Veganuary Meal Plan Week One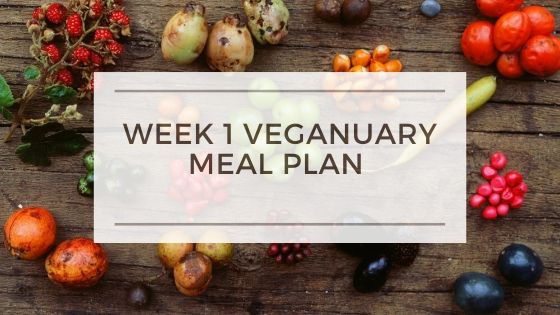 Welcome to your veganuary meal plan! Whether you are totally new to veganism, plant based foods or simply looking for inspiration, you will be sure to find these recipes delicious, wholesome and satisfying.
This veganuary meal plan is packed with easy and quick recipes to help you on your way. Check out our super helpful Vegan Meal Prep post as well as this extensive Vegan Resource Guide to help you stay on track. They are packed with tips, tricks and resources to help you on your way.
Make sure you stay well hydrated throughout the week of course. We want to offer a truly easy meal plan, because lets face it – making changes to our diets can be a little daunting for some.
You will know your own appetite and metabolism, so if you're feeling peckish, simply pick and choose from some of the snacks or other easy meals you really liked to keep yourself satisfied. This is not a meal plan to make you go hungry, we want you your tastebuds tingling, your belly full and your heart happy!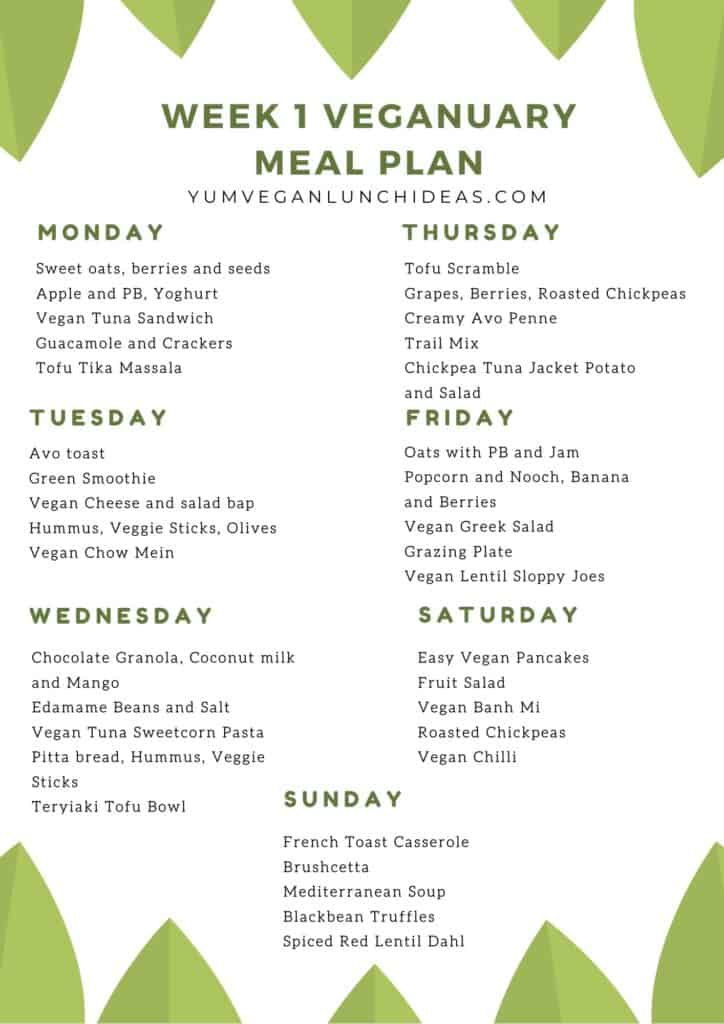 Day One – Veganuary Meal Plan
Breakfast
Sweet Oats, Berries and Seeds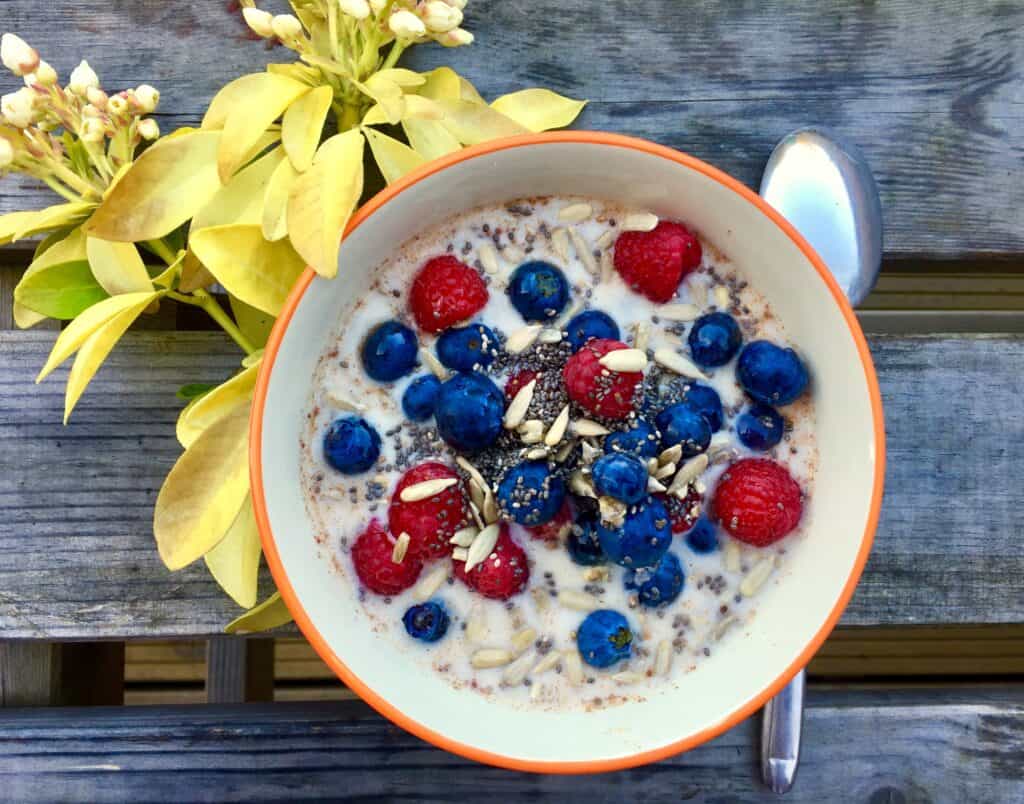 Lets keep breakfast simple on your first day of going vegan. Enjoy a bowl of simple oats with maple syrup, berries and seeds. Make it with a non-dairy milk of choice. We love oat milk as it's super creamy!
What you will need:
1/2 cup of oats
220mls of non-dairy milk
1 handful of berries
1 tablespoon of mixed seeds
1 tablespoon maple syrup
Microwave on high for 2.5/3 minutes (based on 900W microwave) – if cooking on the hob, bring to boil then simmer. Cook oats for around 5 minutes, stirring continuously.
Snacks
Apple chunks and peanut butter or seed butter
Sunflower seed butter is a great alternative for good fats if you can't have nuts. It's equally as tasty!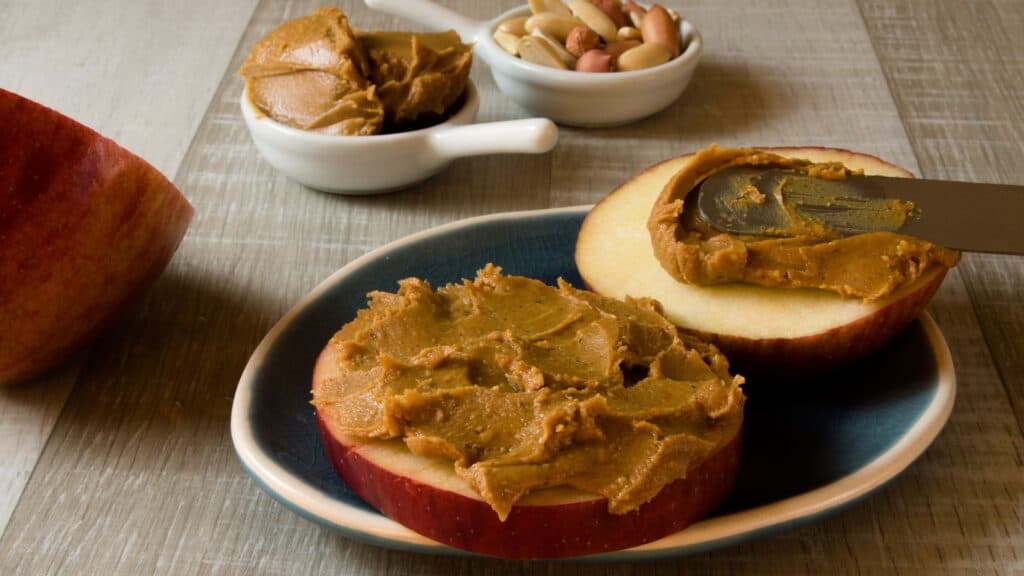 Non-dairy yoghurt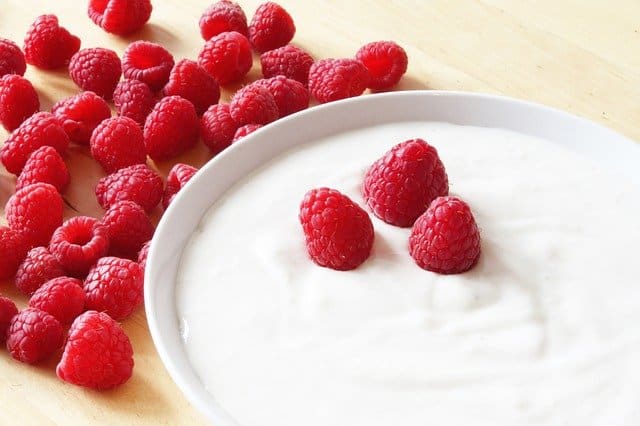 For non-dairy yoghurts, there are lots of different types, from coconut, soy, almond based yoghurts. Find one you enjoy.
Some American brands include Silk Almondmilk Yogurt, Coconut Collaborative, Forager Project Organic Coconut Cashewgurt, Coyo Coconut Yogurt Alternative, So Delicious Coconutmilk Yogurt Alternative, Cocoyo Living Coconut Yogurt, Good Karma Dairy-Free Yogurt, Stonyfield's Organic Dairy-Free Soy Yogurt.
Some British brands of dairy free yoghurt includes Alpro, Coconut Collaborative, Almond Collaborative, Nush, Koko Coconut Yoghurt, Provamel, alongside many large chain own brands such as Tesco.
Lunch
Vegan Tuna Sandwich
A delicious twist using creamy chickpea tuna as a filling – so good. Packed with iron and protein too. This is another great sandwich filling to make at the beginning of the week so you have it on hand to make more lunches, snacks or dinners when you're feeling peckish.
Snack
Guacamole and crackers
A simple yet delicious snack.
How to make the guacamole: Mash 1 avocado with salt, pepper, crushed garlic, lime juice, chilli flakes and 1 vine tomato, chopped finely. So good!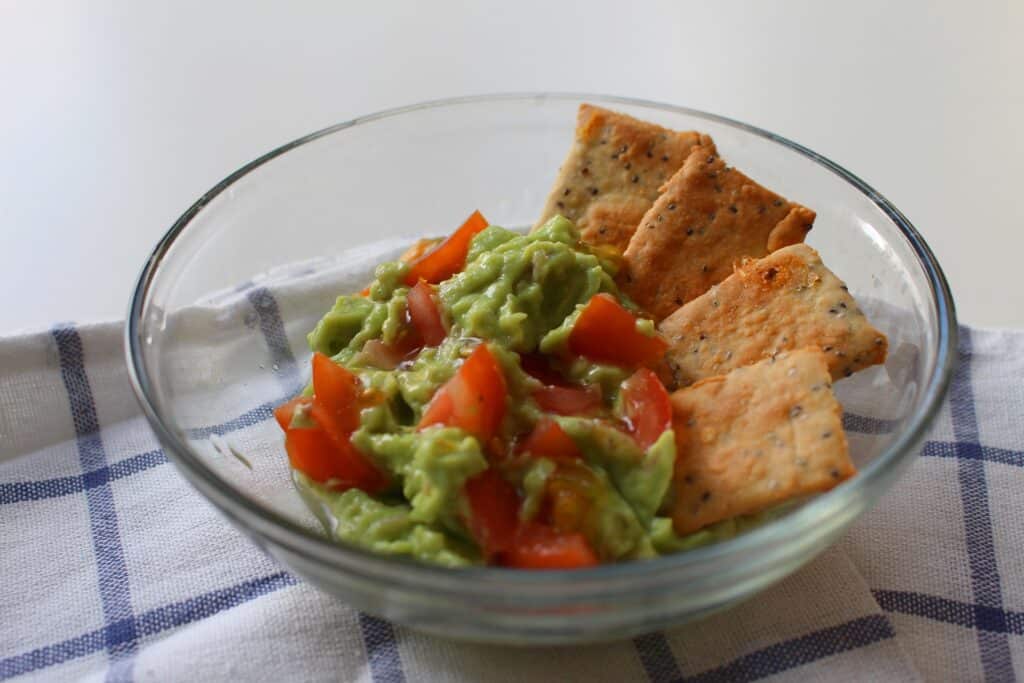 Dinner
Tofu Tikka Masala
Tofu Tikka Masala – this tantalising and creamy number is a take on the classic chicken tikka massala version. The creamy rich sauce is achieved with cashews and the firm tofu chunks provide that bite. This can be frozen in batches.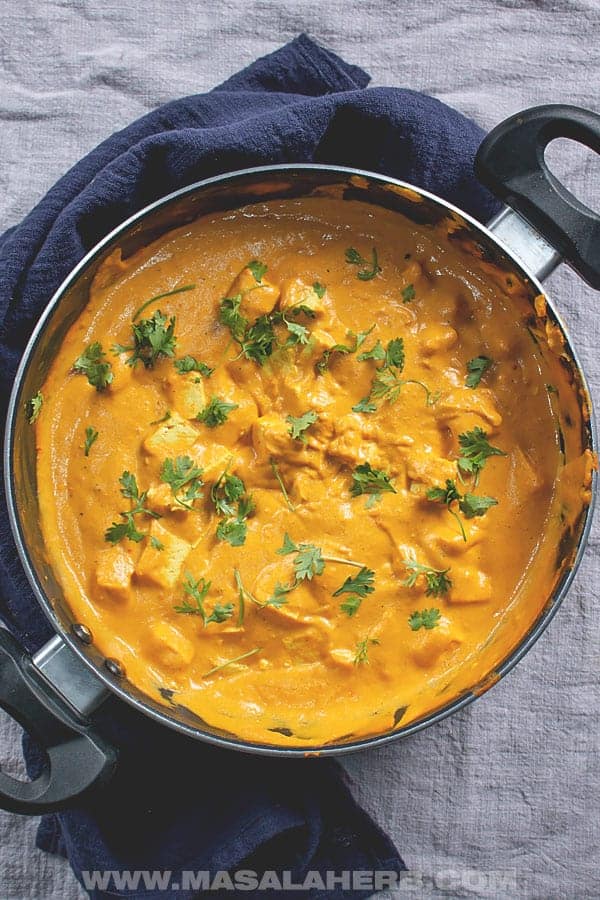 Day Two – Veganuary Meal Plan
Breakfast
Avocado on sourdough toast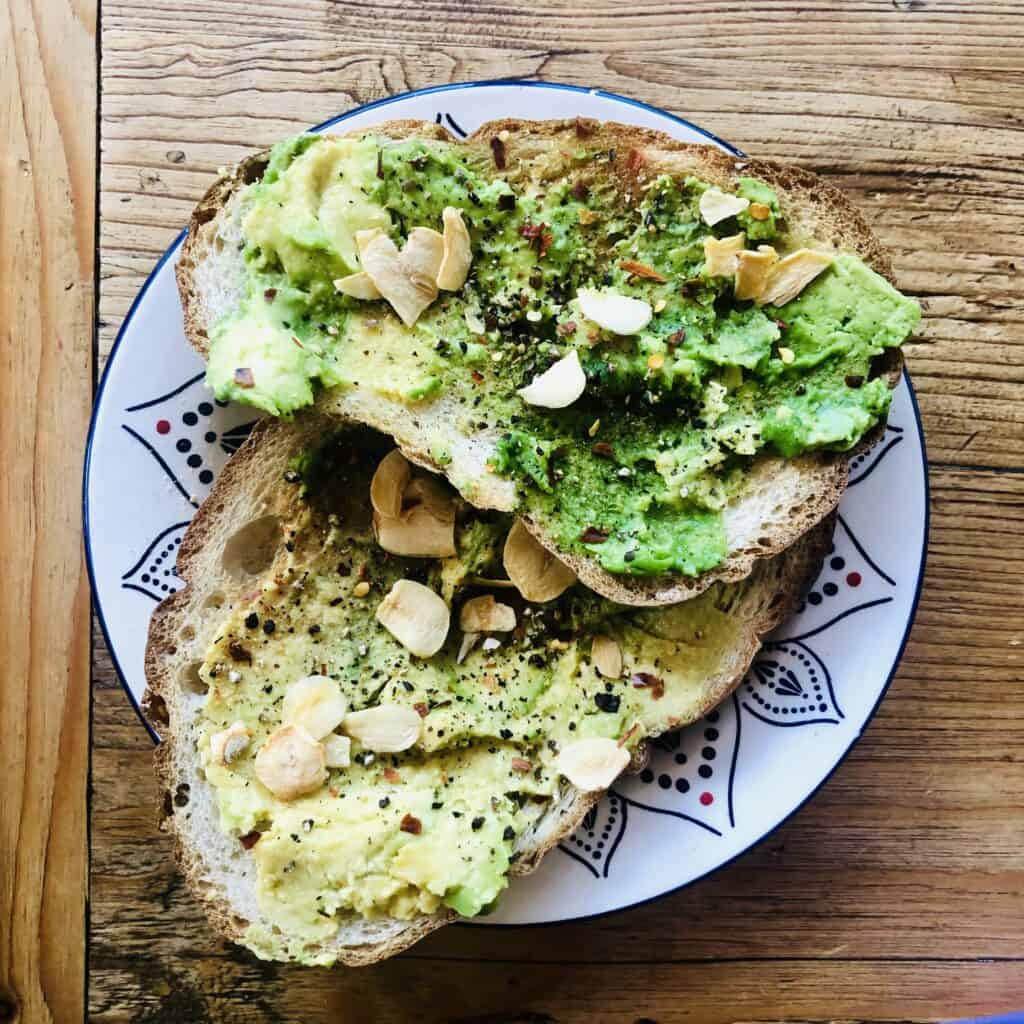 Add salt and pepper to taste, a squirt of lime juice and a sprinkle of seeds for good measure. Adding seeds to dishes boosts it's nutritional value.
Other great additions to avo on toast is garlic granules, garlic flakes, juicy tomatoes orchilli flakes – it all depends on your personal taste. And how much you can pile on 🙂
Snack
Green smoothie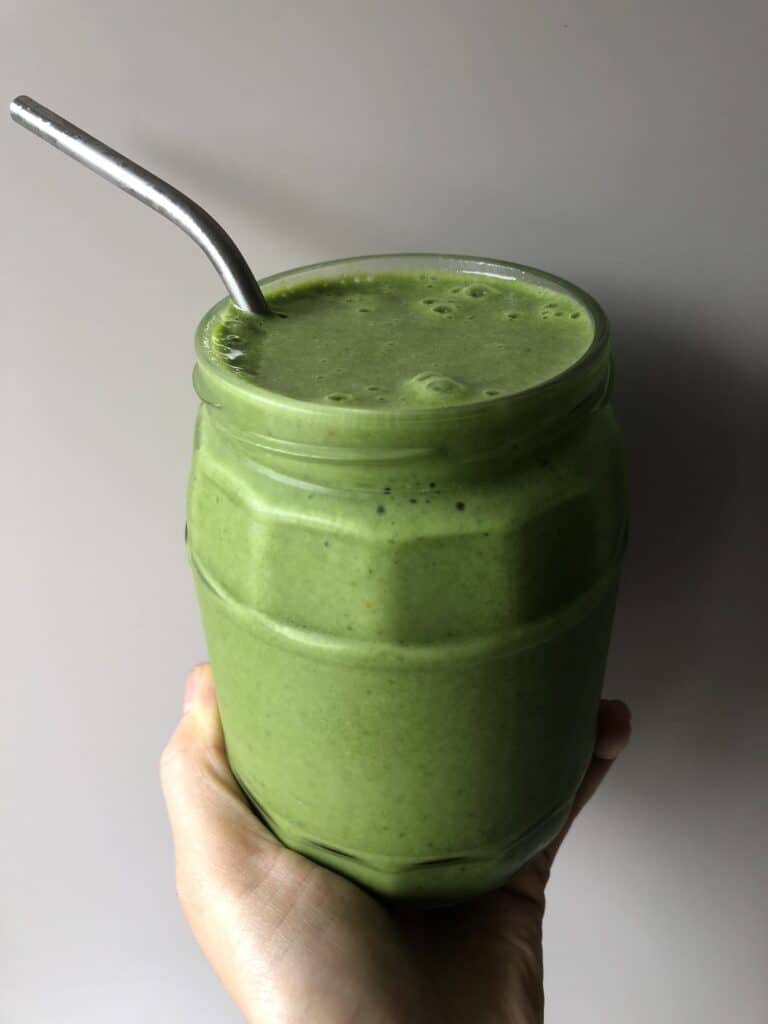 Simply blend and enjoy. The frozen bananas gives it a beautiful refreshing taste. Add more liquids/banana if you prefer a thicker or thinner smoothie.
Lunch
Vegan Cheese and Salad Bap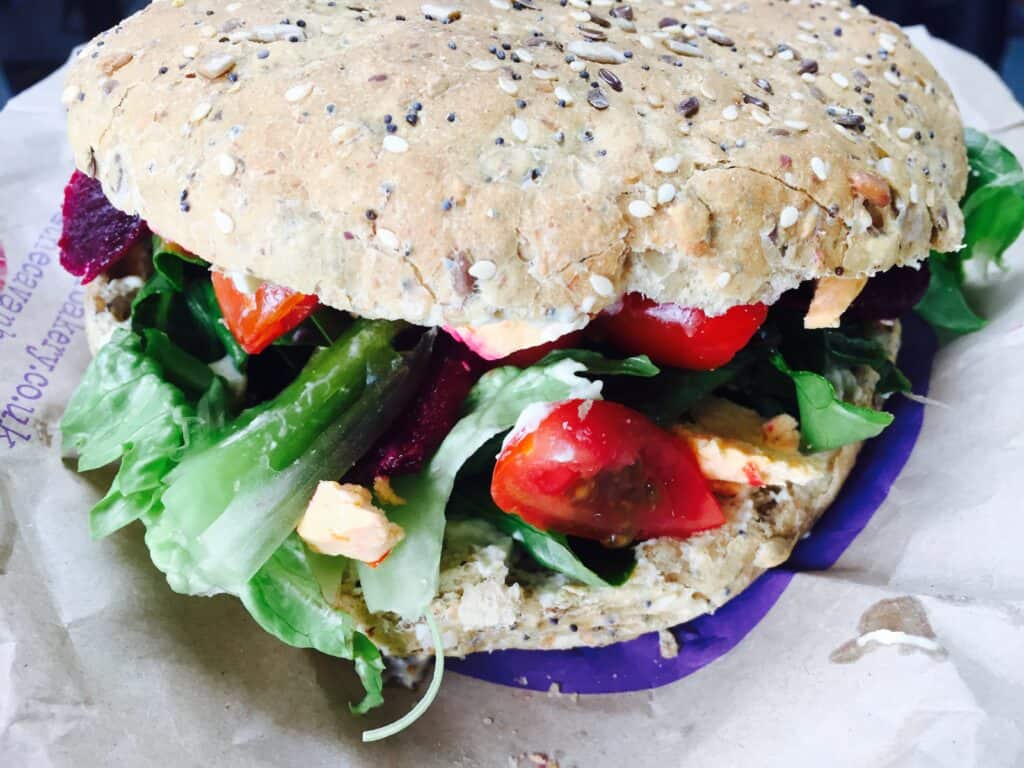 This seeded bap is packed with deliciousness, with creamy vegan cheddar and refreshing salad to compliment. It's such a simple sandwich but so good. Even better with a side of salted chips if you fancy.
What you will need:
Seeded bap or bun
Vegan cheddar
Lettuce
Spring onion
Tomato
Beetroot
Vegan mayonaise
Some brands of vegan cheese available in America includes Follow Your Heart, Daiya, Treeline Cheese, Dr. Cow, Miyokos Kitchen, Heidi Ho, Violife, Vegan Chao Cheese.
Some brands available in Britain includes Violife, Sheeze, Applewood, Follow Your Heart, Morrisons, KoKo, Daiya, Bella Cheese, Chicioni, New Roots, Nutcrafter, Tescos own brand, Morrisons own brand, Sainsburys own brand.
Snack
Hummus and veggie sticks, olives.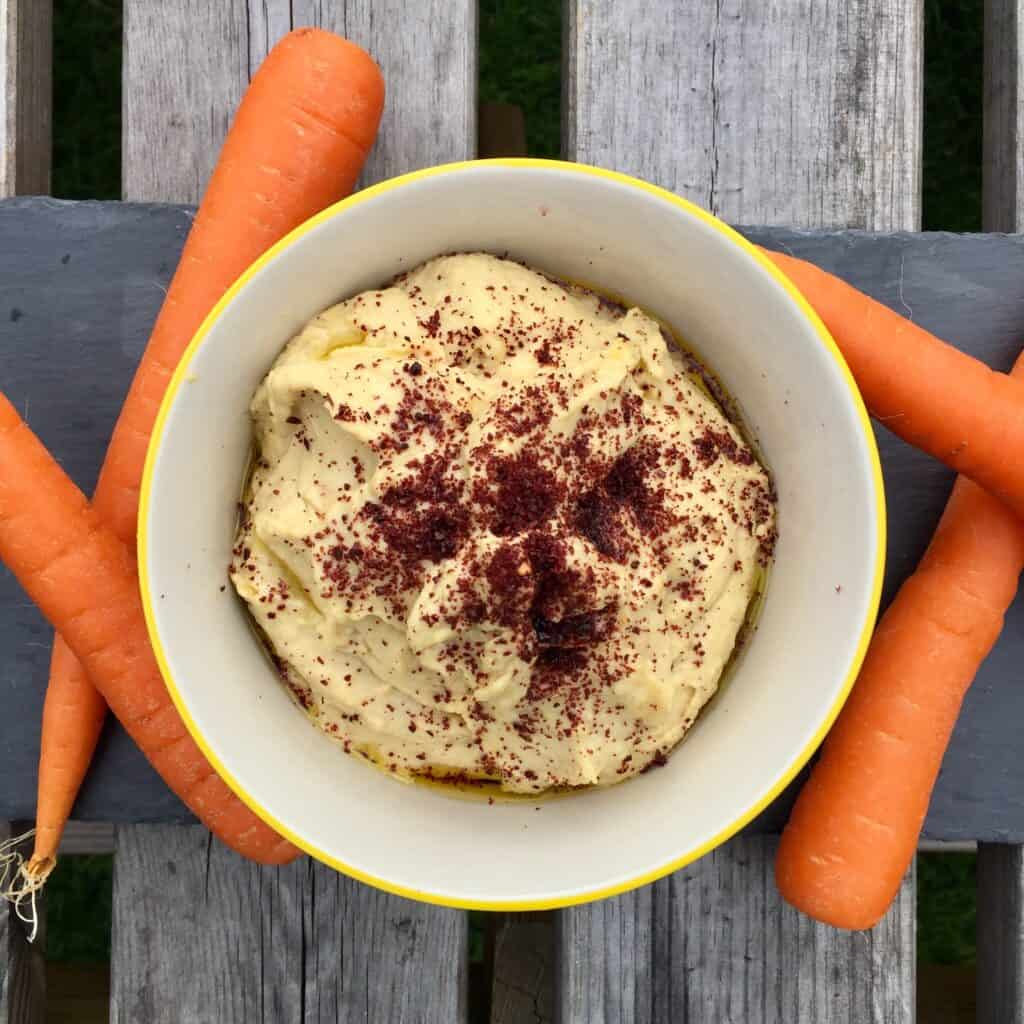 Dinner
Vegan Chow Mien is the ultimate noodle dish – vegan chow mien is so delicious and easy to make. You can avoid using egg noodles by using ramen. The bean sprouts and green beans in the recipe provides iron and protein.
It is a great dish to have for leftovers for lunch additionally!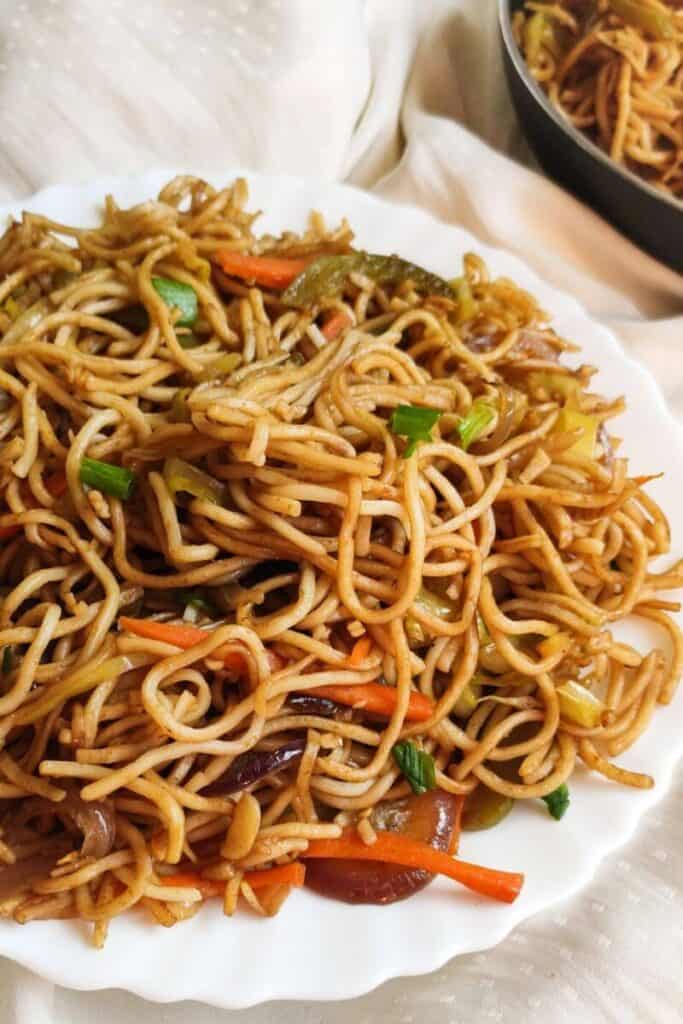 Day Three – Veganuary Meal Plan
Breakfast
Chocolate granola and coconut milk with ripe mango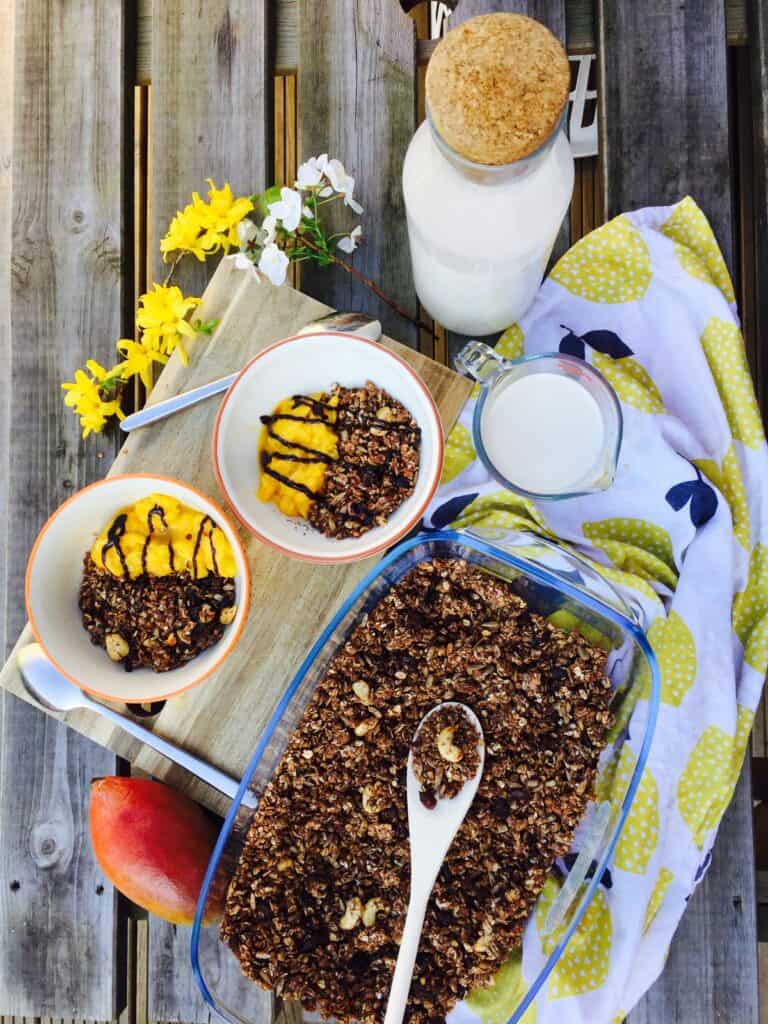 There are many types of granola to grab and go. The picture is a home-made one if you have time to do so. If not, simply get some store bought granola and a squeezy tube of chocolate sauce like Sweet Freedom. In the US try this Vegan Chocolate Hazelnut Spread – just melt a little on top!
What you will need
3 cups Rolled Oats
1 tsp cinnamon
1/2 maple syrup
1 tsp vanilla essence
3 tbsp melted coconut oil
1/2 raisins
1/2 cup sunflower seeds
1/4 cup coconut
Preheat oven to 180c/350f. Mix all the dry ingredients together. Then add the melted coconut oil and vanilla bit by bit. Some clusters should start to form as you stir it all through.
If there are some too big, break them slightly. Place on a baking tray to bake for around 30-35 minutes. The trick is to not let it burn so ensure you mix it around a bit during this cooking time.
Fresh granola is so good with ice cold milk and chopped fruit like mango or banana.
Snack
Edamame Beans & Berries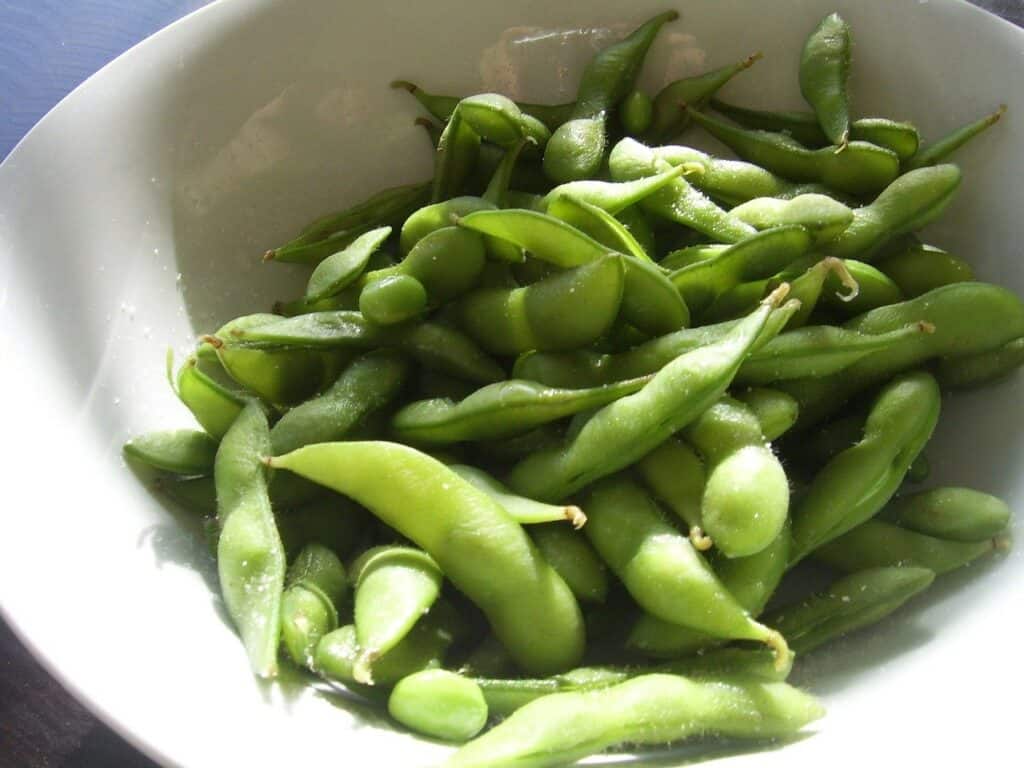 You don't have to eat them together – but berries packed with Vitamin C compliment the iron rich green edamame beans. Edamame beans taste great with a pinch of sea salt.
Lunch
Vegan Tuna Sweetcorn Pasta
A great opportunity to use up the creamy chickpea tuna from Day One's sandwich filler. It goes great with pasta (sub gluten free if needed) – with a splash of sweet chilli sauce, it's so good!
Snack
Pitta bread and creamy hummus, veggie sticks.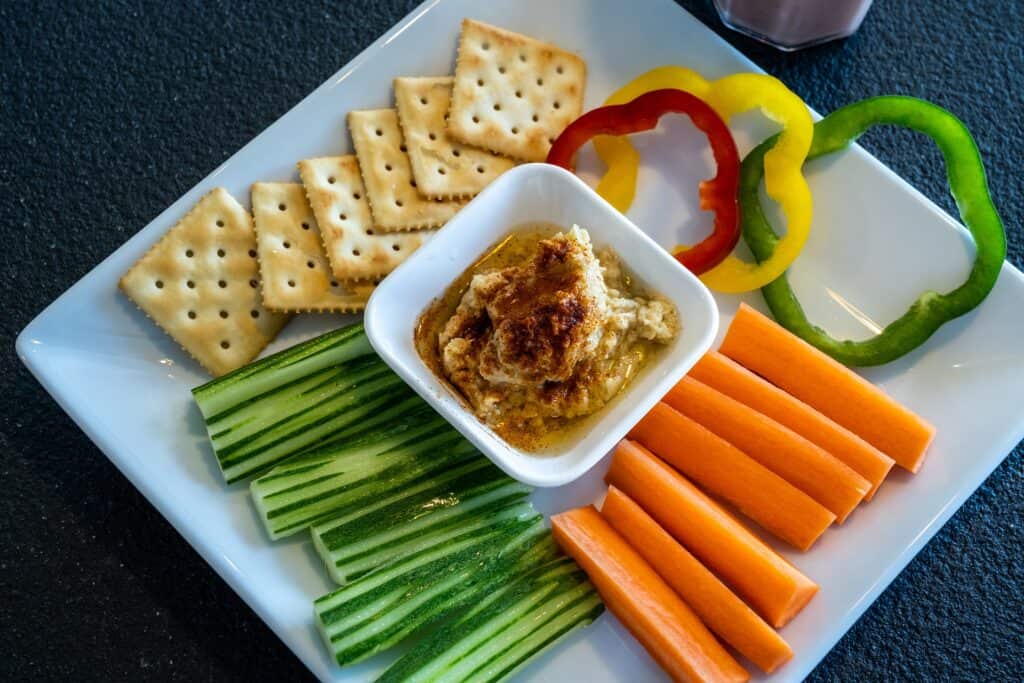 Dinner
This teriyaki tofu bowl is the ultimate pick me up dinner for midweek! The teriyaki tofu is so delicious and complimented by all those fresh veggies. It really is a winning bowl of goodness. You won't regret this 🙂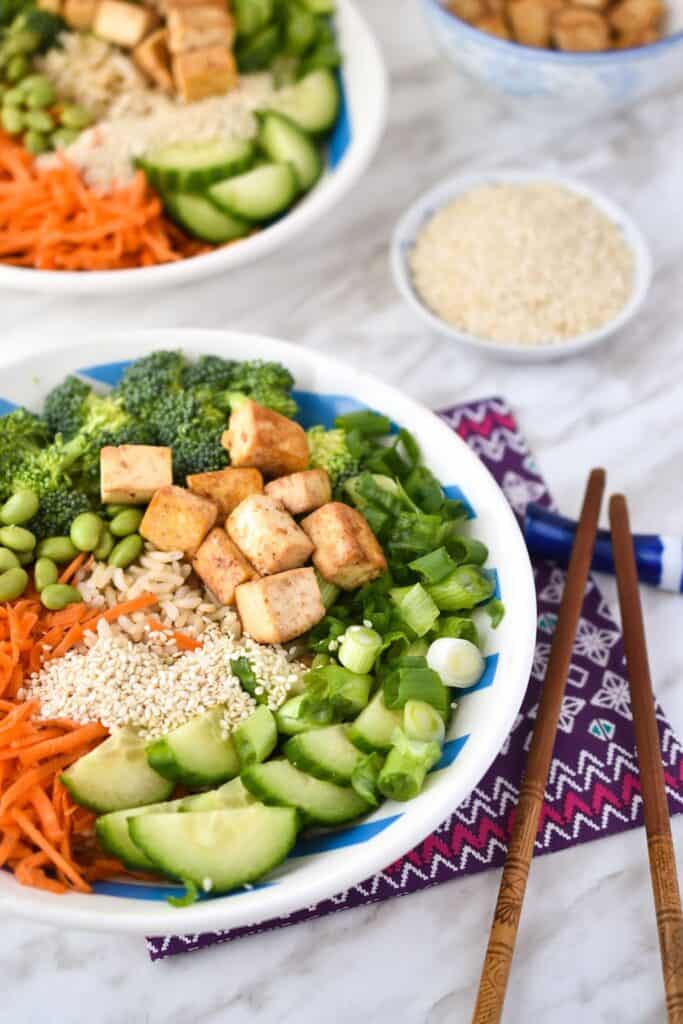 Day Four – Veganuary Meal Plan
Breakfast
This tofu scramble is the perfect replacement for scrambled eggs. It has the perfect texture and is absolutely delicious on warm toast with some vegan butter. The great thing is, if you make the whole block of tofu, you will have enough for leftovers for another breakfast, brunch or snack!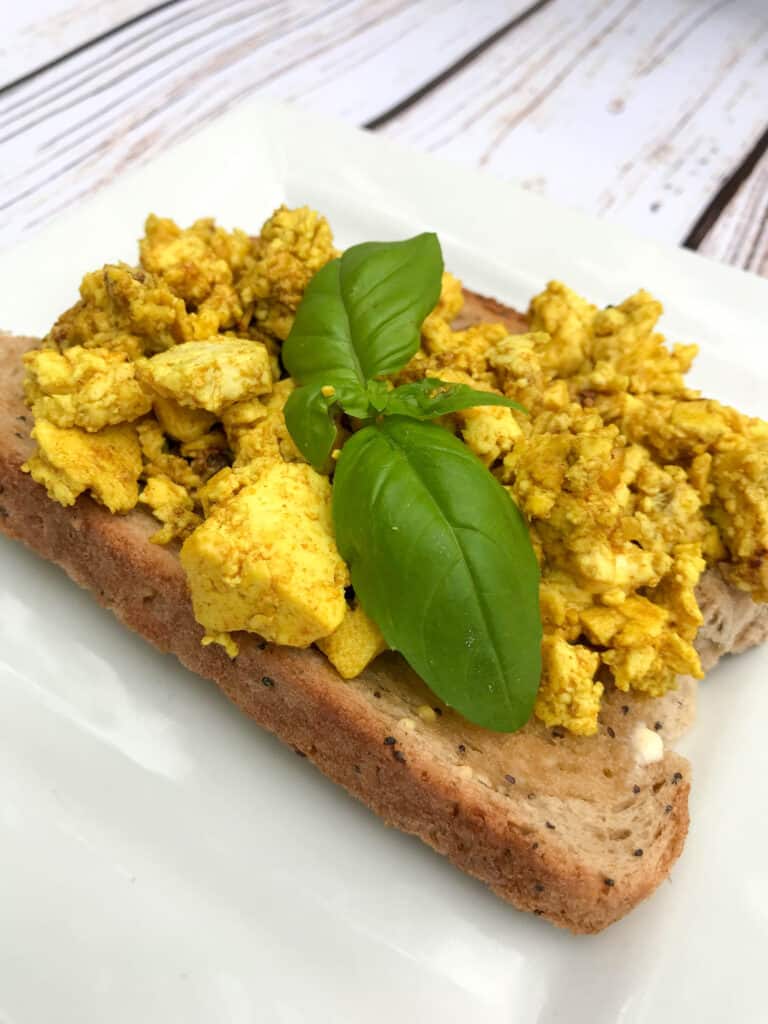 Snack
Grapes and berries
An easy grab and go snack – full of antioxidants.
Roasted chickpeas/garbanzo beans
These are super simple to make a batch of to nibble on when you get peckish. Simply drain off a can of chickpeas and lay on a baking sheet.
Toss in your favourite spices and herbs. Our favoutrite included:
Tumeric, sea salt and nutritional yeast
Paprika, sea salt and garlic powder.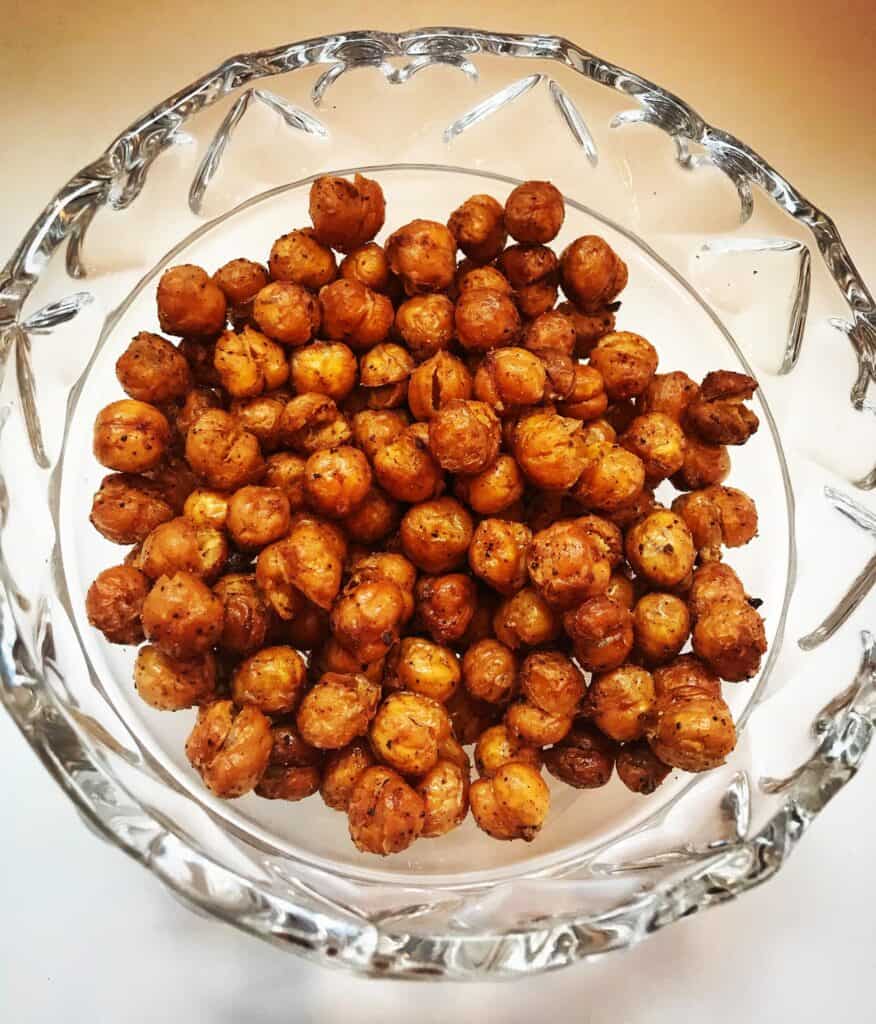 Lunch
Creamy Avo Penne Pasta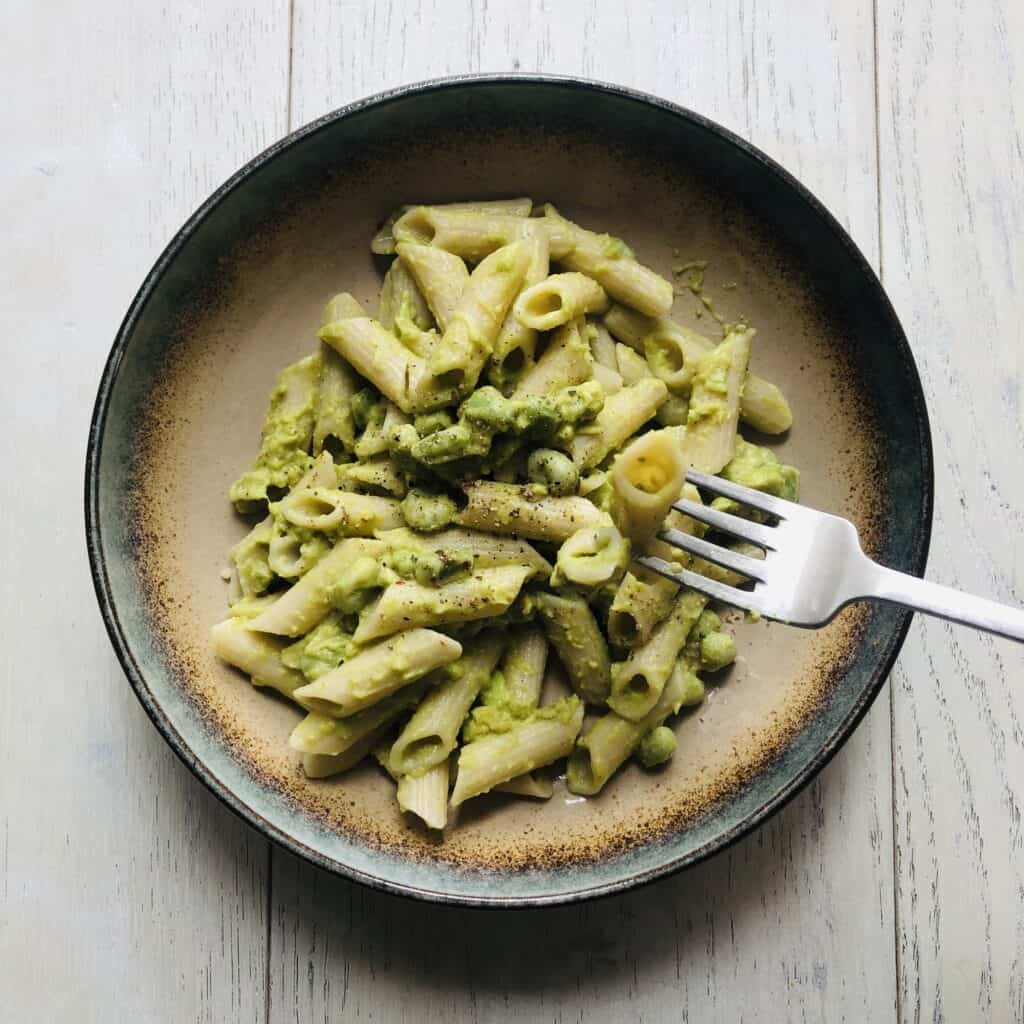 An easy lunch on the veganuary meal plan. This creamy avocado penne pasta is so easy to make and deliciously filling.
You will need:
1 cup penne pasta
1 medium avocado
1 tsp dijon mustard
1 tsp garlic salt
Squirt of lemon juice
1/2 cup of frozen peas or broad beans
Cook penne pasta as per instructions. Add the frozen peas or beans for the last two minutes of cooking. In a bowl, mash the avocado with dijon, garlic salt and lemon juice. Remove the pasta and stir through the creamy avocado.
This is a great lunch eaten on the go a little later on too!
Snack
Trail mix
The combination of trail mix is absolutely endless! You can add what your preferred bits are – and especially if you need to omit nuts, there are still some great options for you. Pick out your favourite nibbles from the list below and make a batch to keep you grazing when you are feeling peckish.
Using toasted nuts or seeds gives an extra depth of flavour!
You can buy pre-made trail mix from the store, however it can usually be with added sugars. Making your own can save money!
cashews
almonds
hazlenuts
coconut chips
sunflower seeds
pumpkin seeds
walnuts
raisins
dried banana chips
dried mango
dried berries or cherries
roasted chickpeas
date pieces
chocolate chunks
various cereals
granola
pretzels
popcorn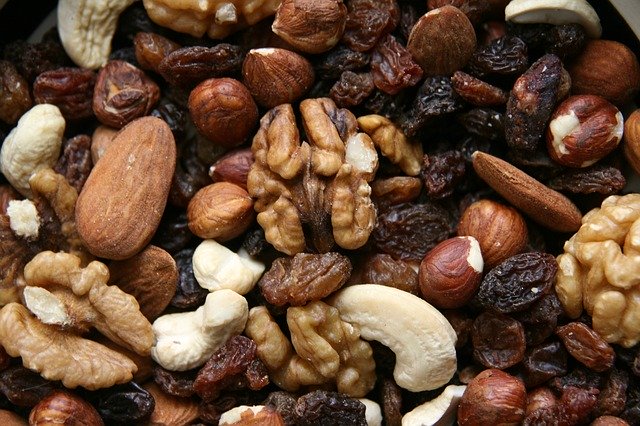 Dinner
This chickpea tuna can go a long way! If you have leftovers from this weeks lunch recipe, pop a jacket potato in the oven or microwave for a quick and easy dinner.
Add some of your favourite salads and dips to the plate. We loved spinach, red cabbage, carrot, tomato, cucumber, spring onion and this honey mustard dressing.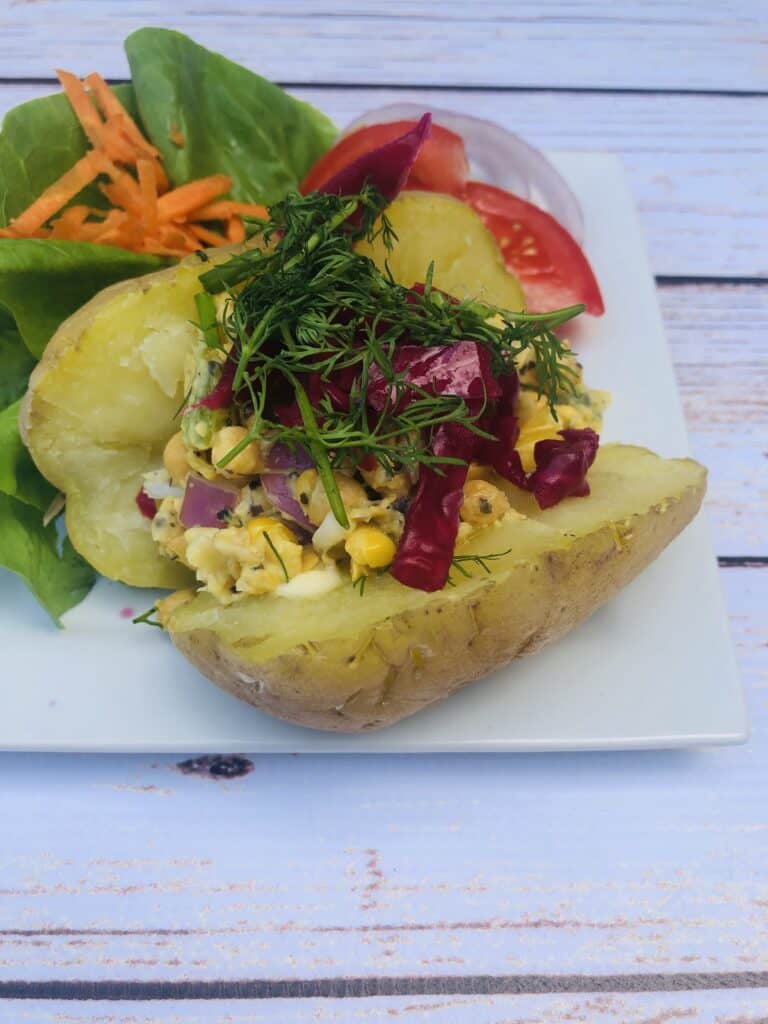 Day Five – Veganuary Meal Plan
Breakfast
Oats with peanut butter and jam
What you will need:
1/2 cup of oats
220mls of non-dairy milk
1 tbsp peanut butter
1 tbsp strawberry jam
Snack
Fruit such as banana and berries
Popcorn and nutritional yeast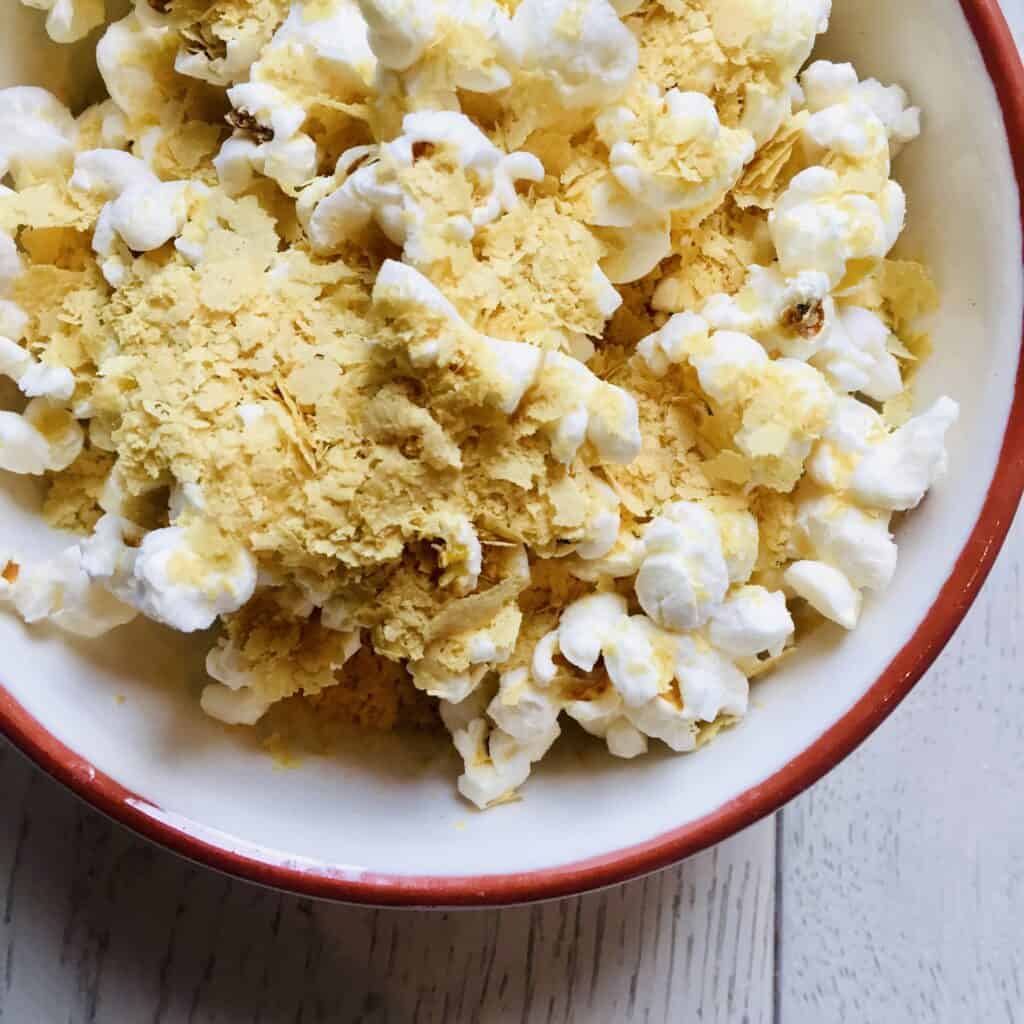 Lunch
Vegan Greek Salad
A delicious, refreshing and satisfying salad to help include some rainbow colours Into your lunch!
Snack
Grazing plate
A grazing plate can consist of some of your favourite nibbles and dips. Here are some variations you can choose from:
olives
crackers
pitta bread
breadsticks
rice cakes
falafels (easily bought ready made in-store)
carrot sticks
pepper sticks
cucumber sticks
celery sticks
cherry tomatoes
grapes
stuffed vine leaves
hummus
guacamole
babaganoush
vegan cream cheese
roasted chickpeas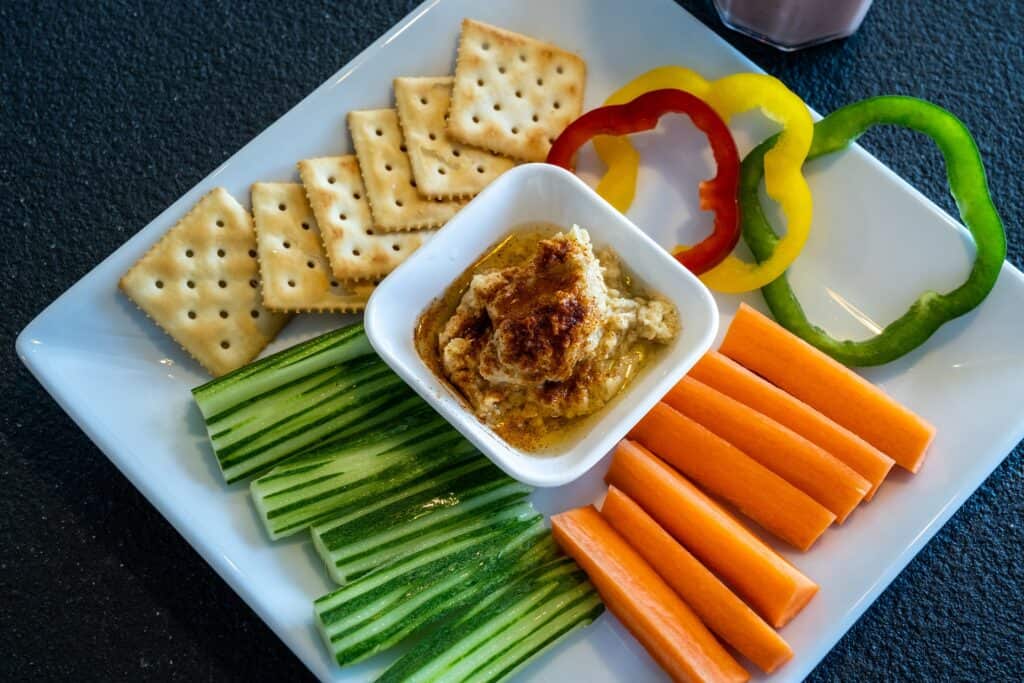 Dinner
These are hands down, an absolute winner and crowd pleaser. A comforting classic, with iron and protein packed lentils.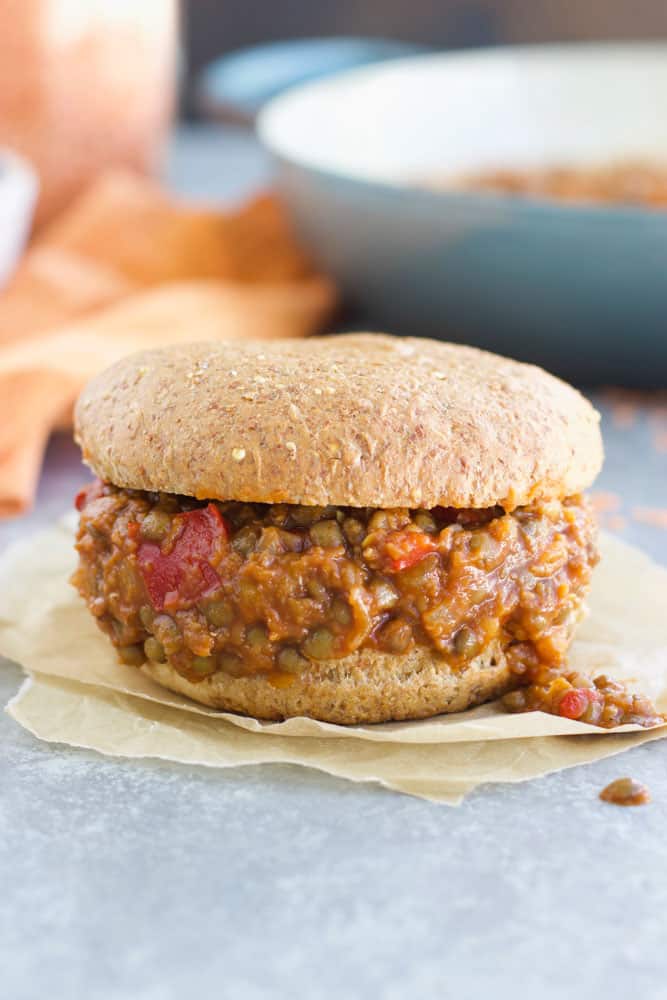 Day Six – Veganuary Meal Plan
Breakfast
Easy Vegan Pancakes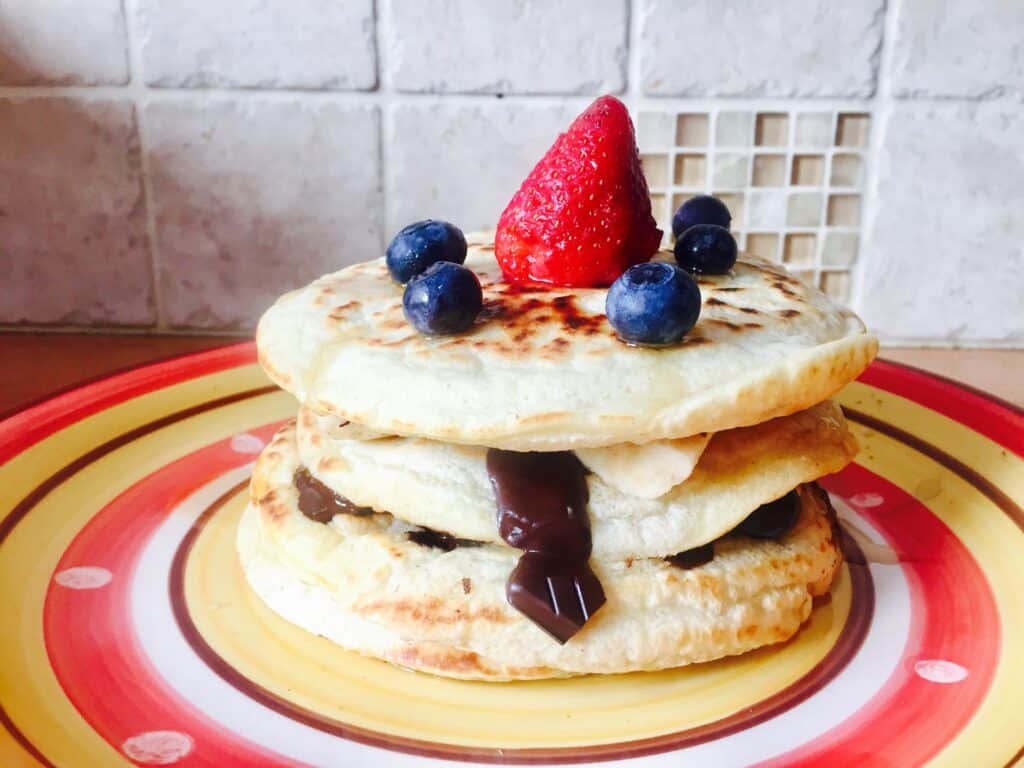 Its day six of the vegan meal plan! Lets shake things up a little bit for breakfast.
What you will need
1 cup plain flour
1 tsp baking powder
Pinch of salt
1 tbsp vegetable
1 cup non-dairy milk
Whisk altogether, heat a little oil in a non-stick pan and use around 60mls of batter at a time. Cook for approximately 2 minutes on each side until a golden colour is achieved. Start stacking them up!
Choose from your favourite toppings – here are some great options:
Berries and maple syrup
Maple and lemon juice
Banana, toasted coconut and maple
Almond butter, banana and maple
Dark chocolate melted in between
Ripe mango and maple
Berries and dark chocolate
Snack
Fruit salad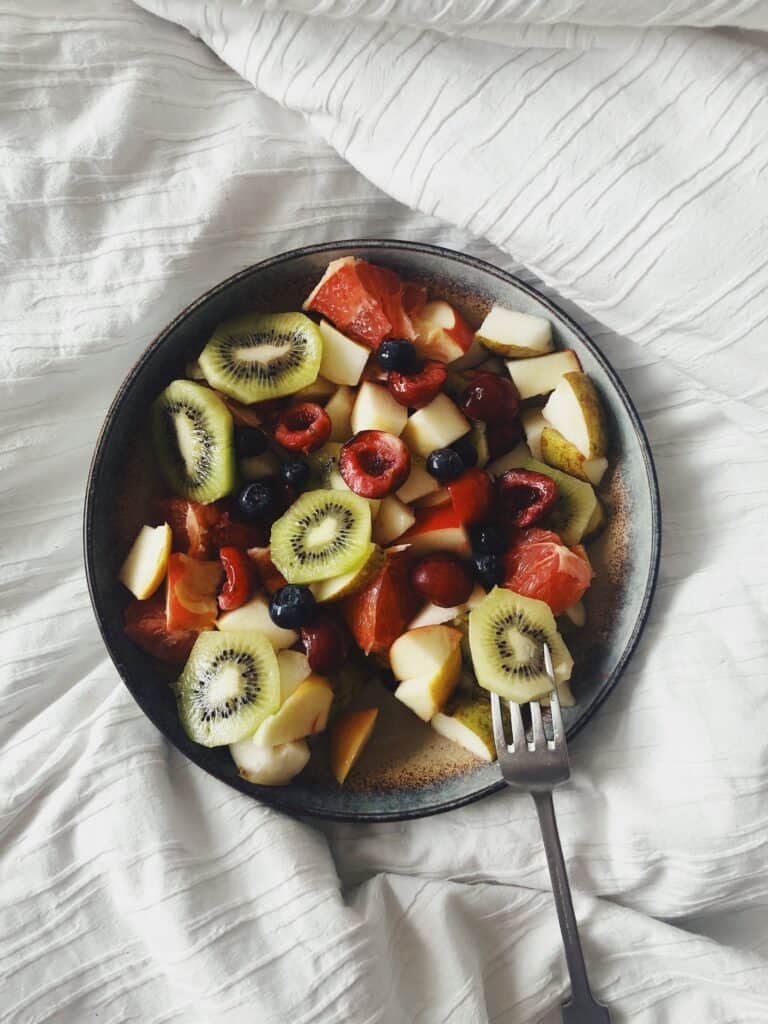 The great thing about fruit salad is it is literally like natures candy in a bowl! And you can have so many combinations to your taste. This one is packed with flavour, vitamin C and antioxidants.
Fruit salad always goes great with a non-dairy yoghurt of choice.
What you will need
Kiwi
Apple
Ripe pear
Cherries
Blueberries
Grapefruit
Lunch
Vegan Banh Mi Sandwich
This vegan Banh Mi Sandwich is the ultimate tasty number! Treat yourself with all the delicious flavours it has to offer. This classic Vietnamese sandwich with a vegan twist does not disappoint.
Snack
Roasted Chickpeas
See recipe from Day Four. These would go great with a handful of your individualised trail mix.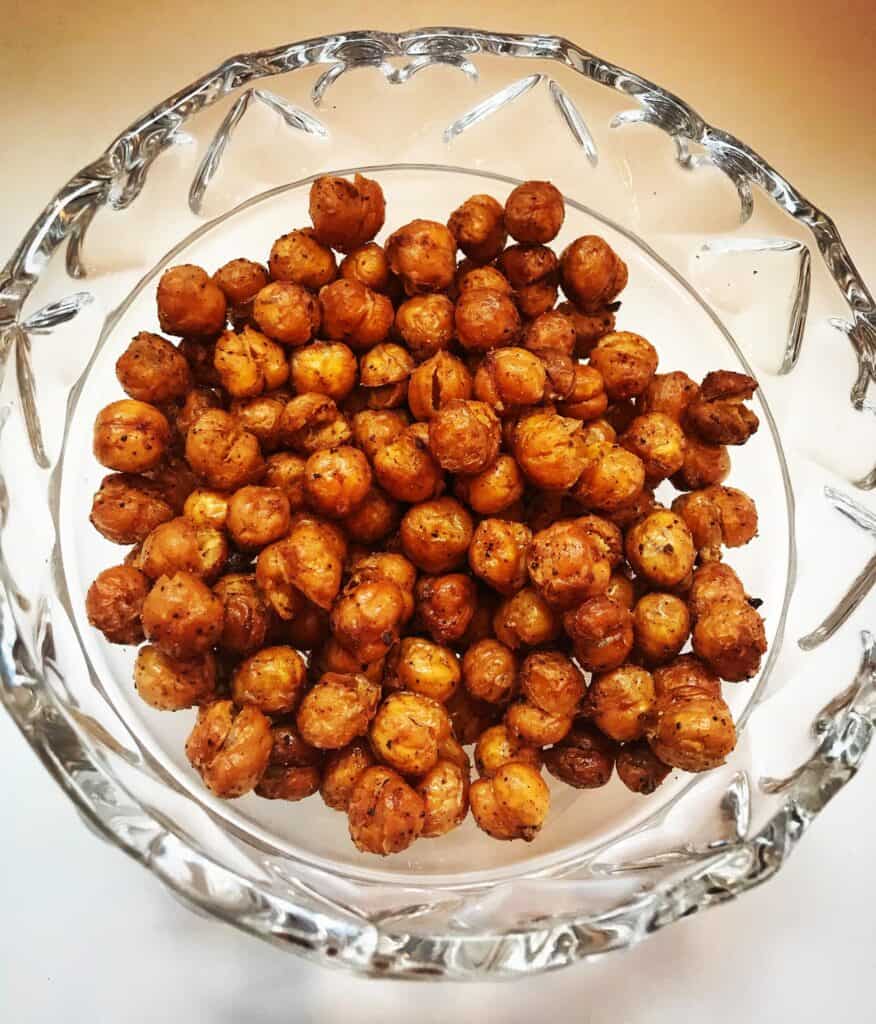 Dinner
This is an amazing, versatile dish that can be eaten solo or with a number of accompaniments. Try it with avocado and vegan sour cream, rice, nachos, jacket potato or homemade cornbread – so good!
This is another great batch cook meal that can be frozen for future easy dinners.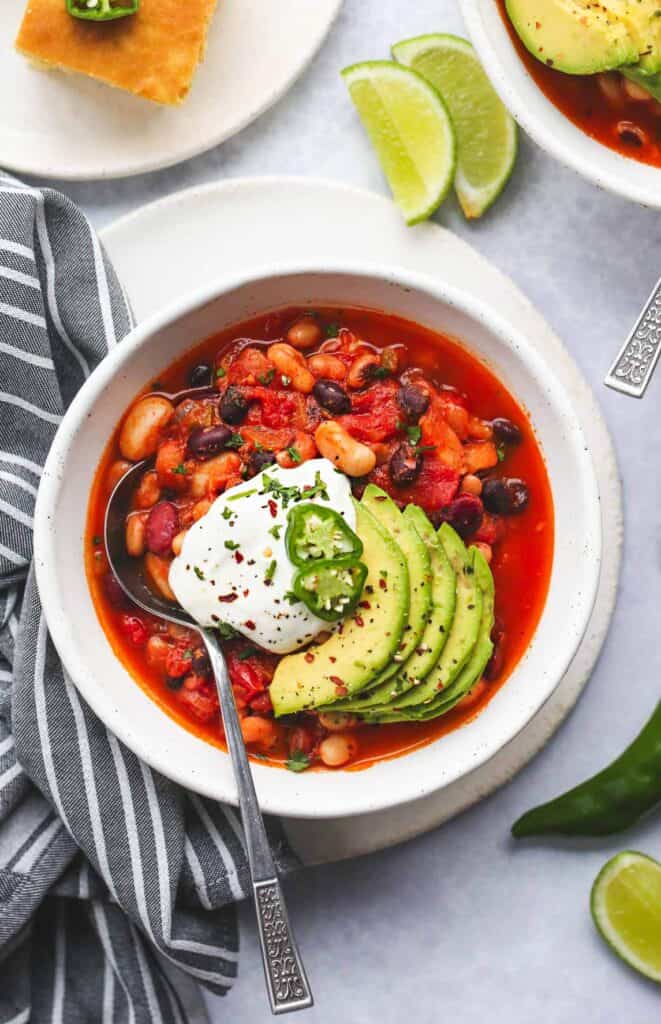 Day Seven – Veganuary Meal Plan
Breakfast
Apple Cinnamon French Toast Casserole
This is the perfect Sunday morning breakfast – and a great one to share with friends, family or housemates. It is fairly easy to make and so warming and delicous.
Snack
Brushcetta
Toasted baguette
2 ripe vine tomatoes
1 tbsp olive oil
1 crushed clove of garlic
Salt and pepper
Squirt of lemon juice
Lunch
Mediterranean Soup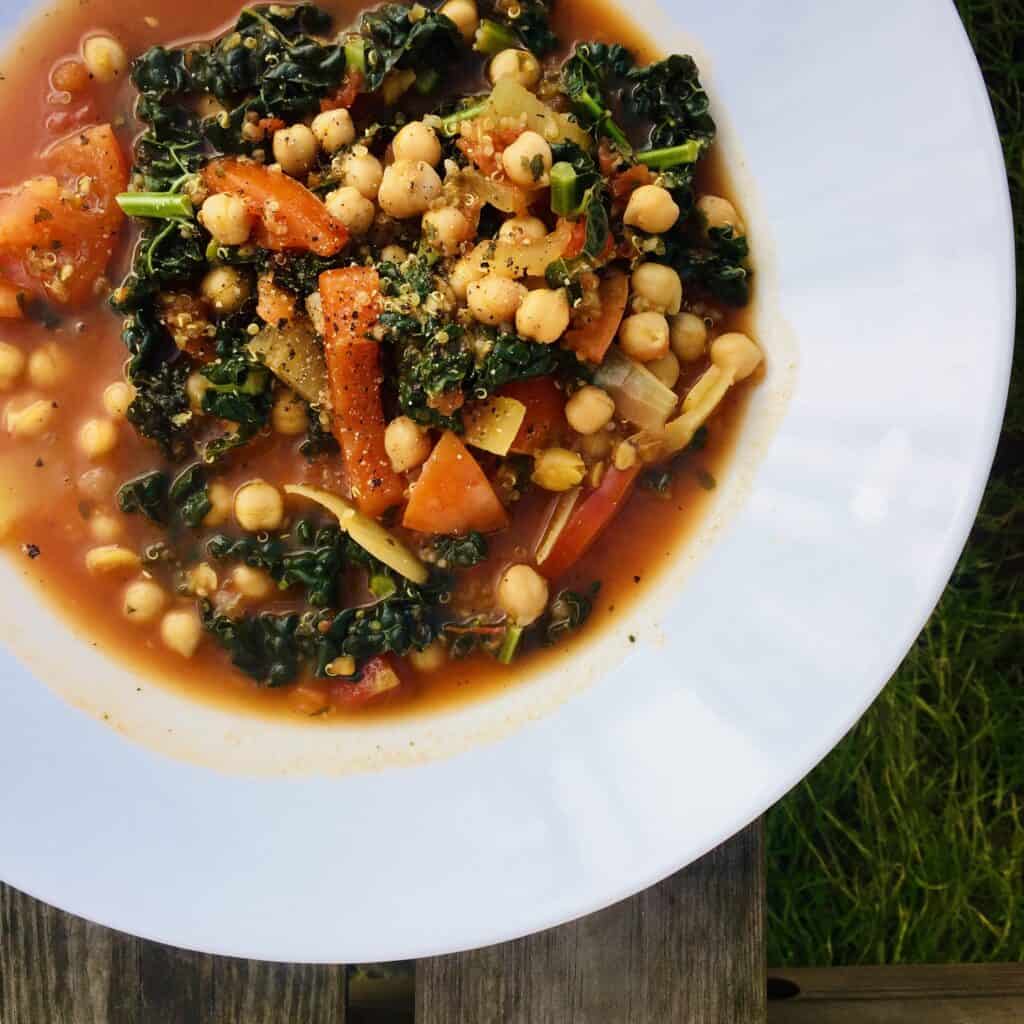 You will need:
1 can chopped tomoatoes
4-5 large leaves cavallo nero kale
1 tbsp olive oil
Salt and Pepper
1 can chickpeas
1 white onion
1 red pepper
1 litre vegetable stock
Lightly fry the onion in olive oil. Add the chopped pepper after a couple of minutes. Shred the cavallo Nero, and add to the pot with the canned tomatoes, chickpeas and vegetable stock. Add salt and pepper to taste – cook for around 10 minutes. Serve and enjoy!
Snack
There is an option to use pistachio or coconut in this recipe. Sub in some ground, roasted pumpkin seeds for extra depth of flavour if you cannot have nuts.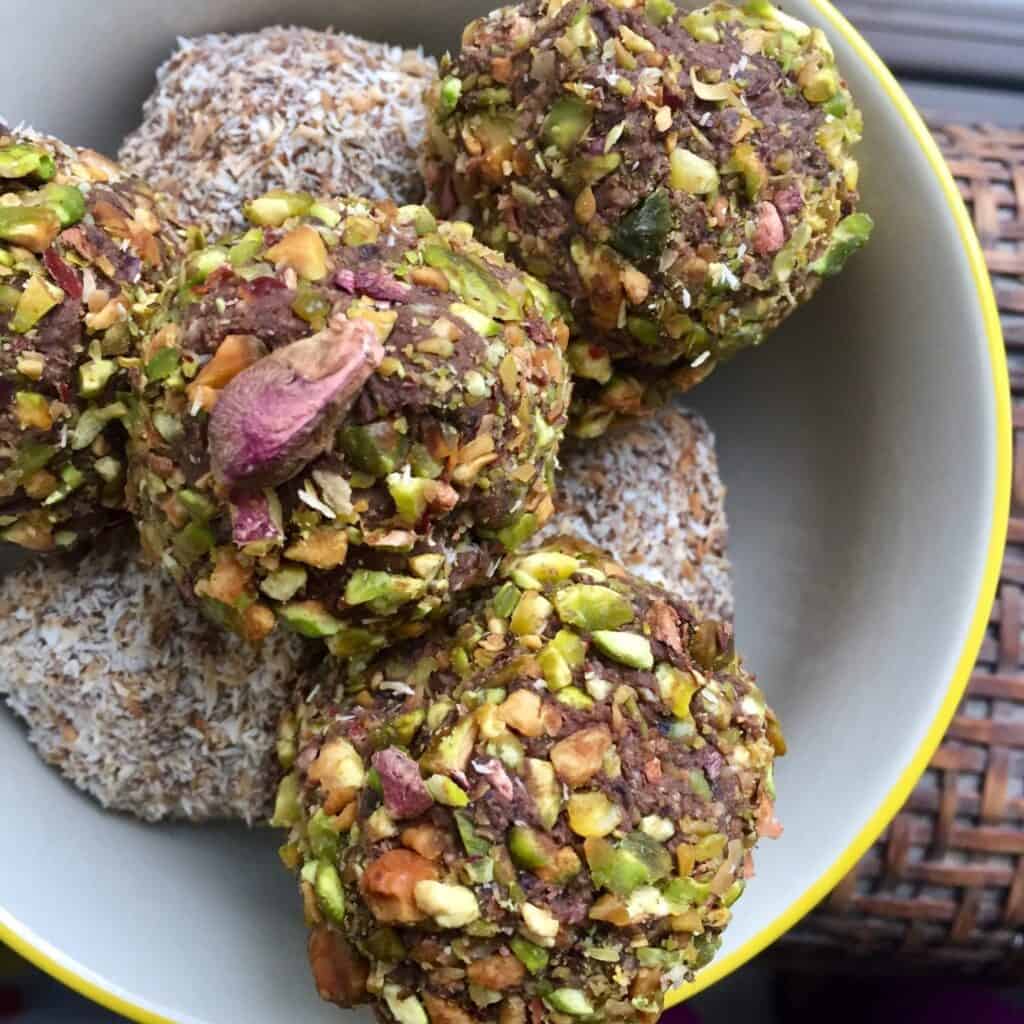 Dinner
This is one of our favourite from the veganuary meal plan. A warming Dahl is a staple, nutritious and so damn good to eat.
Another great one to batch cook and save some for another day, either to refrigerate for a few days or freeze for longer period of time. TIP – this delicious dish appears in week 3 also!
You can always cook some quinoa or rice on the side to bulk it up.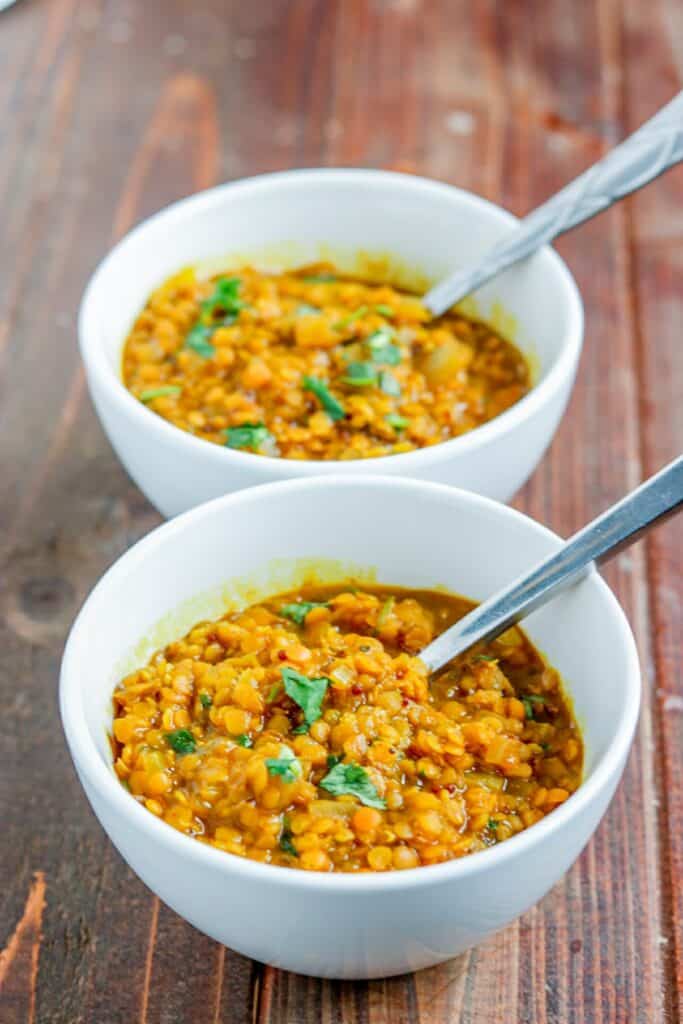 Order Veganuary Meals To Your Door
Whilst our meals in this Veganuary meal plan are quite simple, we understand some people just don't have the time to do anything. So with that in mind, we can reccomend Veestro. They are an incredible company that will deliver freshly made nutritious plant based meals to your door Come home to Delicious fully prepared, gourmet, plant-based meals delivered to your door. Order up some happiness today at Veestro.com
Don't forget to read our extensive guide on how to go vegan!

Disclaimer
This post contains affiliate links.
---
---