Wether you are dipping your toes in the vegan lifestyle with Veganuary, or have been influenced by someone to try it out, we have got tonnes of ideas and resources to help with all of the 'how to' transition to a vegan lifestyle questions!
We are a team of three women, all with slightly different vegan journeys. Two of us made the change overnight, whilst one of us was vegetarian for many years before making the change gradually to vegan.
Between us we have been vegan for over 16 years, as such have lots of great meals and resources to share with you. We know educational resources, helpful tips and having your own tribe or community of people that 'get you', are all keys to the success of your journey.
Let's start out by saying it's really not difficult to change. And you know what, if you prefer to do it gradually, that's OK!
I'd like to first point out the big difference between plant based diet and veganism. This can sometimes cause confusion amongst newbies. No matter where you align most, we can still offer lots of help here.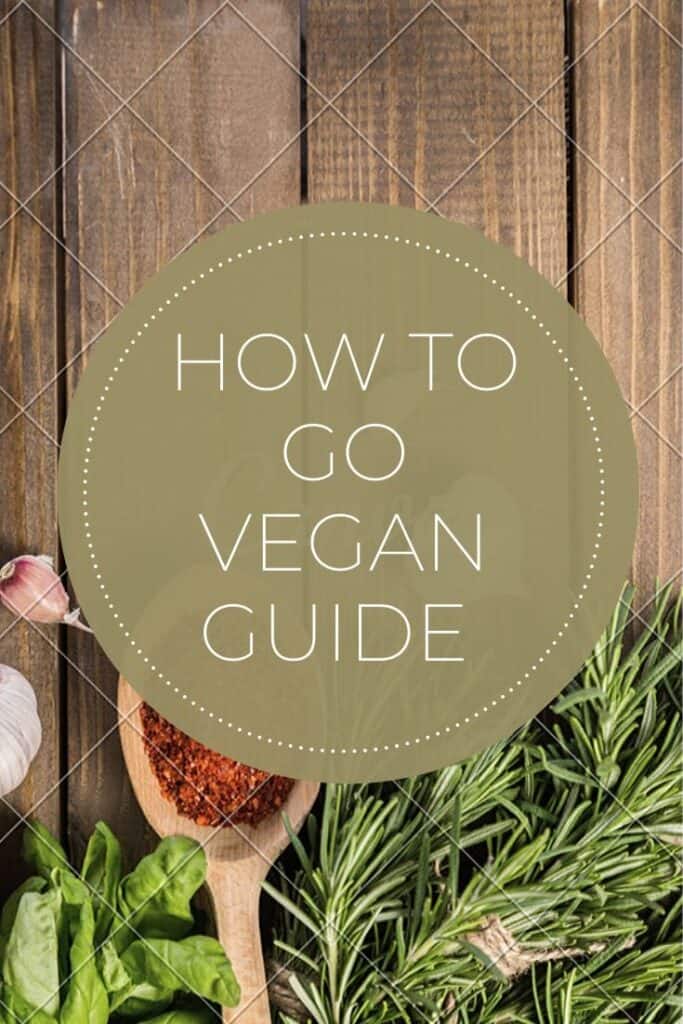 A plant based diet is purely based on the healthy living and diet it offers. Those who identify as plant based are not necessarily interested in the animal welfare and ethics that come along with veganism.
Plant-based eaters will generally only be eating whole foods and not so much of the plant based naughty foods on the market.
Vegans or veganism on the other hand obviously don't eat animal products but also care about the welfare of animals. They are also likely to really care about the environment and the issues around climate change caused by animal agriculture.
Vegans would never buy shoes made of leather, or a duck feather duvet for example. The lifestyle reaches much further than just the diet side of things because they wouldn't want any pain or suffering to come to animals for human pleasure.
How To Transition Into Veganism
Great Documentaries To Watch
If you haven't already watched some of the vegan and plant based documentaries, I highly recommend watching a few. They really do give you that push to know you are 100% doing the right thing.
Everyones reason for transitioning may be slightly different and the chances are you may have someone else in your life, wether it's a partner, family member or friend that you would love to take the journey with you!
I find watching the documentaries with our significant other helps them see where your decision has come from and may get them to jump on the bandwagon with you.
My hubby is not vegan but recently he watched the documentary Game Changer on Netflix. This documentary is very much based on the health benefits of a plant based diet.
It shows some pretty damning physical examples of blood samples. They compare meat eaters and a plant based eaters blood. The difference is huge and really does make you want to go plant based.
I can't tell you how many tonnes of people I've seen flood plant based and vegan forums saying they've made the change overnight purely based on watching Game Changer.
Recently, I actually wrote an article about my husbands reaction to Game Changer here.
I also highly recommend Cowspiracy produced by an environmentalist who discovers the truths behind sustainability, you can also find it on Netflix.
If you are interested in animal rights and animal welfare, I can highly recommend The Land of Hope And Glory. In this free film, you get to see the truth inside the meat and dairy industry. It is horrifying, so be prepared. That said, it is really good for all of us to understand the truth about what goes on. Visit the website here.
There are plenty of other vegan documentaries out there that you can check out! These ones give a good balance about the health benefits, climate emergency and animal welfare.
Connect With Your Tribe
If you are the only person in your circle of family or friends that is trying out the vegan lifestyle they may not be able to offer you that much support. The best thing you can do is get your own community online.
Lucky for you, there are absolutely tonnes of groups on Facebook where you can connect with other vegans. Each group has a different theme, so wether your after recipes, support, or even meeting up with people in your area, there will definitely be something for you.
Here are a list of a few that may help:
Yum Vegan Lunch Ideas Group is a small supportive group run by us!
Yum Vegan Lunch Ideas
Public group · 35 members
You can ask any question you like in the group and you will be given lots of answers and an opportunity to connect with others.
We can also recommend Vegan Beginners 101 and Vegan Recipes for Beginners, both are on Facebook.
Another great thing to do is follow some vegan bloggers and activists on Instagram. They will help you learn more about cooking vegan food and the activists are great for reminding you of why you are vegan and educate you on statistics and so forth. Here are some accounts to follow:
Planning Your Diet
If you've progressed past the documentaries and are now ready to start planning your own food, rest assured we've got you covered. A great thing to do is follow a month long meal plan to get you started. This takes the thinking out of it for you!
Our 4 week meal plan includes super easy and wholesome foods so they are both healthy and nutritious. We never sacrifice taste! Once you've followed the meal plan for month, you're going to have a good idea of ingredients and substitutes will help you moving forward.
You can also go ahead and check out our guide to how to do vegan meal prep like a boss!
If you are trying to lose weight, make sure to also check out our list of low calorie vegan recipes.
Don't forget to consider vitamin B12 levels, find out more here.
Do Your Own Check Up
There is a great company called HealthLabs.com that check all of your vitamin and nutritional testing. I think it's a great idea to get a baseline before you turn vegan.
This way if you suddenly feel tired on a vegan diet you've got something to compare to. Having an insight into specifically your Vit B12 level, Vit D, calcium and your Iron can be really helpful in planning your diet and choose the appropriate rich foods.
Getting the labs is super easy, you just go online and find your nearest lab to attend. It's just a small blood test, nothing major.
You'll get sent your results and have an insight into your body that will rally help to steer and guide your vegan journey. For more info check out the vitamin and nutritional testing kit here.
Ingredients You Can Not Eat
If you are new to this, let's just recap what you can't eat. That's cheese, milk, eggs, meat and fish made from animals or any animal product for that matter. It's important to check the ingredients of everything as some things have sneaky ingredients you might not even realise they contain animal products.
Take for example pesto typically has parmesan cheese, or sometimes hummus has cream in it. Not to mention a tonne of chips have dried milk, cakes and treats etc may have eggs and so on. Just check the ingredients in advance.
Ingredients You Can Eat
The great news is there is an absolute TONNE of food you can eat. in fact the list is endless, but some key things in my pantry are lentils, beans and all types of pulses. You can eat any vegetables, nuts, salads, fruits, herbs spices and legumes.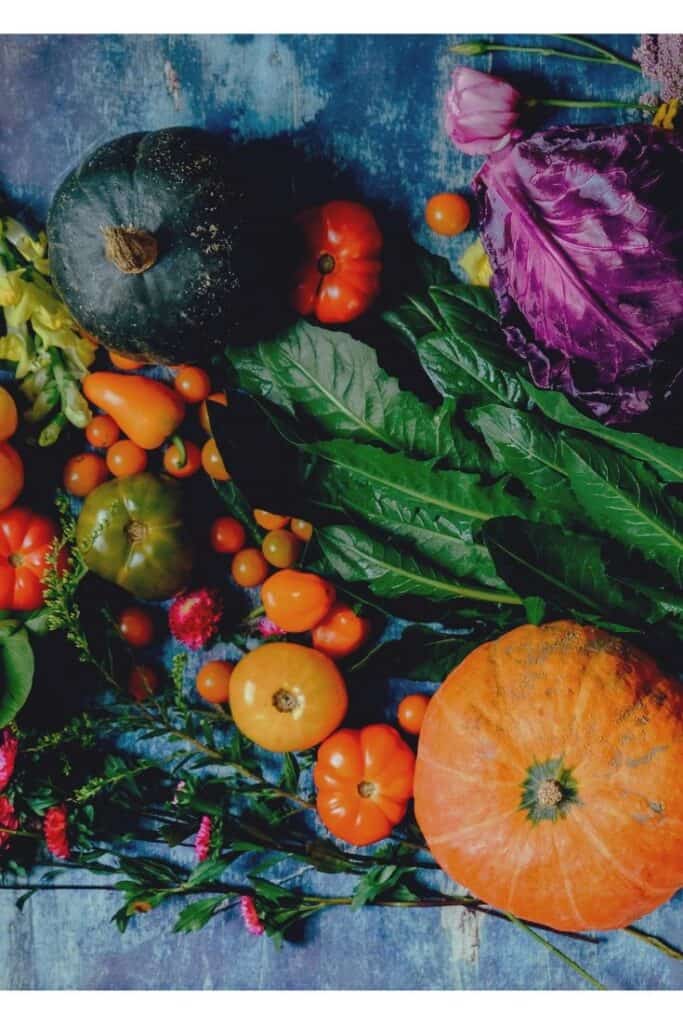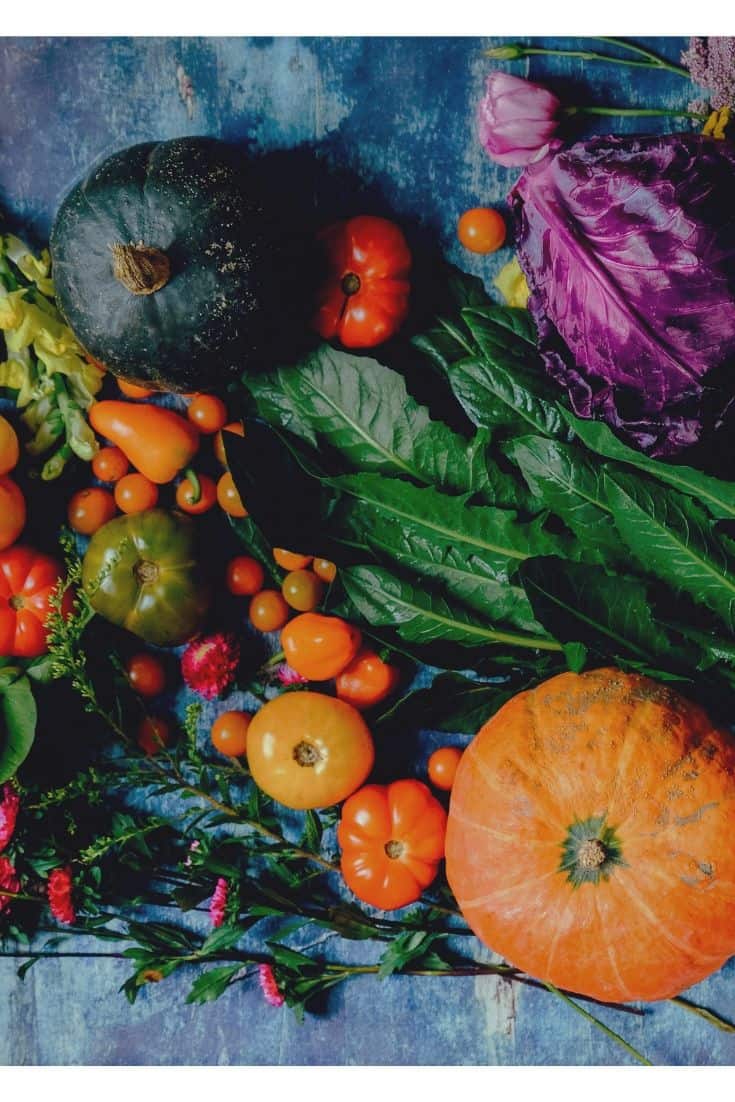 We have a really great first grocery list right here. You'll be able to get a feel for what a vegan typically buys in the article.
And if your on the market for less wholesome foods such as pizzas, ice-cream, burgers, fries, there are also a tonne of brands that have got a vegan option. Dang, even Ben & Jerry
do vegan cookie dough ice-cream!
Incredible Food Substitutes
Depending on where you live, will depend on what vegan substitutes you have available. There are quite a few similar foods in the US, UK and Canada. In places like NZ and Australia they also have tonnes of substitutes but the brands are different.
One thing to note is vegan substitutes are often highly processed foods. They can sometimes be quite calorific so honestly, the best thing I can recommend is to stick to the whole foods.
That said, I do eat a lot of these substitutes myself due to the hectic lifestyle of work, family and everything in between. Here are a few brands I know well.
Tofurky
Tofurky are a big brand in the plant-based space. They make everything from vegan sausages, to entire vegan turkeys at Christmas. However, its the vegan deli slices that are probably their most popular. Check out these cranberry and Tofurky rolls we made.
Beyond Meat
Beyond Meat has a reputation within the community for being the closest in likeness to actual meat. So if you are someone that is going to miss the textures and tastes of meat, you really can't go wrong with Beyond Meat. They do a wide range of products but the burgers have to be the most popular.
Rumour has it, a non-vegan wouldn't even know it's a plant based burger unless you told them.
You can make everything from burgers, to spaghetti bolognase with the mince in this range.
Quorn
Quorn is a very common meat substitute and probably one of the longest products on the market. Please be careful when buying this product as not all of it is vegan. It was traditionally a vegetarian product as it contains egg, as society has changed, the brand has been slow to catch up.
Make sure to only pick up those products that say vegan on them when buying Quorn. The packaging looks exactly the same.
I have used quorn chicken tenders to make stir fry, curries, tacos, fajitas and so on. It really is quite versatile.
Follow Your Heart
Follow Your Heart are a very popular brand and again, have a wide range of products, from vegan cheese, to vegan egg replacement. I have to say the vegan smoked gouda in the Follow Your Heart range is my favourite vegan cheese by far.
I use the smoked gouda with crackers and onion chutney. It's the perfect replacement for cheese and crackers if you liked that before!
Just Egg
I personally use tofu to make srambled egg but Just Egg have created a mix for you. This is great if you are in a rush and need something to make an omelette, shashuka or a simple scrambled egg.
It is a highly reviewed egg replacement within the vegan community. However, checkout how you can make tofu taste like eggs too.
Gardein
I am a big fan of the Gardein range. They have a line of different ready-made bites that you can keep in the freezer for a day when you are in a rush. From fishless fish fingers, to vegan crispy mandarin chicken, they are perfect for dinners along with a salad.
Products like Gardein are loved by kids too which is really handy if you are trying to get the family to go vegan.
Violife
Both of my kids are vegan and one product they both love is violin vegan cheese. They often have it on crackers or in a sandwich. In reality, their friends and peers wouldn't know any difference with foods that look the same. I like this cheese but it's not my favourite one.
Daiya
I haven't personally tried Daiya products but I am seeing a lot of feedback in vegan food groups about this product. If you have managed to try it, I would love to see a comment below with your thoughts!
Whole Food Substitutes
As previously mentioned, the big branded substitutes are not always wholesome and healthy. So if you are more into the plant based healthy side of things here is how you can easily replace all of your animal products.
The processed brands can also push your grocery bill up, so using the whole foods is a really all round great alternative.
Discover Simple Recipes
The best thing to do is follow some bloggers that offer really simple plant-based recipes. At this early stage of your journey, you want to keep it simple.
Make sure to check out our 'must have' vegan kitchen appliance list.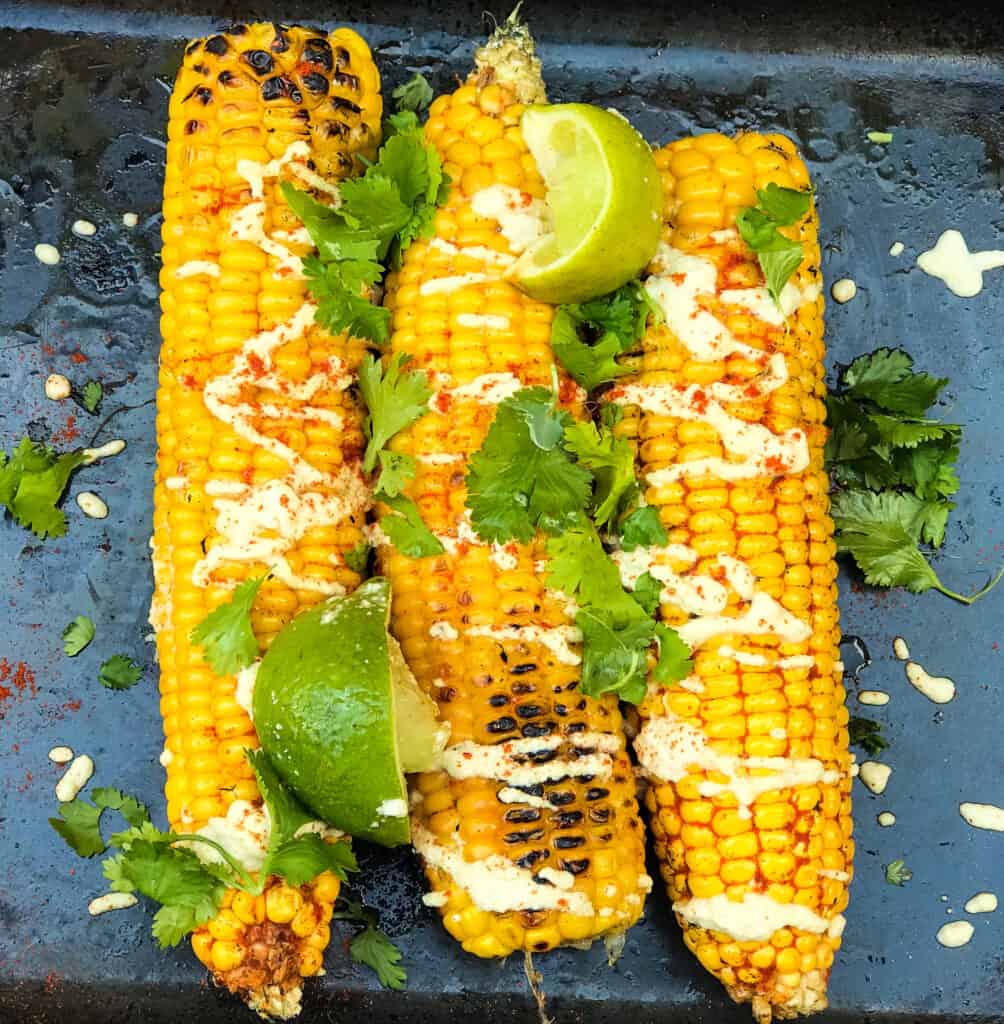 We have lots of brunch recipes, sandwich ideas, vegan salads and vegan BBQ ideas here. If you need some additional main meal ideas go to Bosh.
Buy A Cook Book
When I first decided to go vegan I bought a really simple cookbook and it now sits proudly in my kitchen on show. I leave it out for my hubby to get some ideas too. I can highly recommend the Bosh cook book.
Click here to buy the Bosh Cookbook
The recipes are really simple and they have all meals breakfast to desert and everything in between.
If you love your comfort foods and like the good old traditional dishes turned vegan, this Vegan Comfort Cooking: 75 Plant-Based Recipes to Satisfy Cravings and Warm Your Soul is a great one too.
PPPsssstttt… Check out this years list of best vegan cookbooks here
Click here to buy the Vegan Comfort Cookbook
Know Your Nutrients
It's a good idea to know your recommended daily nutrients. I am very happy to say you definitely do not need to eat any animal products to get what you need!
I have a really helpful laminated poster stuck inside my cupboard with all of the different minerals and vitamins in our diet. It also includes great plant based sources for each! I highly reccomend getting something like this four your kitchen and keeping an eye on what you are eating.
This will help you make sure you are eating foods from each group. B12 is the most common vitamin that everyone says vegans miss out on. I add nutritional yeast to a lot of my foods so I pick it up there as yeast is rich in B12.
However you may also want to take a supplement, I take the Vitabiotics Vegan Well Woman, whilst my kids take the Vitabiotics vegan kids formula.
Vegan Meals Delivered To Your Door
If you don't have time starting out as a vegan and just need it to be as simple possible, why not sign up to have your meals delivered to your door? Veestro.com do an amazing service for this and come highly recommended within the vegan community.
Come home to Delicious! Fully prepared, gourmet, plant-based meals delivered to your door. Order up some happiness today at Veestro.com
Helpful Kitchen Products
The most commonly used kitchen utensils I have are as follows in no particular order:
Tofu Presser
The Tofu presser is the perfect addition to every vegans kitchen. Tofu is likely to become a big ingredient in your diet, so having the tofu presser to get rid of the excess water is a really great kitchen utensil.
Click here to buy a tofu presser
Food Processor
A lot of people think as soon as a food processor is involved, it starts to complicate a recipe. I really disagree and feel you can make such classics vegan with a food processor. Take Mac and cheese for example, the cheese sauce can easily be made with just a handful of nutritious ingredients blended to make it a cheese like sauce. I highly recommend purchasing a food processor if you do not already have one.
Click here to see the best food processor
Nutribullet
I am a big fan of making shakes and juices for the kids. It's a great way of getting all of their nutrients in, especially when they may not like them whole. They don't even realise they are disguised in their favourite drink!
Click here to buy a Nutribullet
Spiralizer
I absolutely love my spiralizer. Its an amazing tool to prepare veggies in such a fun and tasty way. I mean who doesn't love zucchini noodles? They are SO GOOD with all the asian flavours, especially a peanut satay sauce!
Click here to see the best spiralizer
Waffle Iron
Wether you want to make savoury sweet potato waffles, or vegan Belgian waffles, a waffle iron is such a great addition to any vegan kitchen. Here at Yum Vegan Blog, we get tonnes of use out of our waffle iron.
Click here for the best waffle iron
Go Out For Dinner
Most of the developed world has a tonne of vegan restaurants and options in nearly every establishment nowadays. If you are unsure, you can always check out their website before going to the restaurant. If you don't see something on the menu, give them a call, They may be slow to load their options to their website.
I have had a happy surprise a few times when I've asked for a vegan specific menu at a restaurant. Foolishly, they don't always advertise they have something specific.
Another great resource is Happy Cow. It's an online resource that will tell you all of your nearest vegan restaurants with reviews from other vegans.
It will also tell you the nearest place with good vegan options. This has been a great resource when it comes to socialising as a vegan.
Vegan Alcohol
I am sorry to say not all alcohol is vegan. Isinglass (fish bladders) are commonly used in the clarification process, which assists in removing impurities and tannins. Egg whites, gelatine, dairy, honey and seashells are also common animal based products used in the process.
Don't worry though, there are lots and lots of drinks that are vegan, we have a complete guide to vegan alcohol here. And quite a few vegan cocktail recipes here.
Don't Fear Travelling
Between us, we have travelled extensively as vegans, and guess what, it really is exciting looking for the vegan options! There is a vegan AirBNB equivalent called Vegvisits where you can rent places to stay and find kitchens to use with local vegan and vegetarian hosts to make your travel experience convenient.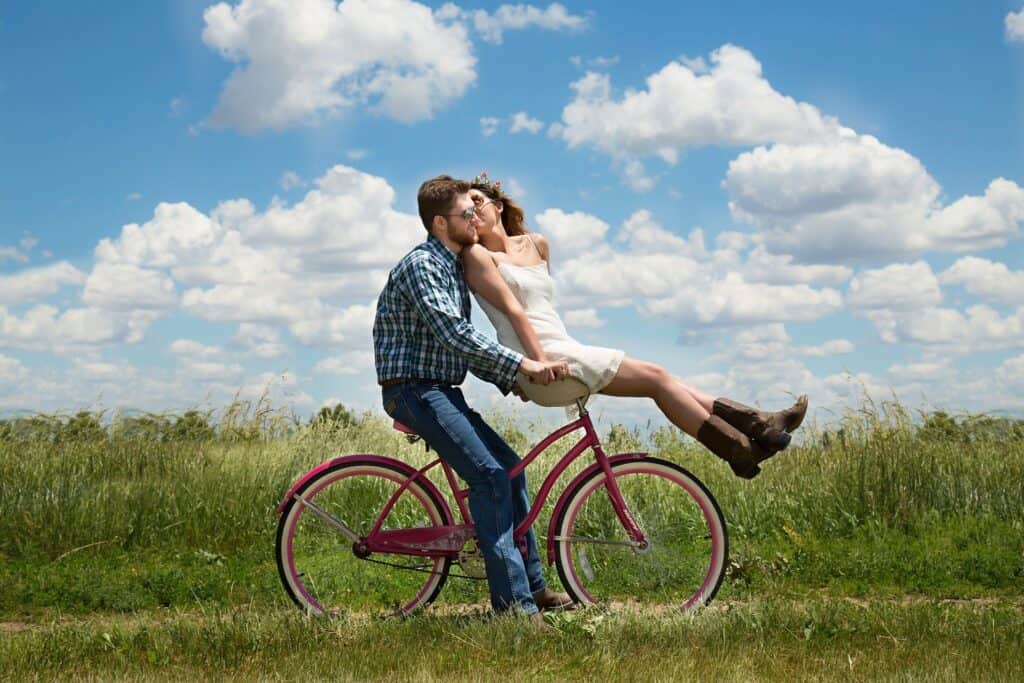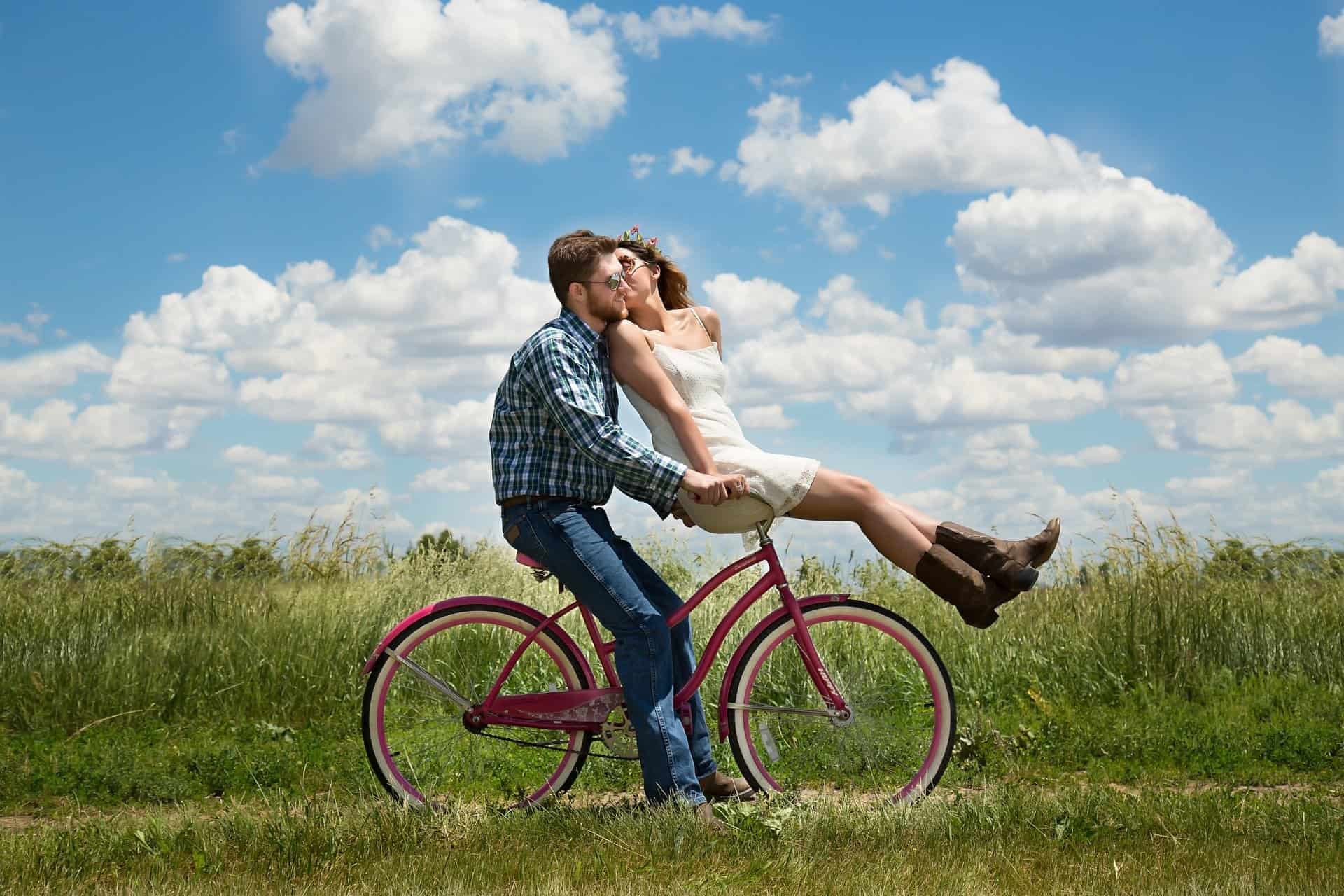 You can also use Happy Cow as mentioned previously to find restaurants at your destination. We've gone a step further and made a bucket list of completely vegan hotels. Make sure to book mark it for your next trip!
Oh and a list of helpful tips for traveling vegans not to be missed!
Prepare For Conversations With Non Vegans
There is no doubt there are some people that just don't get veganism! They are blinded to the climate and health benefits, more often than not, animal cruelty is not on their radar.
I think most vegans will have a difficult conversation with one of these types of people. The aim is to simply educate them in a non-aggressive manner and, who knows, maybe you can change their mind!
It's worth having some facts and answers ready for the inevitable questions, such as where do you get your protein from? Or, why are you vegan?
it's all about brining your loved ones on the journey with you and getting them to a place they can understand why you've chosen the lifestyle.
Best of All – Treat Yourself!
Whilst you are making this transition, why not treat yourself to a vegan snack box? It's a great way to explore a variety of snacks and find out what you like best. I have been given a vegan snack box as a birthday gift before and it was so good!
Check out some amazing vegan snack boxes here.
If snack boxes don't rock your boat, why not try a vegan beauty box? They can contain beautiful moisturisers, night creams and oils.
Check out some amazing vegan beauty boxes here.
Host A Meal With Friends & Family
As I mentioned previously, it's so important to get your family and friends on board to make your life easier. Once you are well settled into the vegan lifestyle, host a dinner, or a lunch and show them all your vegan delights.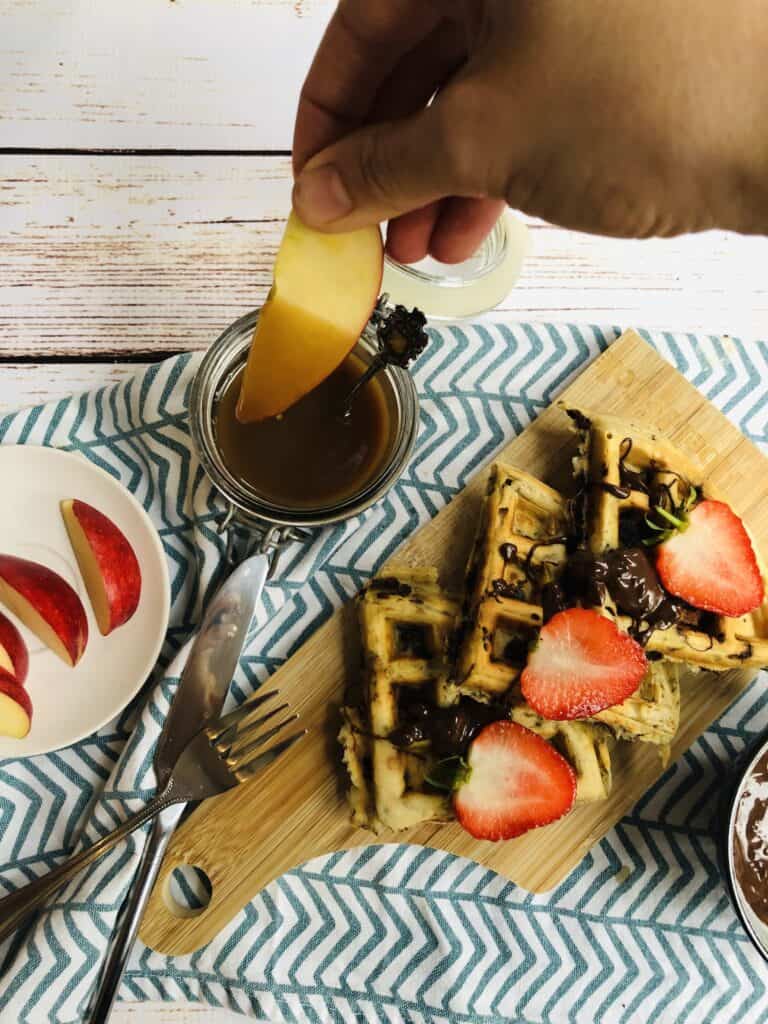 The likely hood is they will really enjoy the food. I recently did my kids birthday party completely vegan. All of our friends and family said it was really good and they hardly noticed the difference.
Consider Other Lifestyle Choices
As mentioned, veganism reaches far beyond what you eat. So if your here for ethical reasons, you will want to consider more than just food. How about leather shoes, duck feather duvets and so on. Make sure to search out your local ethical store!
We hope all our tips and resources have helped you with your journey to becoming vegan. Please keep in touch and let us know in the comments what helped the most! We love to hear form you .
This post contains affiliate links, by using them it does not cost you any extra, we get a teeny share of the commission. This helps us keep on writing helpful content and promote veganism on the net 🙂
You may also like: