How to get enough calcium on a vegan diet is a common question we get asked. There are plenty of plant based sources of calcium.
However with any diet change, resarch should be done to ensure you are getting the right nutrients.
If you are prone to any nutrient deficiency, it is important to plan your vegan diet to ensure you are getting all of the correct nutrients.
If you are new to veganism and need any other tips, we have everything from a how to go Vegan guide, free meal plans, and beginner grocery lists that you can check out.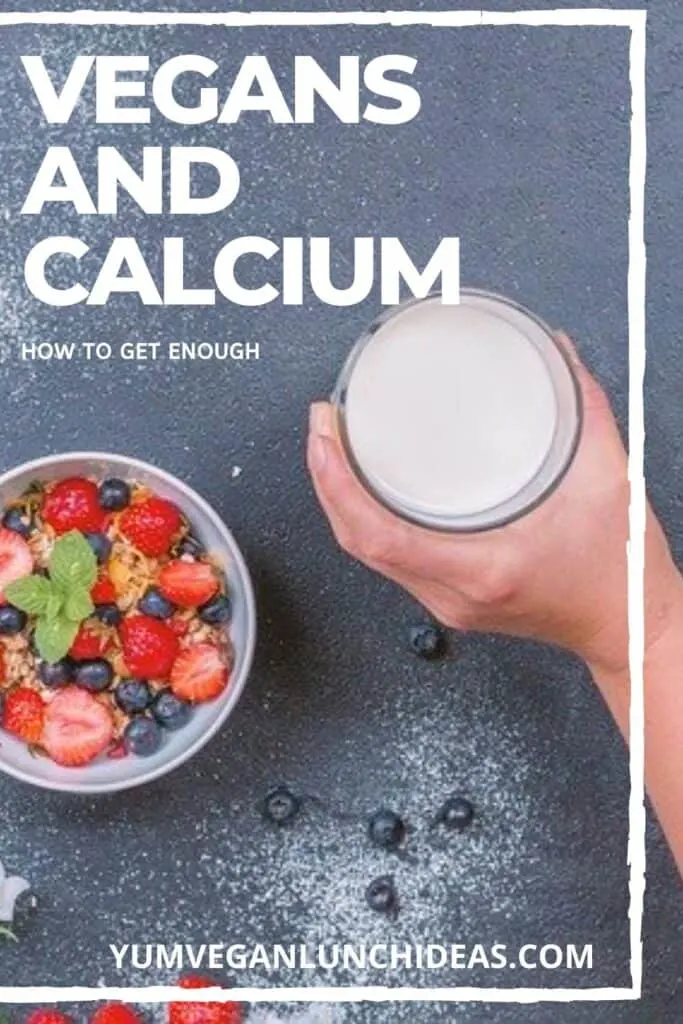 Indoctrinated Information
It is well known that we are all pretty much indoctrinated from a young age that dairy is an absolute essential to receive our calcium needs.
We are taught that calcium is needed for strong and healthy bones – this is exactly true! However we need not rely on dairy for such intake. Remember the cow eats grass all day to receive their calcium intake.
This is a clever marketing scam dating way back, which serves to profit the food industry. Hence why dairy is absolutely everywhere!
So you are probably thinking how do vegans get calcium? This article aims to discuss the multiple sources of vegan calcium, alongside and recommended foods/products.
We have included links to some delicious calcium rich recipes.
If you are ever worried about your blood levels, you can always use the Let's Get Checked to do a simple check at home. Check out the service here.
Why do we need calcium?
As mentioned, calcium is indeed essential for strong, healthy bones and teeth. It is an essential mineral in their formation. A lack of calcium may lead to osteoporosis, osteomalacia, or rickets in children.
Calcium is essential in regulating muscle contractions, including your healthy heartbeat.
Calcium additionally is vital in helping our blood clot properly when needed.
We lose calcium through everyday bodily functions such as perspiration and urination, so it is vital to get enough. Otherwise, the body takes what it needs from our bones and teeth, potentially compromising the health of these.
How do Vegans Get Calcium?
How much calcium do I need?
Below is a summary of the UK government recommended daily intake of calcium based on age and gender.
| | |
| --- | --- |
| Age 1-3 | 350mg daily |
| Age 4-6 | 450mg daily |
| Age 7-10 | 550mg daily |
| Age 11-18 (male) | 1000mg daily |
| Age 11-18 (female) | 800mg daily |
| Age 19 + | 700mg daily |
Interestingly, the recommended intake of calcium in the US is higher. This may be due to the fact that the UK fortify all flours with calcium by law.
Unless you are supplementing, it will be difficult to intake too much calcium (over 1500mg daily may cause problems).
It is important as a vegan to eat a balanced diet to ensure you are meeting all of your vitamin and mineral needs.
How do Vegans Get Calcium?
So how do vegans get calcium? Below is a list of some of the best ways to obtain your daily dose of this important mineral.
Leafy Greens
Leafy greens such as broccoli, kale, turnip and mustard greens, bok choi, green cabbage and okra are a great source of calcium.
We love getting our greens in with this broccoli salad recipe.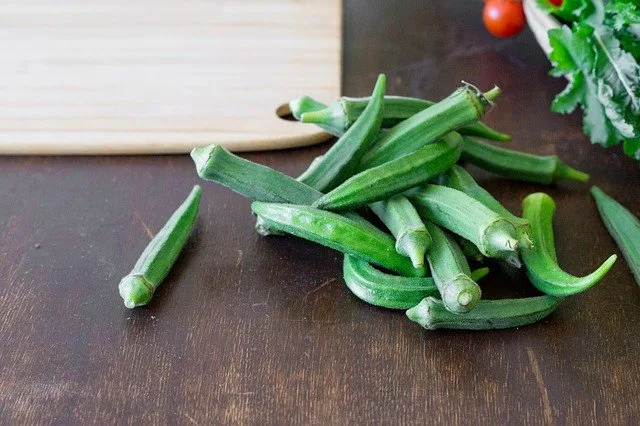 Tofu
Tofu is a versatile way to up your calcium intake. It is essentially a blank canvas and can be marinaded and transformed into all sorts of meals. From tofu scramble, vegan greek salad, tofu skewers, vegan egg salad and even some delicious desserts.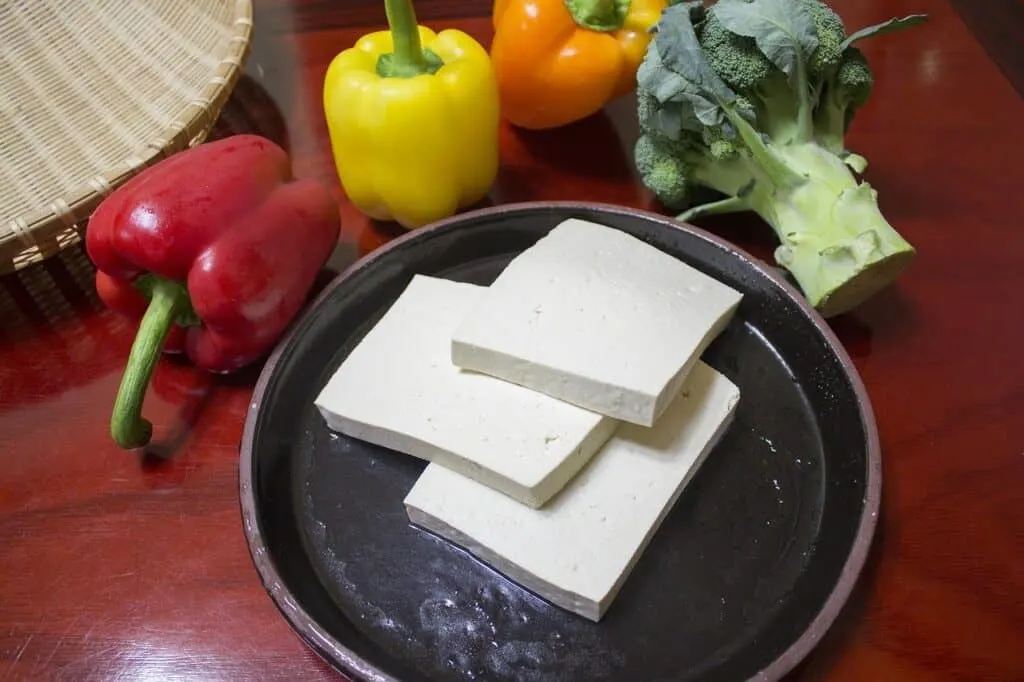 Soya Beans
Soya beans make a great, on the go snack in edamame bean form. There are also lots of soya based products on the market.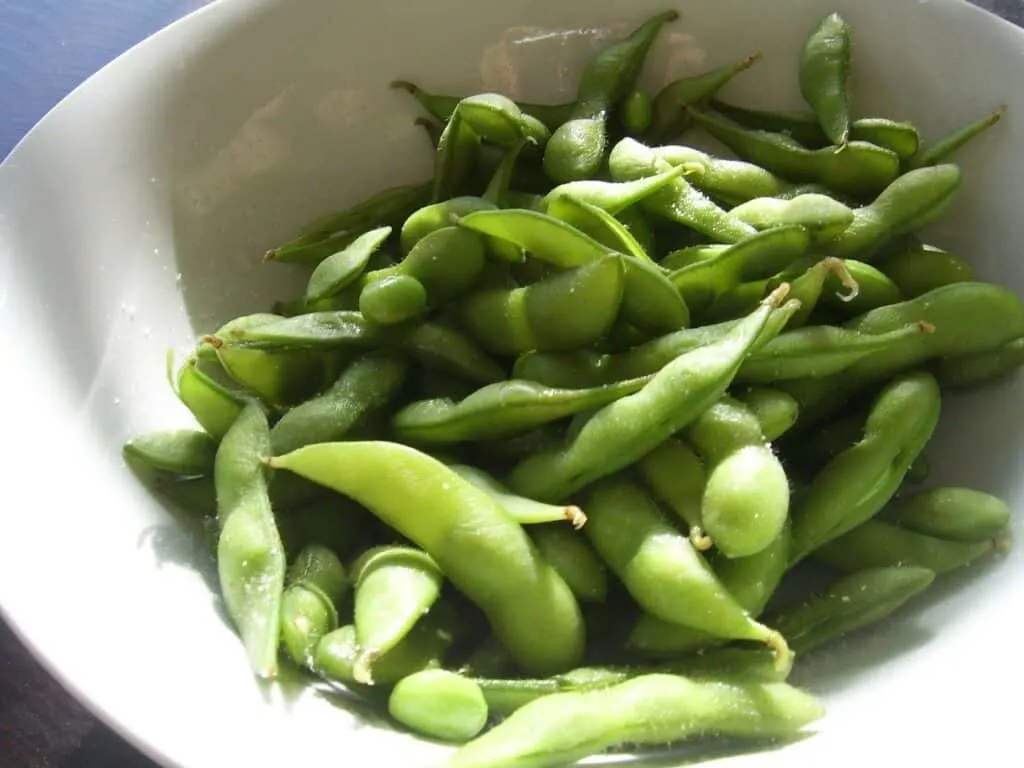 Pulses and Beans
Including a variety of pulses and beans on a vegan diet can help boost calcium intake. From chickpeas, navy beans, pinto beans, kidney beans – the list is endless with the varieties and what you can do with them.
We love this chickpea tuna melt as well as this yummy chickpea avocado salad.
Also, this green split pea hummus is absolutely divine!
Nuts
Nuts are a ready made, easy way to obtain calcium and other essential nutrients.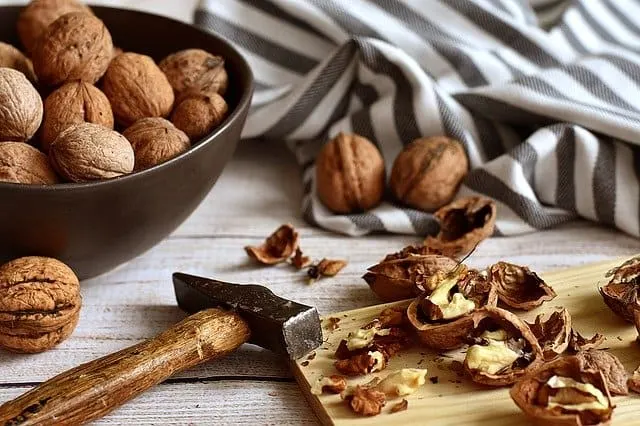 Dried Fruits
Raisins, prunes, figs and dried apricots are all good sources of calcium.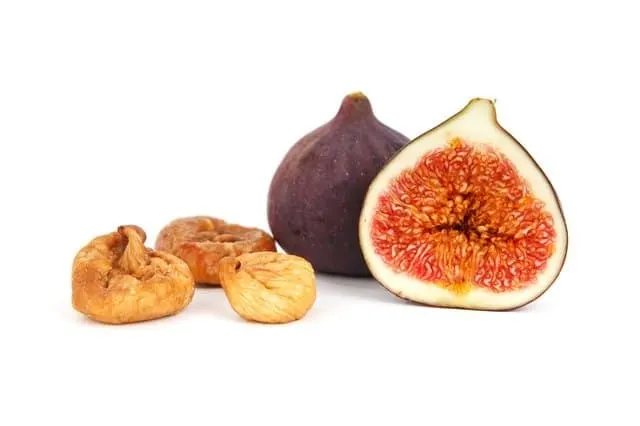 Bread and Fortified Flours
This is a pretty easy one. Lots of readymade breads, flours and baked goods are fortified with calcium in the UK.
Having a sandwich or even a slice of toast or a crumpet can add to your calcium intake.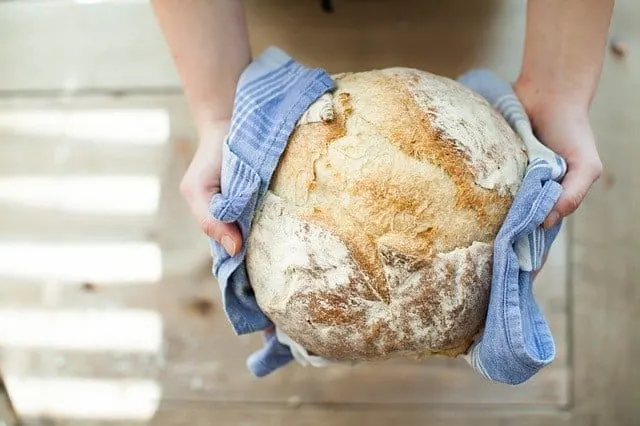 Sesame Seeds and Tahini
Tahini is just ground sesame seeds and easily consumed as its a primary ingredient for hummus! Anyone else guzzle down half a tub in one sitting?
Sesame seeds themselves add great flavour to dishes, especially when toasted.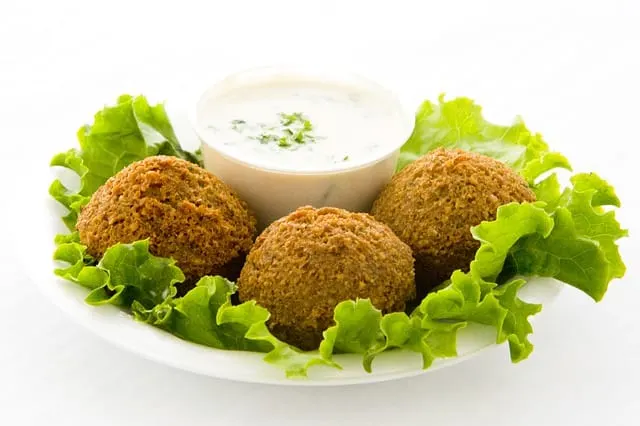 Fortified Non-Dairy Milks
These are a great way to ensure you are meeting you calcium needs. There are so many plant based milks on the market now, however make sure you get one that is fortified as some are not.
There is a popular trend of people making their own homemade plant based milk – if you are doing this regularly, you should definitely calculate and monitor your calcium intake to ensure you are not at risk of deficiency.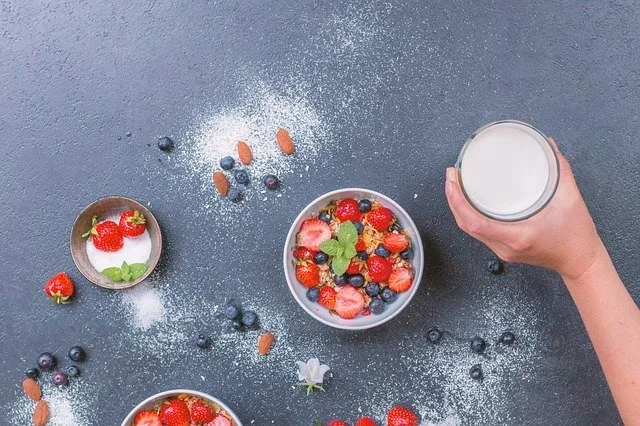 Fortified Non-Dairy Yogurts
Fortified non-dairy yoghurt are another great way of increasing you calcium intake. There are plenty of brands on the market, just read the label to make sure if it is fortified.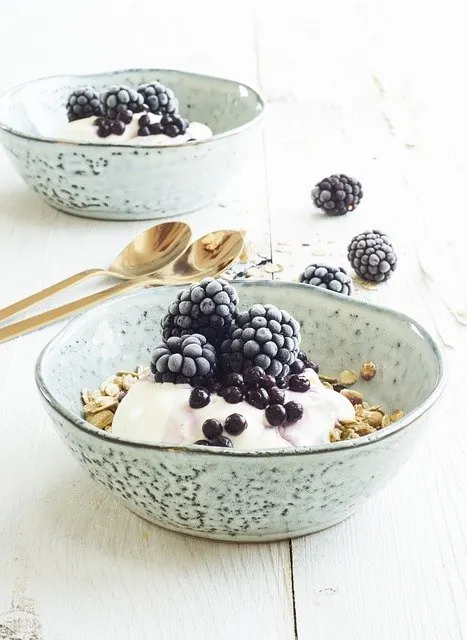 Black Strap Molasses
is an iron and calcium ric food which can be easily added to shakes, smoothies, cakes or porridge. It is a thick, dark substance and a by product of the sugar refining process.
Unlike sugar itself, which has zero nutritional benefits. Black Strap Molasses
is high in iron, calcium, magnesium, Vitamin B6 and selenium.
Supplementing
If you are concerned about your calcium intake, or a breastfeeding mother, it may be wise to consult a professional about taking a supplement.
This Organic Plant Supplement
is a calcium, magnesium and vitamin D complex is vegan and gluten free.
Vitamin D
Alongside these vegan sources of calcium, it is important to make sure you are getting enough Vitamin D – which helps regulate calcium in the body importantly.
Especially if you are living in the Northern hemisphere, where vitamin D from the sun is often scarce in winter – it is important to supplement this.
There are some vegan fats and spreads which are fortified with vitamin D, however the best source is of course the sun if you can get those beautiful rays on your skin (safely – don't get burnt!)
How do vegans gets calcium?
Below is a list of some average portion sizes, alongside calcium content.
| | |
| --- | --- |
| Average portion size | Calcium |
| | |
| 2 dried figs | 100mg |
| 100g Tofu | 350mg |
| 200g baked beans | 85mg |
| 70g red kidney beans (canned) | 50mg |
| 90g green or French beans | 50mg |
| 95g green or white cabbage | 50mg |
| 110g broccoli (steamed) | 50mg |
| 40g watercress | 50mg |
| 400g tinned tomatoes | 50mg |
| 8 dried apricots | 50mg |
| 1 large orange | 50mg |
| 200ml soya milk (calcium fortified) | 240mg |
| 1 heaped tsp tahini (sesame paste) | 100mg |
| 1 tbsp sesame seeds | 100mg |
| 10 whole almonds | 50mg |
| 9 whole Brazil nuts | 50mg |
| 75g white pitta bread | 100mg |
| 1 medium slice white bread | 50mg |
| 1 thick slice wholemeal bread | 50mg |
| 230g cooked pasta, boiled | 50mg |
Another question often posed in the vegan community is about Vitamin B12 – have a read here for further information.
Here at Yum Vegan Blog, we never intend to give medical advice. If you are concerned about your nutritional intake, always seek support and do your own research.
Some useful references that helped this article includes this from the osteoporosis society.