Vegan snacks has to be one of life's simple but wholly fulfilly pleasures. We love a snack over here at Yum Vegan Blog – but sometimes we can get into a snack rut.
Here is a list of some delicious snack ideas that are easy to make. Make sure to check out our vegan lunch ideas.
Vegan Chocolate Mousse
This vegan chocolate mousse is the ultimate silky smooth indulgent dessert that vegans don't have to miss out on. This vegan tofu chocolate mousse is creamy, moreish and a must try.
Vegan Yoghurt Parfait
Packed with berries, creamy vegan yoghurt and crunchy granola, this vegan yoghurt parfait is a satisfying snack to grab.
Baba Ganoush with Pitta
Baba Ganoush is almost like a forgotten gem, overshadowed by its cousin, hummus. This baba ganoush is earthy, creamy and delicious smothered on a warm pitta bread. Even better as part of a meze style snacking boars with olives and falafels!
Vegan Pao de Queijo
This vegan pao de queijo (Brazillian cheese bread vegan) is super easy to whip up, has only a few ingredients and is gooey and delicious! Based on tapioca flour it's also gluten free. It makes the perfect snack and travels well.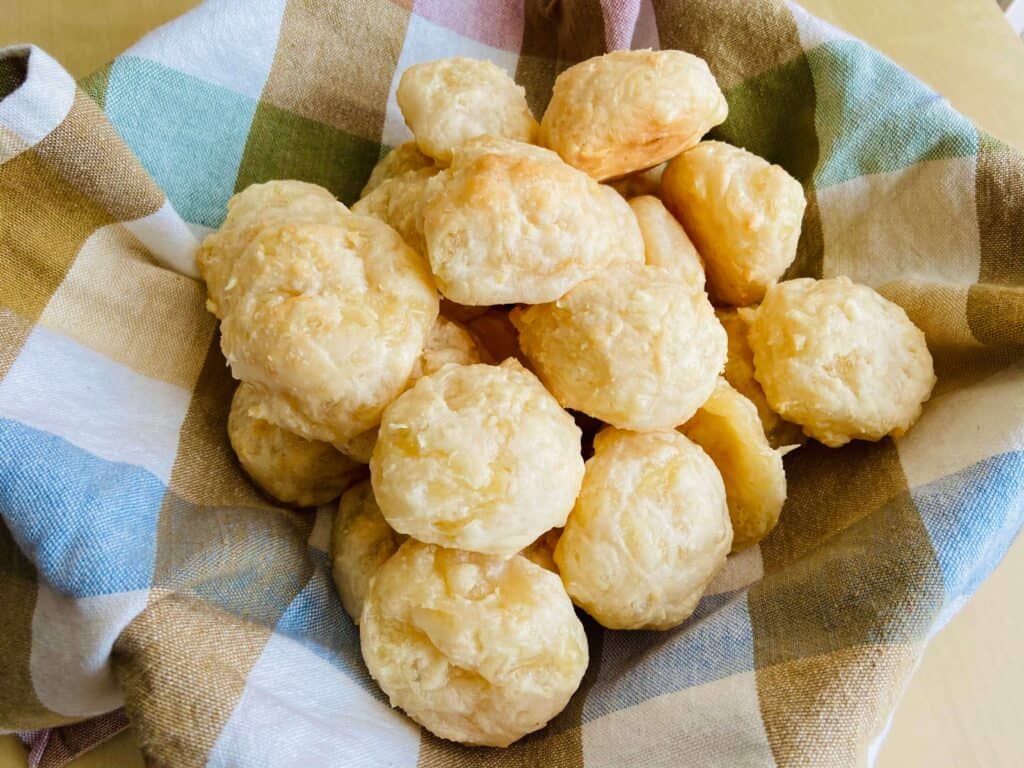 Green Split Pea Hummus
This Green Split Pea Hummus is another delicious variation of hummus that is great to try. Super creamy and great to make a batch to graze on through the week. Homemade hummus is so satisfying!
Original Falafel with Chickpeas
These falafels are packed with flavour, easy to make and delicious.
Beet and Wasabi Hummus
This beet and wasabi hummus is the ultimate snack! Try a new flavour of hummus you probably haven't had the pleasure of tasting yet. This goes great with crunchy veg sticks and crackers.
It's such a beautiful colour too – we are obsessed!
Brownie Peanut Butter Bars
These brownie peanut butter bars are so easy to make and require only 5 ingredients. They are a great snack for on the go, at work or at home.
Bacon Flavour Roasted Chickpeas
These bacon flavoured roasted chickpeas are the perfect bowl of nibbles for grazing throughout the day. That smoky flavour is moreish – and these are super easy to make!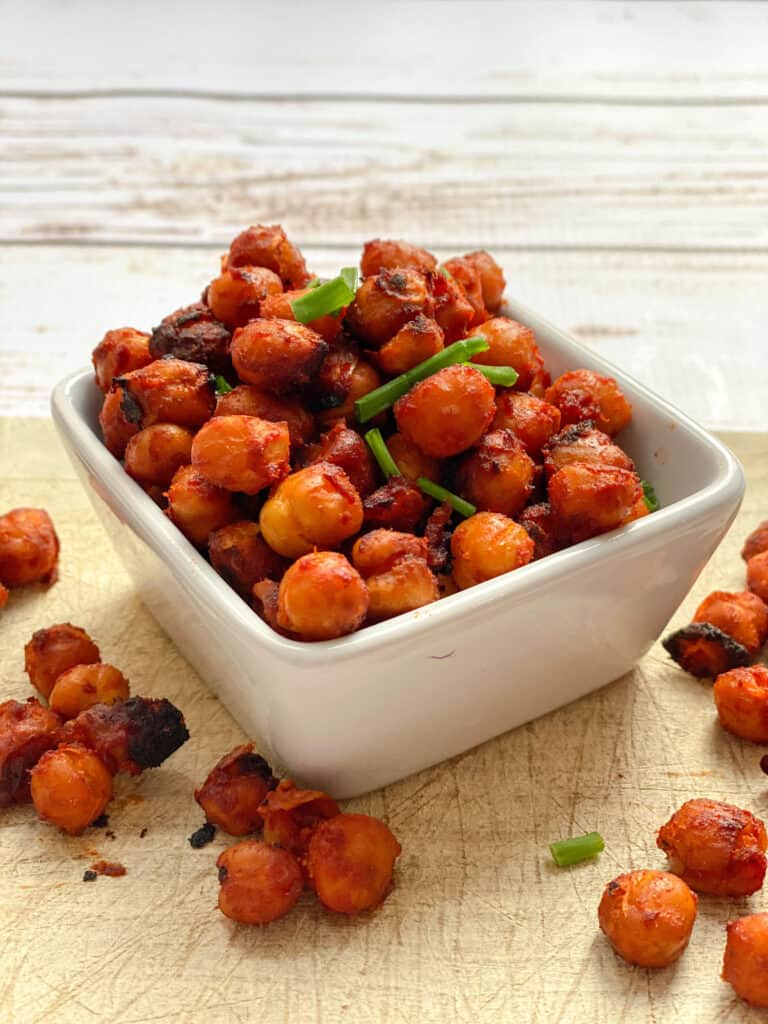 Sweet Potato and Chocolate Chip Muffins
These sweet potato chocolate chip muffins are super yummy but they also pack a nutritious punch. If you didn't realize it yet, sweet potato is a pretty awesome vegetable, filled with tons of essential nutrients. They also are filling since they have double the fiber of a regular potato!
Mango Coconut Sorbet Popsciles
Perfect for summertime or for an all round refresher, these mango coconut sorbet popsicles are so good!
Raw Vegan Tahini Cookies
These are raw tahini cookies are lightly sweetened, with a delicious buttery texture from the tahini. Paired with sesame seeds and almond they give a great crunch too.
Vegan Cream Cheese
This vegan cream cheese is the absolute bomb. Perfect for smothering on bagels, rice cakes or crackers for snacks – it is easy to make and very moreish!
Chia Seed Pudding Energy Balls
A tasty, quick and healthy snack. These no bake pudding energy balls are delicious and great to keep a batch in the fridge for grazing.
Dark Chocolate Cherry Trail Mix
This Dark Chocolate Cherry Trail Mix is healthy and nutritious. A custom mad trail mix that also includes nuts, seeds and coconut for good fats and energy. The perfect combination.
Three Ingredient Cookies
Craving something sweet on-the-go? Try these flourless 3-ingredient cookies! Including only 3 ingredients, these delicious cookies are perfect as a sweet treat in the lunch-box, as a snack or even as a guilt-free dessert.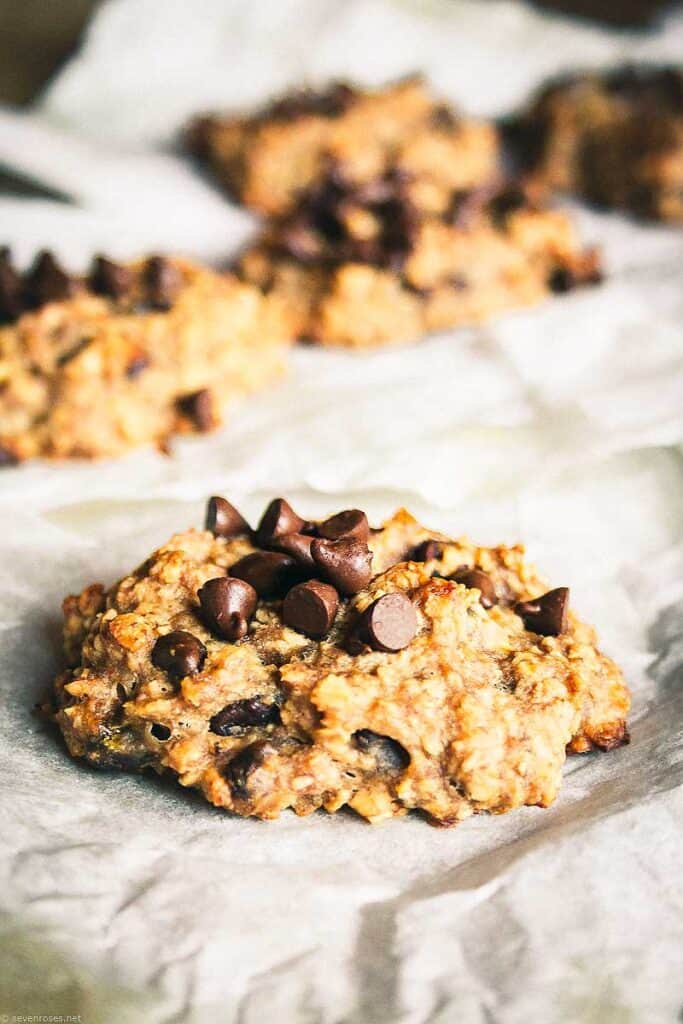 Vegan Cheese and Sweetcorn Scones
Savoury scones are another hidden gem and these vegan cheese and sweetcorn scones are no exception. They are super easy to make and freeze some for future snacking. Warm up and slather some vegan spread on there or sandwich chutney -delicious for peckish moments!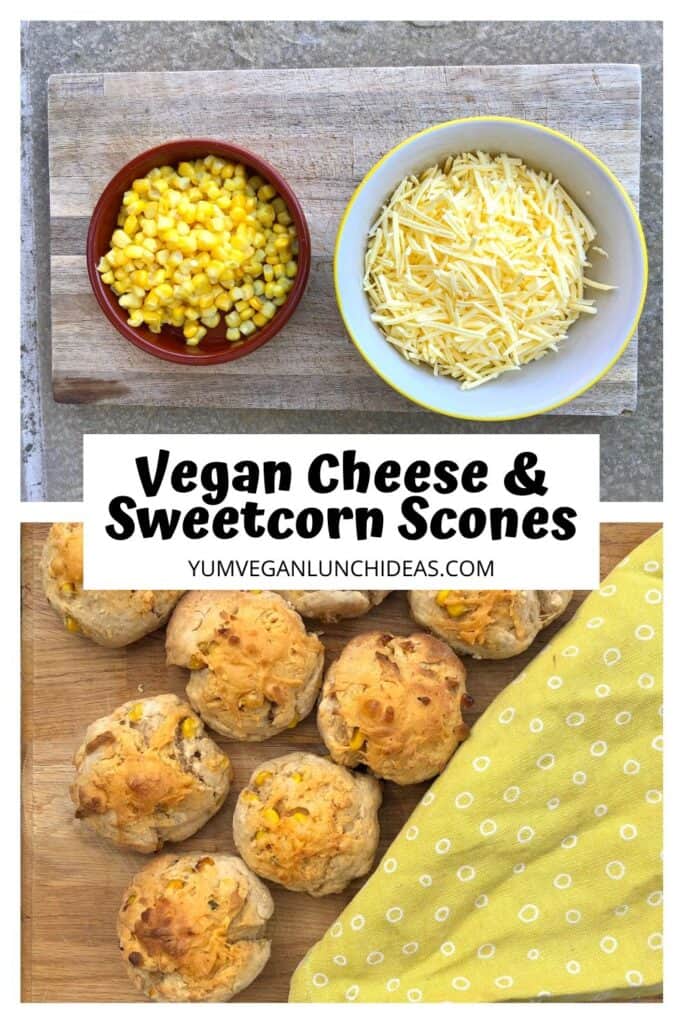 Vegan Mushroom Pate
Vegan Mushroom Pate is another great spread to snack on. This one is packed with lentils and mushrooms, with earthy, rich flavours. It goes deliciously on toast or crackers.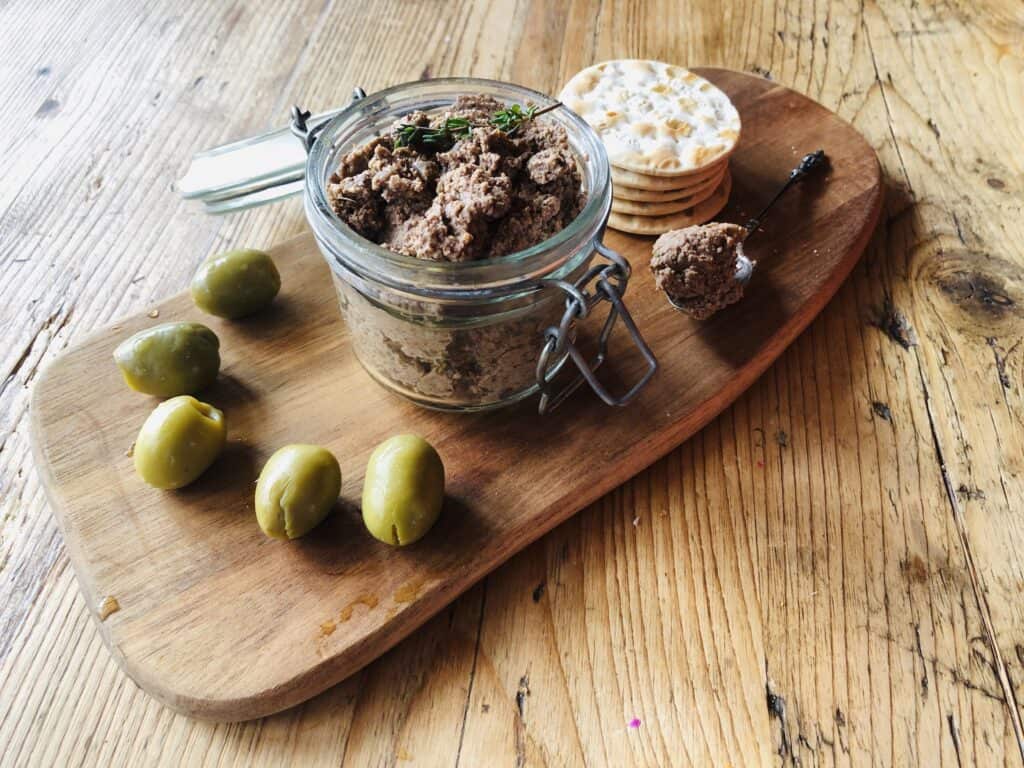 Flax Seed Crackers
Delicious, healthy, homemade flax crackers make the perfect snack.
Banana Carrot Cake Muffins
These Banana Carrot Cake Muffins are a delicious twist of banana bread, carrot cake with a hint of lemon. Great for snacking!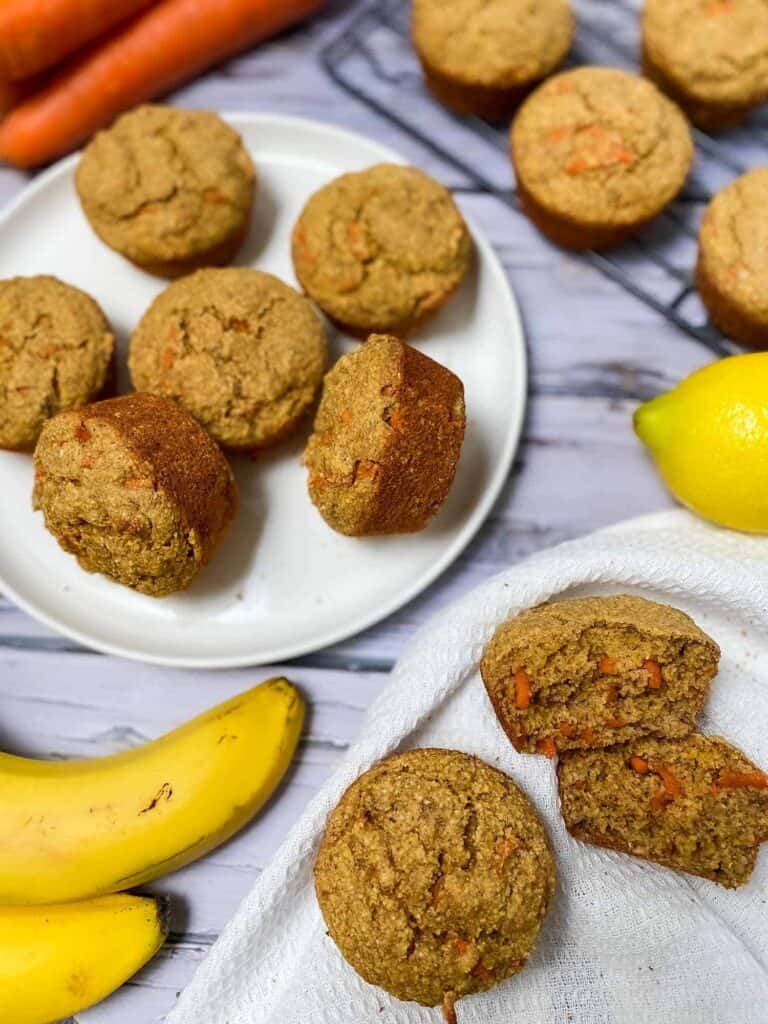 Italian Peperonata
This Italian peperonata snack made from brilliant sweet bell pepper stew. Serve it as a side on on ciabatta bread as a snack. Great vegan alternative!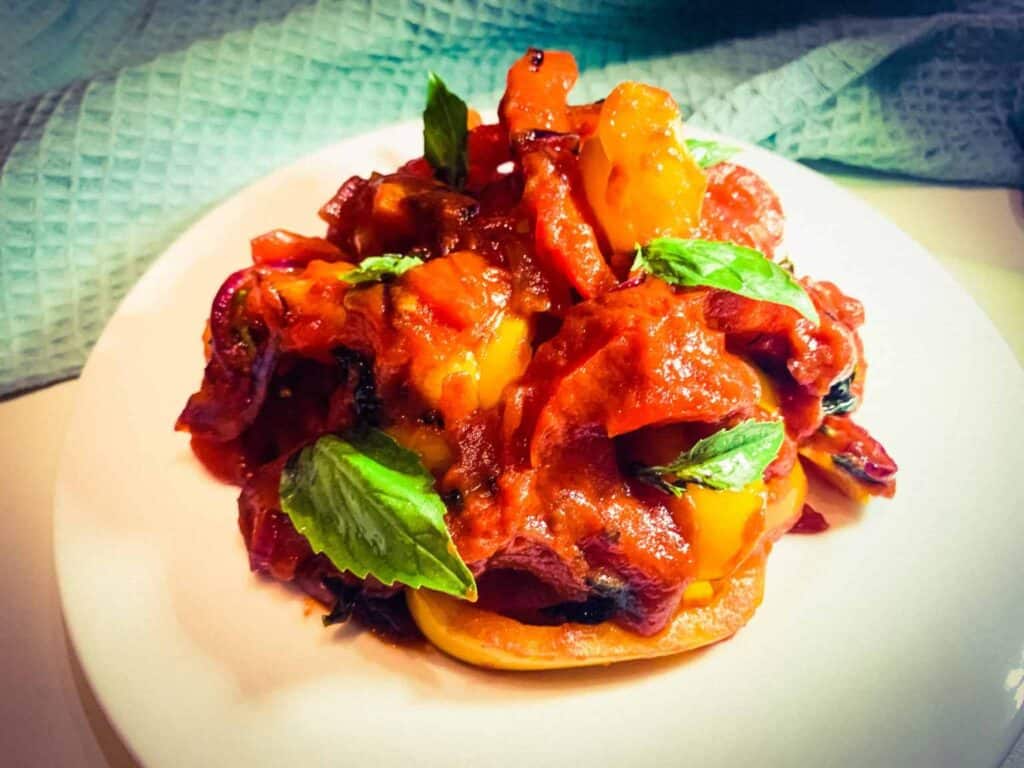 Chia Seed Parfait
Another delicious chia seed parfait recipe, packed with chia seeds, juicy strawberries and crunchy granola. Such a great, healthy snack.
Air Fryer Kale Chips
Kale Chips are a delicious snack, even if you don't ordinarily love kale. They are transformed into crispy goodness with minimal other ingredients.
Black Bean Chips
These black bean chips are fun and healthy alternative to your ordinary store bought potato chips. They go amazingly with guacamole and salsa.
Crispy Tofu Nuggets
Super easy and healthy these vegan tofu nuggets served with smokey tomato dip are the perfect snack attack for when you fancy something fun.
No Bake Lemon Bars
These fresh and flavorful no-bake lemon pie bars are easy to make in minutes with just 4 everyday ingredients. Perfect for a quick, tasty snack or healthy dessert!
No Bake Superfood Energy Bars
These no-bake superfood energy bars are vegan, gluten-free, packed with nutrition and taste amazing!
Raw Cashew Coconut Balls
These simple, healthy, no-bake cashew coconut balls are ready in 10 minutes with just 3 ingredients.
Homemade Sweet Potato Chips
Everyone loves chips to snack on! These homemade sweet potato chips are a delicious combination of sweet and salty.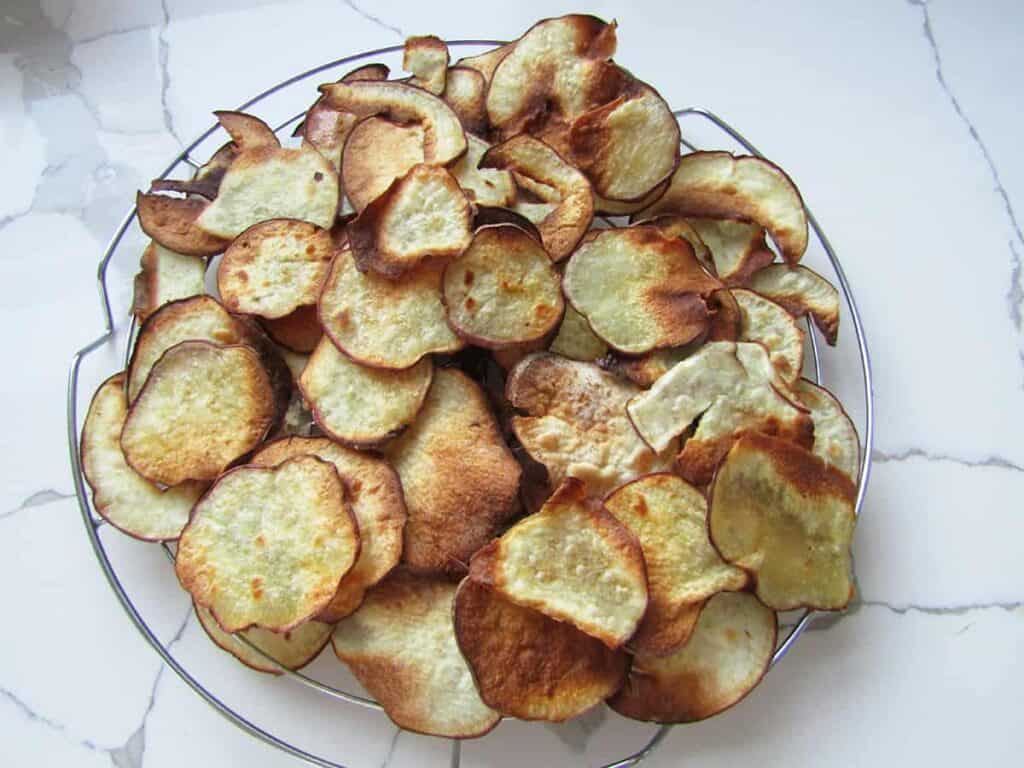 Vegan Mozzarella Sticks
These vegan mozzarella sticks are the ultimate comfort food. Who doesn't love breading and fried cheese?
We hope you loved our collection of vegan snacks!
You may also love