Veganuary Meal Plan Week Three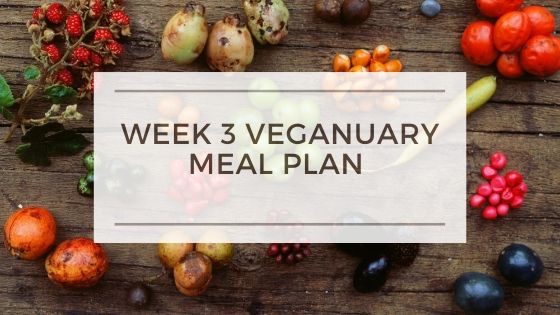 Welcome to three of your veganuary meal plan. You are more than halfway through the month of January plant based!
Make sure to join our Yum Vegan Facebook group page for extra support where we can easily answer any questions you may have. It is a closed, small group with the aim of being a supportive community.
We also have some amazing resources to help support you during this transition period. Check out this extensive resource, packed with tips on veganism.
Perhaps you like to be super organised and meal prep? Here is a great article to help with that.
You may recognise a small few meals from week one in this plan, with lots more variety to keep things interesting.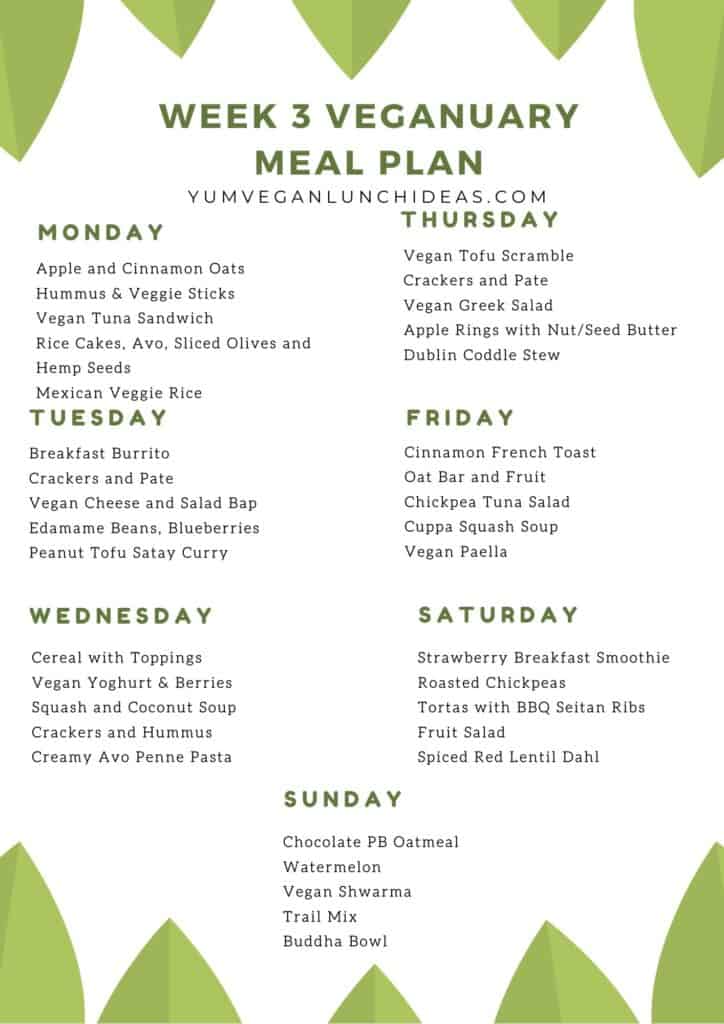 Day 15 – Veganuary Meal Plan
Breakfast
Apple and Cinnamon Oats
This is a deliciously comforting recipe – with the flavours of apple pie! Perfect for the start of the week.
What you will need:
Grate apple into oat mix, alongside cinnamon, Microwave on high for 2.5/3 minutes (based on 900W microwave) – if cooking on the hob, bring to boil then simmer. Cook oats for around 5 minutes, stirring continuously. Top with mixed seeds and maple syrup.
Snack
Hummus & Veggie Sticks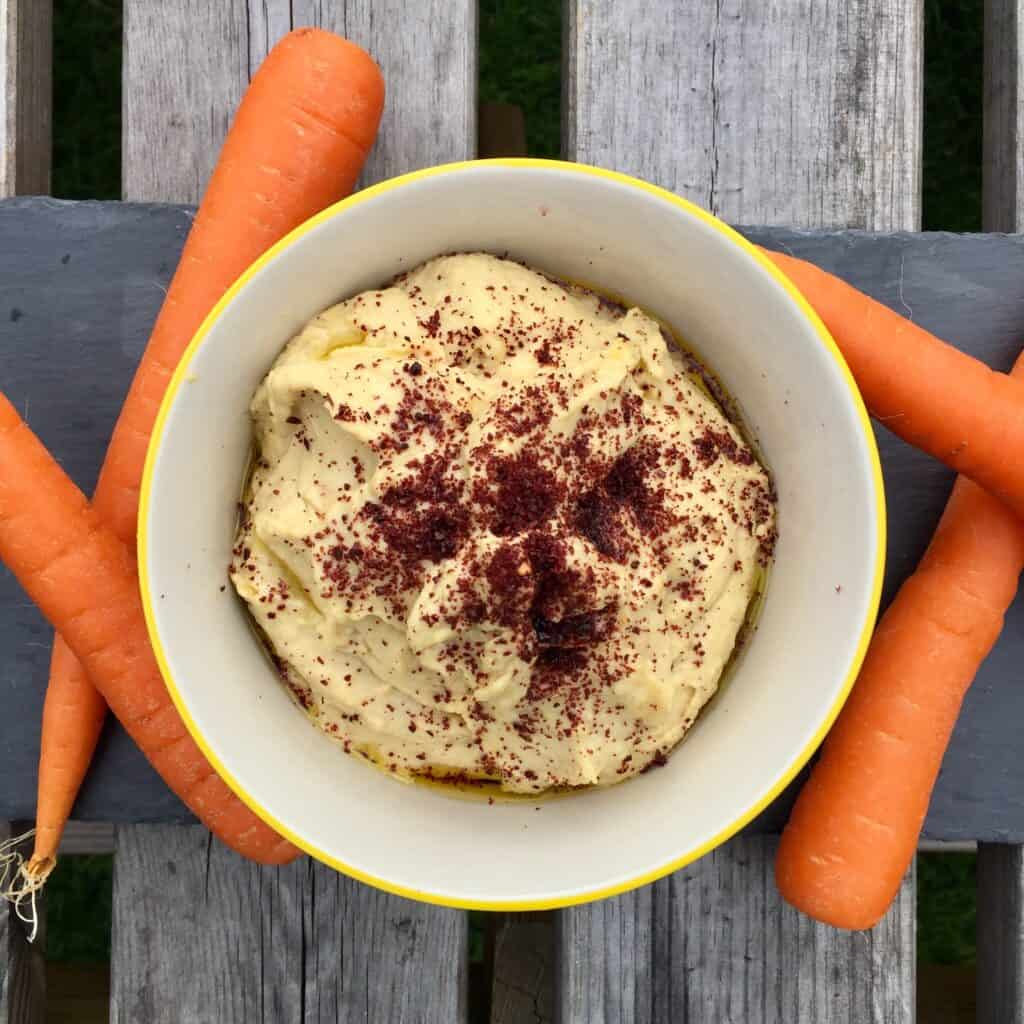 Lunch
Vegan Tuna Sandwich
This is an absolute classic and does not disappoint – hence why we have included it again since week one. The filing is super versatile for many other snacks or dishes, such as jacket potatoes, melts, pastas and salads.
Snack
Rice cakes with smashed avocado, sliced olives and Hemp Seeds
Dinner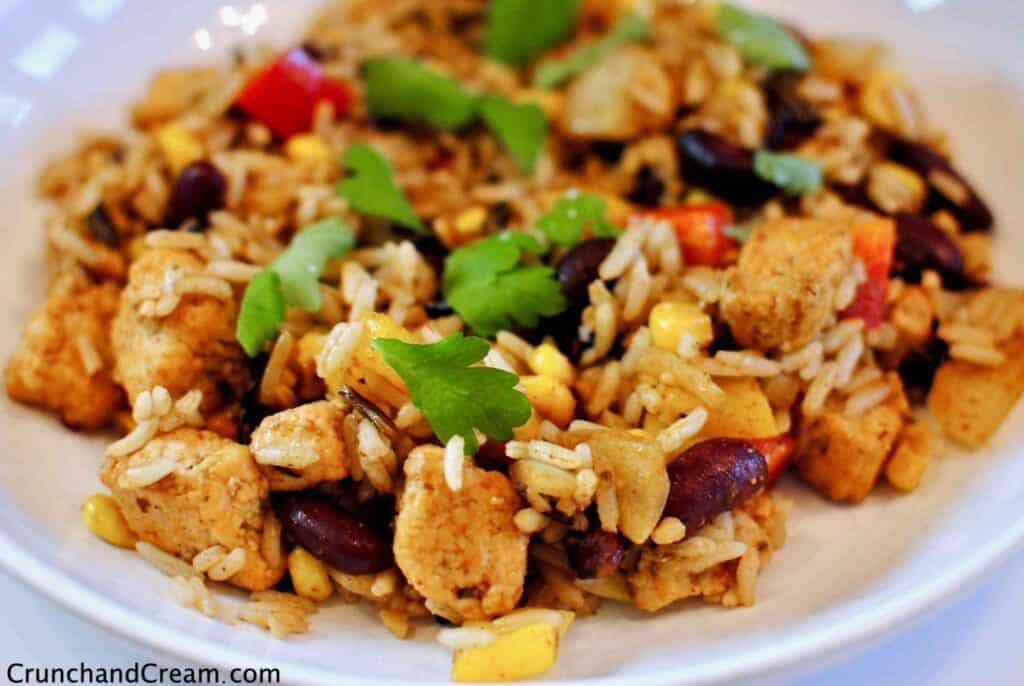 Day 16 – Veganuary Meal Plan
Breakfast
Quick Breakfast Burrito
Use the Scrambled Tofu to wrap up with some avocado, a handful of black beans and chopped tomato for a quick and easy vegan breakfast burrito – delicious! Season with salt, pepper and lime to taste.
What you will need:
Scrambled Tofu
Wrap of choice
Avocado
Black Beans
Tomato
Salt/Pepper
Squirt of lime (optional)
Snack
Perhaps you fancy a change from the usual hummus or guacamole, try out our delicious homemade vegan mushroom pate recipe.
There are some store bought vegan pates to be found in well stocked supermarkets or specialist stores. Tartex Pate is a brand available both in America and UK.
Alternatively there is a recipe below – but it will take a little preparation.
Lunch
Vegan Cheese and Salad Bap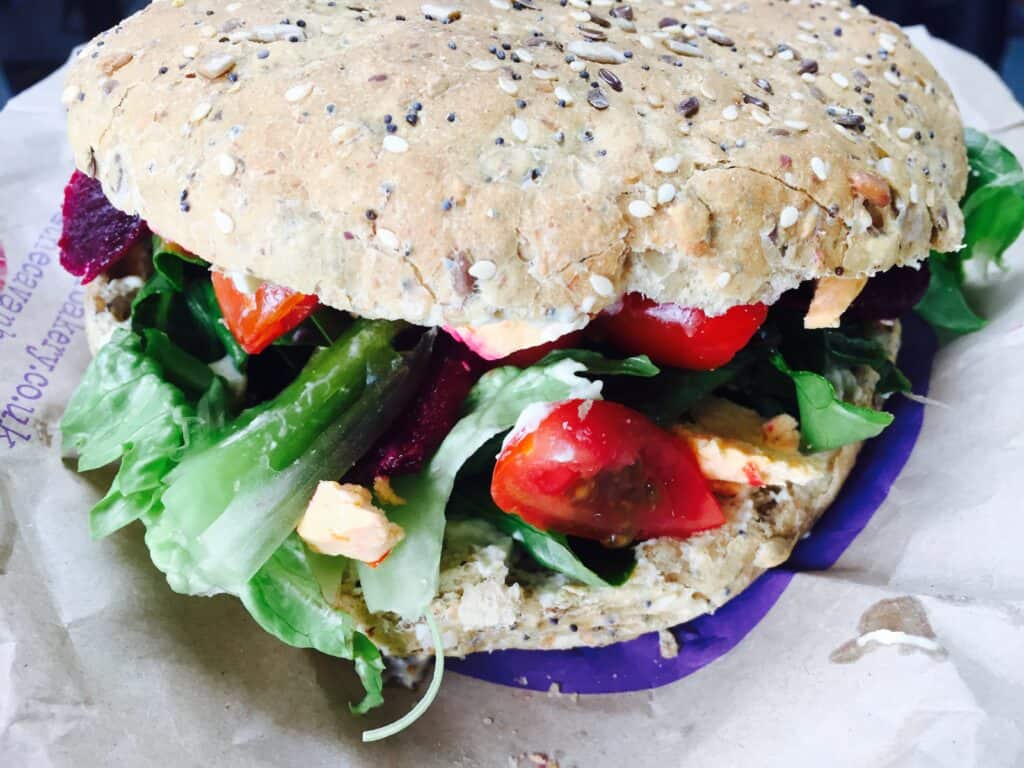 This seeded bap is packed with deliciousness, with creamy vegan cheddar and refreshing salad to compliment. It's such a simple sandwich but so good. Even better with a side of salted chips if you fancy.
What you will need:
Some brands of vegan cheese available in America includes Follow Your Heart, Daiya, Treeline Cheese, Dr. Cow, Miyokos Kitchen, Heidi Ho, Violife
, Vegan Chao Cheese, Parma! Vegan Parmesan
Some brands available in Britain includes Violife, Sheeze, Applewood, Follow Your Heart, Morrisons, KoKo, Daiya, Bella Cheese, Chicioni, New Roots, Nutcrafter, Tescos own brand, Morrisons own brand, Sainsburys own brand.
Snack
Edamame Beans and Blueberries
With iron packed edamame beans, the vitamin C from the blueberries make a great companion for optimum absorption.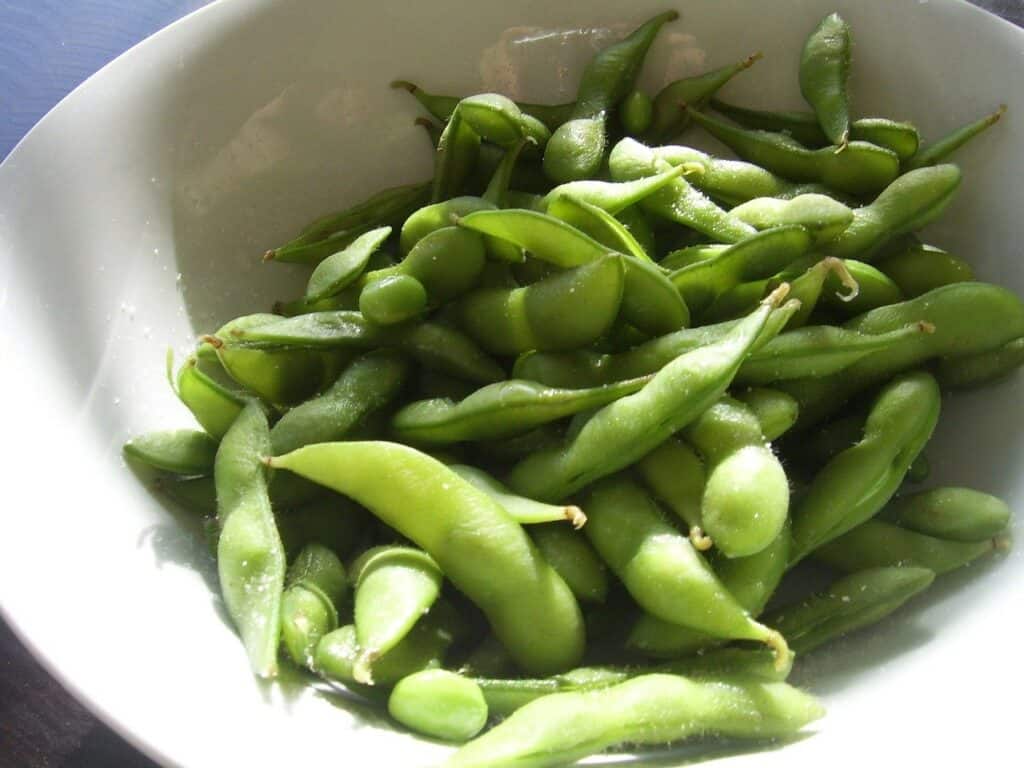 Dinner
An absolute delightful dinner which is packed with flavour. If peanuts are an issue, sub with either almond or cashew butter. If all nuts are not possible, sub with tahini and sprinkle with toasted sesame seeds instead!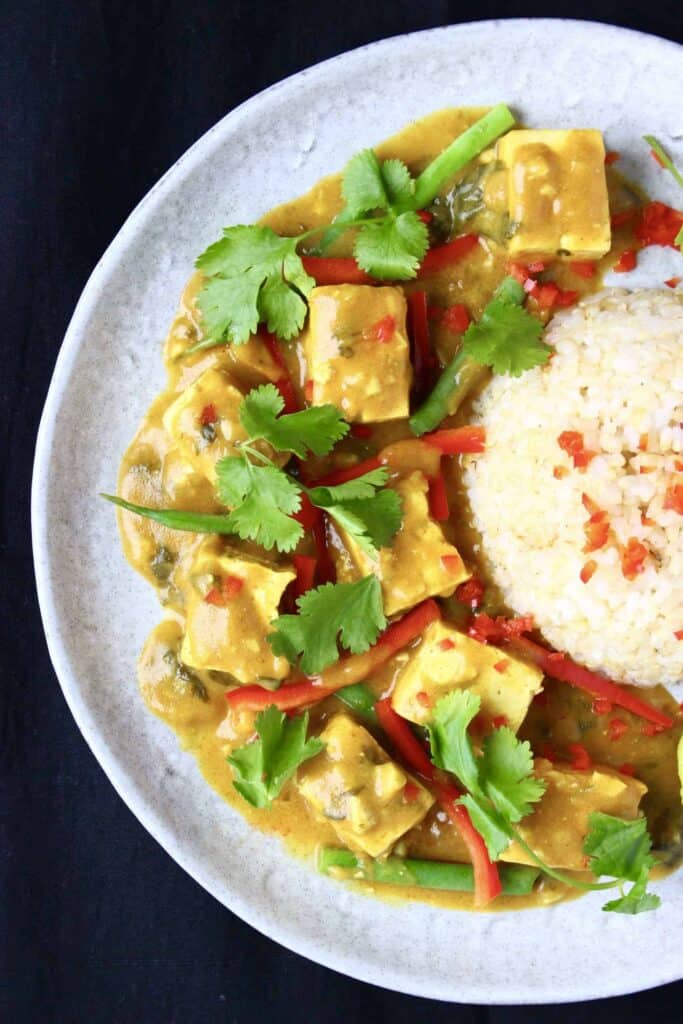 Day 17 – Veganuary Meal Plan
Breakfast
Cereal with milk and toppings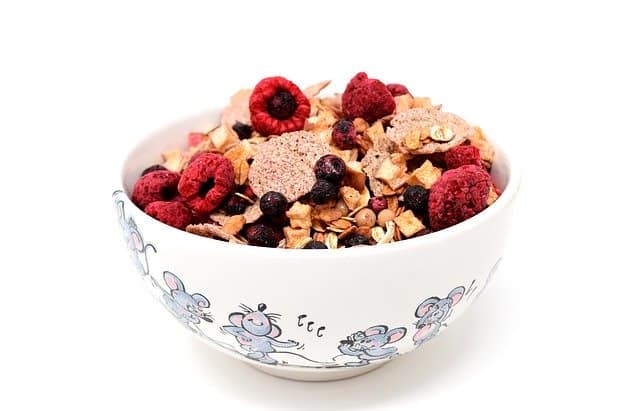 Why not grab an easy breakfast today of a vegan cereal and fresh, cold non-dairy milk? We love coconut or almond milk on our cereals!
You can easily get vegan, low sugar cereals in the supermarket. From various flakes and wheat based cereals, to rice pops and more. Just be sure to check the ingredients as different brands may vary. There are also many gluten free cereals on the market if this is a dietary need.
You can always add a vegan muesli or some fresh fruit, seeds and/or nuts to boost the nutritional profile. Many cereals are fortified additionally. Using fortified cereals and milks helps ensure you are meeting your daily nutritional requirements.
Snack
Non-dairy yoghurt with berries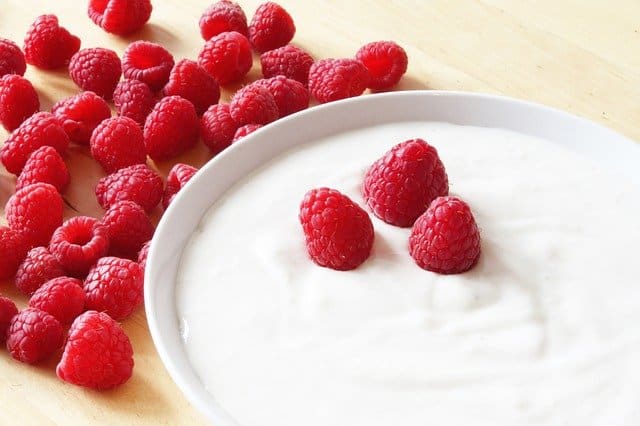 Lunch
Squash and Coconut Soup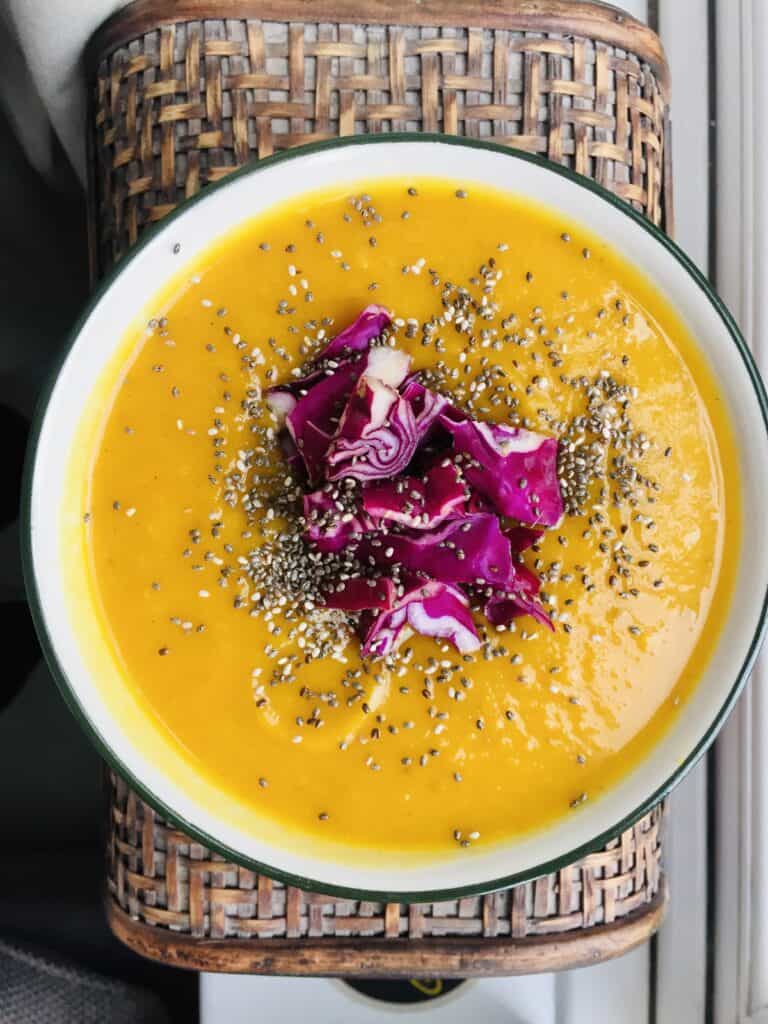 This is the perfect warming lunch with delicious flavours.
What you will need:
1 medium size butternut squash – chopped into cubes
2 medium size carrots – chopped
1 cup vegetable stock
1 can Coconut Milk
1 onion – chopped
1 tbsp oil
1 tsp tumeric
1 tsp ground coriander/cilantro
1 tbsp grated ginger
1 tbsp crushed garlic
Salt, pepper, chilli flakes to taste
Gently saute the chopped onion in the oil, in a large saucepan. Once softened, add the butternut squash, carrots, alongside the spices, ginger and garlic. Toss in the oil and cook for a couple of minutes.
Add the can of coconut milk and vegetable stock, cook for around twenty minutes, or until the vegetables are cooked through. Once cooked, allow to cool slightly before blending. Add some salt, pepper and chilli flakes to taste.
Top with your favourite toppings, whether its seeds, sauerkraut, chilli, fresh corriander/cilantro or a squirt of lime. This is equally delicious with some buttered bread.
Snack
Crackers and Hummus
Choosing crackers with seeds boosts the nutritional value of snacking! You can always experiment with different flavours of hummus with different toppings if you find yourself getting bored.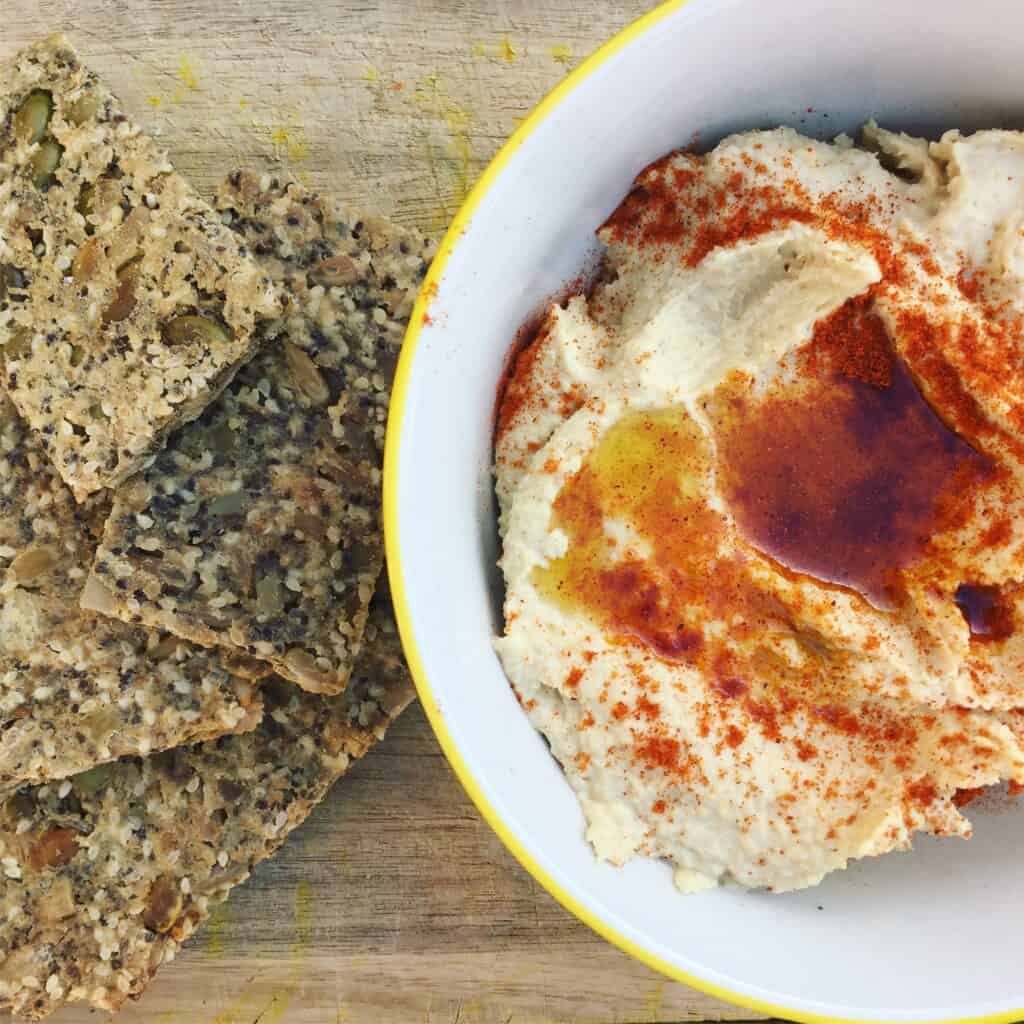 Dinner
Easy Creamy Avo Pasta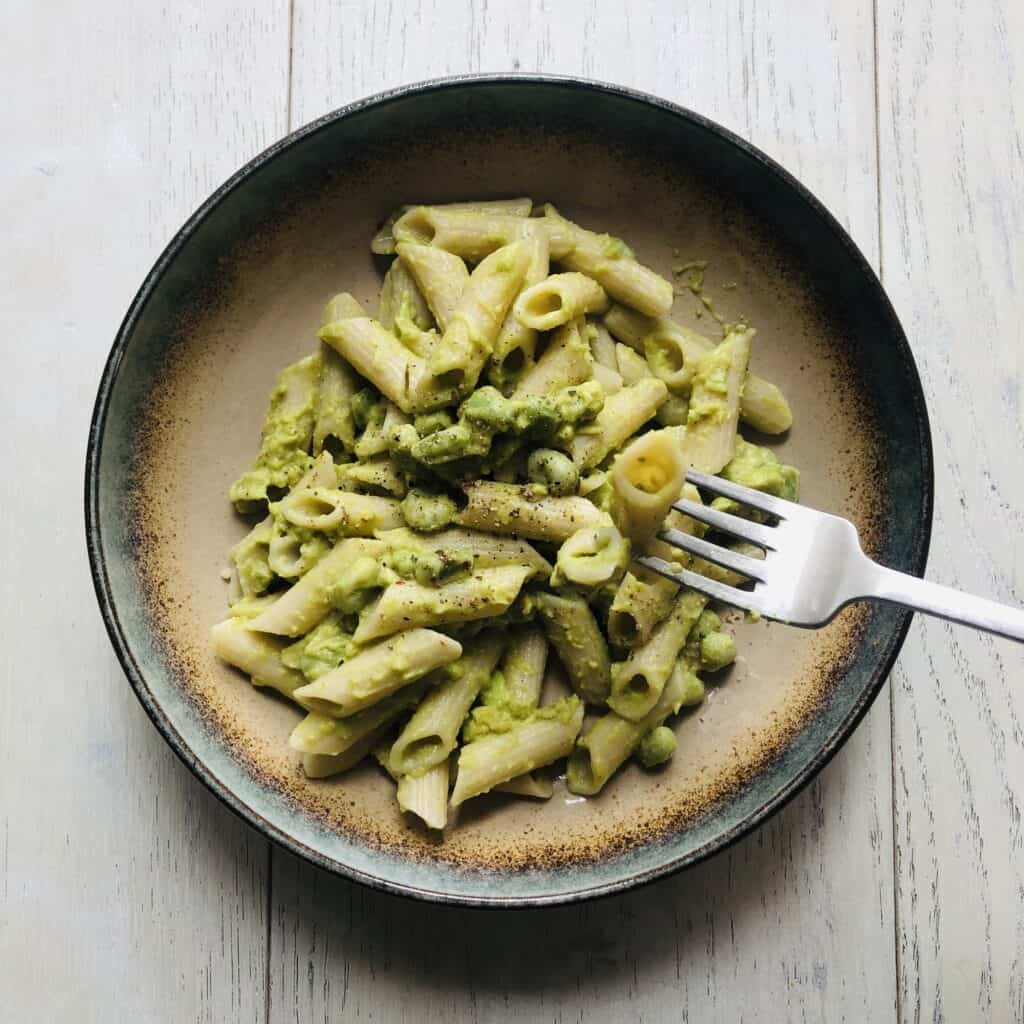 An easy dinner on the veganuary meal plan. This creamy avocado penne pasta is so easy to make and deliciously filling.
You will need:
1 cup penne pasta
1 medium avocado
1 tsp dijon mustard
1 tsp garlic salt
Squirt of lemon juice
1/2 cup of frozen peas or broad beans
Sprinkle of Nutritional Yeast (nooch)
Sprinkle of hemp seeds (optional)
Cook penne pasta as per instructions. Add the frozen peas or beans for the last two minutes of cooking. In a bowl, mash the avocado with dijon, garlic salt and lemon juice. Remove the pasta and stir through the creamy avocado.
Once served, add some nutritional yeast for a cheesy flavour (this maintains the nutrients by not heating). Top with some hemp seeds for added Omega 3.
Day 18 – Veganuary Meal Plan
Breakfast
Tofu Scramble
Snack
Crackers and Pate
Lunch
Vegan Greek Salad
A delicious tofu Greek salad recipe, perfect to add some colour and vibrant fresh foods in to this weeks plan,
Snack
Apple rings with nut or seed butter
TIP – Sub in Sunflower Seed Spread
if you can't eat nuts.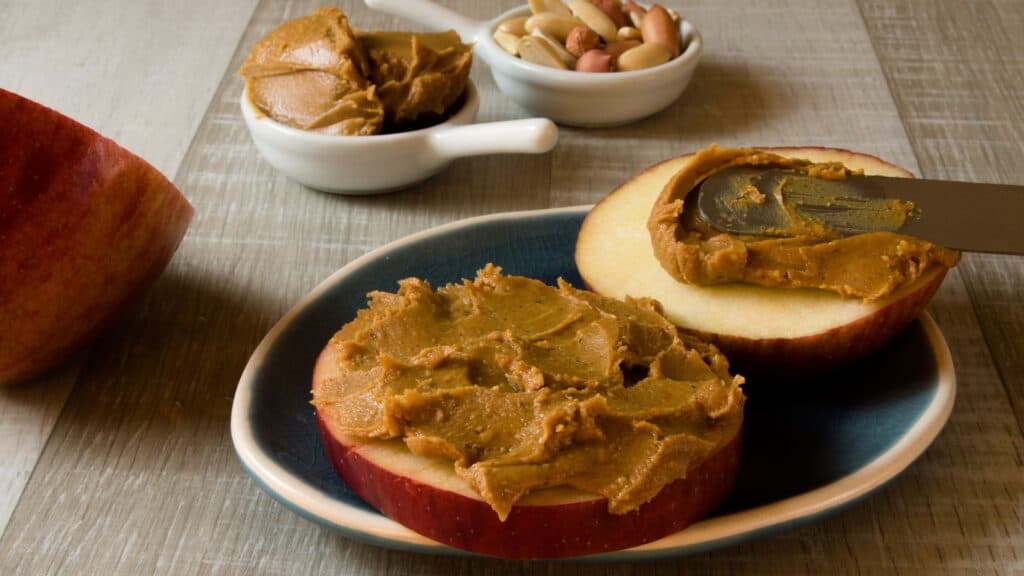 Dinner
Dublin Coddle Stew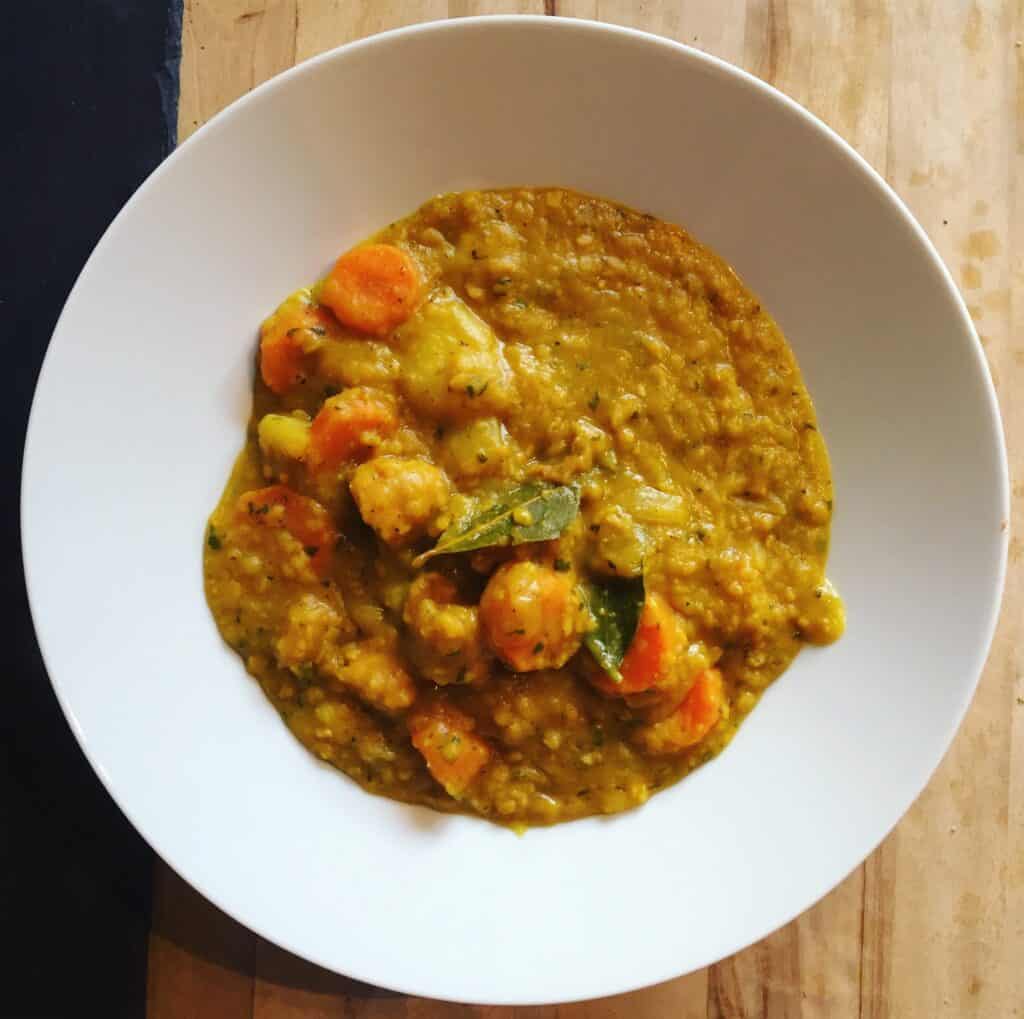 A delicious, warming and filling dish – perfect for the colder days.
What you will need:
1 onion, chopped
3 carrots, chopped
4 medium sized potatoes, quartered
1 bay leaf
2 cloves crushed garlic
1 tsp each of oregano and parsley
1 tsp turmeric
4 vegan sausages (such as Linda McCartney)
1/2 cup red split lentils
1 cup vegetable soup
3 cups veggie stock
Gently saute the onion for a couple of minutes. Add the chopped carrots and potatoes, add stock, herbs, lentils and sausages. Gently bring to boil then reduce heat and simmer gently until all is cooked through, approx. 40 mins later.
Stir occasionally to ensure the mix is not sticking to the pot. At the end, add the vegetable soup and gently bring to boil again then stop the heat. Serve and enjoy!
Day 19 – Veganuary Meal Plan
Vegan Cinnamon French Toast
With berries and coconut yoghurt and maple syrup.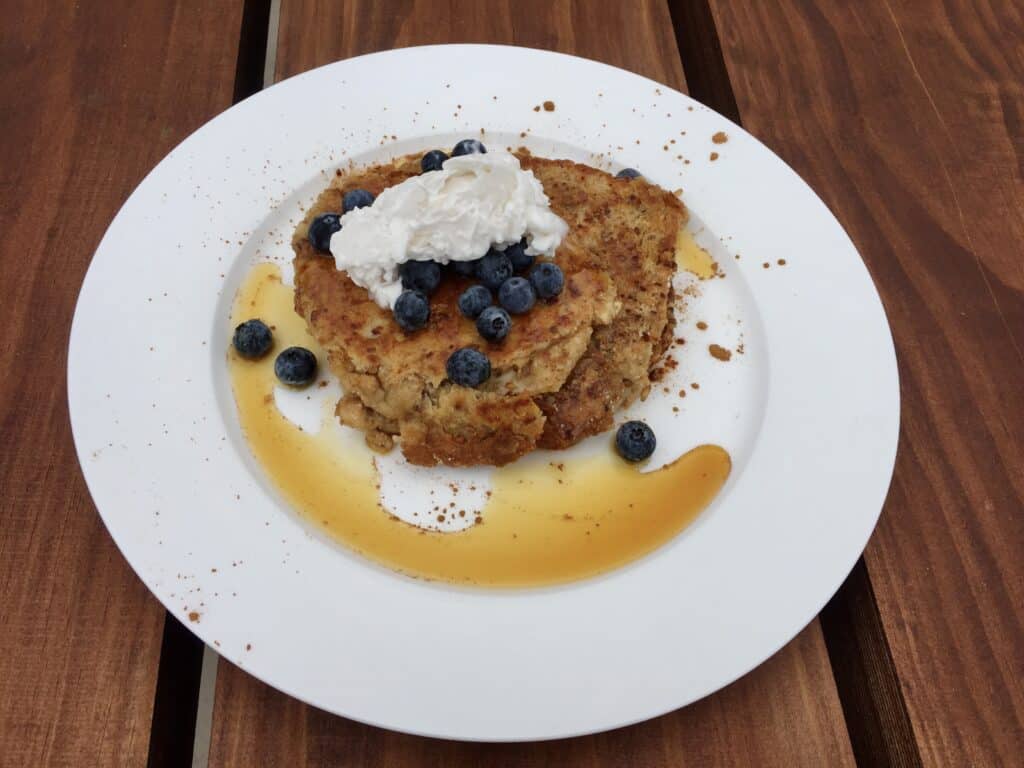 How to make the French toast:
For the batter:
1/3 cup non-dairy milk
1/2 tsp ground cinnamon
1/2 tsp vanilla essence
1 heaped tbsp all purpose flour
A little salt
Also needed:
In a shallow bowl, mix the batter ingredients together until smooth. Heat 1 tsp coconut oil in a pan. Dunk a slice of bread in the batter for a few seconds on each side. Then fry in the pan until golden brown on each side.
Serve topped with maple syrup, blueberries and coconut yoghurt – so good!
Snack
Fruit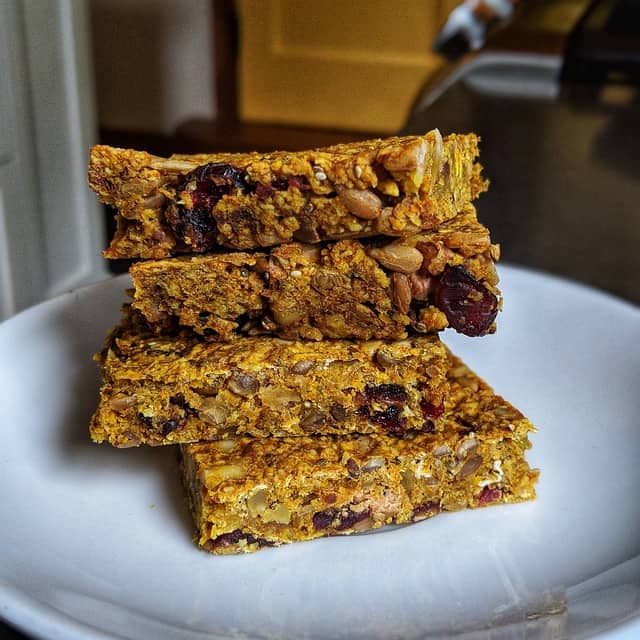 Lunch
Chickpea Tuna Salad
A great way to use up leftover portions from the chickpea tuna made earlier this week!
Snack
Cuppa Soup
Enjoy a cup of the delicious coconut and butternut squash soup made during the week.
Dinner
A quick, easy and budget friendly meal, packed with flavour.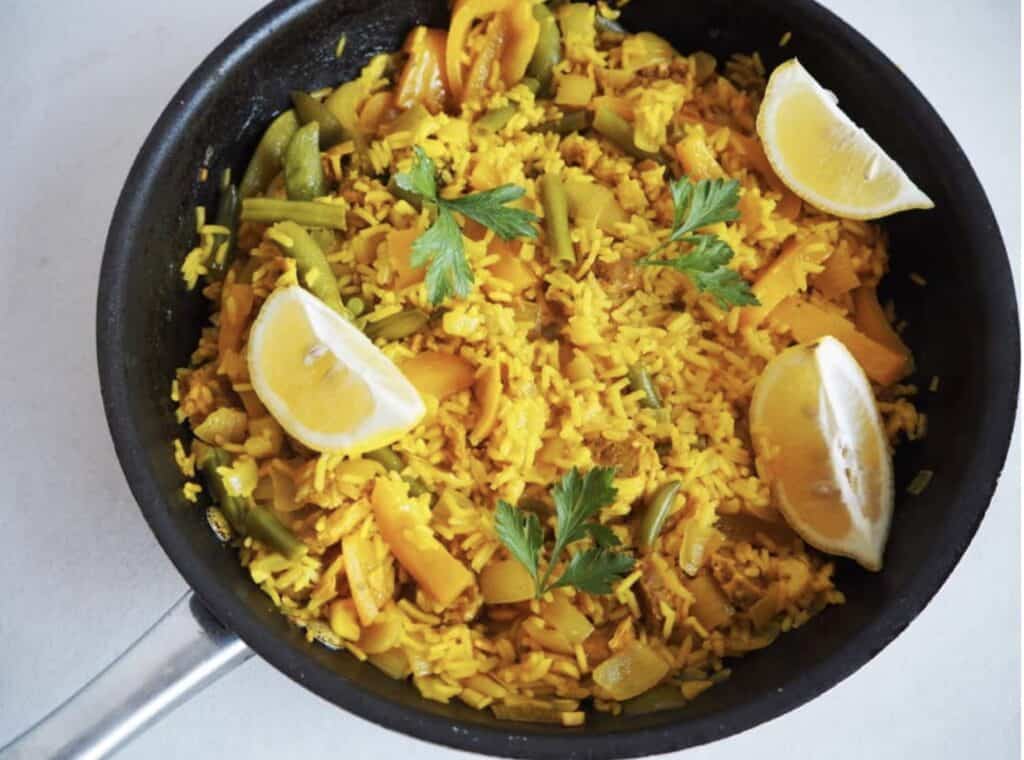 Day 20 – Veganuary Meal Plan
Breakfast
Breakfast Strawberry Smoothie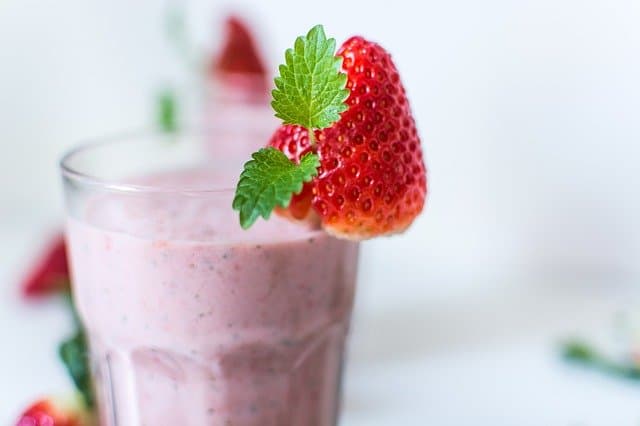 What you will need:
2 frozen bananas
1 cup strawberries
1 cup non-dairy milk such as coconut milk
1 tbsp seeds (e.g. flax seed, hemp seed, pumpkin seed)
Blend all ingredients until smooth. Add more liquid or banana depending on desired consistency.
Snack
Roasted chickpeas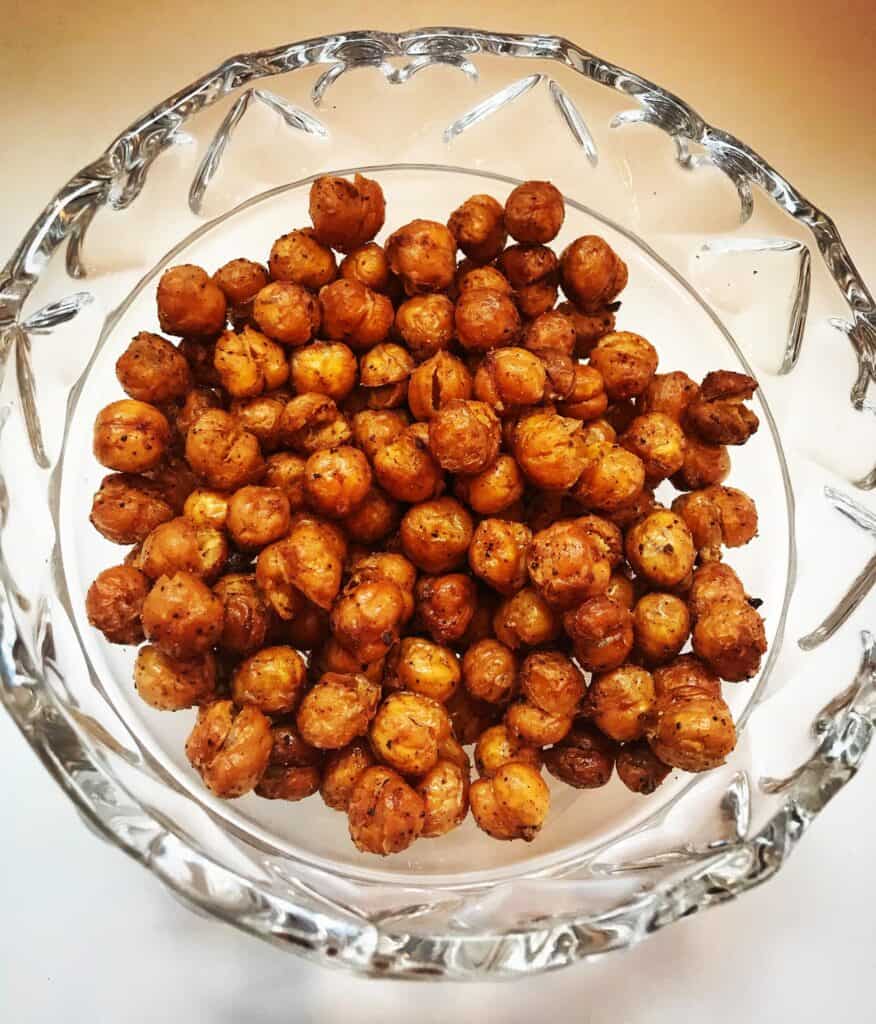 Lunch
Vegan Tortas with BBQ Seitan Ribs
This is the ultimate loaded lunch! So deliciously satisfying and tasty. Please not – if this is a take out lunch, you can assemble it having re-heated the ribs, adding the salsa last so it doesn't go soggy.
Snack
Fruit Salad
Chop up and mix together your favourite fruits! How about some berries, satsumas, grapes, kiwi and mango? A delightful mix!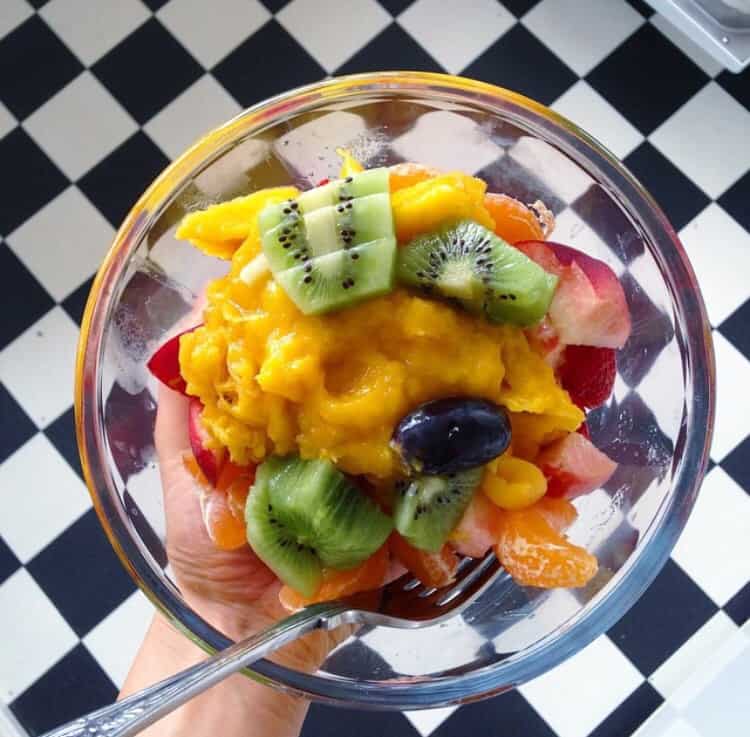 Dinner
You may remember this from week ones Veganuary meal plan. Perhaps you even saved some in the freezer? If not, it is a really simple and satisfying dish to make.
Enjoy with rice, quinoa or even loaded on a baked sweet potato. Did you know many people enjoy Dahl sandwiches as a snack?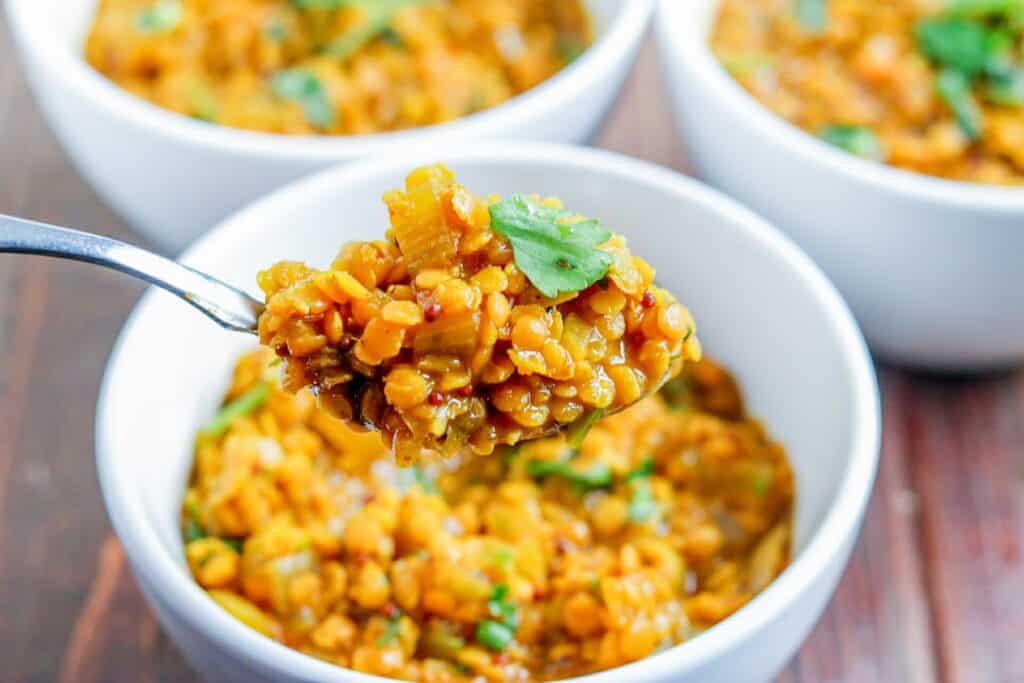 Day 21 – Veganuary Meal Plan
Breakfast
Chocolate Peanut Butter Oats
1/2 cup oats
220mls non-dairy milk
1 tsp peanut butter or 1 tsp tahini or 1 tsp sunflower butter
Handful of vegan chocolate chunks
Cook oats in microwave or on the stovetop. Add chocolate chunks while still hot to get a delicious, rich melted chocolate treat for breakfast! Stir through nut/seed butter or tahini depending on preference or dietary needs.
Snack
Watermelon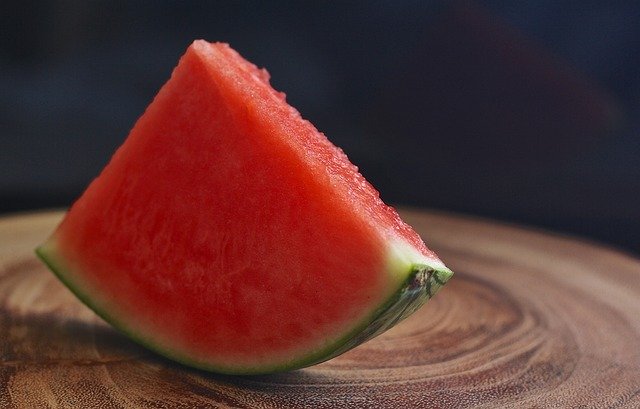 A nice light snack after a filling breakfast. TIP – a little quirt of lime and some chopped fresh mint makes watermelon sing!
Lunch
Vegan Shwarma
The flavours in this vegan shwarma as so good. The perfect weekend vegan sandwich.
Snack
Trail Mix
The combination of trail mix is absolutely endless! You can add what your preferred bits are – and especially if you need to omit nuts, there are still some great options for you. Pick out your favourite nibbles from the list below and make a batch to keep you grazing when you are feeling peckish.
Maybe you are ready to make a new batch of trail mix from week one? Mix up the combination or stick to your trusty favourite.
Using toasted nuts or seeds gives an extra depth of flavour!
You can buy pre-made trail mix from the store, however it can usually be with added sugars. Making your own can save money!
cashews
almonds
hazlenuts
coconut chips
sunflower seeds
pumpkin seeds
walnuts
raisins
dried banana chips
dried mango
dried berries or cherries
roasted chickpeas
dried peas/legumes
date pieces
chocolate chunks
various cereals
granola
pretzels
popcorn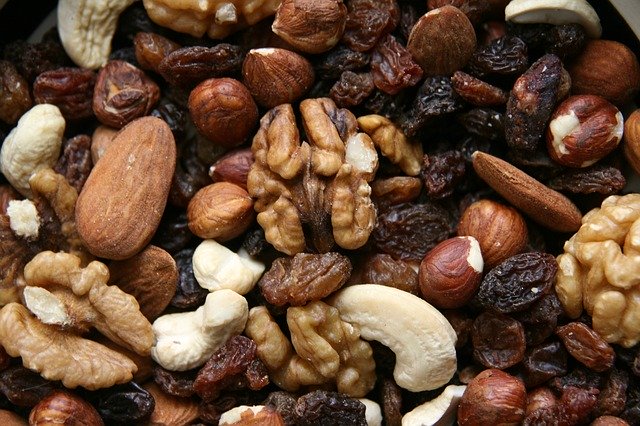 Dinner
Vegan Sunday Roast Buddha Bowl
What better than a delicious bowl of selected roast vegetables on a Sunday?
Lots of mainstream gravies are vegan! Just a quick scan of the ingredients will tell.
Some brands available in America includes Campbells Mushroom Gravy, Tofurky Vegan Savoury Gravy, Pacific Organic Gravy, Imagine Foods Organic Gravy.
Some vegan gravy brands available in the UK includes some of the Bisto (vegetable, onion, original), Free and Easy, MariGold, including some supermarket own brands.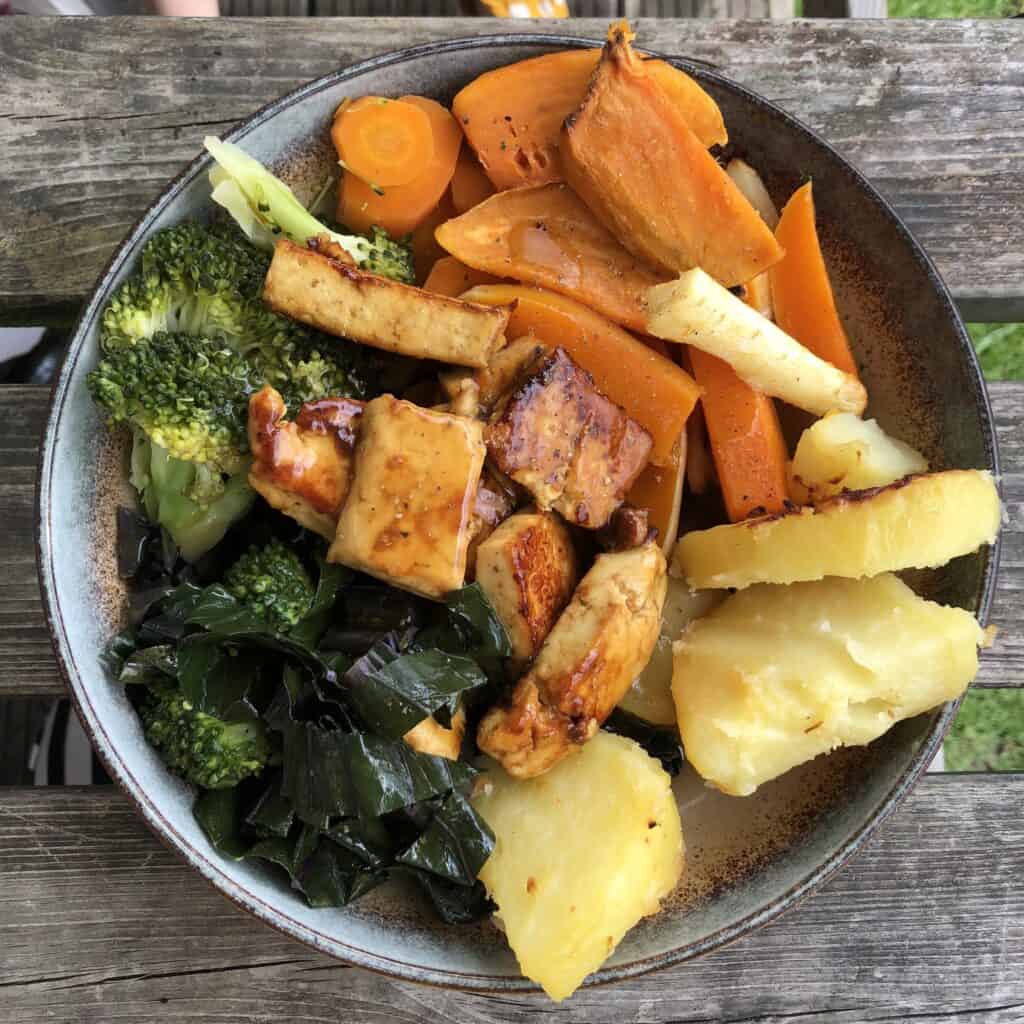 What you will need:
1 block of firm tofu (marinade ingredients below)
Potatoes
Carrots
Broccoli
Sweet Potato
Parsnips
Make marinade for tofu. Use 1/3 cup hot veggie stock, 1 tsp each of garlic and onion granules, 1 tsp paprika, 1 tsp mixed herbs, 1 tsp marmite. Mix into a paste. Chop tofu into rectangles and coat in paste to marinade.
Preheat oven to 180c/356f and prep vegetables. Parboil white potatoes in water with a 1 tsp baking soda for around 7 minutes. Drain then coat in vegan butter and oil, ready to roast. Pop in the oven for approx. 40 mins until cooked through.
Add the chopped carrots, sweet potato and parsnips to a tray and sprinkle with oil – roast for aprox, 30 mins. Add the broccoli for the last 12 minutes. Just before the vegetables are ready, heat a little oil in a pan and begin to pan fry tofu chunks.
If you are using gravy – make sure to prep this to drown the bowl of goodness in 🙂 Enjoy!
Order Veganuary Meals To Your Door
Whilst our meals in this Veganuary meal plan are quite simple, we understand some people just don't have the time to do anything. So with that in mind, we can reccomend Veestro. They are an incredible company that will deliver freshly made nutritious plant based meals to your door Come home to Delicious fully prepared, gourmet, plant-based meals delivered to your door. Order up some happiness today at Veestro.com
Vegan Grocery List
Another super helpful post to help you on your way is this Vegan Grocery List – featuring some vegan essentials for your pantry.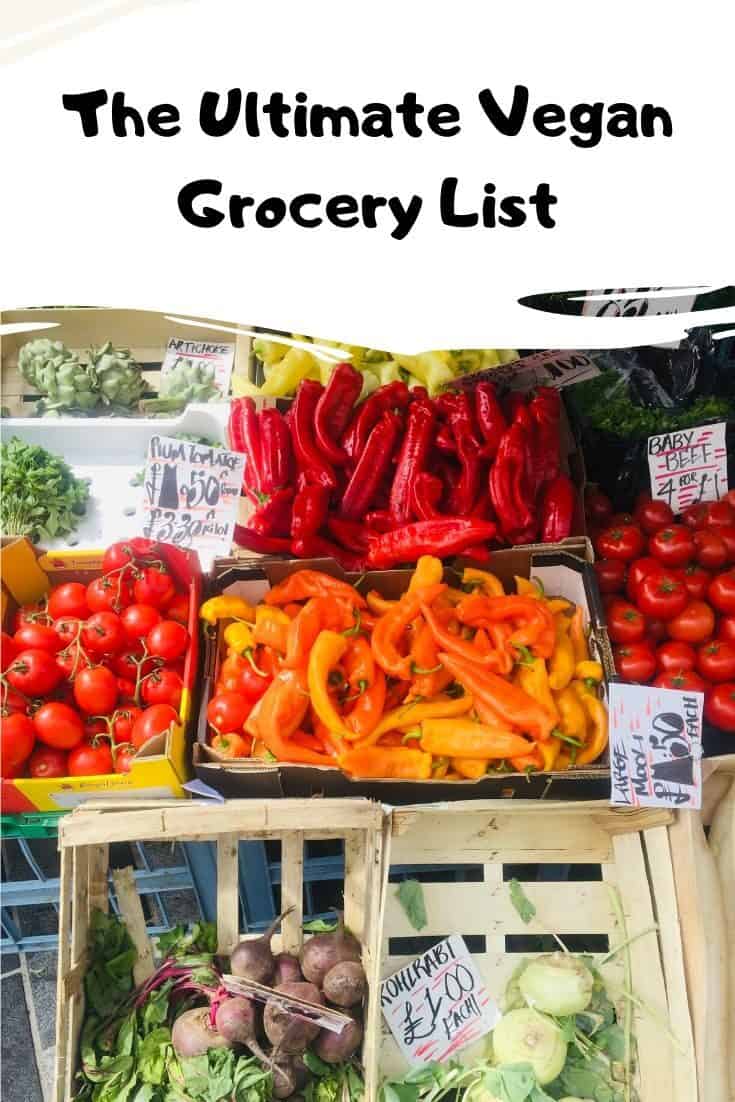 Disclaimer
This post contains affiliate links.
---
---