Easter is soon approaching and what a better time to start planning all of those delicious easter vegan recipes.
We have collated a bunch of amazing easter vegan recipes that would go down a treat with loved ones over the long weekend period.
Whether its a shared brunch, delicious salad, dip or a delicious vegan easter dinner you are searching for then, Yum has you covered.
Vegan Easter Brunch Ideas
Ok this is a game changer and feels like a somewhat special brunch! This would be amazing for a special Easter Sunday breakfast or brunch.
You could even step it up a notch and have a glass of bubbles to accompany it.
These vegan cheese and sweetcorn scones are a delicious savoury treat and the perfect snack for big and little people.
Maybe something to tuck into after an Easter egg hunt in the garden with little ones?
These vegan Belgian waffles are the perfect sweet sharing brunch. We had these on Christmas morning with my nieces and nephews and they were gobbled down.
They would equally make Easter morning feel special.
These are deliciously gooey with added goodness of sweet potato! Everyone loves waffles and the whole family can enjoy these too on Easter morning.
This is an awesome sharing brunch idea that the whole family would be sure to love. It has all the delicious flavours to make Easter morning a memorable one.
Perhaps you would prefer something savoury on Easter morning with all the chocolate piling up!
This is an awesome vegan club sandwich recipe that will keep you going back for more. The vegan bacon is so good!
The classic Israeli street food – this is an awesome brunch idea for easter morning.
Another savoury treat to help balance out the impending chocolate goods!
Another savoury delight with another type of vegan bacon. So easy to batch make the fillings if you have some hungry mouths to feed on Easter morning.
Vegan Easter Sides
We have lots of delicious dips and condiments that go perfectly in sharing platters or with chips.
Simply chop up some fresh crunchy veg, like carrot, cucumber, celery and pepper batons and have a range of great tasting dips to accompany them.
They also work great with a variety of chips too.
This babaganoush recipe is deliciously creamy and super tasty! This goes amazing with al the crunchy veggies and some freshly heated pitta breads. Divine!
This vegan garlic aioli recipe is absolutely divine as a dipping sauce for chips and crunchy veggie sticks like carrots and celery.
Green Split Pea Hummus
This delicious green split pea hummus is the perfect dip to make from pantry goods.
It is creamy and goes so well with crunchy veggies or crackers.
Vegan Ranch Dip
This vegan ranch dip is another great addition to your chips and crunchy veg – with just a few simple ingredients, it is a must try.
I love scooping heaps of this dip up with tortilla chips.
These are an awesome twist on the non-vegan classic. Made with creamy small potatoes and our favourite kala namak to give the sulphuric taste.
Vegan Easter Salad Ideas
This vegan Santa Fe salad is bursting with flavours and colours.
It is the perfect salad, with layers of tastes for a bright Easter lunch.
This vibrant beetroot coleslaw is the perfect accompaniment to most meals! It is bright with earthy flavours.
This vegan Cobb salad could be an easter meal on its own with all the beautiful additions.
It has yummy vegan BBQ chicken and refreshing, crunchy salad to boot. This could easily be shared as a buffet salad also.
The vegan greek salad recipe is totally refreshing and a must try.
With crunchy red onions, tasty tofu and delicious olives – another great addition to your easter recipe list!
This vegan taco salad is the ultimate show stopped! It is super delicious and always a winner with guests.
A colourful plant-based salad with crunchy raw fennel and courgette ribbons tossed together with sweet zippy citrus flavours. A perfect side-dish for Easter!
Vegan Easter Lunches/Dinners
This vegan lentil and mushroom bake is a winner for shared dinners. It is rich, filling and comforting with plenty to go around.
The sweet potato mash is creamy and the mushroom and lentil filling is superb.
This easy creamy vegan pesto pasta is low in fat and completely oil free!
By using white bean pesto and vegetables along with a whole grain pasta, this dish is very high in fiber and nutrients.
An easy and comforting dinner that's perfect for meal prep and can also be eaten cold!
A tasty and super quick meal to make. Asparagus is in season now, so make the most of it for a yummy vegan lunch.
Lentil soup is a classic dish for Easter week and the weeks before as a way to preserve Lent season traditions. This is a very easy & delicious to make soup with few ingredients.
Vegan Easter Desserts
This vegan strawberry cake is insanely good. It is super soft and loaded with a delicious strawberry buttercream filling.
Rich, fluffy and vibrant!
This wholesome and easy treat is a healthy snack or dessert, featuring whole grain flour, applesauce, flax seeds and carrots along with warming spices and only a small amount of sweetener.
The easy creamy cashew frosting makes it irresistible to young and old alike!
These are an almost decadent, chocolatey treat, also using pantry staples.
They are a must try and could totally be shaped into mini Easter eggs!
This homemade vegan ice cream is the ultimate crowd pleaser. Bursting with flavours and totally fresh. Perfect for a spring time dessert.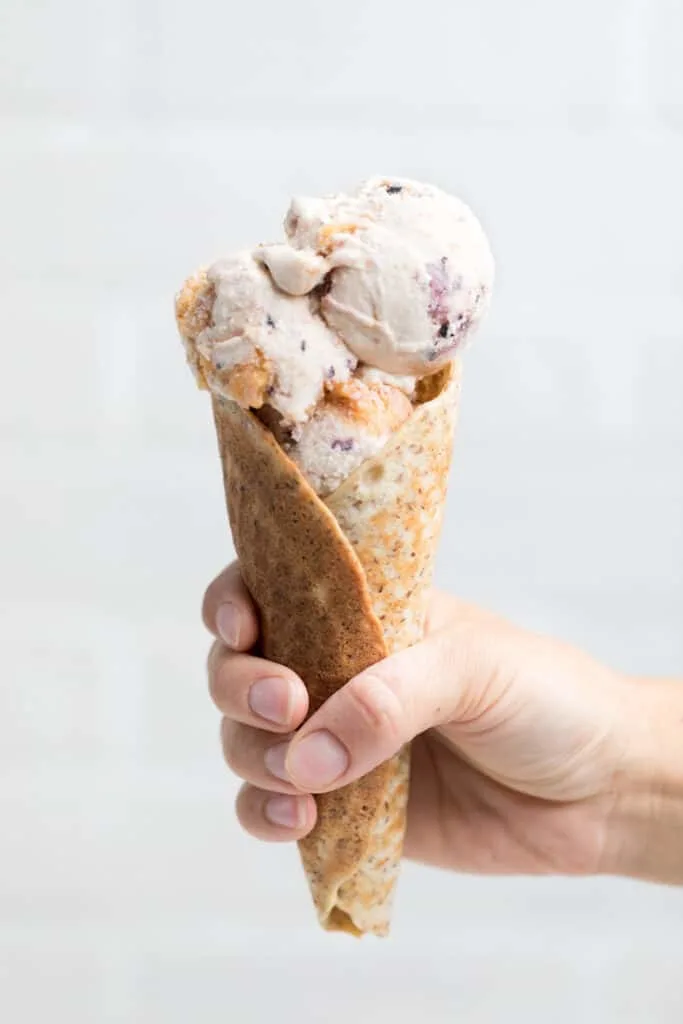 You may also love: