All of three of us that run Yum Vegan Blog are parents. Between us we have four kids and one on the way.
I would love to say I really enjoy having my kids in the kitchen but I don't always enjoy it that much. My kids often argue and I am not very good with mess. I so wish I could be one of those chilled mums!
Despite it not being my favourite thing to do, the kids absolutely love and enjoy getting involved. Across the world, so many parents are faced with lockdown at the moment and we are all looking for things to keep our little ones entertained at home.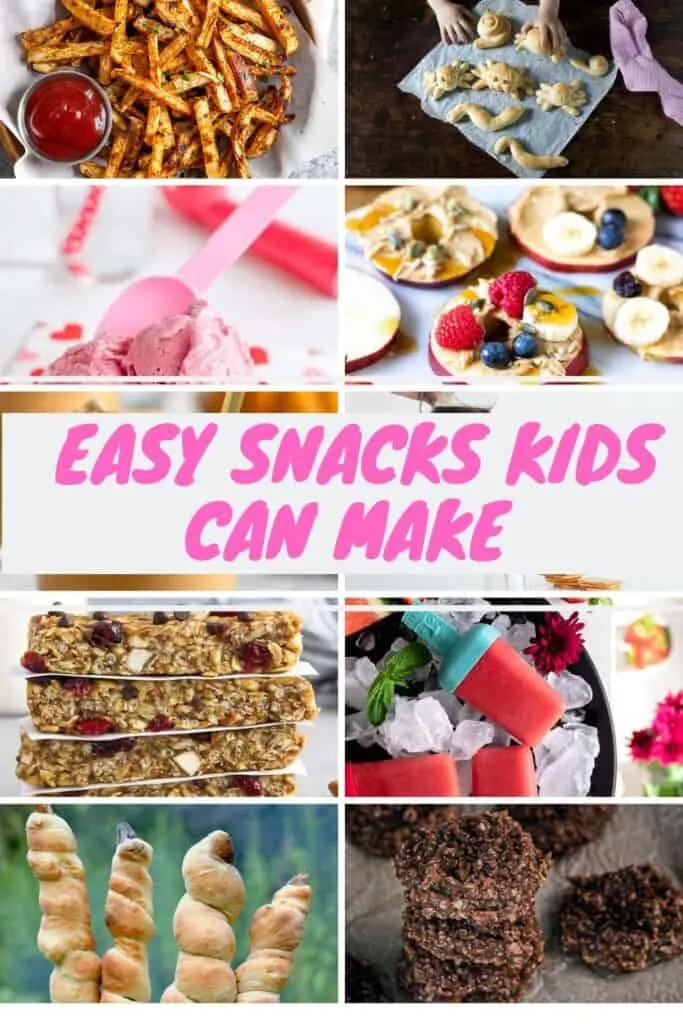 Oh and when you have them at home asking fore snacks every 5 minutes, it's enough to drive anyone insane, right? Thats' why we've focused on snack foods they can help you prepare.
I love as mess-free as possible, relatively healthy vegan recipes for kids to get involved, this keeps us all happy! With a little help from our blogging friends we came up with this list!
And just in case you haven't stumbled upon us before, we specialise in brunch, BBQ's, sandwiches and salads, make sure to check them out!
Best Vegan Recipes For Kids
Homemade Fruit Popsicles
Try these really delicious (not to mention healthy) watermelon and strawberry popsicles. You don't need much to make these beauties and the kids will absolutely love them!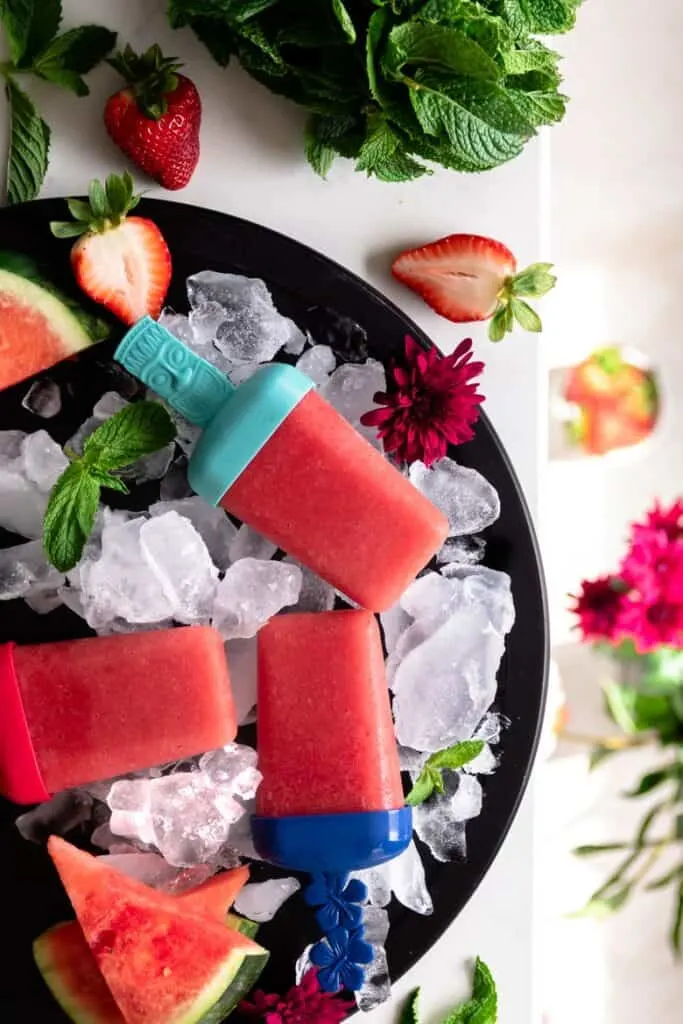 Sweet Potato Muffin
These sweet potato vegan muffins are crazy moist and studded with chocolate chips for a delicious snack for the kids.
They are very easy to whip together and only use standard pantry ingredients so you don't need to hunt for any special ingredients.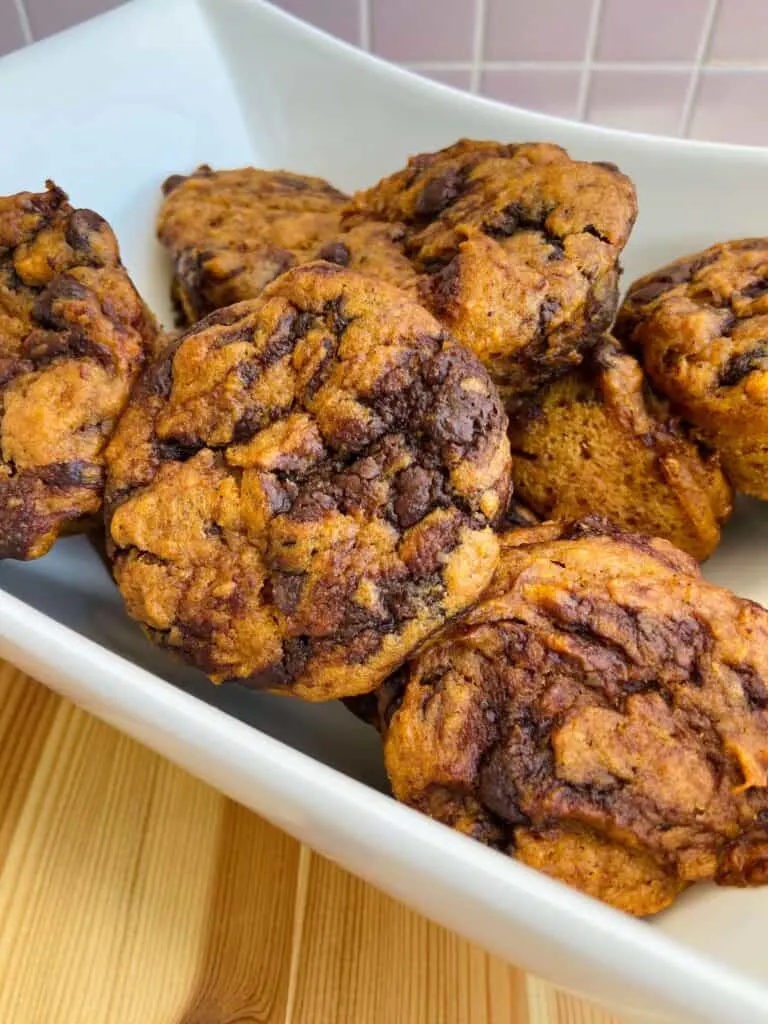 You can customize to your taste with any fun toppings or add ins you may like. You may want to make a double batch since these will get gobbled up.
Even if they don't they freeze beautifully, making vegan sweet potato muffins an awesome option for meal prepping!
Chocolate Oatmeal Cookies
Probably one of the easiest, healthiest and most delicious Chocolate Oatmeal Cookies you'll ever make.
Rolled oats, ripe bananas, dates, cacao and cinnamon come together to create an incredibly soft, unbelievably chewy, and absolutely wholesome cookie recipe. Just blend, spoon, bake and enjoy!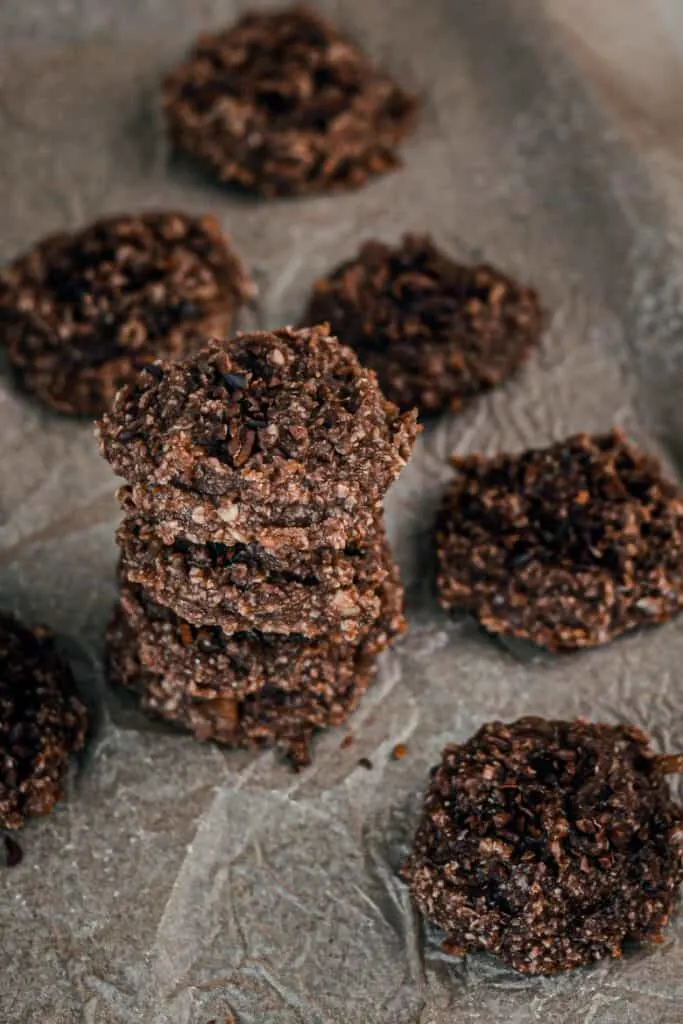 Campfire Breadsticks
Wether you are going to be in the great outdoors or have a fire pit in the back garden, we absolutely love this campfire breadstick idea.
Have fun making your own bread on a stick. Fresh, fluffy bread baked over the campfire is a rewarding activity for all the family.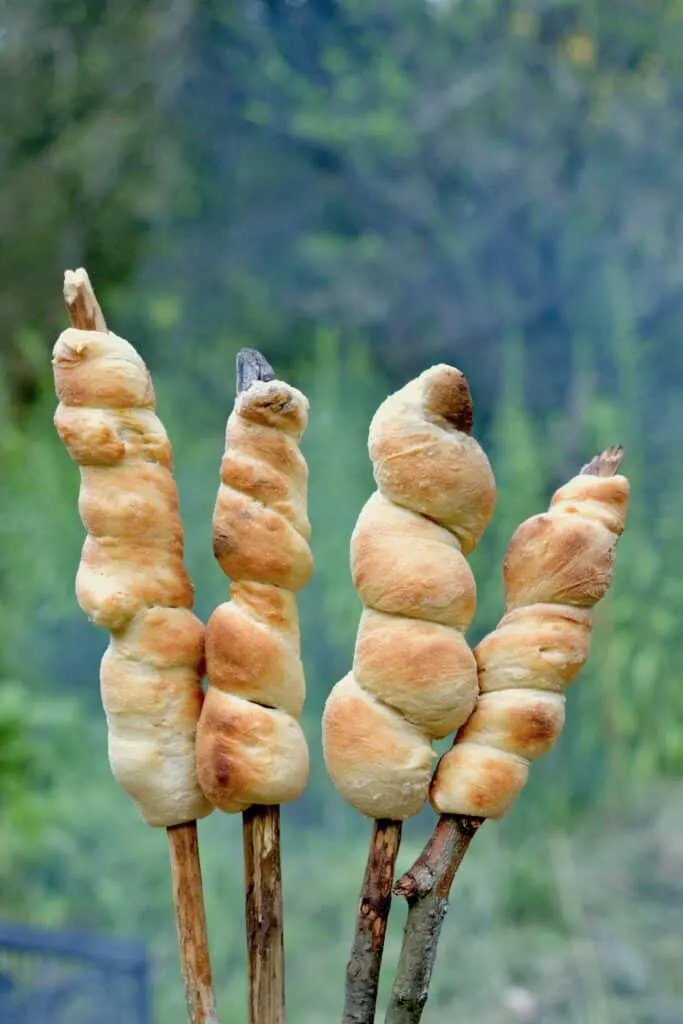 Energy Balls
These healthy no-bake Key Lime Pie Energy Bites are the perfect tropical treat and so easy even the kiddos can help!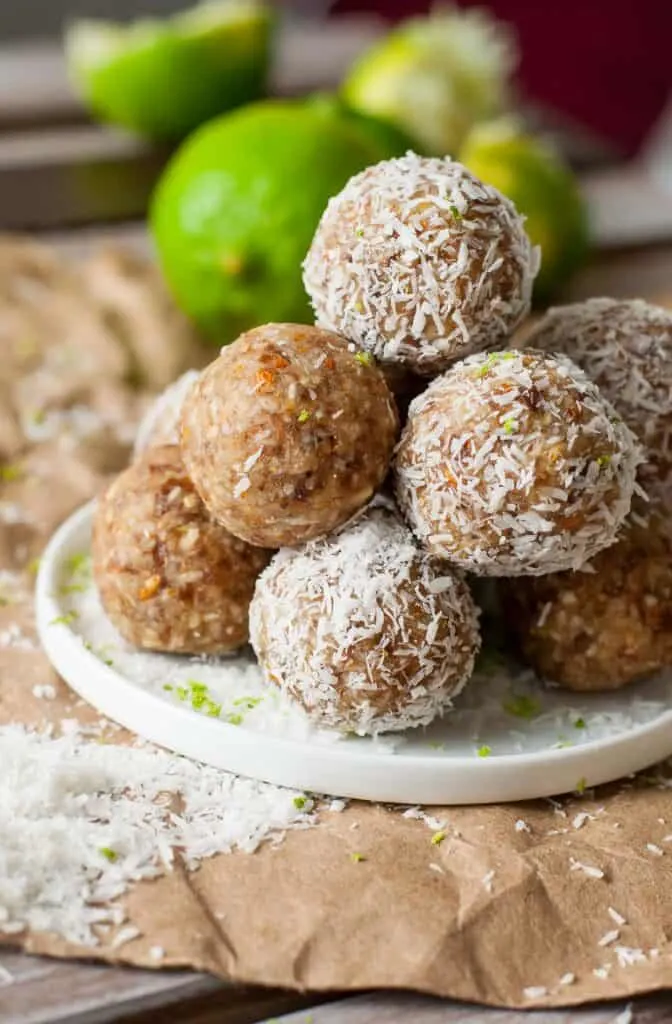 Strawberry Ice-Cream
All kids love ice-cream right? This recipe is super healthy so I really have no issues with them eating this delicousness! It's so easy to make 3 minute 3 ingredient vegan strawberry ice cream with strawberries, cashews and dates, no sugar at all!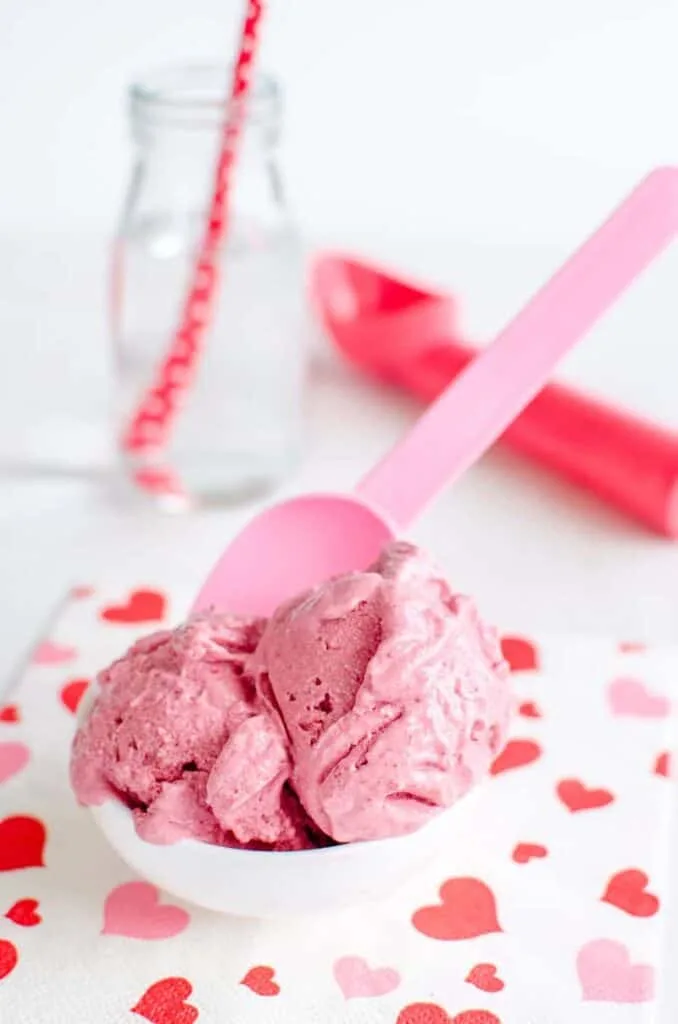 Mini Apple Pizzas
Do your kids love apples and all things peanut butter? I love this idea of making mini apple pizzas. You can provide them with the toppings and they can decorate their own snack!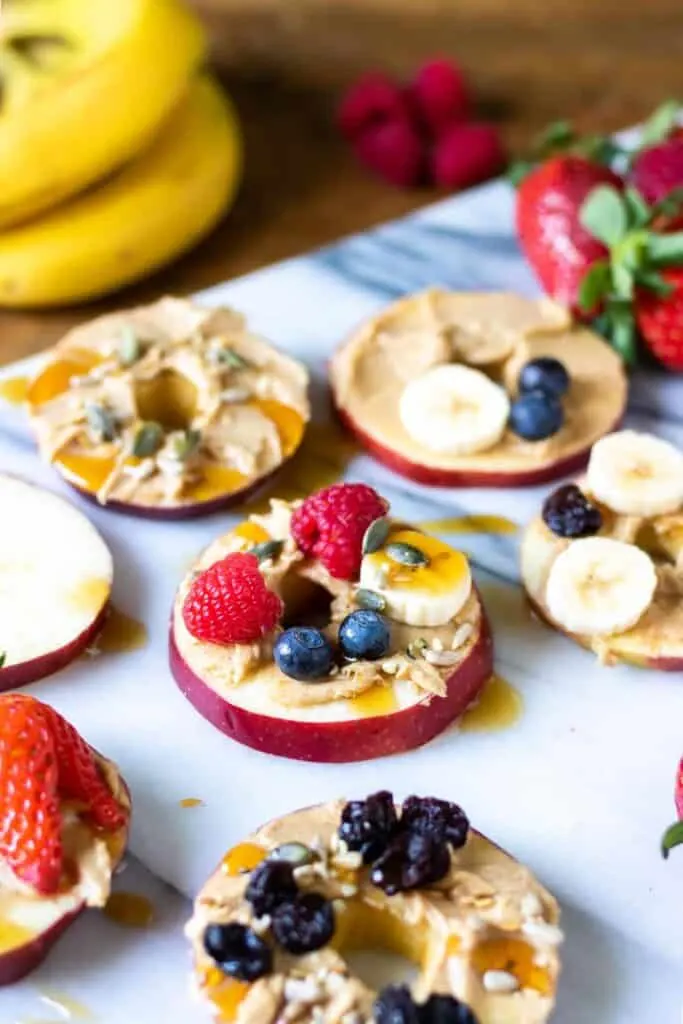 Granola Bars
The perfect snack – these Vegan Granola Bars are hearty, healthy and completely satisfying. They are easy to make, require simple ingredients, and you don't even have to bake them!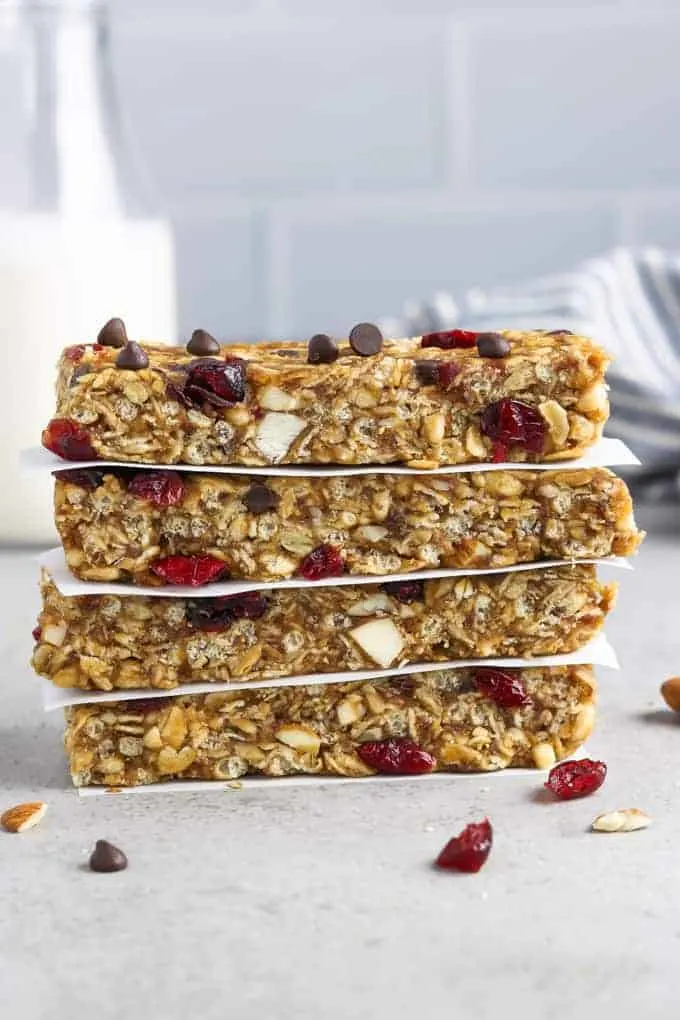 Pumpkin Pie Shake
This Pumpkin Pie Milkshake only has 6 ingredients and satisfies your craving for pumpkin pie, without all the baking! Kids will absolutely love this one!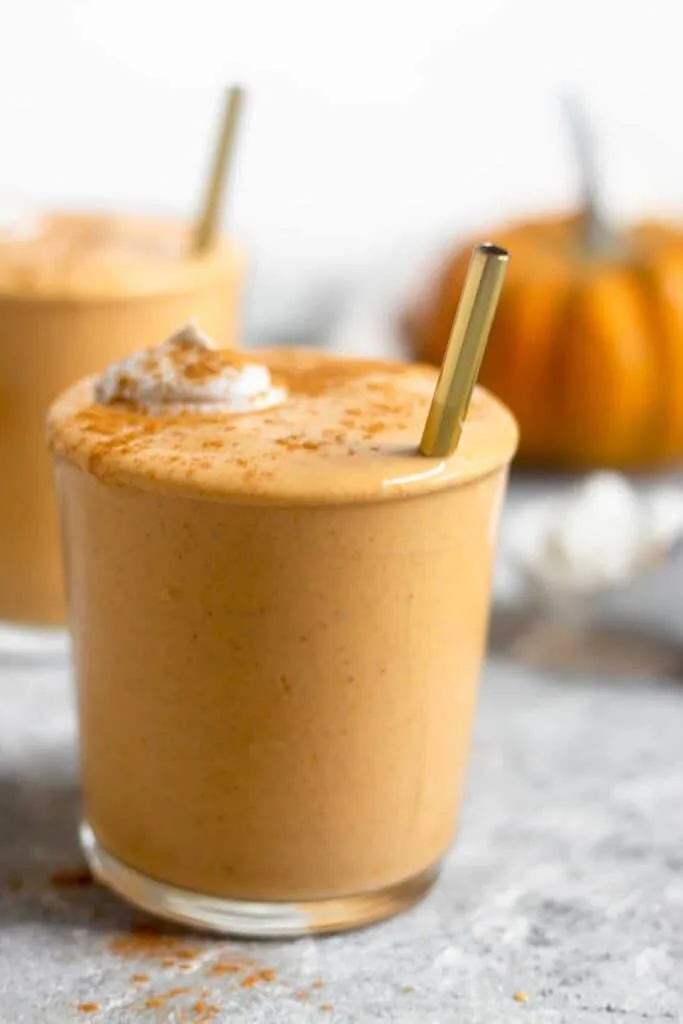 Made with coconut milk ice cream, pumpkin puree, coconut milk, and spices, it comes together in 5 minutes and tastes just like pumpkin pie! Vegan and dairy free!
Plantain Chips
Easy paleo homemade plantain chips! All you need is plantains, oil, and salt to make crispy, baked and not fried, better than store bought, plantain chips.
Perfect for dipping, snacking, or even meal prep with the kids. Paleo, vegan, and gluten free. My kids loved these as a snack when we were in Central America.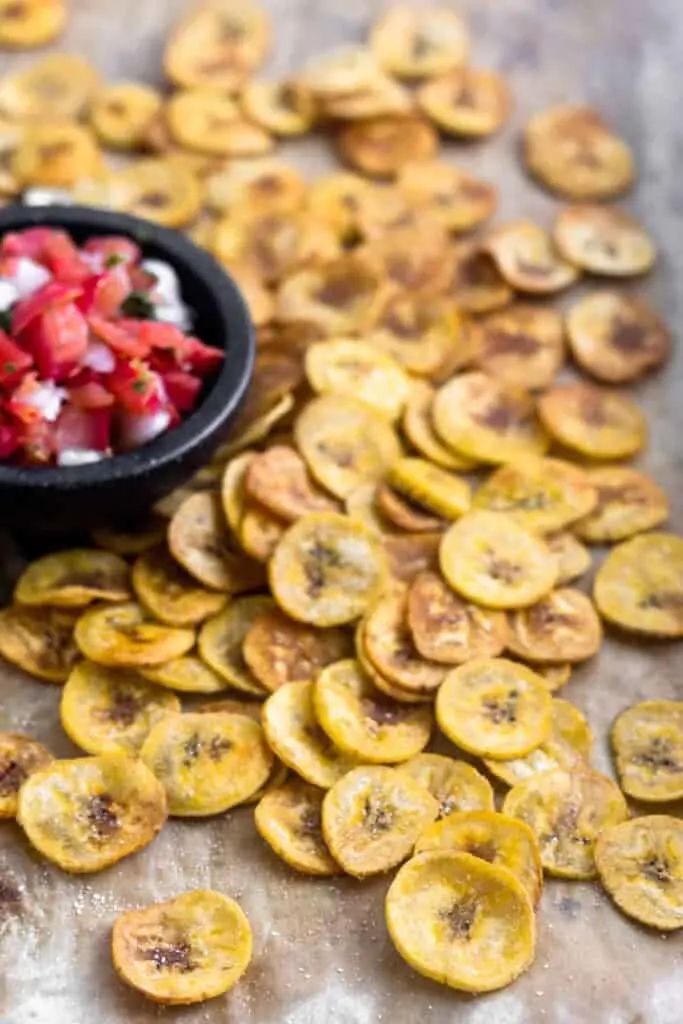 Turnip Fries
My kids love French fries and I feel this turnip alternative would be a good vegetable instead of potatoes.
Easy turnip fries make a healthy and low carb alternative to your typical potato French fries. Seasoned with garlic, cumin, and paprika and made in the oven or air fryer for a healthy French fry. Naturally gluten free, vegan, paleo, and Whole30.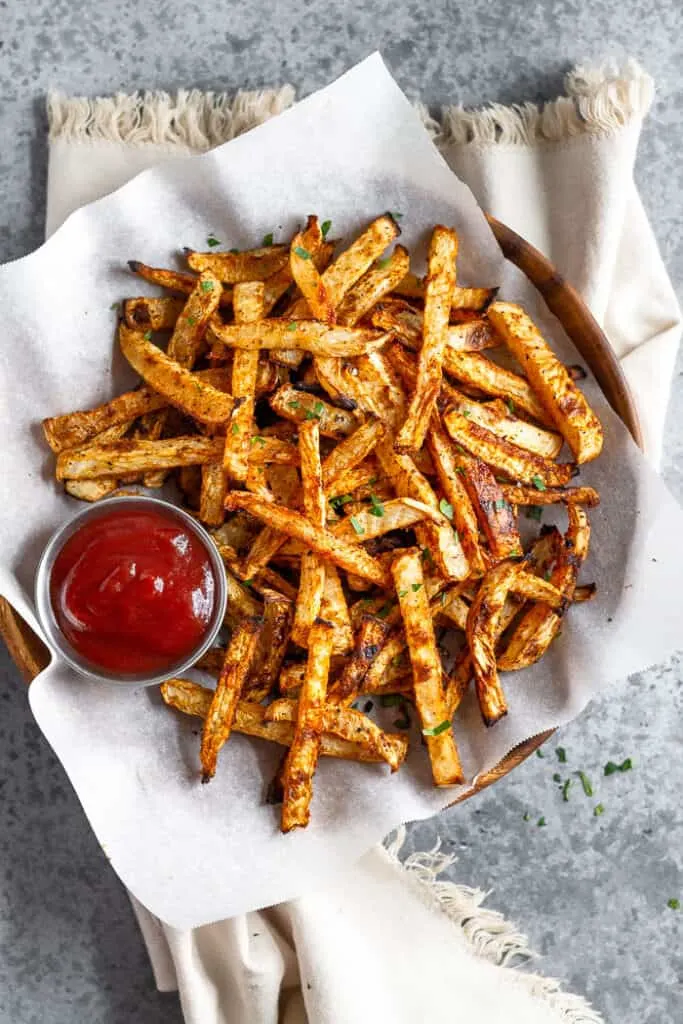 Bread Shapes
My kids would eat bread for breakfast, lunch and dinner if I allowed it! They would love to make these animal bread shapes, such a cool idea and something fun for them to try!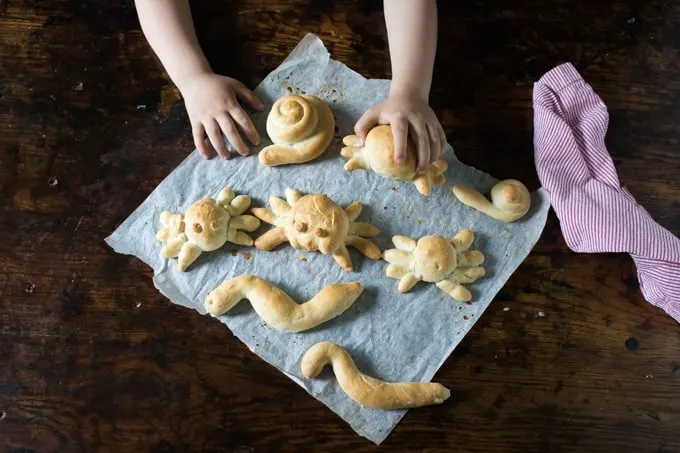 We hope you enjoyed this post, make sure to share your ideas with us in the comments.
You may also love: Vegan Kids Lunch Ideas