Memorial day is almost here! That means it's time to whip out our grills, decorate in red, white and blue, and embrace summertime.
If you are lucky enough to be living somewhere that has coronavirus under control, you may also be preparing for an influx of family and friends, or getting ready to join a big cookout at someone else's house.
Whether you are prepping for a crowd, yourself and your isolation buddy, or fixing to bring some vegan options to an otherwise non vegan party, we've got tons of great recipes. Scroll through to check out these amazing vegan memorial day recipes, with perfect vegan BBQ options, side dishes, salads, desserts and more!
Don't Forget To Pin This For Later!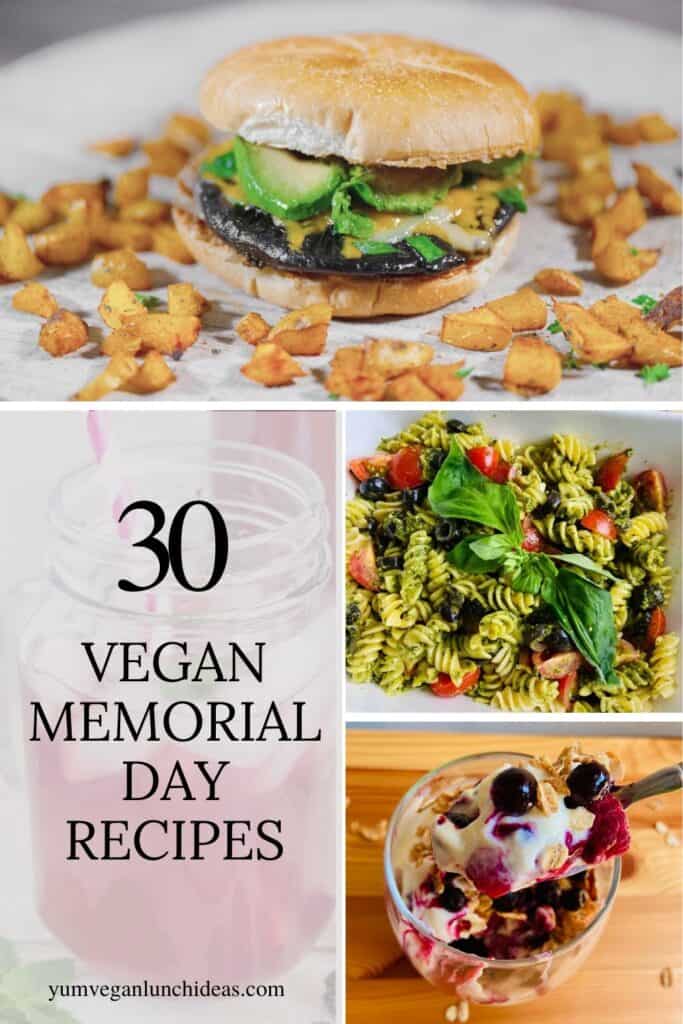 Vegan Memorial Day Recipes
You May Also Like: