If you are worried about your protein intake, your body building, or for whatever reason feel like you need a boost, these high protein vegan recipes will hit the spot. Protein content can be a concern especially with beginner vegans, but these recipes are chock full of our favorite high protein vegan foods.
If you are increasing your protein intake to help control your weight, you should also check out our favorite high calorie vegan recipes or our favorite low calorie vegan recipes. Either way, get to cooking up these delicious high protein vegan meals.
With great options for high protein vegan meal prep, high protein vegan dinners and more, all your meals will be covered. Every recipe on the list has more then 20 grams of protein per serving. Plant based proteins for the win!
Looking for the best protein powders? Find them here!
Don't forget to pin this post for later!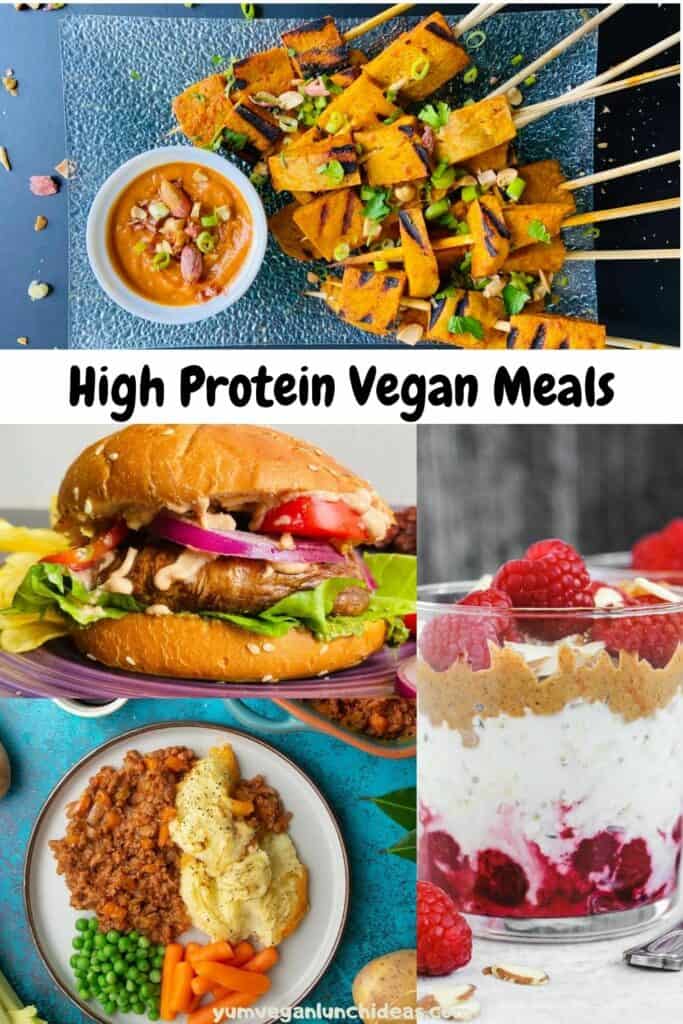 High Protein Vegan Meals
All these delicious high protein recipes pack in the protein with between 20 to 100 grams per serving! They are packed with some of our favorite high protein vegan foods like seitan, tofu, tempeh, lentils, beans, nuts and more.
You May Also Like:
Disclaimer: This post may contain affiliate links. This means we get a small commission off of purchases you make by clicking on our links.