Whether you are new to veganism or looking for inspiration to jazz up your kids lunches – we have collected some tasty kid friendly recipes, whether its for dining at home or for vegan lunchbox ideas. Make sure to check out our adult vegan lunch ideas.
Vegan Kids Lunches At Home
Silken Tofu Scramble
This silken tofu scramble is a big hit for little ones. Perfect accompanied with a slice of wholegrain toast. You can adapt the salt and spices. Tofu is a great calcium and protein source for growing vegan kids.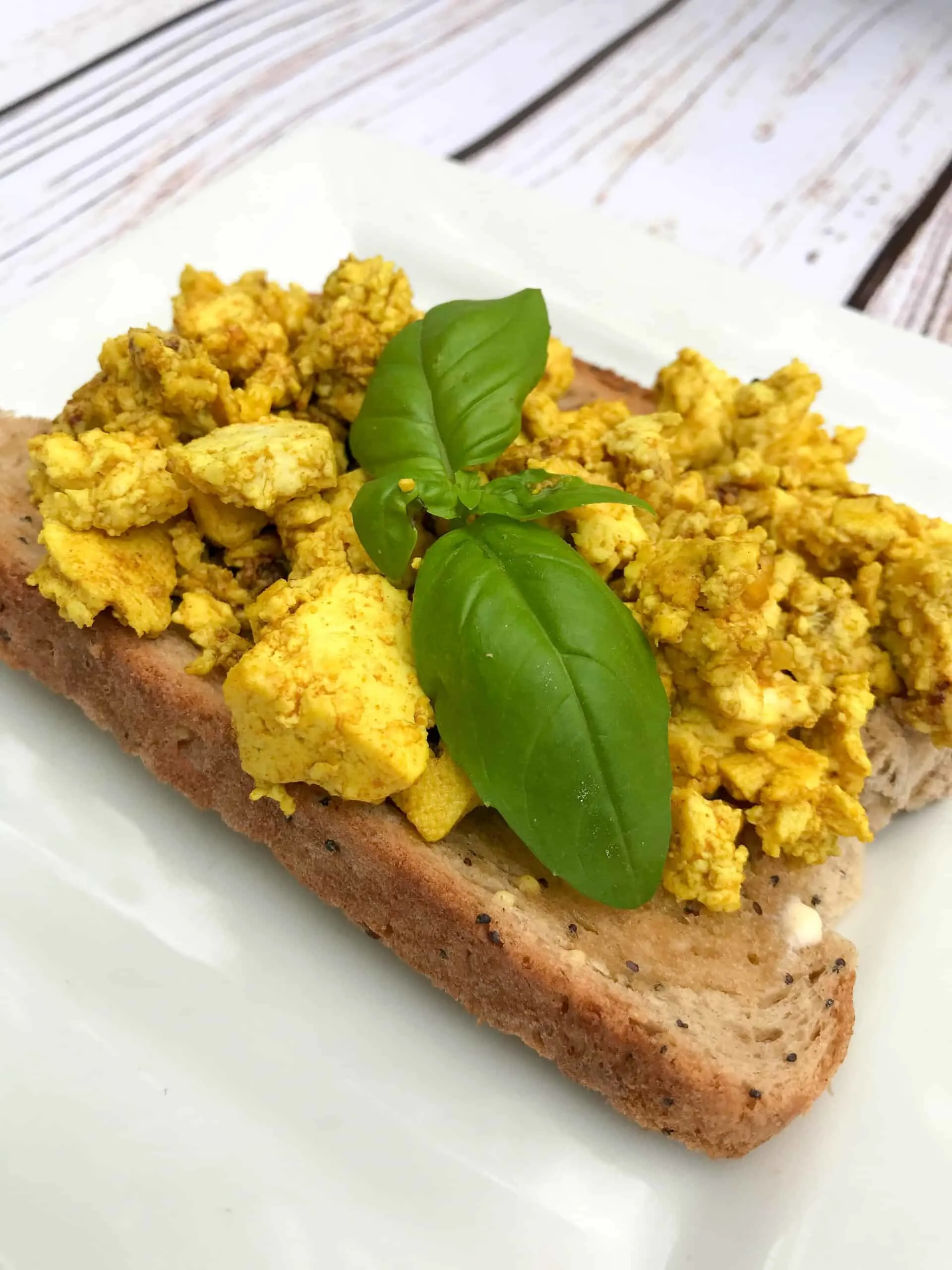 Green Split Pea Hummus
This Split Pea Hummus is perfectly creamy – I don't know a kid who doesn't enjoy a good hummus! Whether its for a lunch or snacking plate with crunchy veg, crackers or pitta – or for a yummy hummus sandwich with grated carrot and cucumber. This is one to try for sure!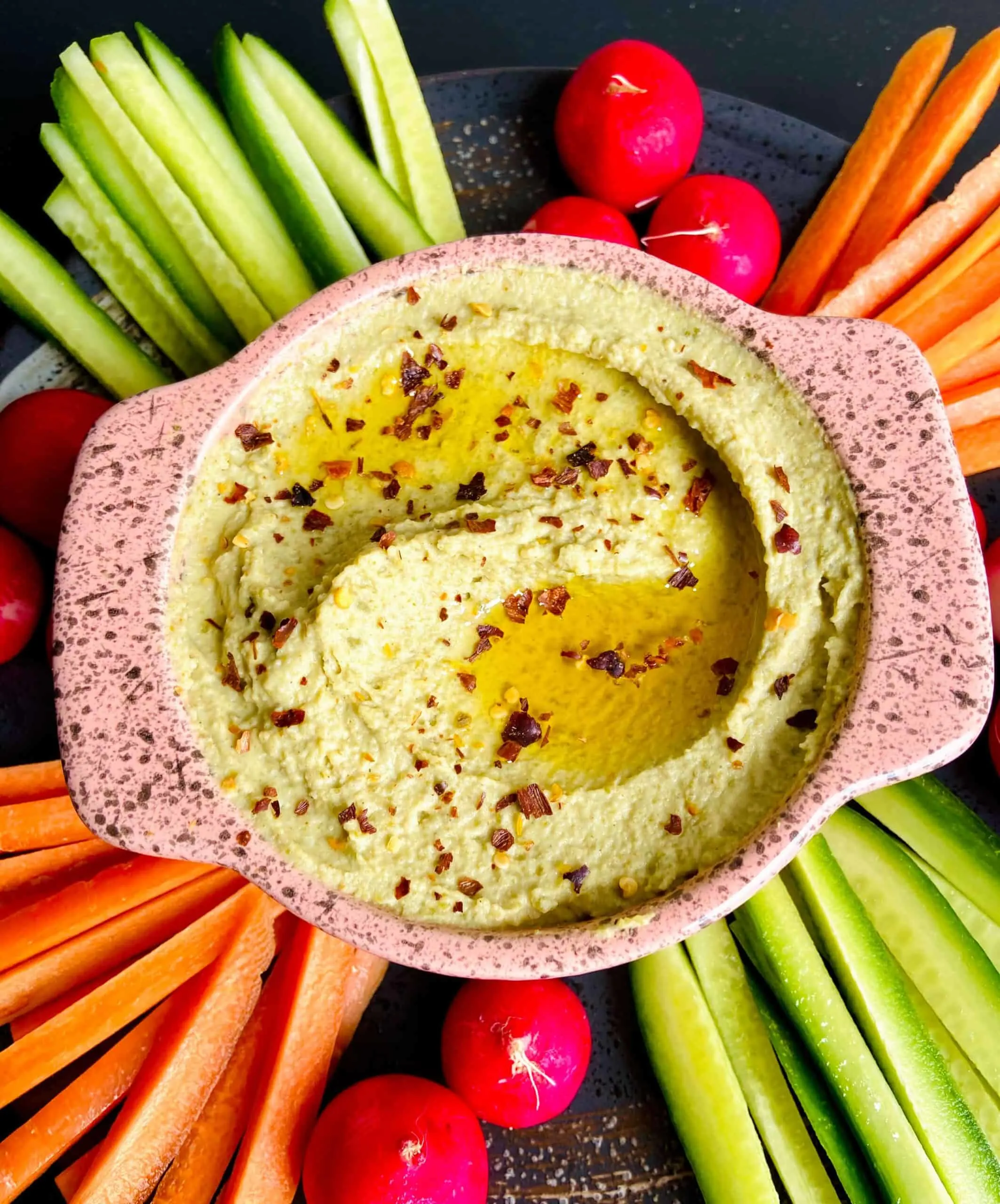 Vegan Sweetcorn Fritters
Kids will love these tasty sweetcorn fritters! They are easy to whip up and have the added goodness of gluten free buckwheat flour.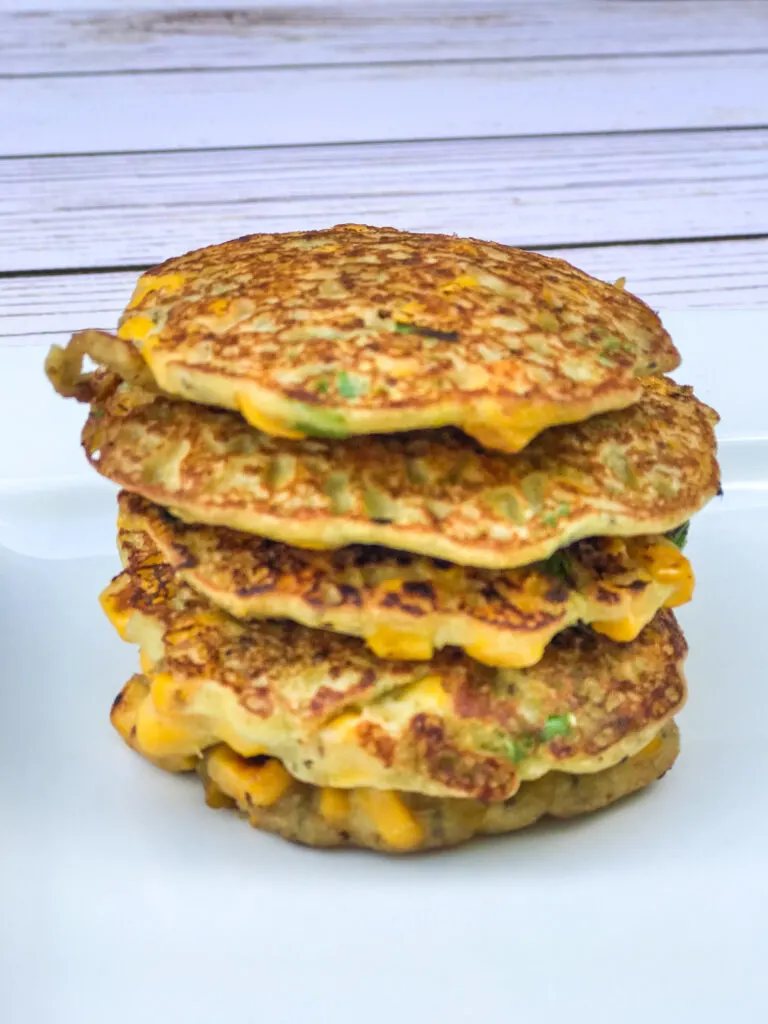 Easy Vegan Pesto Pasta
This Vegan Pesto Pasta is not only great for lunch at home – but suitable for a lunchboxes and picnics too!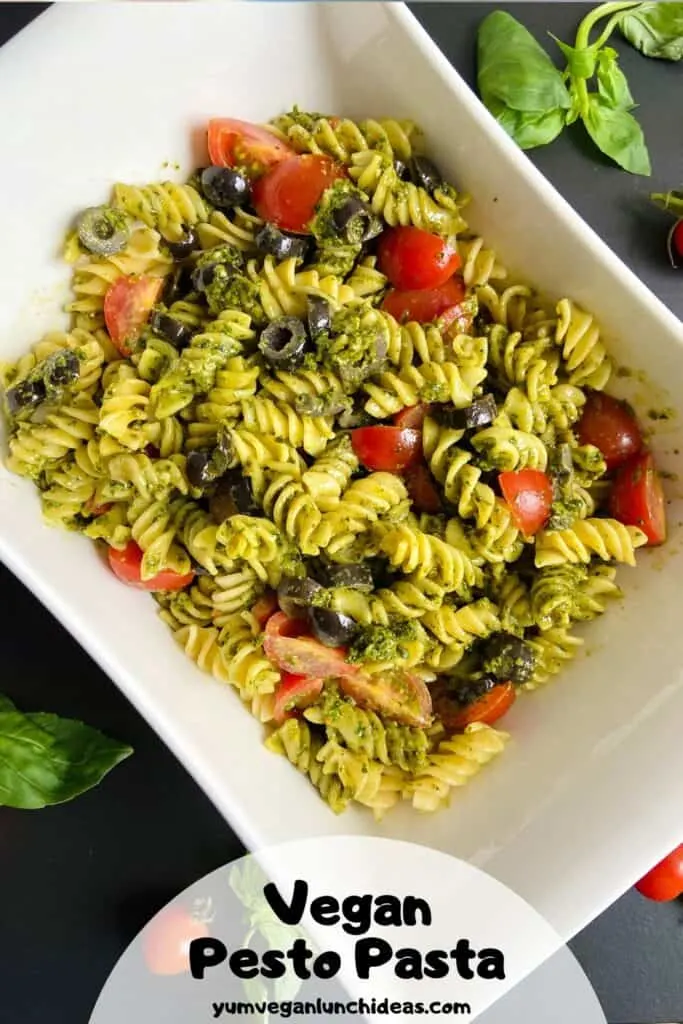 Vegan Lentil Mushroom Sausage Rolls
These vegan sausage rolls are tasty and packed with iron rich lentils. What kid doesn't love flaky pastry? Obviously these are great for the whole family too!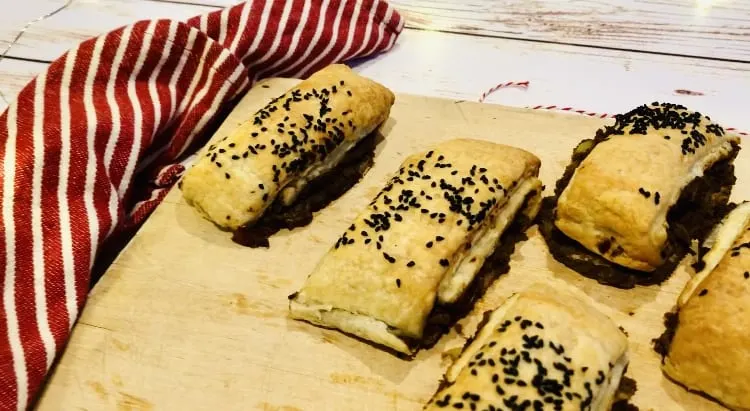 Vegan Tuna Sweetcorn Pasta
This Vegan Tuna Sweetcorn Pasta is tasty and easy to put together. This is a real winner in our household and another pasta salad that works great for a cold vegan picnic addition or for your vegan kids lunchboxes.
Packed with juicy sweetcorn and iron packed chickpeas – it makes for a nutritious lunch additionally.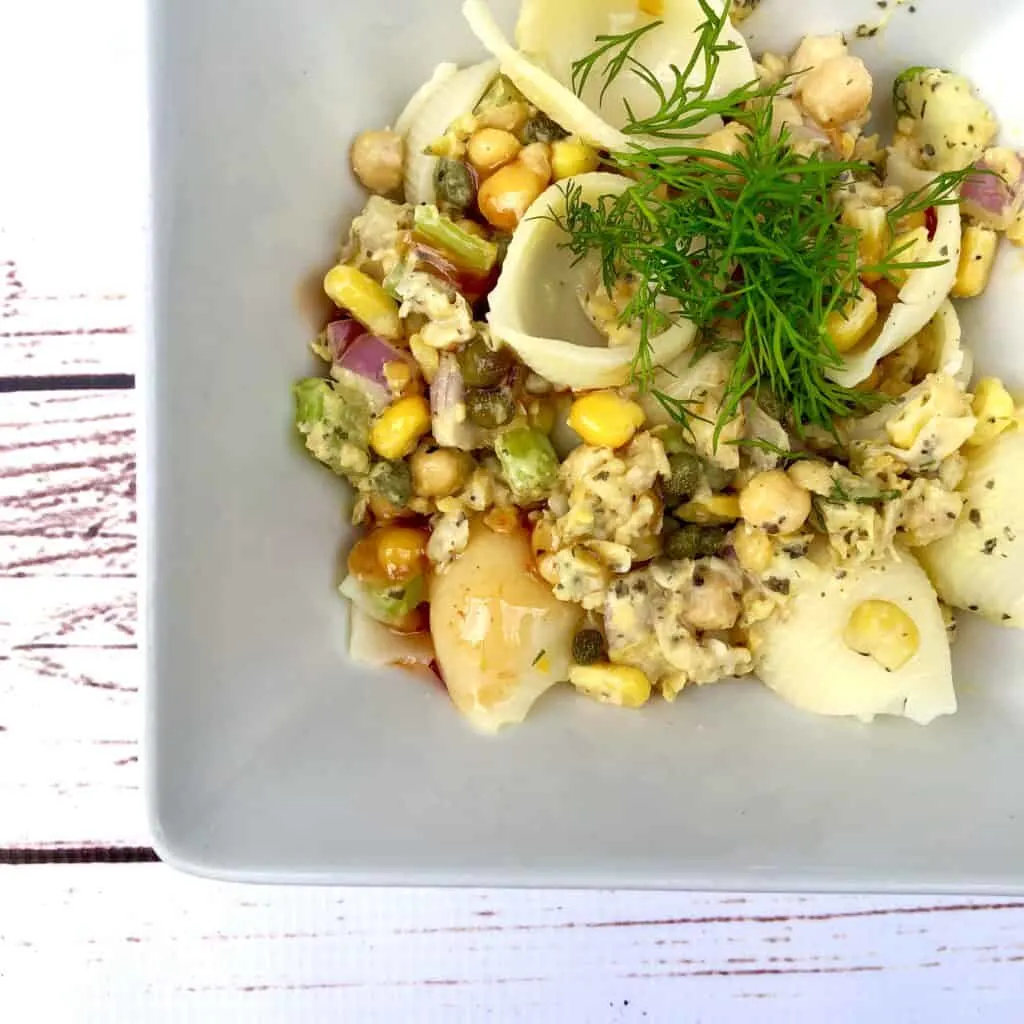 Vegan Parfait Cups
These vegan parfait cups are packed with goodness and are super delicous. With strawberry and banana – your vegan kids will be sure to devour these as part of their lunch. Chia seeds are full of protein and help keep little tummies fuller for longer.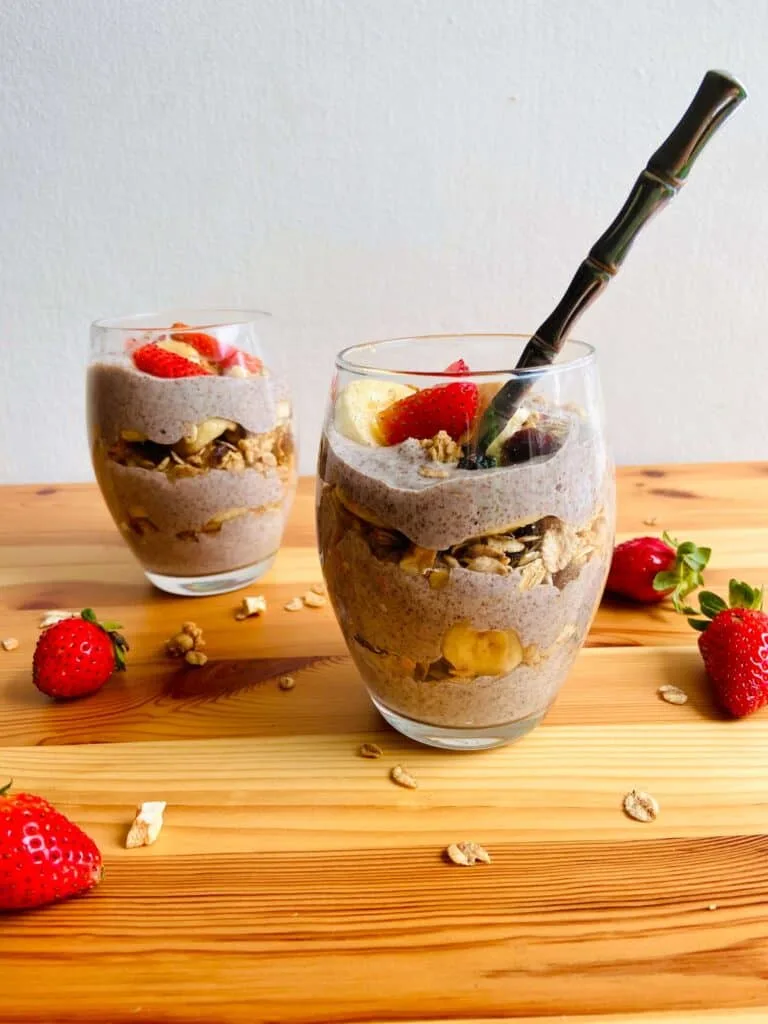 Vegan Berry Yogurt Parfait
Another delicious vegan parfait treat with berries and vegan yogurt, vegan kids really don't miss out on delicious lunches.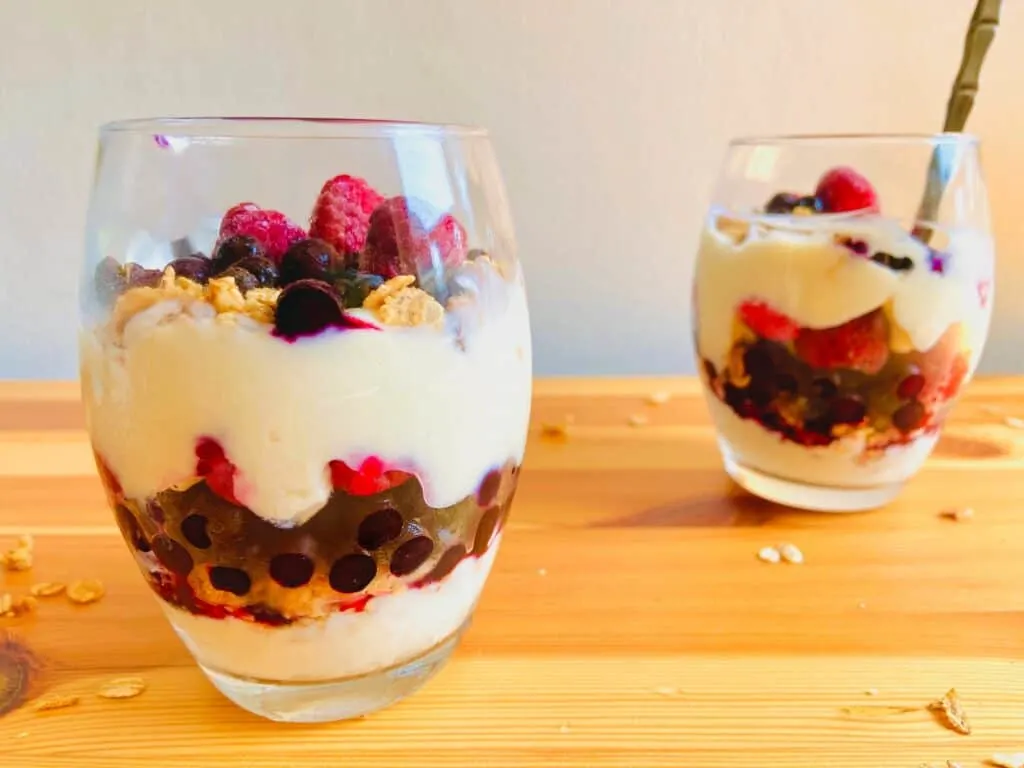 Tahini Pasta
Kids will love this simple vegan tahini pasta dish. It's easy to prepare and can be made in advance for a quick and easy lunch.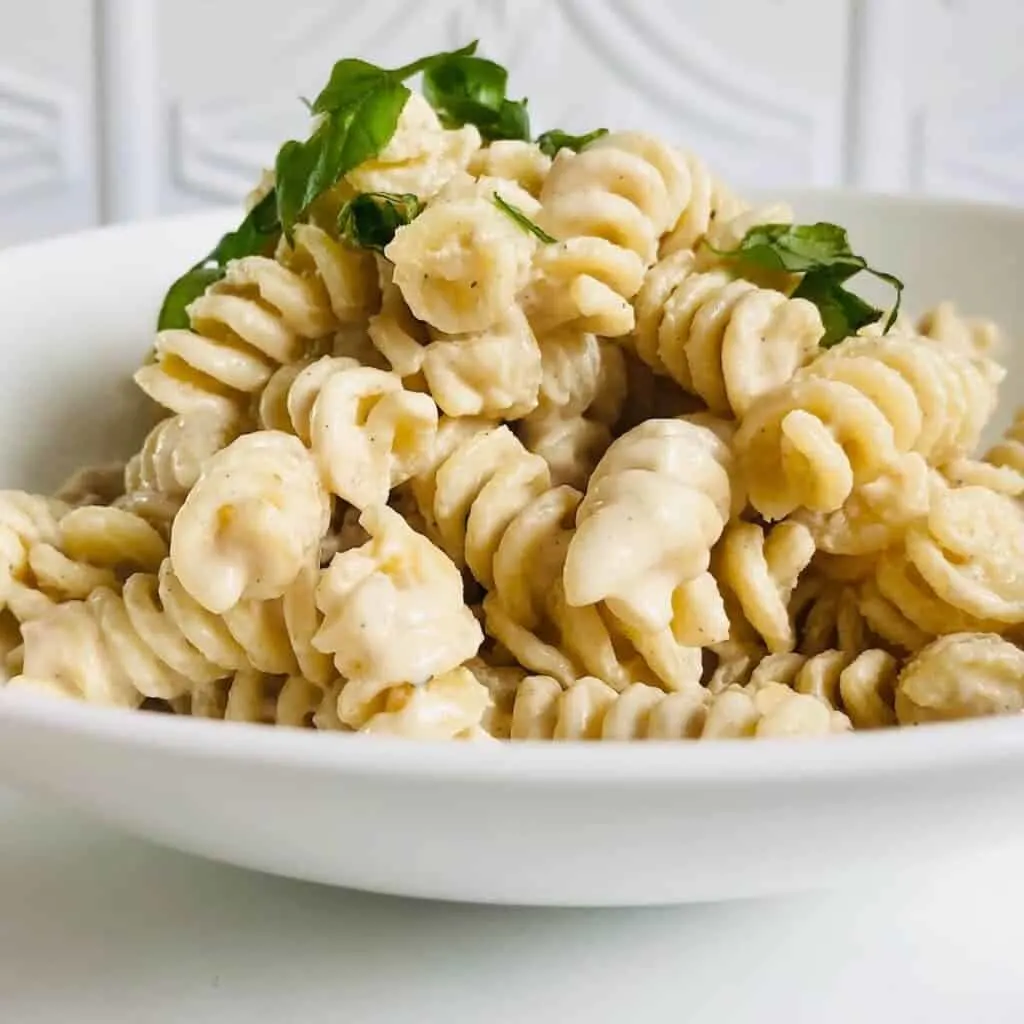 Rainbow Buddha Bowl
This rainbow buddha bowl is a wonderful vision of rainbow foods – with quinoa and roasted veggies, it is the perfect vegan kids lunch.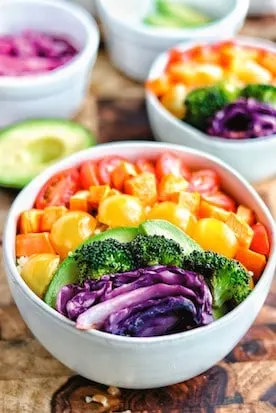 Silly Tortilla Faces
These silly tortilla faces are sure to make lunch more fun and interesting for your vegan kids!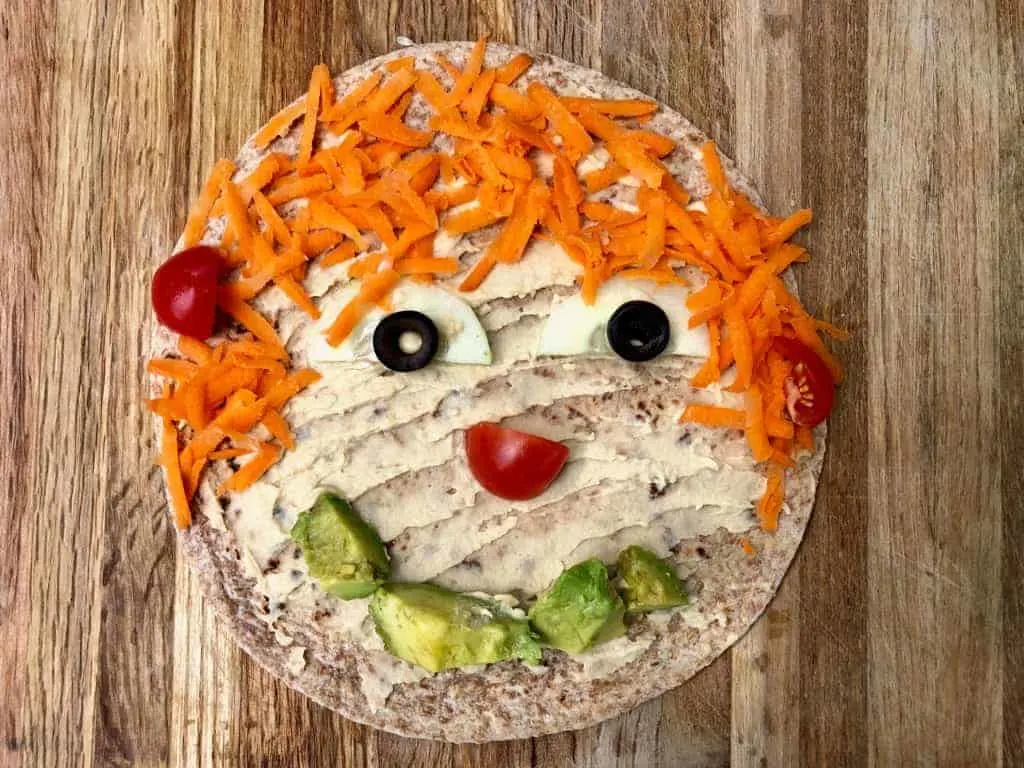 Lentil Quinoa Soup
This Lentil Quinoa Soup makes a hearty, quick and easy lunch that the whole family will love. This healthy lentil soup is the best vegetable soup you can whip up in under 30 minutes.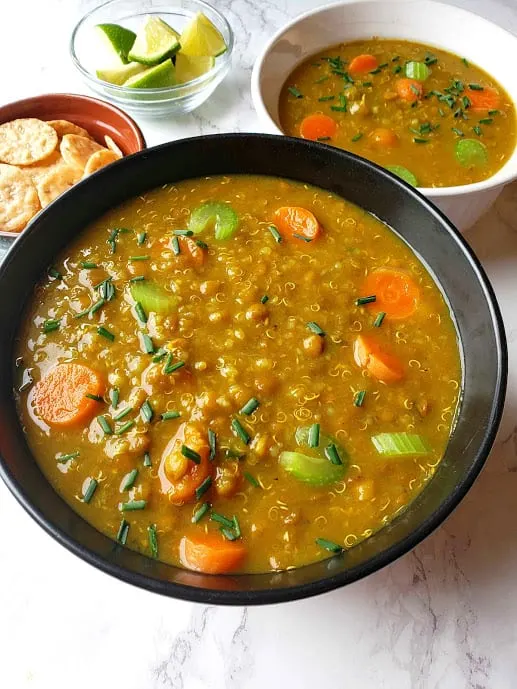 Vegan Chicken Nuggets
Your vegan kids will love these vegan chicken nuggets for lunch! They are crispy on the outside, moist on the inside, taste just like the real thing AND are cruelty-free.
These could easily be paired with these Homemade Spaghetti-O's which are also allergy friendly!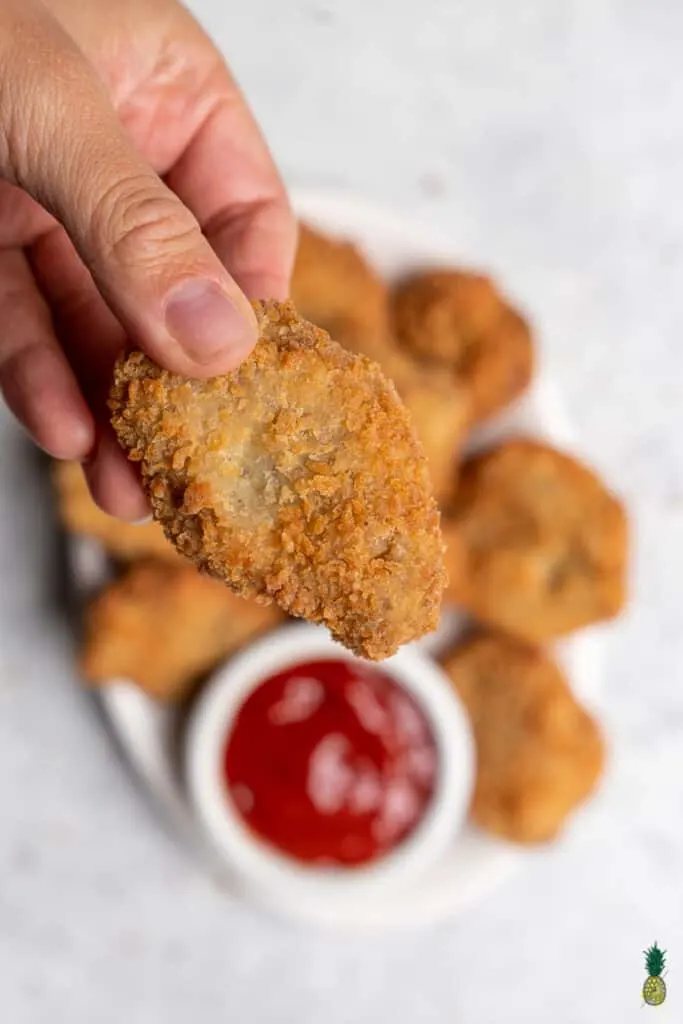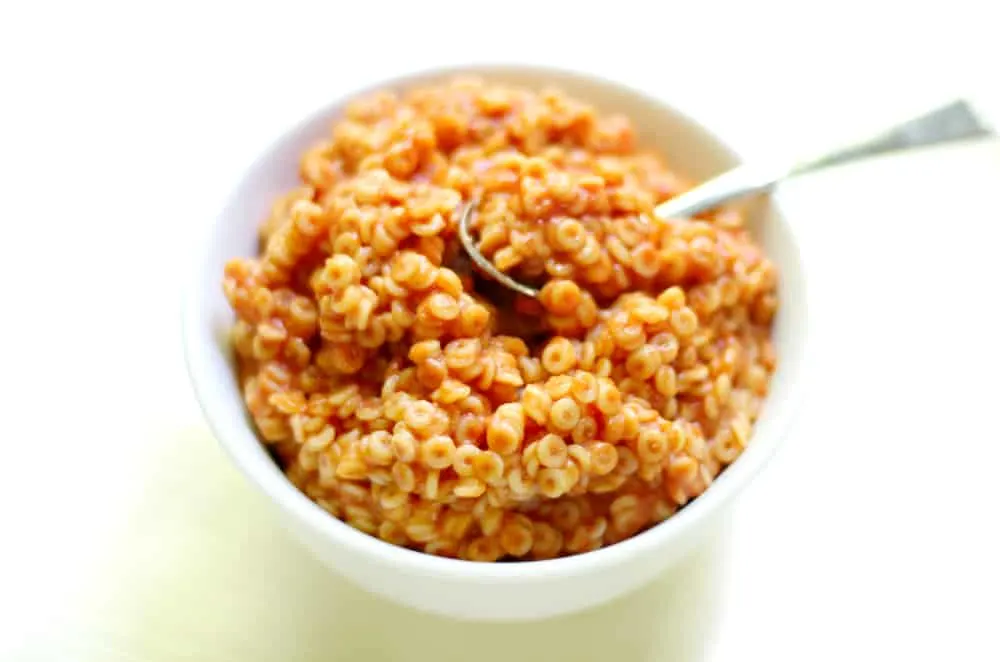 Vegan Muffin Tin Sushi Cups
These Vegan Muffin Tin Sushi Cups are super easy to make, so adorable and full of healthy goodness! Also gluten-free.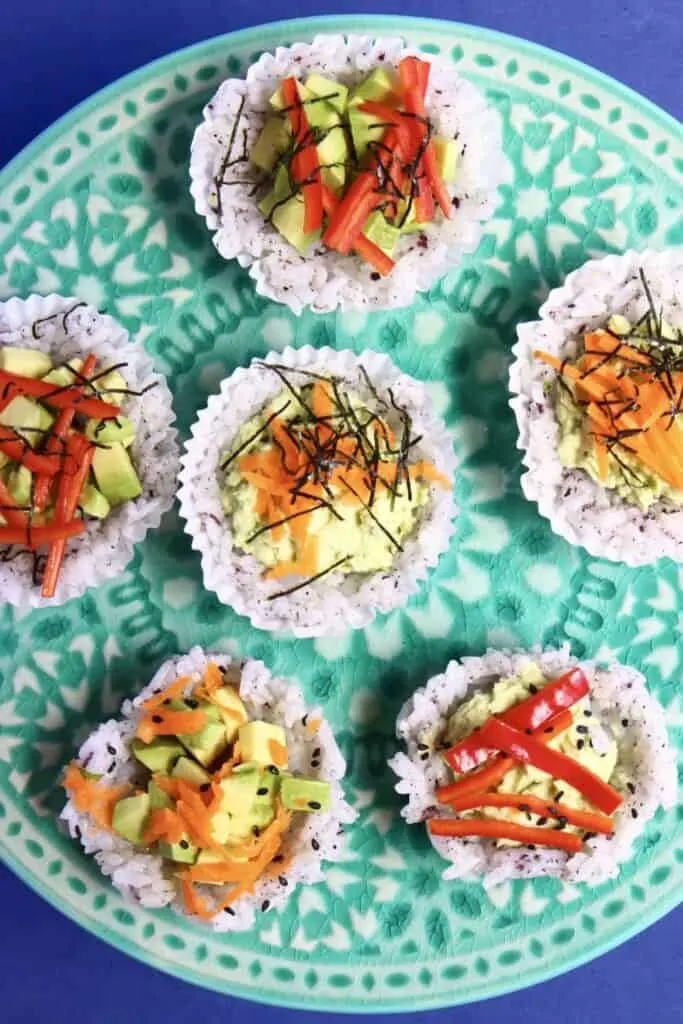 Peanut Butter Chickpea Cookies
You can make their favorite peanut butter cookies with love and plenty of the yummy stuff, and chickpeas – it's so wild! These cookies taste so sweet and buttery – delicious for kids and grownups too!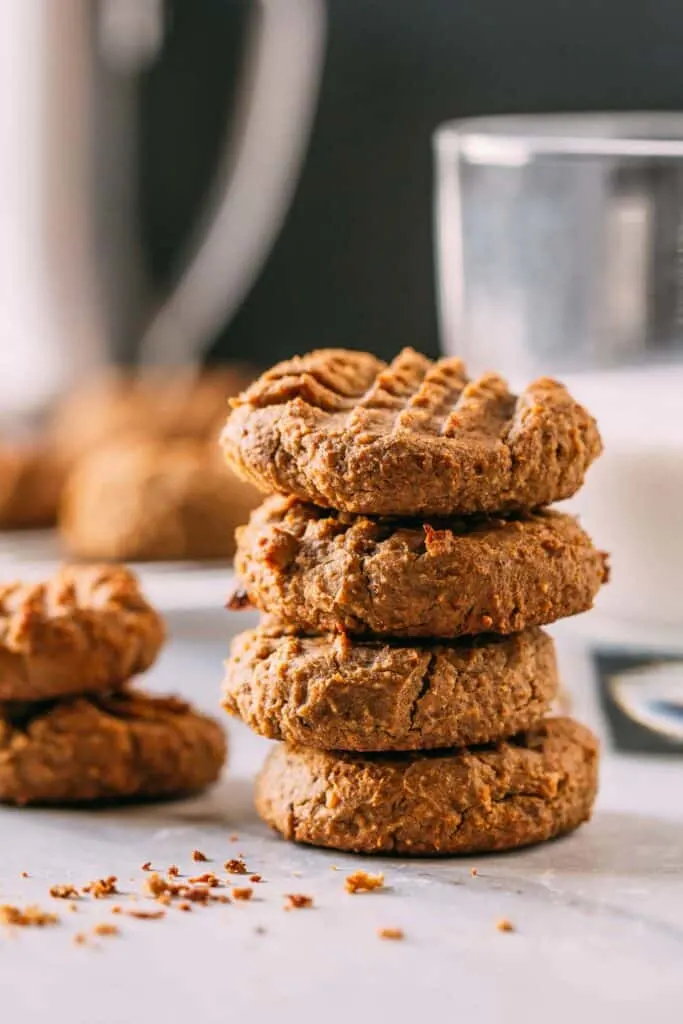 Vegan Sloppy Joes
These vegan sloppy joes are sure to be a real hit with your vegan kids for lunch!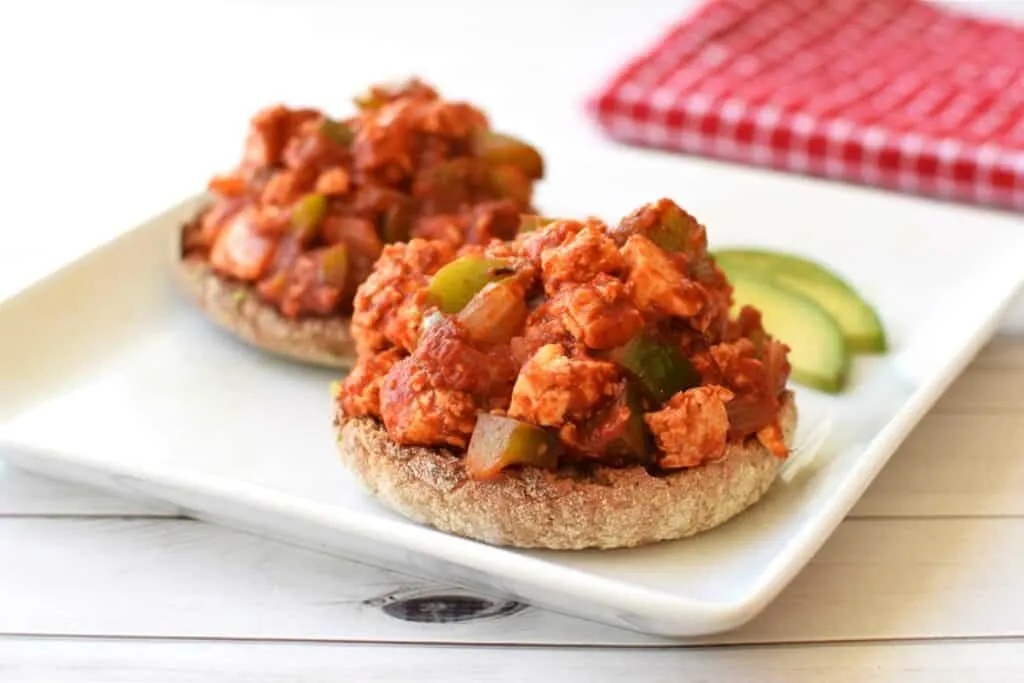 Vegan Kids Lunchbox Ideas
There are some really great containers out there for packing your vegan kids lunches! Here are some of our favourites:
Bento Style ContainersBento boxes are great, especially if you are someone who likes to snack. Keep all the components of your meal separate in one container. For this I've got a few great options, each a different material.
Wheat Fibre Bento Box
Especially if you are packing vegan lunches for kids, you may not want a glass container since they are bit heavier and slightly more breakable. This wheat fiber container is an awesome alternative.
The wheat fiber is completely safe, healthy and it's a sturdy container. It's also microwave safe, top rack of the dishwasher safe and comes with a money back guarantee.
Find out more about the wheat fiber bento box here.
Classic Compact Lunch Cube
This container is plastic, but if that doesn't bother you, it's a great compact lunch container. It's also a classic option, and stores a lot of food.
The container seals tightly and is certainly durable. It's really easy to throw into a backpack or purse and go. Check it out here.
Kids Insulated Lunchbox
This Wildkins lunchbox is a fantastic option for kids. It comes in a ton of bright, fun options to suit any kids tastes.
It's also spacious, durable, waterproof and well insulated. The lunchbox also has a nice mesh pocket to hold any utensils, napkins, etc.
Check out the Wildkin lunchbox here.
Avocado, Pesto and Sun dried Tomato Sandwich
This avocado-pesto sandwich is a big hit with little ones – pesto is a great way to get some greens into lunch, with avocado providing good fats. Chop the sun-dried tomatoes up into smaller chunks for smaller mouths to munch through more easily.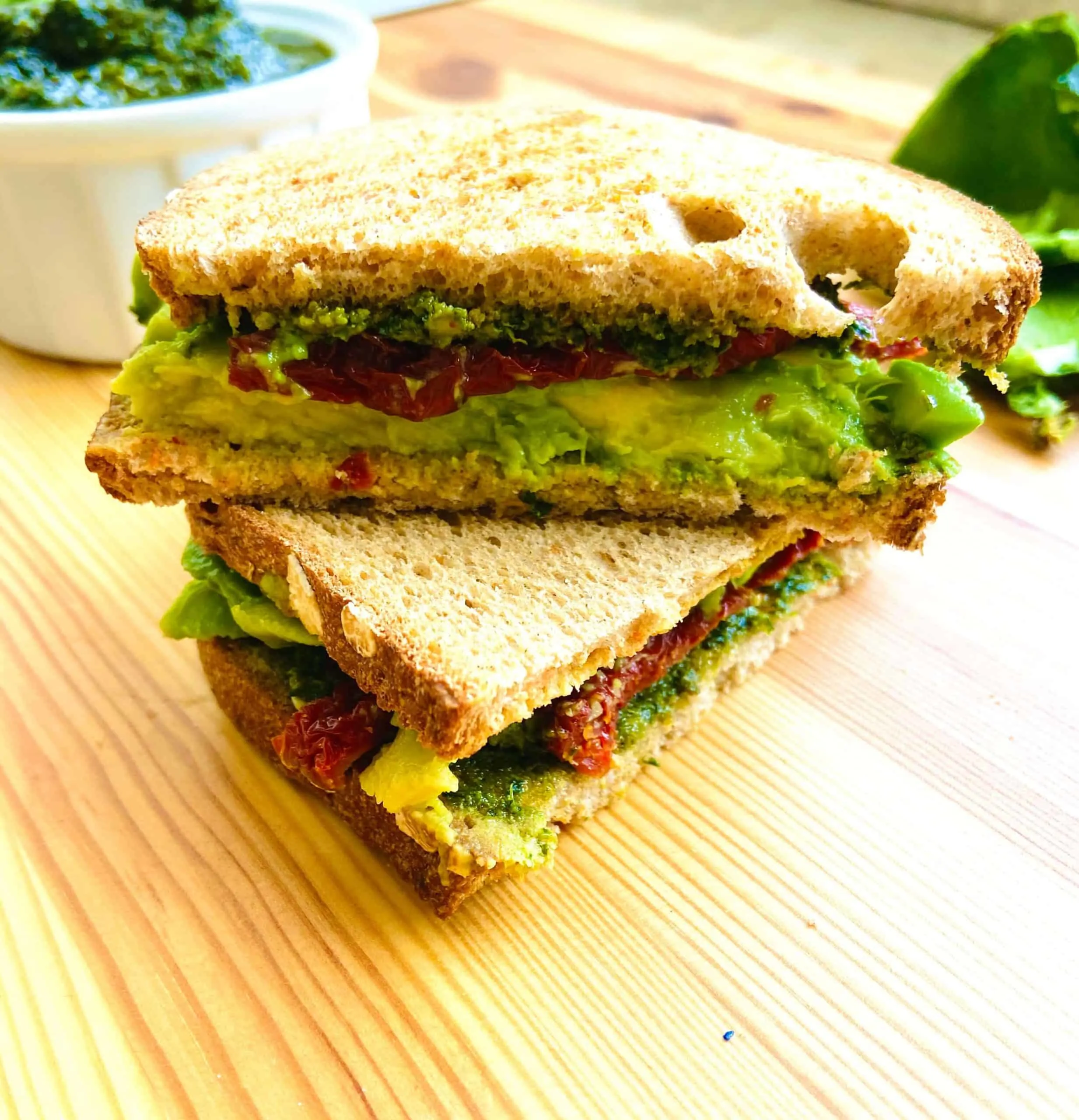 Nut or Seed Butter and Jelly Sandwich
Peanut Butter
jelly sandwiches are an easy lunch to pack together. Understandably, nut butters are not allowed in many schools due to food allergies amongst children. There are some great seed butter alternatives if this is the case, like Sunbutter
.
If you are wanting to avoid high sugar jelly spreads, its super easy to make your own at home! Simply defrost an amount of frozen raspberries in a jar overnight with a little chia seeds and agave – mix it up in the morning for a more wholesome jelly!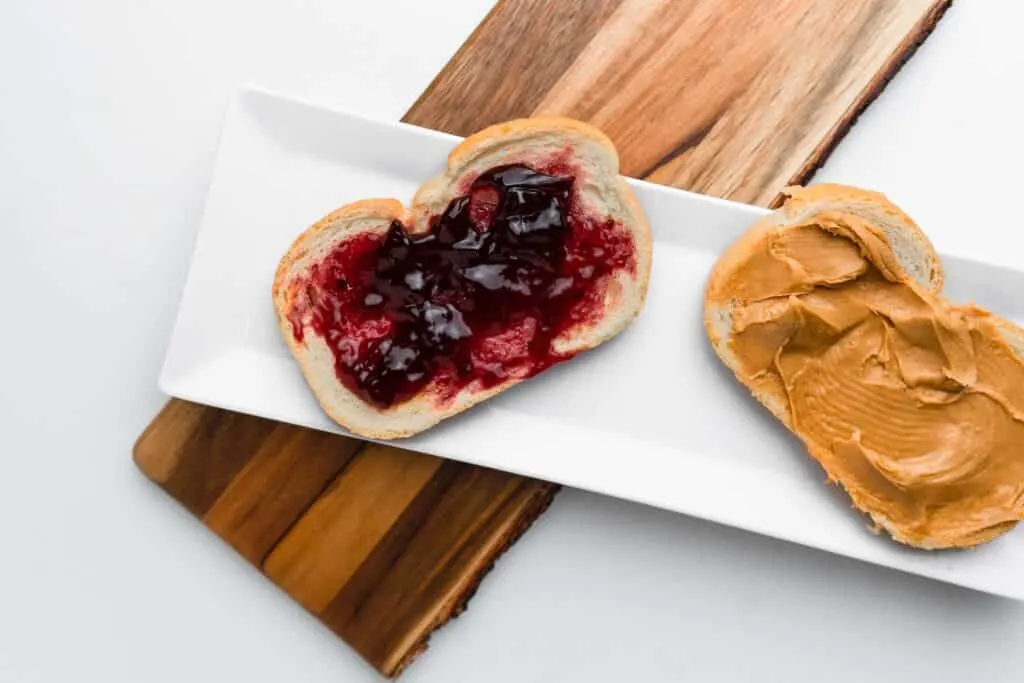 Vegan Egg Sandwich
Vegan Egg Sandwich is another classic go to for a vegan kids packed lunch. It is easy to make and full of protein and calcium.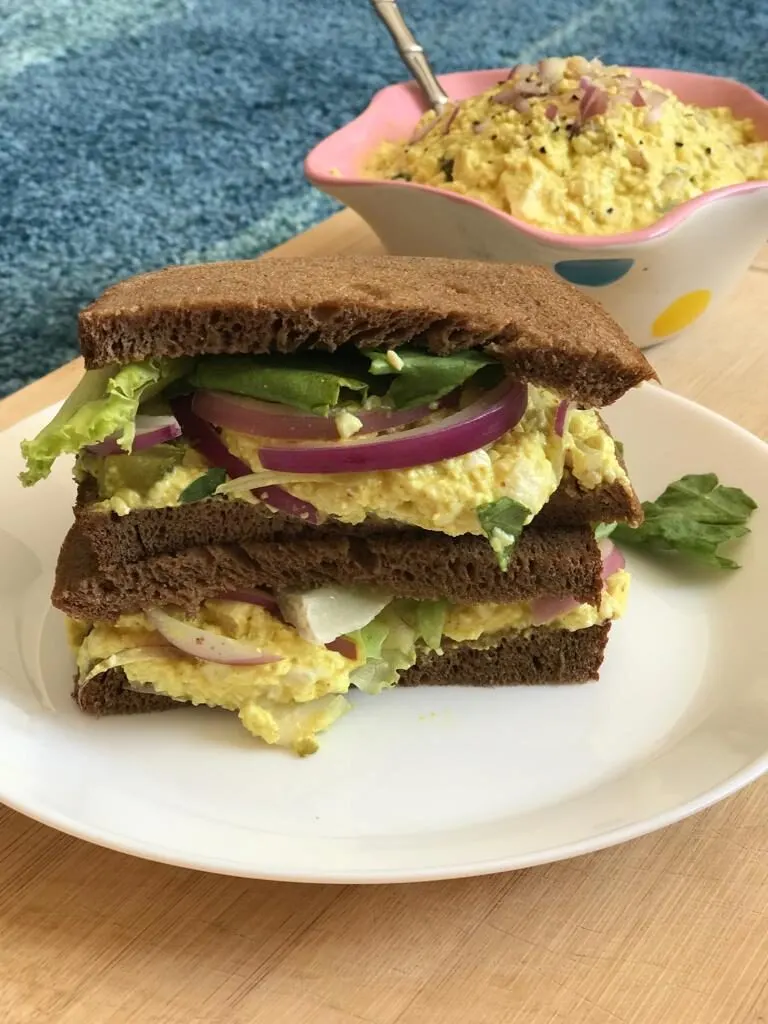 Vegan Tuna Sandwich
Vegan chickpea tuna sandwiches are another great packed lunch for kids. The creamy vegan tuna has mashed chickpeas and crunchy sweetcorn.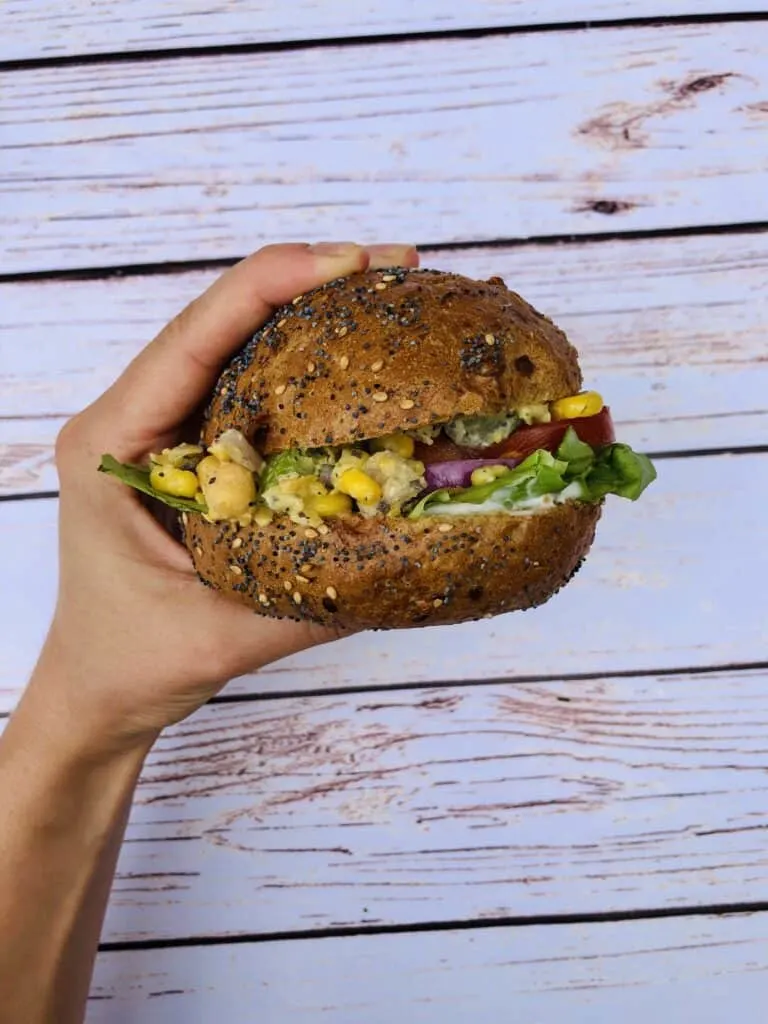 Roasted Chickpea Snack
Roasted chickpeas are a real hit with little ones to nibble on. Perfect to add to vegan kids lunchboxes. Chickpeas are full of protein, iron and calcium.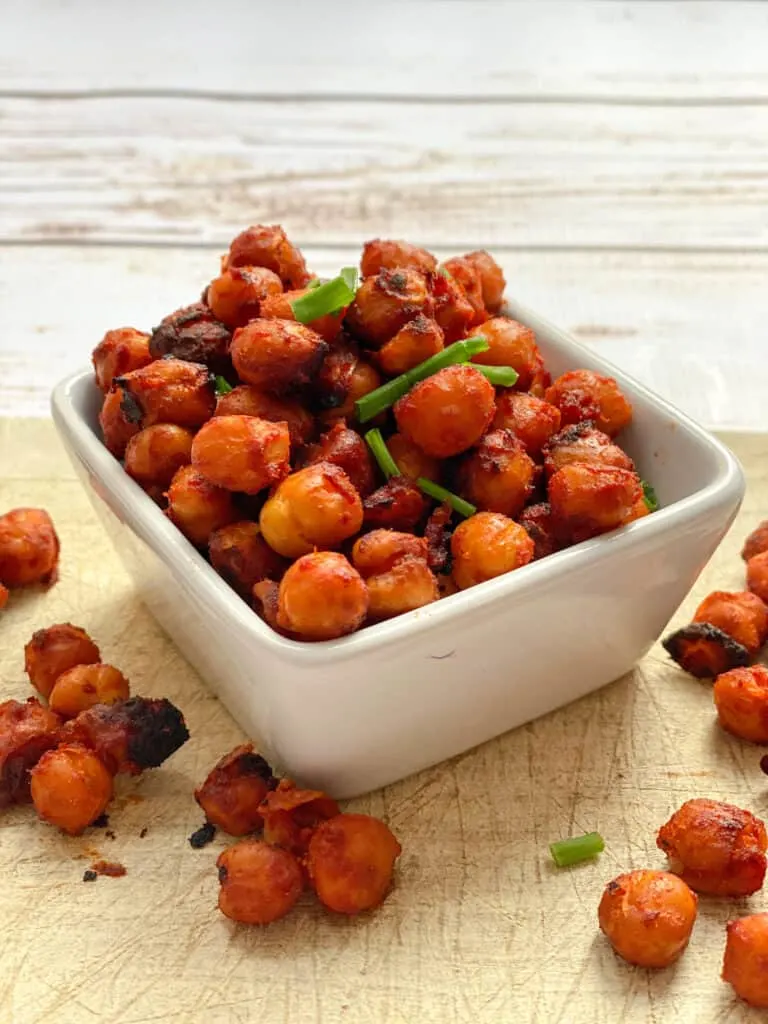 Sweet Potato Chocolate Chip Muffins
These delicious sweet potato muffins are not only fun to make with little ones but also a great addition to your vegan kids lunchbox.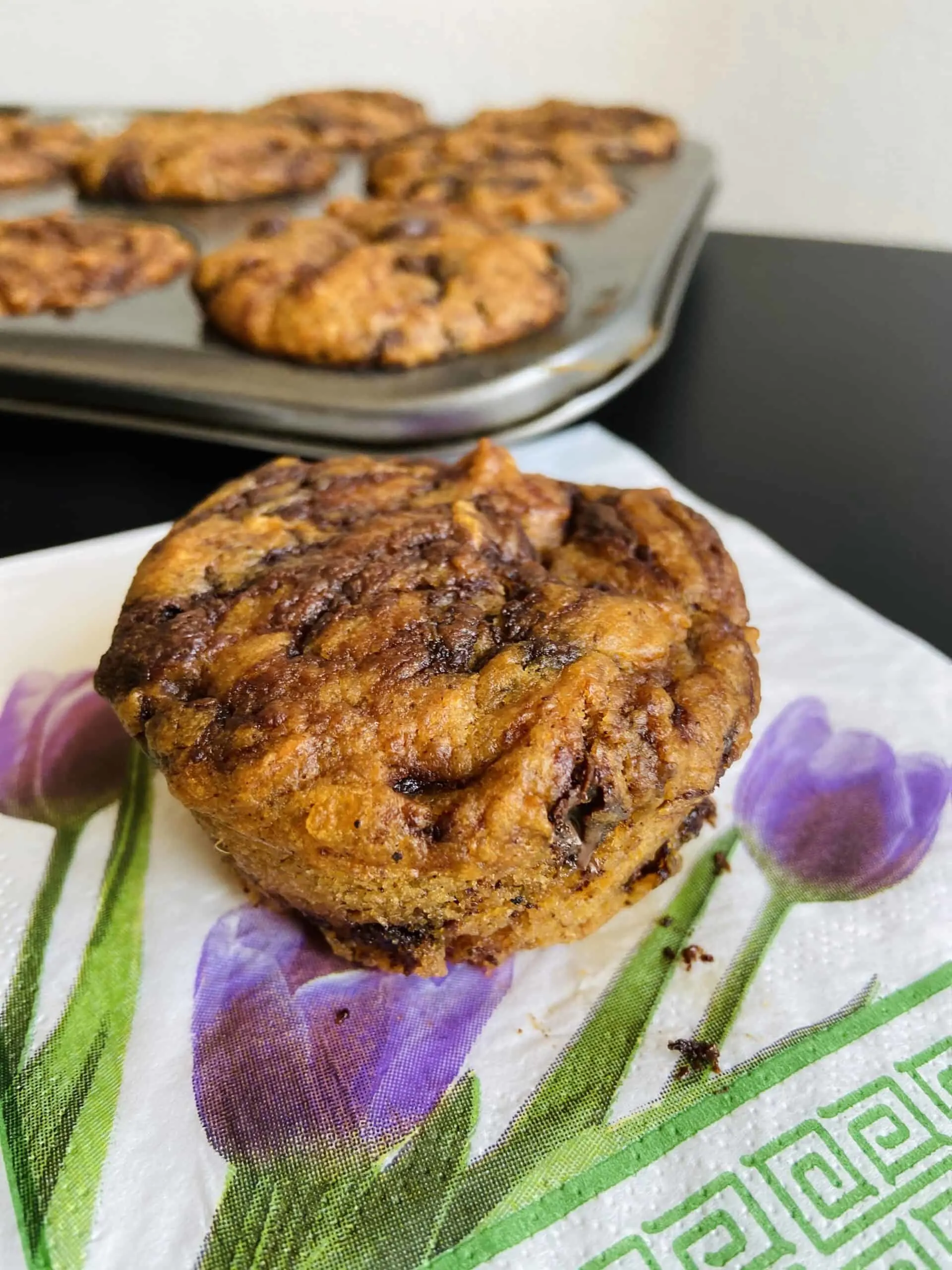 Tortilla Veggie Rollups with Vegan Cream Cheese
These veggie tortilla rollups are perfect for lunchboxes, picnics and nibbles alike.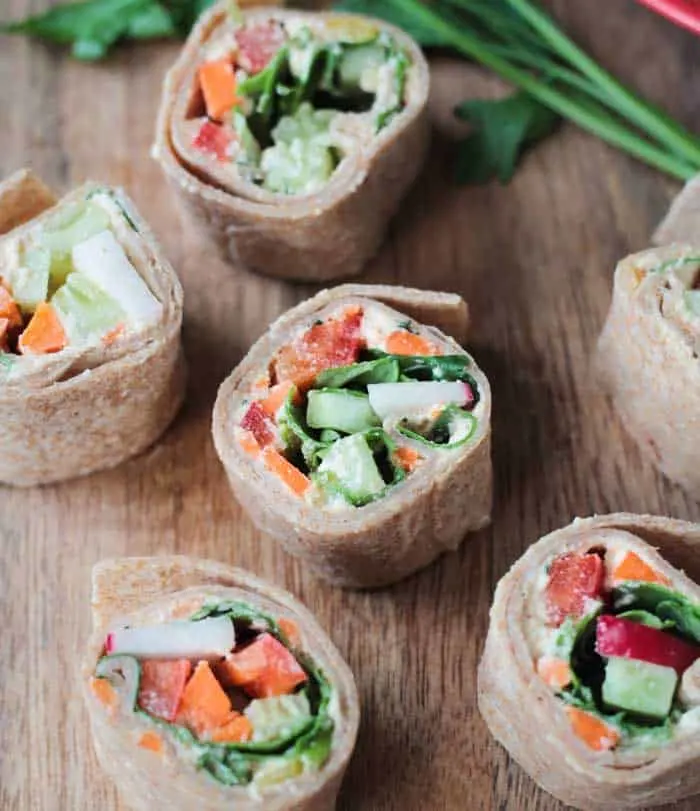 Lentil Avocado Veggie Wraps
These Lentil Avocado Veggie Wraps are the perfect nibbles for vegan kids lunchboxes! With good fats and a source of protein.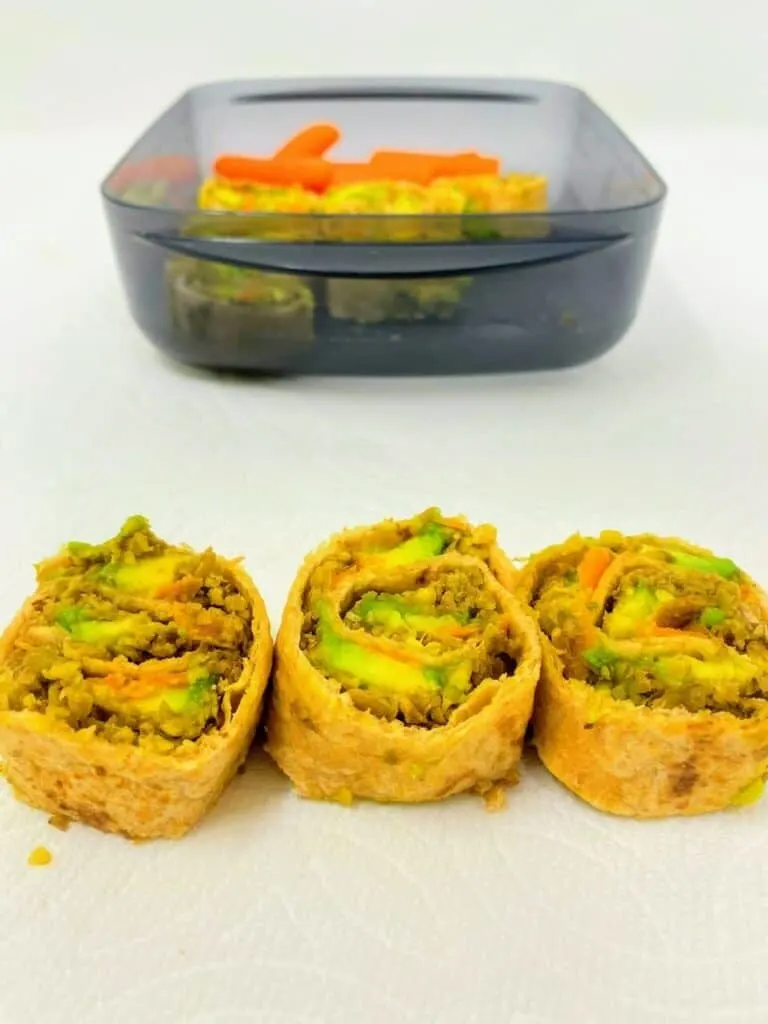 Flourless Brownie Bars
A lunchbox treat..these flourless brownie bars are healthy, but also fudgy, indulgent and the perfect no bake treat! (contains nuts – could sub with seed butter)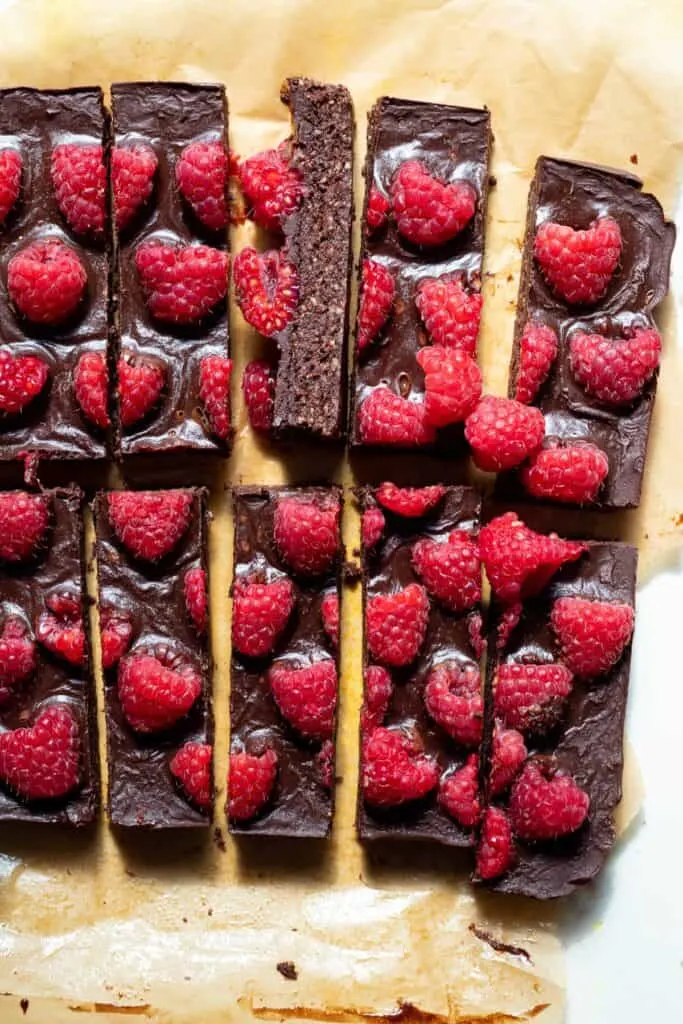 Vegan Kids Love Fruits and Veggies!
Of course it is essential for our vegan kids to eat an abundance of fresh fruit and vegetables. Here are some great ideas:
Fruit – be it banana, berries or whatever is available and seasonal.
Mangetout
Peas
Corn
Cucumber
Pepper/Capsicum sticks
Celery sticks
Carrot sticks
Greenbeans
Roasted Beets
Halved cherry tomatoes
Other Vegan Kid Lunch Additions
Vegan youghurt
Rice cakes and avocado with hemp seeds
Oat cakes with vegan cream cheese
Kid friendly trail mix (dried raisins, seeds, nuts, pretzels, popcorn)
Black beans
Edamame beans
Pitta and hummus
You may also like to read