Cooking for the family can be a trying task, vegan or not. It can be challenging to come up with vegan family meals that are delicious. It's far too easy to fall into a rut of making the same few things everyone can agree on.
Luckily, no matter the ages of your kids, or the specific tastes of your family, you should be able to find some great new ideas for vegan family recipes below. I aim to incorporate one new recipe into our meal plan every week. I like to try to keep things fresh, especially with my four year old's ever evolving tastes.
So scroll through, get adventurous or stick with the classics, and let us know which plant based family meals are your favorites!
Don't forget to Pin This For Later!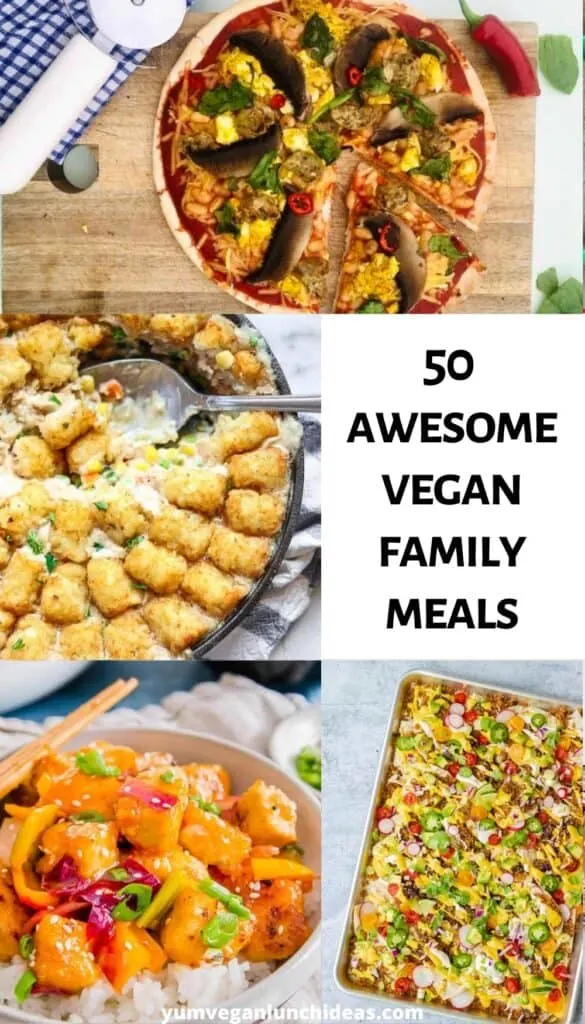 You may also like: