I think it's safe to say the majority of the nation buy bananas regularly. Bananas are such a wholesome food and versatile when it comes to creating vegan banana recipes.
According to New Food Magazine more than 1.4 million bananas get wasted in the US every day. Alarmingly this figure is the same in the UK despite it's smaller population.
There is so much you can do with bananas and we are here to help you with a tonne of ideas. From savoury to sweet ideas, we called on our vegan food blogging friends to help us put together this list of vegan banana recipes.
Vegan Ripe Banana Recipes
If you don't have time to do something straight away with your bananas that may soon go bad, the best thing to do is chop them up and put them in a container in the freezer. I always do this, especially when I am about to go away on holiday.
There are tonnes of ideas for frozen bananas below too. Smoothies, ice-cream and shakes to name a few.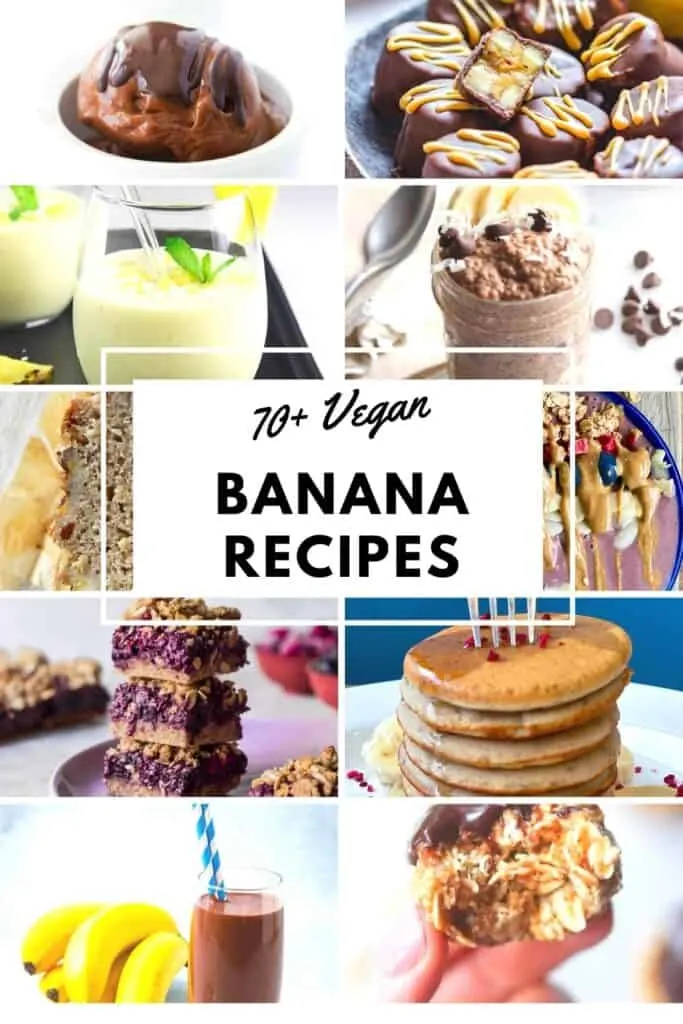 Vegan Banana Recipes
Here you will find 70+ vegan banana recipes that are NOT banana bread! We always have surplus bananas in our house that may need using up before they go bad. Here are a list of incredible recipes that will stop you making the same oul thing, or worse, thowing them away!
The majority of these vegan banana recipes are incredibly easy. From interesting banana smoothies, to curries and rice, to banana cake and muffins, you will find a tonne of ideas here. Oh and don't forget to check out the interesting banana skin recipe! Have you tried banana skin before? I am certainly seeing it in more and more recipes
Disclaimer: There are affiliate links in this post. By using them, we will get a small commission of the sale at no extra cost to you. It's the little things like this thats keep us afloat. We never recommend something we don't believe in, always tired and tested too.
You may also like: