So you've been vegan for some time now and then suddenly realise that not all alcohol is actually vegan alcohol! That's what happened to me. I had been vegan for a good few months before I discovered lots of alcoholic beverages are actually not vegan.
Alcohol manufacturers don't typically have to list ingredients, due to being largely exempt from food labelling laws. This can be very tricky when trying to decipher whether your pale ale has melted hooves in there or your sauvignon blanc has been clarified with fish guts.
With the unprecedented rise in veganism, not only is there more information and app available at hand. In line with this, distilleries and wine-makers see labelling their alcohol as vegan as an actual selling point.
People are increasingly questioning what ingredients are in not only their food but alcoholic beverages additionally.
Fortunately, for those of us who enjoy a tipple, there is an abundance of vegan alcoholic beverages on the market, making it easy to concoct that perfect vegan drink.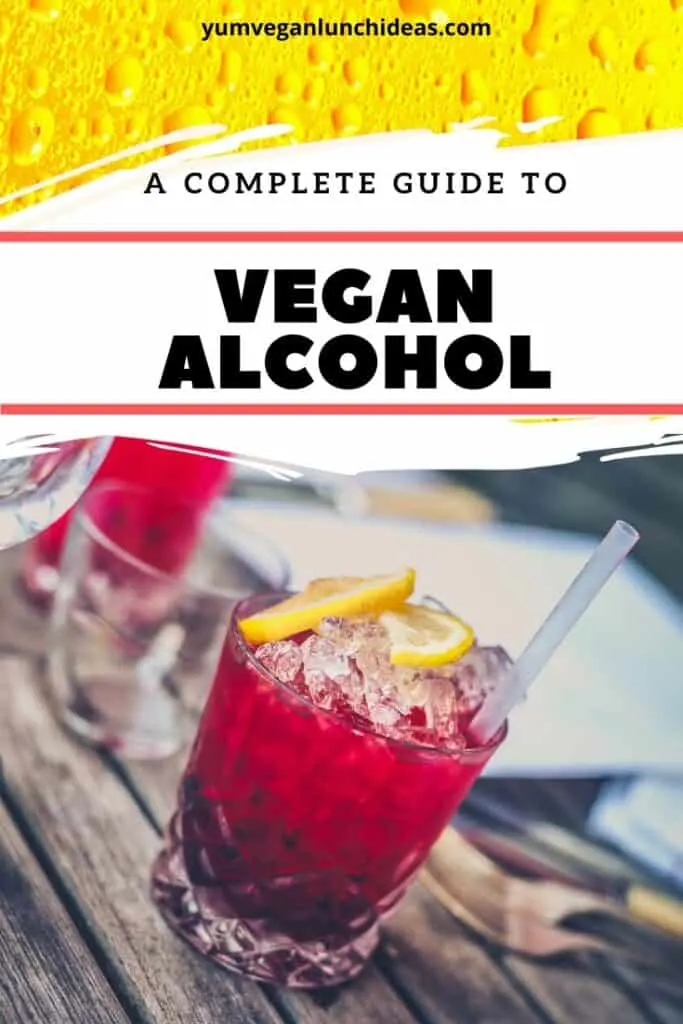 Ingredients
Alcohol manufacturers use various animal products as ingredients directly in the drink itself. In other situations it is during filtration/distilling process.
Isinglass (fish bladders) are commonly used in the clarification process, which assists in removing impurities and tannins. Egg whites, gelatine, dairy, honey and seashells are also common animal based products used in the process.
Vegan Alcohol – turning the tide
BevVeg – an American law firm are making waves in vegan labelling for alcohol. They have a robust accreditation process which is now globally recognised.
Barnivore is an awesome global alcohol directory which enables you to type in the alcohol and discover whether it is vegan or not.
There are thousands of listings on the Barnivore website, ranging from beers, liquor and wines. These vegan drinks can be searched and filtered by country.
Barnivore relies on it's users to submit a pre-made template to their chosen manufacturer/brewer/distillery. In which once clarified as vegan or not can then be listed on the global vegan alcohol directory.
Excitedly, Barvniore are working on their own official app, but in the meantime they recommend the following:
Vegan Alcohol Brands
So what is on the market as vegan alcohol brands go? As with most vegan products, there are all out vegan companies which do not use any animal products or testing in the manufacturing.
However, many brands which are not entirely vegan themselves do offer vegan options.
Is Vodka Vegan?
Reassuringly, practically all hard liquor is vegan! Hurray. From vodka, whiskey, rum, bourbon, gin – this type of alcohol is one you will not have to worry about being cruelty free.
Make a White Russian vegan easily by mixing it with coconut or cashew milk. Kahlua, the coffee based liqueur is also listed as vegan.
Vegan Wines
There are literally heaps of vegan wines on the market, with increased demand for vegan labelling, wine makers are following through.
Due to the quantity of vegan wines listed on Barnivore, I will list a few great recommended wine makers for each category of vegan wine.
I must mention Lumos Wine however, a fully vegan vineyard with a vast range of delicious vegan wines. They are based in Oregon.
White vegan wine
Natura sauvignon blanc and chardonnay are an affordable brand, which use organically grown grapes.
Sparkling Vegan wine
Although these are really high end champagnes, Moet and Don Perignon are vegan!
Maschio Prosecco is a popular vegan option, which is super adorable also.
Red Vegan Wine
Red Truck and Green Truck are consistently hailed for their high quality, affordable organic red wines. They are of course an all vegan vineyard.
There is a choice of cabernet sauvignon, merlot and pinot noir.
Rose Vegan Wine
Rose all day are an increasingly popular brand and they are an all vegan company.
They are an affordable brand and have the option to drink rose from a can!
Vegan Cider
Ah the traditional fruity brewed cider that is just delicious to sip on with cold ice in the summer. Or the beautifully spiced, warmed apple cider in the colder months.
Unfortunately many of the big cider manufacturers use isinglass as cider is typically clear in appearance.
Although not entirely vegan, some cruelty free options listed on Barnivore:
Cinnful Apple Cider
Easy Apple Cider
Green Apple Cider
Rose Cider
Citizen Cider are a 100% vegan company with all of their options listed as vegan on barnivore.
Mad Jacks premium apple cider – brewed by Coors is additionally vegan.
Vegan Beers and Ale
With beers and ale, many go through the clarification process to achieve that "pale ale" status. However there are many leading and popular brands which are vegan friendly.
I must mention the all vegan beers at Brooklyn Brewery that is leading the way in NYC.
Guinness
Now I may be bias, being from Dublin, the birth place of Guiness, but I was so proud to see such a massive institution purposefully go vegan after many, many years of instilled tradition of using isinglass to filter.
This is an excellent example of a leading brand, defined by taste and quality making massive strides and being forward thinking. All Guinness which is sold in Ireland, UK and North America is brewed in Dublin – and the black liquid gold is vegan friendly.
Heineken
The majority of the Heineken brand is vegan friendly. It is brewed all over the world as a leading beer brand.
This includes the Sol beer, Murphy's Irish Stout, Amstel and Strongbow Cider.
Corona
Luckily for us plant-based beer enthusiasts, the Corona brand are listed consistently as vegan friendly. Just pop a slice of lime in there and you are good to go.
Coors
A popular and recognisable beer brand, Coors encompass a bunch of beer lines. Barnivore states if brewed in Canada or Mexico Coors are vegan friendly, including Coors light, regular Coors, Cobra lager, Rickards white, red and blonde.
However Prahva is not. Additionally, Coors brewed in the UK may not be vegan due to filtration process of using isinglass. Them pesky fish bladders.
Budweiser
One of the worlds most recognisable brands – Budeweiser is vegan friendly. However Barnivore suggests Clamato Chalado is not vegan.
Liqueurs
Baileys Almande
One tricky thing about the festive season is many of the tipples actually contains milk, cream or egg. Vegan Baileys is made with real almond milk and the perfect tipple poured over ice. It just screams Christmas and completely cruelty free.
Bom Bom
This independent, award winning brand has two delicious vegan creme liqueurs on offer. Inspired by the Ben and Jerrys "half-baked" ice-cream – the "Full Baked" premium Carribean rum is chocolate brownie flavour, made with hemp milk. It sounds to die for.
Additionally on offer, they have brought "Nilli Vanilli" – a delicious vanilla cookie flavoured drink made with almond milk and premium Carribean Rum. Yum.
Besos De Oro
These are an all vegan company. They make delicious creme liqueurs in Spain, Besos de Oro translates literally as "Kisses of Gold". It is a traditional milky Spanish beverage mixed with brandy, however the milk used here is made from tiger nuts.
Besos de Oro comes in original creme flavour and chocolate flavour – both suitable for vegans, chin chin!
Patron
The ultimate pick me up, hands down has to be Patron Cafe. The whole range of Patron is vegan friendly – hurray. But nothing beats an ice cold Patron Cafe.
Limoncello
Ah the idea aperitif. Limoncello makes the perfect palette cleanser and is just so good served ice cold. Even better is completely cruelty free. The brand do however have a Cream of Limoncello which is not vegan – not every line of drinks from the same brand are vegan friendly.
Limoncello makes a great addition to cocktails and long drinks additionally. The alcohol is steeped in natural lemon peel without any preservatives. YUM!
Sambuca
Best served neat and ice cold – Sambuca has a liquorice flavour. It hails from Italy and is traditionally drunk after coffee – or as an addition to caffeinated drinks! Thats one vegan alcohol beverage I am keen to try.
Ooh the infamous jagermeister – you will be glad to know is completely vegan friendly. It is a herbal, bitter concoction hailing from Germany.
Jagermeister has a bit of a reputation due to "Jager-Bombs" where it is mixed with energy drinks, but it is actually really good mixed with coke and ice.
Disclaimer/Warning
Here at Yum Vegan blog – we may enjoy a vegan alcohol tipple – but we always advise to drink responsibly.
It is a case that many people have alcohol problems, so we would never endorse over consumption of alcohol.
Was this article useful?
You may also find this ultimate vegan grocery list OR The Best Vegan Cook Books helpful!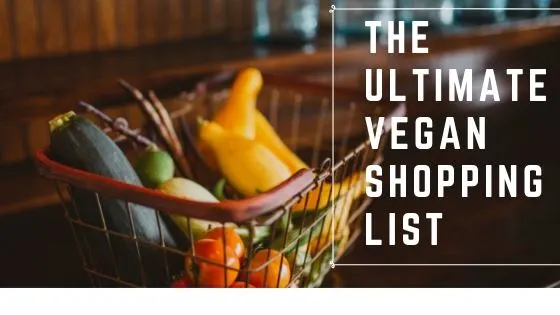 Check out some of these hilarious vegan memes.