Traveling as a vegan can seem intimidating but the more I do it, the more excited I get to try out new vegan restaurants and products in every country I go to. It's gotten to the point where the thing I look most forward to is the new food!
Like the vegan maniac I am, the absolute first thing I do after finding tickets I'm interested in is check happy cow and plan out meals. Some people check attractions – I just check out the vegan scene.
After many, many trips I've nailed down a pretty good system for making sure that we have good food even when visiting the least vegan friendly cities and countries.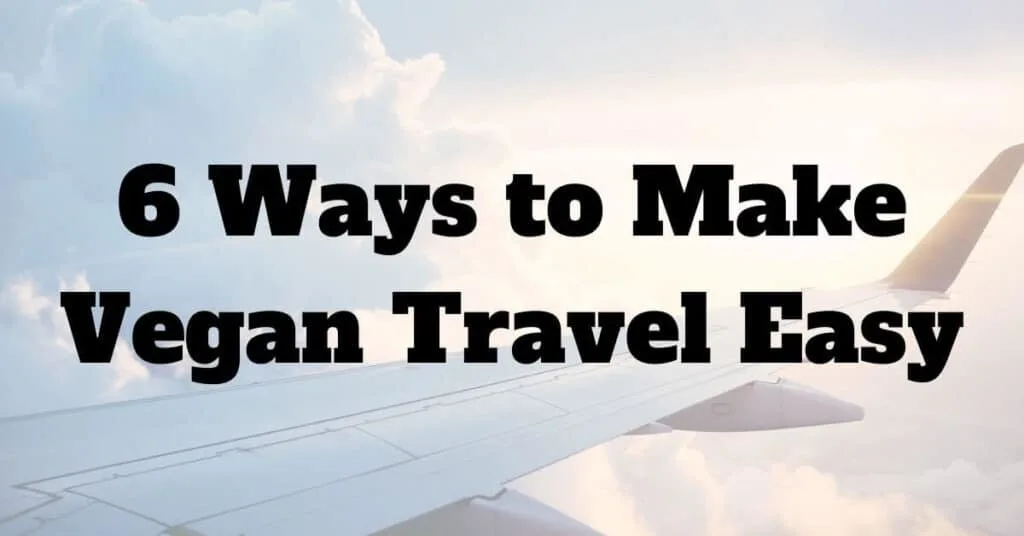 1. Happy Cow
Happy cow, happy cow, happy cow! I can't recommend them enough. The first place to check is happy cow as they will break down for you the vegan and vegan friendly restaurants, bakeries, grocery stores and more.
You can even search their map and choose which neighborhood to stay in based on which neighborhood has the most vegan options.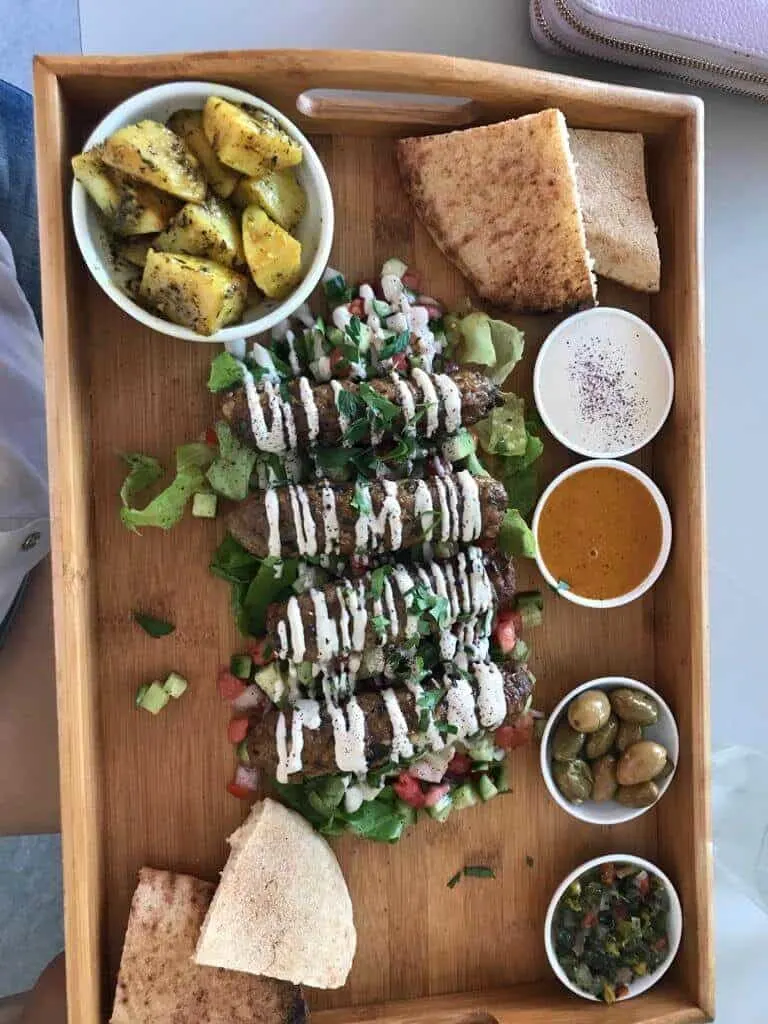 2. Apartment Rentals
Stay in apartments that are equipped with a fridge and some basic cooking supplies. More often than not I stay in an apartment vs a hotel just for the sake of having a kitchen.
Even if I'm staying somewhere with great restaurants I still want to try fun vegan supermarket products and, at the least, that usually requires having a fridge.
Booking.com is my go to tool to find good apartments and see what they've got. You can search here.
3. Come Prepared
Headed out on a hostel/ camping/ roughing it style adventure? No problem, just shove a small lightweight pot in your bag. Many hostels will allow you to cook on their stoves if the hostel food isn't something you can eat.
I've done this before and you can check with the hostel before hand to make sure they'll allow it. You can also throw your pot on a campfire or anywhere else.
It might sounds like something you don't want to waste space and weight on but I've done it plenty of times and I just roll up my clothes and shove it into the pot – it really doesn't take up that much room.
I've also brought packaged crackers, instant foods, peanut butter, dried pasta and other easy to store vegan foods if I'm really worried about access to supermarkets and restaurants.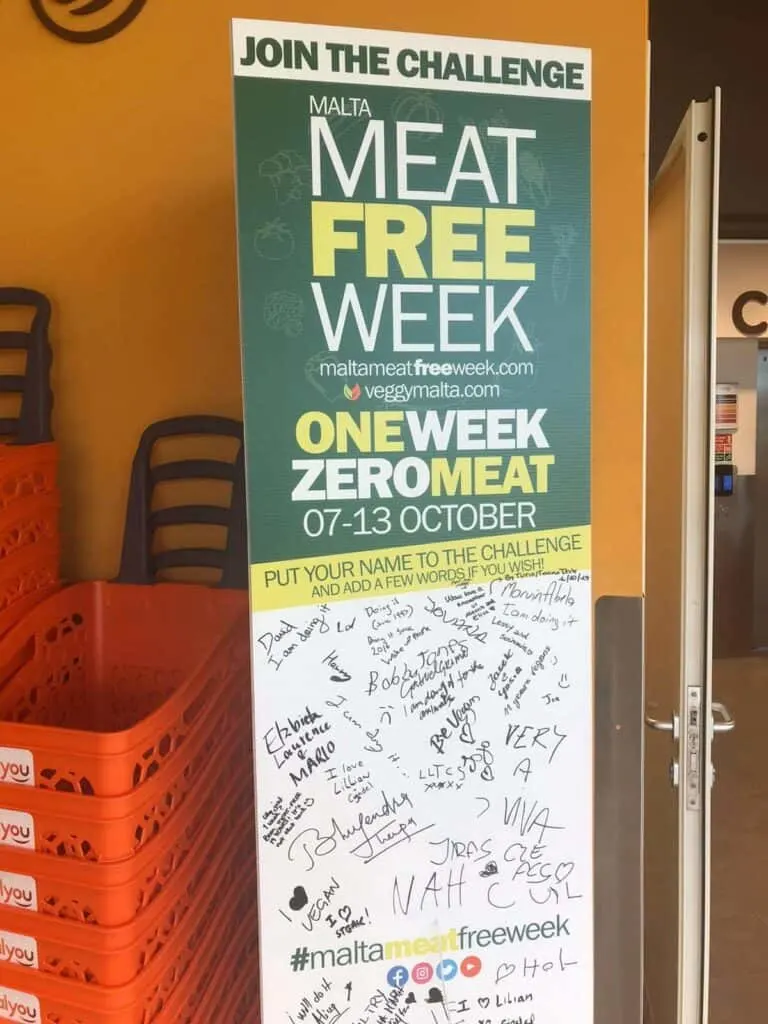 4. Find the Local Vegan Food
I've been to very few countries that don't have SOME vegan foods in the supermarket. Even countries that have few to know vegan restaurants still have cool vegan stuff.
Did you know in Cyprus, Romania and some other religious Christian countries, they fast regularly and what fasting means to them is just veganism. That means even though all their restaurants are meat heavy, they also usually have "fasting menus" – you just have to ask.
Because of this they also have plenty of vegan cheeses and in Cyprus we saw a whole section of the cheese counter just dedicated to vegan cheese. I definitely started to learn to identify the word for fasting in Greek.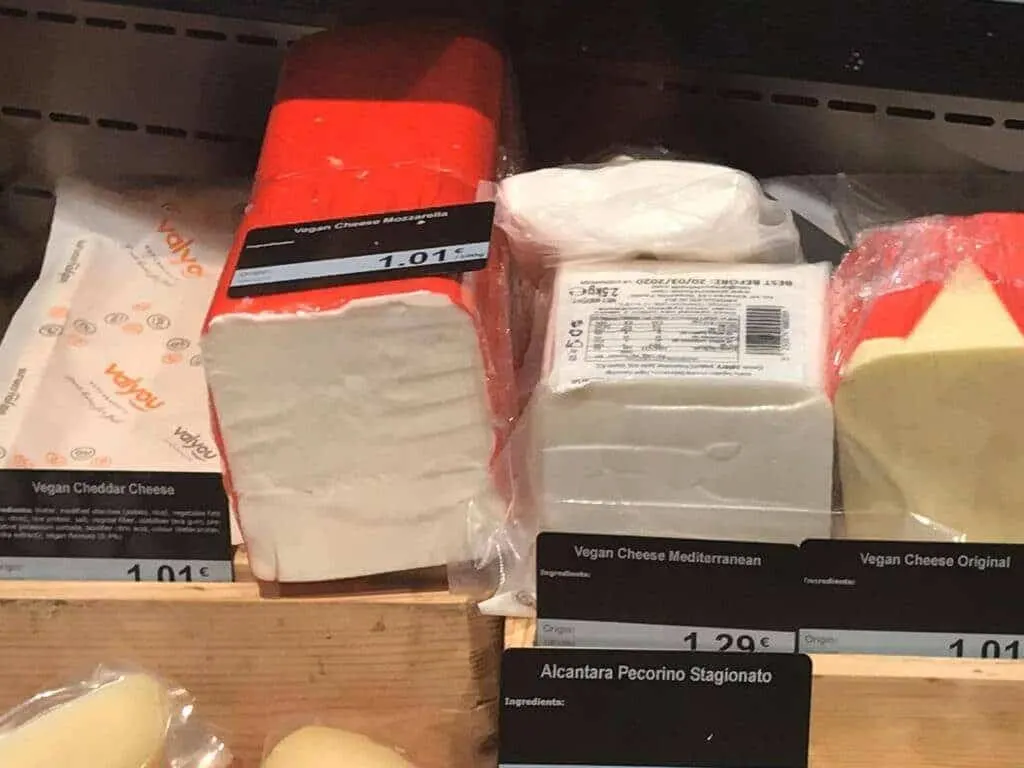 And it's the same in other countries. In Vietnam we found restaurants that were totally vegan for religious reasons, the Black Hebrews in Israel are also completely vegan for religious reasons and they have a huge line of vegan products sold in shops throughout the country.
There are also so many accidentally vegan products you can find if you are on the lookout!
5. Choose a Vegan Place to Stay
First of all, I've personally compiled a list of the most fabulous FULLY vegan hotels around the world. Check that out before you choose your next destination.
Secondly, there is now an airbnb just for us vegan folk. You can find plenty of stays with vegans around the world. This also means you'll have access to locals tips for the best vegan food, and if your just renting a room in their house, you may even get some home cooked vegan meals as part of the deal! You can check out VegVisits here.
If you are interested in a retreat you can also check out these amazing vegan friendly yoga retreats for some inspiration.
You can also organize a vegan trip with this vegan travel agency. They can arrange everything for you from vegan friendly accommodation, trips, culinary classes to having vegan meals delivered to you or connecting you with a local vegan host who will help you find great vegan food. They offer prearranged trips or bespoke holidays. Check it out here!
6. Ask on Facebook
I don't know about you but I don't have a ton of IRL vegan friends. So I turn to the awesome number of Facebook vegans. There are plenty of great world wide vegan groups and vegan travel groups. Post in a few and see if any locals or travelers who have been there can give you any tips!
You can also join vegan groups that are local to your destination and find out the best things going on in the city that way.
So that's it for my tips, if you've got any advice that I've missed, let us know in the comments! And if you found this useful, SHARE THE LOVE! And by that I obviously mean share this post on every social media platform you have 😉
You May Also Like:
The Best Fully Vegan Hotels Around the World