These vegan Thanksgiving dishes are perfect whether you are having a big family Thanksgiving or a Friendsgiving feast! With delicious vegan Thanksgiving recipes for main dishes, side dishes, salads and desserts, everything you need for the perfect vegan thanksgiving meal is below.
P.S. if you want celebrate Thanksgiving while being sensitive to the real history of Thanksgiving, be sure to check out this article about how to celebrate thanksgiving in a non-offensive way.
Don't Forget To Pin These Recipes For Later!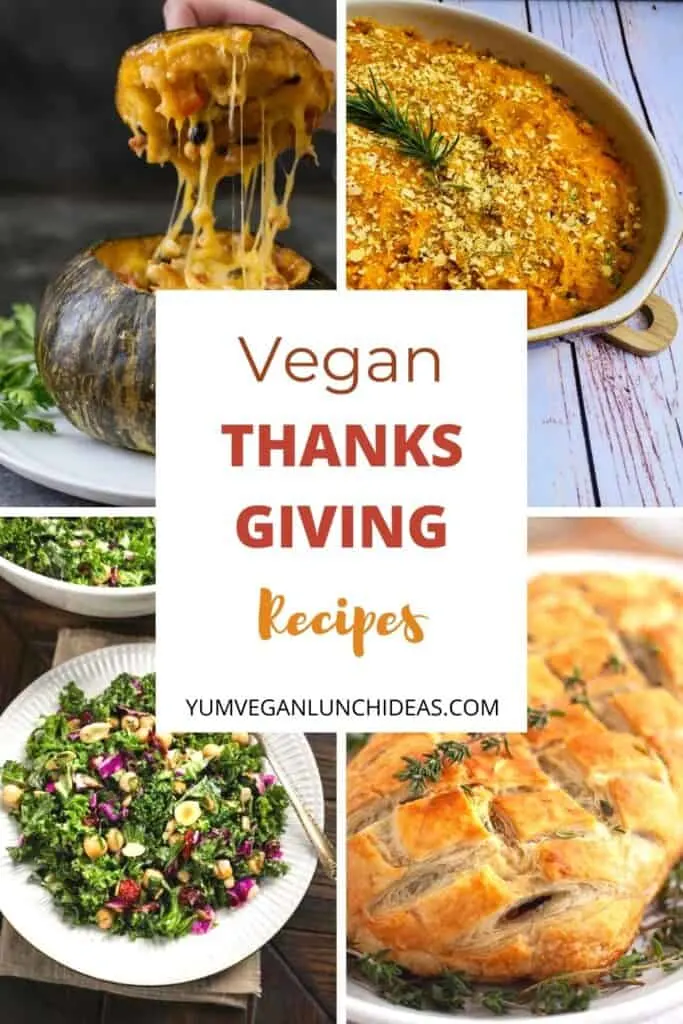 Vegan Thanksgiving Recipes