This is a super simple recipe and the perfect condiment to add to your thanksgiving meal or as a condiment for sandwiches. I love working with seasonal ingredients and I saw some fresh cranberries in the store and really wanted to make a vegan cranberry sauce recipe.
Cranberry sauce originated from Northern America and is also commonly used in the UK. Depending on where you are the flavours are slightly different, with the British version being more sour and the US one is more sweet.
In this recipe, I've tried to strike a balance between the sweet and sour notes by adding other festive flavours such as cinnamon and nutmeg.
I used this cranberry sauce in another recipe, vegan turkey sandwiches and it was simply delicious!
Vegan Cranberry Relish Recipe
I've always remembered having a big bowl of cranberry sauce in the middle of the table on Christmas Day as a child! It was guaranteed, always, the first thing to be finished, everyone loved it.
Whilst shop bought cranberry sauce is nice, it will often have additives and a lot of sugar. We use agave
in this recipe as a perfect healthy substitute to sugar. Making your own, you can always be certain about the ingredients, making it a safe gluten free cranberry sauce option too.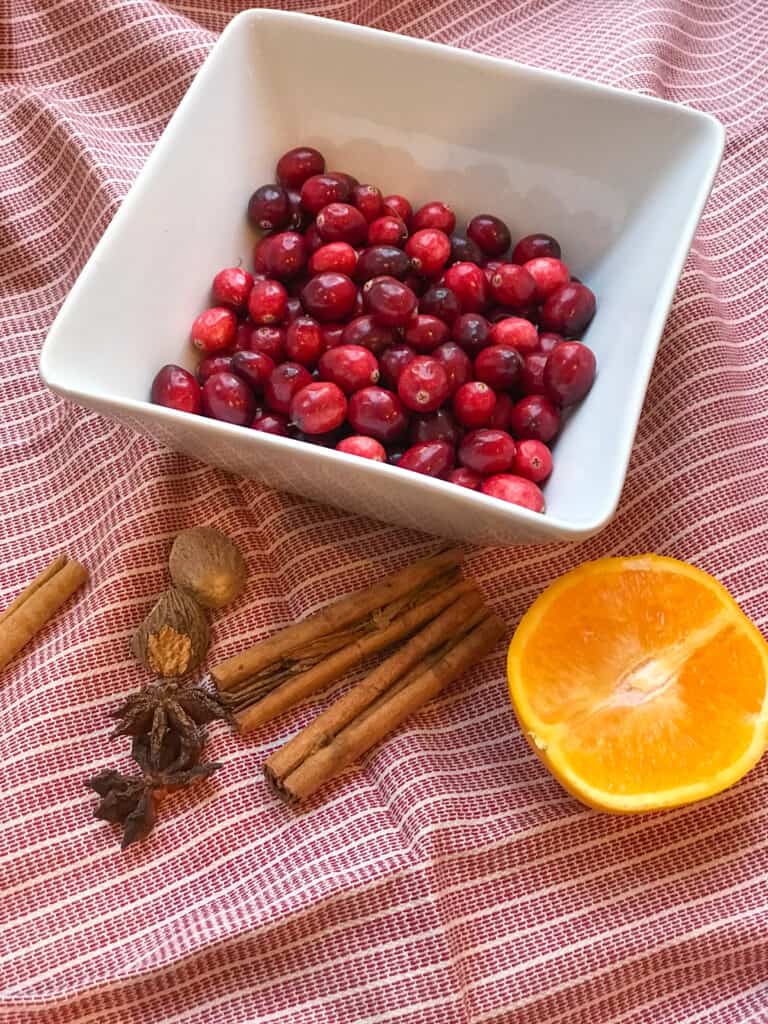 In this recipe, we added a cup full of fresh cranberries to a hot pan with freshly squeezed orange juice, nutmeg and ground cinnamon
. I also added 3 tablespoons of agave, a squeeze of lemon and a tiny bit of grated ginger.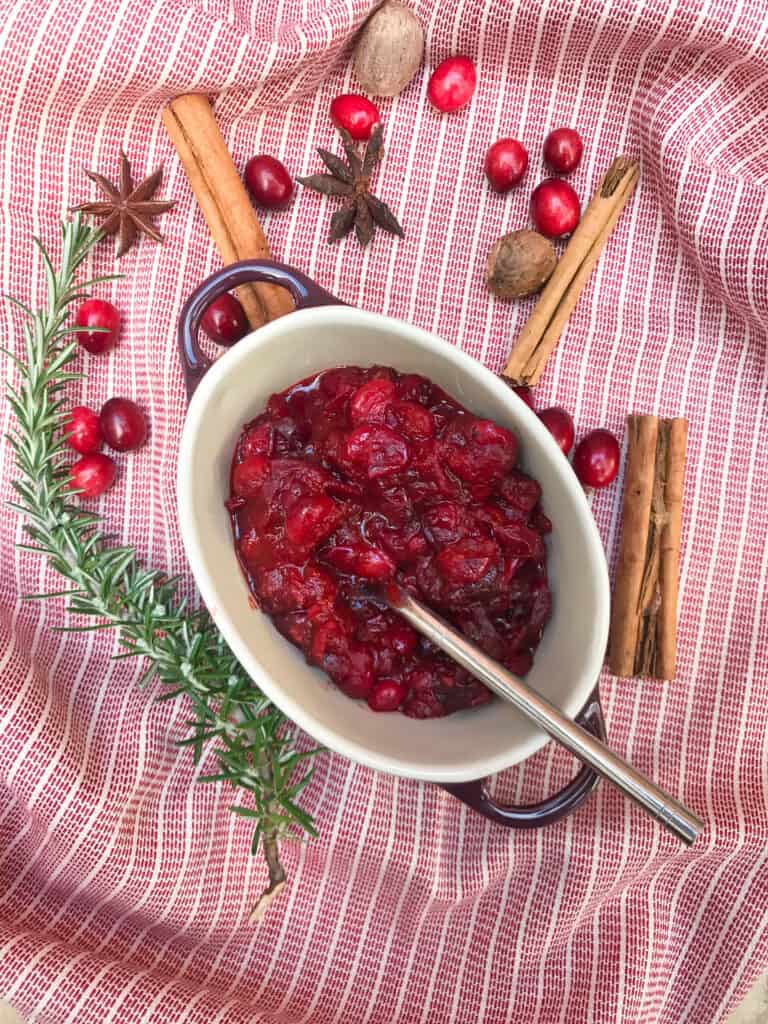 The most notable difference in taste with this homemade cranberry sauce and the shop bought one is the freshness, not to mention different more festive flavours form the cinnamon and nutmeg.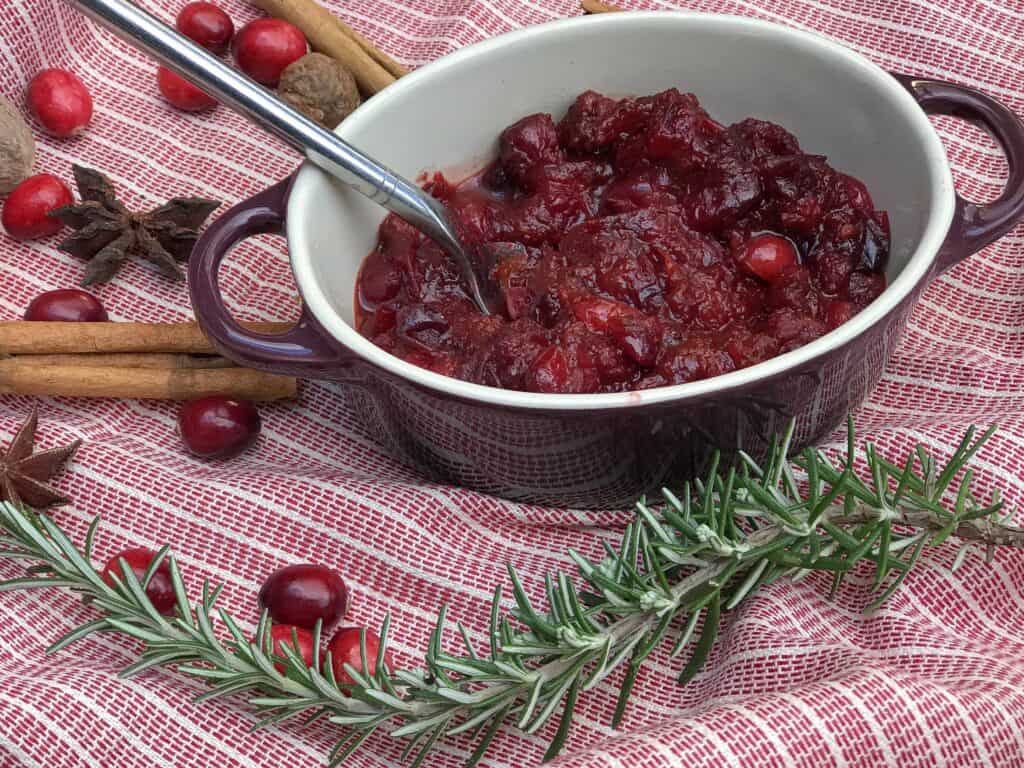 You can add it to the jar to keep in the fridge for up to three days, or you can serve it straight away after cooking. It's actually really nice when it is still warm!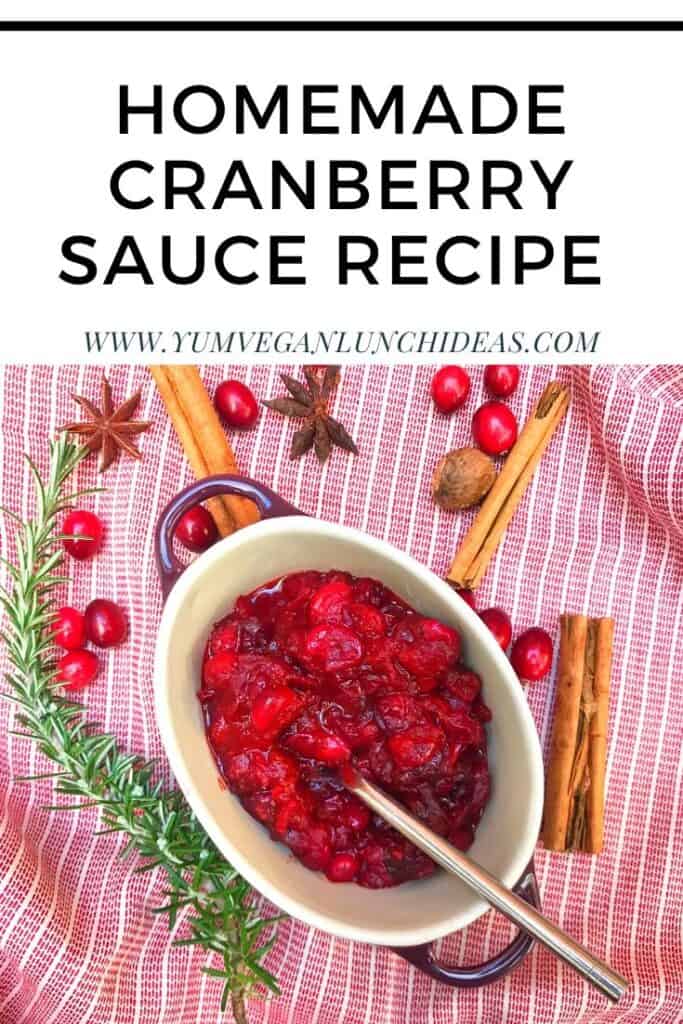 Another great idea is to share your cranberry jam with friends and family in a nice jar as a gift. If you like this recipe you may also like, vegan pate and date syrup dressing.
Yield: 6 servings
Vegan Cranberry Sauce Recipe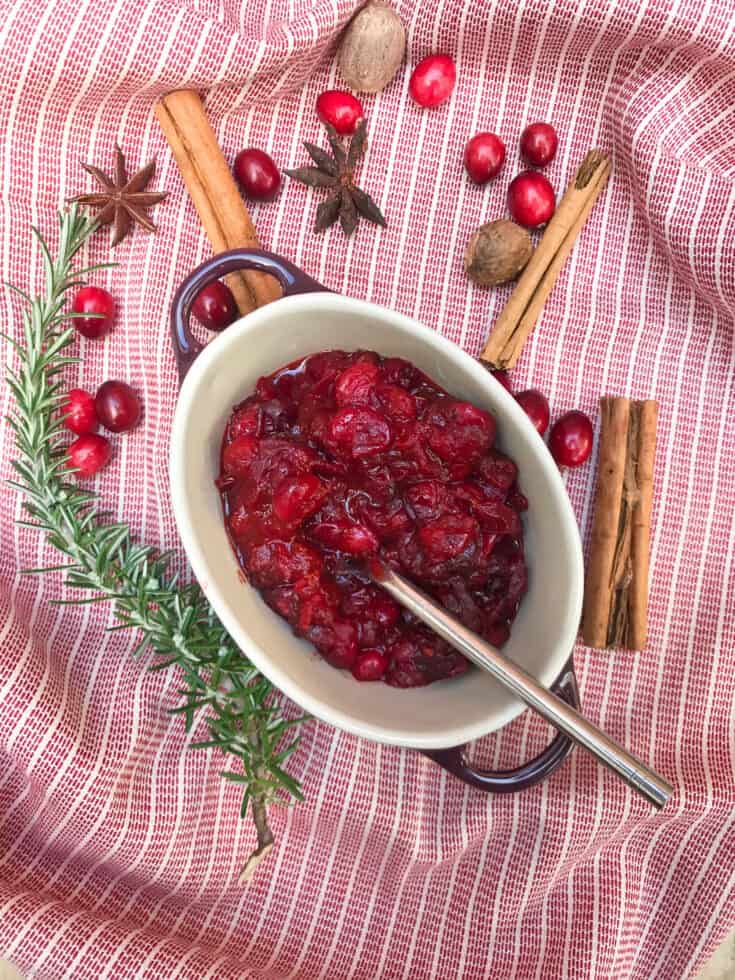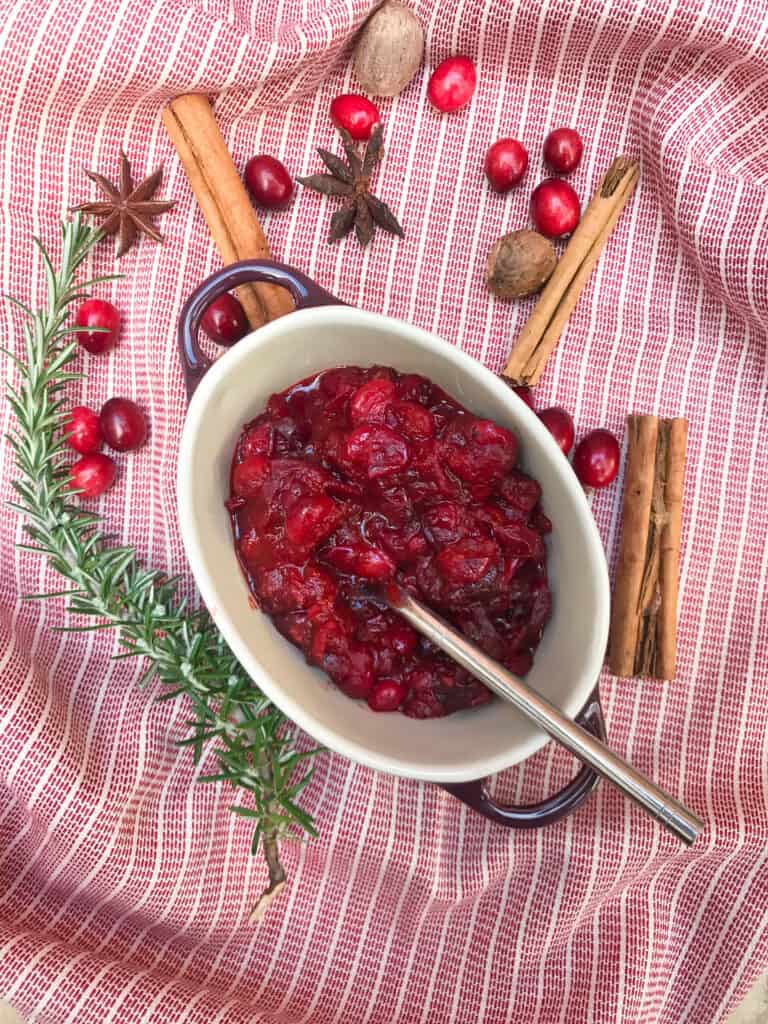 Try this fun and festive vegan cranberry sauce, it's sugar-free and gluten free too! The perfect condiment for your festive meals or sandwiches!
Ingredients
1 cup of fresh cranberries
3 tablespoons of agave
1 teaspoon of cinnamon
1/2 a teaspoon of nutmeg
1 large orange juiced
1/2 teaspoon of grated ginger
Instructions
Heat a pan with a drizzle of oil and add a cup of fresh cranberries. Immediately add the freshly squeezed orange juice and cook, stirring regulary for around 5 minutes.
Add a teeny bit of ginger, don't go overkill with this as cranberries are so sour as it is, so it is just supposed to give the sauce that extra dimension.
Once the cranberries start to wilt, add the teaspoon of ground cinamon, half a teaspoon of nutmeg and simmer further. You can add water if the cranberries are becoming too sticky.
Next add the agave, make sure to taste, as cranberries are sour and you want to get the sweet notes just right. You may want to add more agave.
Continue to simmer, at this stage, it should look more like a cranberry jam. Add a squeeze of lemon to complete,
You can add to a jar, cool down and store in the fridge for later, or serve immediatiely.
Notes
We've tried this yum cranberry sauce with vegan tofurky and stuffing in a fresh warm bread roll and it was divine! It was packed full of flaour, this is definitely the best cranberry sauce we've every tried!
Don't forget to taste test and add agave to your pallet. I defintiely felt it needed minimum 3 tablespoons of agave due to the natural sourness of cranberries.
We were big fans of eating this sauce warm! It is defintiely the best way to have it.
Recommended Products
As an Amazon Associate and member of other affiliate programs, I earn from qualifying purchases.
Nutrition Information:
Yield:
6
Serving Size:
1
Amount Per Serving:
Calories:

52
Total Fat:

0g
Saturated Fat:

0g
Trans Fat:

0g
Unsaturated Fat:

0g
Cholesterol:

0mg
Sodium:

1mg
Carbohydrates:

13g
Fiber:

2g
Sugar:

9g
Protein:

0g
Check out these articles: