Christmas is almost here and us vegans are all eager to plan the ultimate vegan feast, right? Just a few weeks ago I made this delicious Vegan Christmas Menu on a practice run as it was my first time making this particular seitan roast.
I am not blowing my own trumpet here but this meal was incredible and would make for an amazing Vegan Family Christmas meal even if you have meat eating visitors.
in this article we have listed every single recipe we used. From the homemade cranberry sauce and onion gravy, to the seitan roast and best roast potatoes you've ever tried!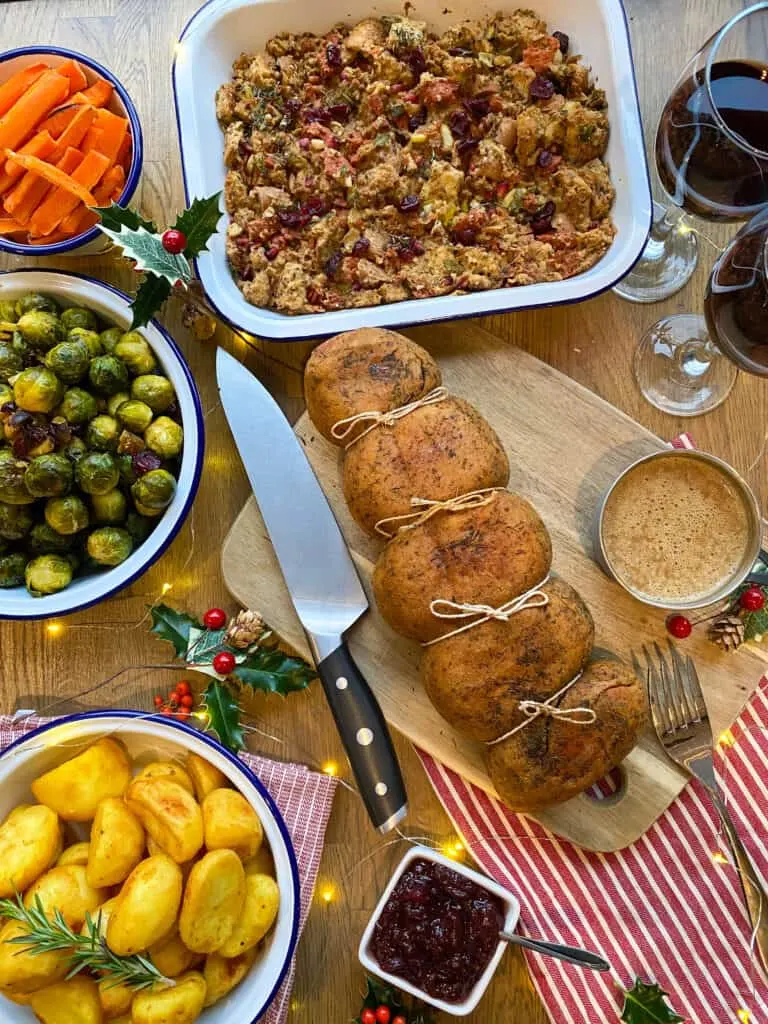 We have everything you will need right here for Christmas Day! Many of the recipes you can make ahead of time so you can keep the lead up to that special meal to sip on a festive cocktail and spend quality time with your family.
The Ultimate Vegan Christmas Feast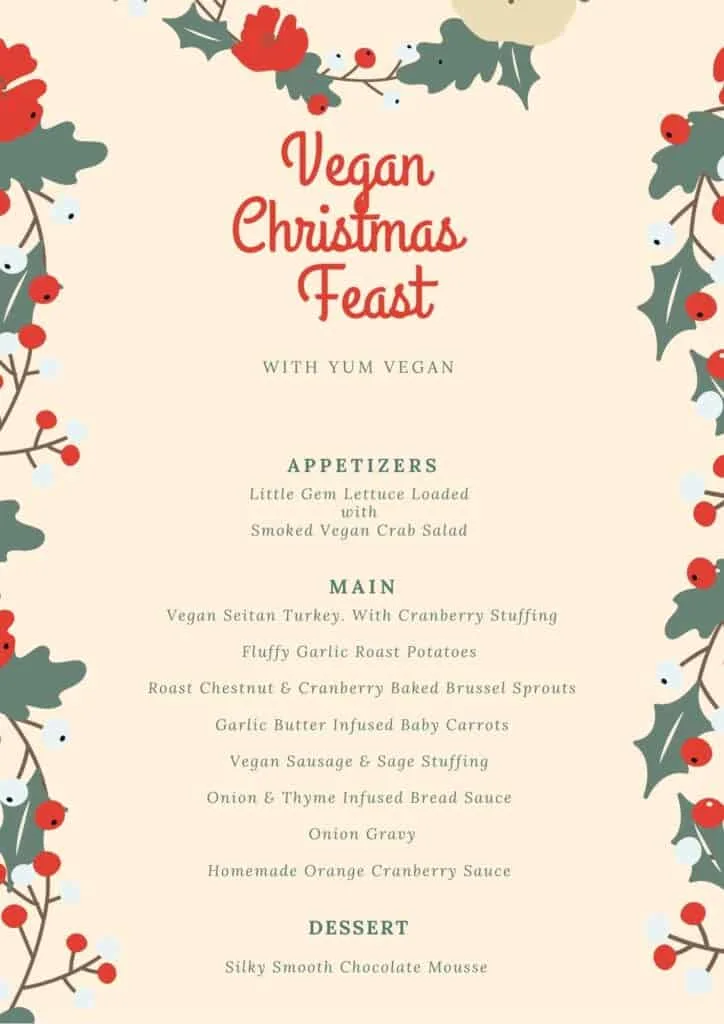 Ultimate Vegan Christmas Menu Recipes
Here we have listed all the ingredients and recipes for the ultimate vegan feast on Christmas Day! Featuring cranberry and sage stuffing seitan roast, chestnut and cranberry brussel sprouts, maple baby carrots, festive cranberry sauce, fluffy roasties, vegan sausage stuffing and onion gravy for the main, you are sure to 'WOW' everyone this Christmas.
We finish this off with a light chocolate mousse that takes a matter of minutes to make and has the ultimate silkly smooth consistency. Your guests will think you've spent hours on it. With this easy dessert you can preserve your time for the more time consuming main recipes.
We have also specifically listed what is best made ahead of time and what to make on the day!
You may also like:
Disclaimer: There are affiliate links in this post. By using them, we will get a small commission of the sale at no extra cost to you. It's the little things like this thats keep us afloat. We never recommend something we don't believe in, always tired and tested too.
If you like this vegan Christmas menu please leave us a comment in the section below!