If you've got a sweet tooth, this post is for you. Ranging from traditional vegan Christmas desserts to creative delicious treats, here's everything you'll need to satisfy any seasonal craving.
I personally will be diving into the peppermint ice cream like beach season will never return, but have a browse and see which of these awesome desserts will spark your fancy.
If you've got a favorite vegan Christmas dessert recipe that we missed, leave us a comment so we don't have to miss out on any delicious goodness this winter.
When you get through this list be sure to check out our roundup of the best vegan holiday drinks this year. Whether you are looking to get wasted or just curl up with a hot chocolate, you won't want to miss some of these decadent drinks.
We've also got a roundup of fabulous Christmas recipes from breakfast to centerpiece main dishes and more. Check it out here.
Don't Forget to Pin This Post for Later!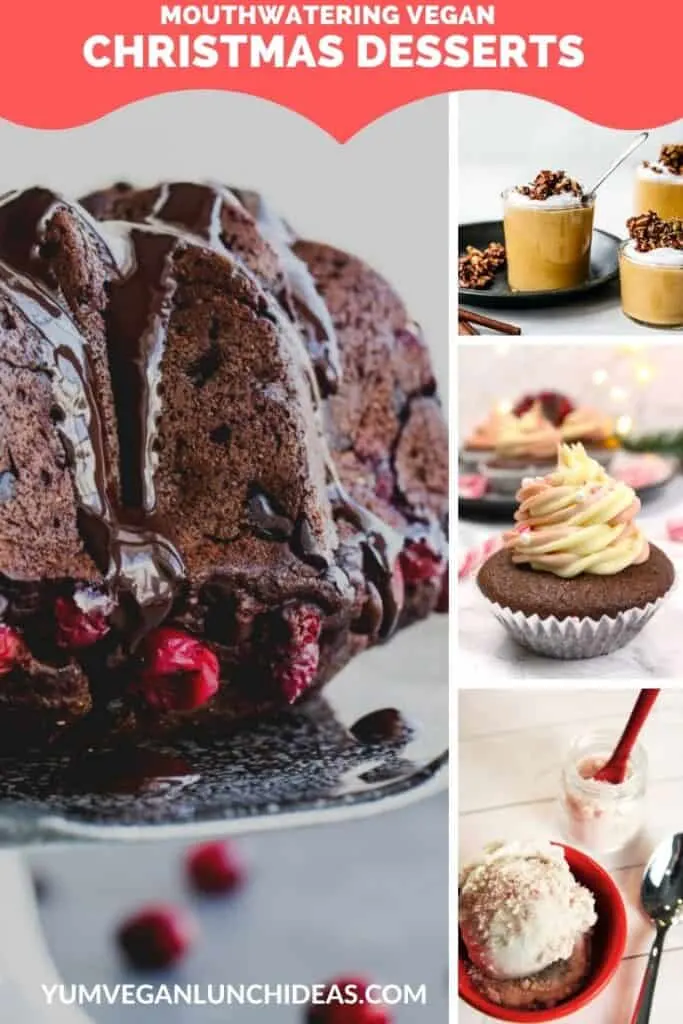 You May Also Like:
Vegan Apple Cinnamon French Toast Casserole