I can't believe how Rosh Hashana (Jewish new year) snuck up on me this year. We are already only a few days out, and I'm stuck in quarantine, trying to throw my meal plan together.
As per usual I'm stalking the internet for the best vegan Rosh Hashana recipes, so I thought I'd help all my fellow Jews/Jewesses out and compile all the most delicious ones here.
I tend to go for a mix of classic dishes and incorporating new flavors into my meal and the millions of side dishes needed to assemble all the simanim. But there are plenty of options below to suit different diets and personal tastes.
Oh, and for the record, the honey referenced in the bible actually refers to date honey, so grab some silan
and don't let anyone make you feel left out.
Don't Forget To Pin This Post For Later!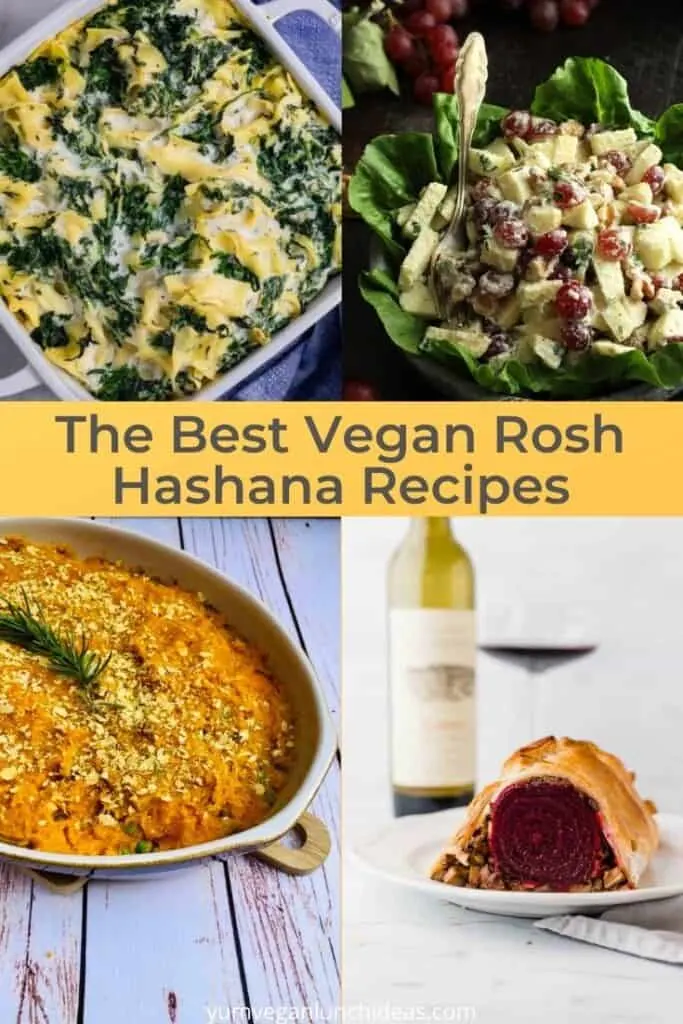 Vegan Rosh Hashana Recipes