Buckwheat comes in many forms and guises, which means cooking buckwheat does too. This simple how to cook buckwheat guide will help you master the delicious, nutritious buckwheat food in its many forms.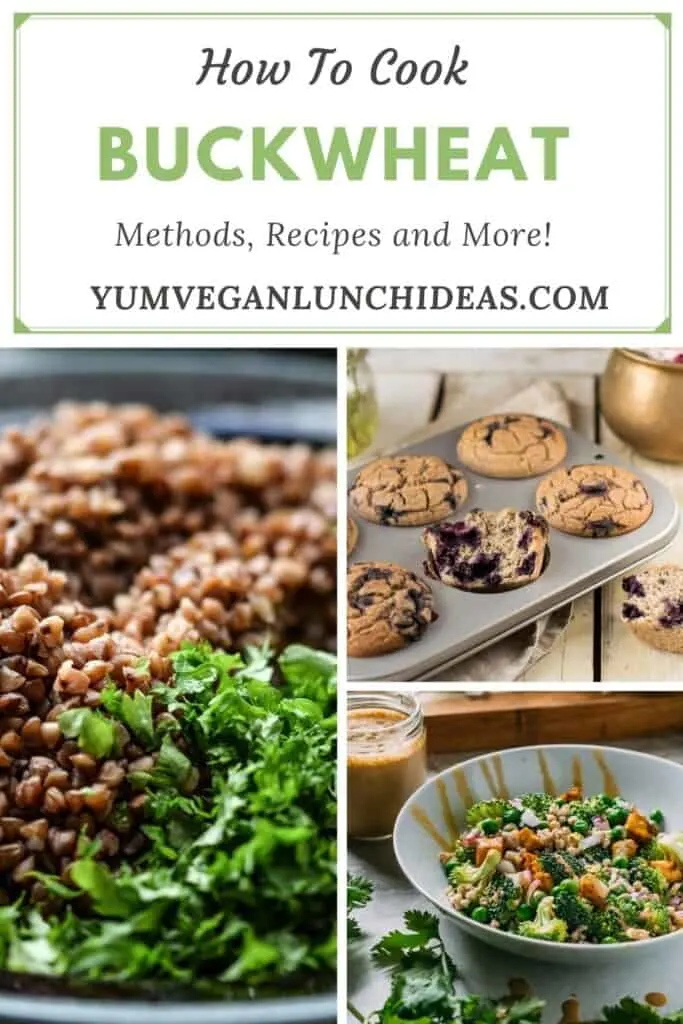 Buckwheat comes with numerous health benefits. It's packed full of nutrients and fibre. Buckwheat is not a grain but a seed. It's name can be deceiving however and it is entirely gluten free and not wheat.
Despite its name, buckwheat is a relation to rhubarb, knotweed and sorrel and is in fact a seed of a plant rather than a grass.
Buckwheat is sometimes referred to as a "pseudo grain" as it has complex carbohydrate properties. For this reason, it serves many culinary purposes like traditional cereals.
Buckwheat is popular in Russia, Asia and Europe. Kasha is the Russian word for porridge which is often used in terms of buckwheat porridge. Buckwheat has been a staple for centuries in Russia, thought to have been brought by the Greeks – hence the name grechka for the grain itself. In Russian mythology – buckwheat is known as the "mother of grains".
Buckwheat has a distinct nutty, earthy flavour. I have really grown to love buckwheat in recent years and they are now a staple in my kitchen!
We have some buckwheat recipes to accompany the various forms of buckwheat right here.
Buckwheat Groats
Buckwheat groats are tastier than they sound. They come in small pellet like shapes and are actually the shelled seed of the buckwheat plant.
Buckwheat groats are a beautiful golden brown colour and are nutrient dense.
Buckwheat groats are hearty and nutritious. They can be used sweet in dishes like porridge. Also known as Buckwheat Kasha is a delicious and filling breakfast.
However they are equally as delicious savoury, cooked al dente for salads, in soups, crackers or as a delicious porridge.
Buckwheat groats can actually be enjoyed raw, however raw buckwheat are best sprouted for optimal digestion.
We give you some simple pointers on how to prepare buckwheat.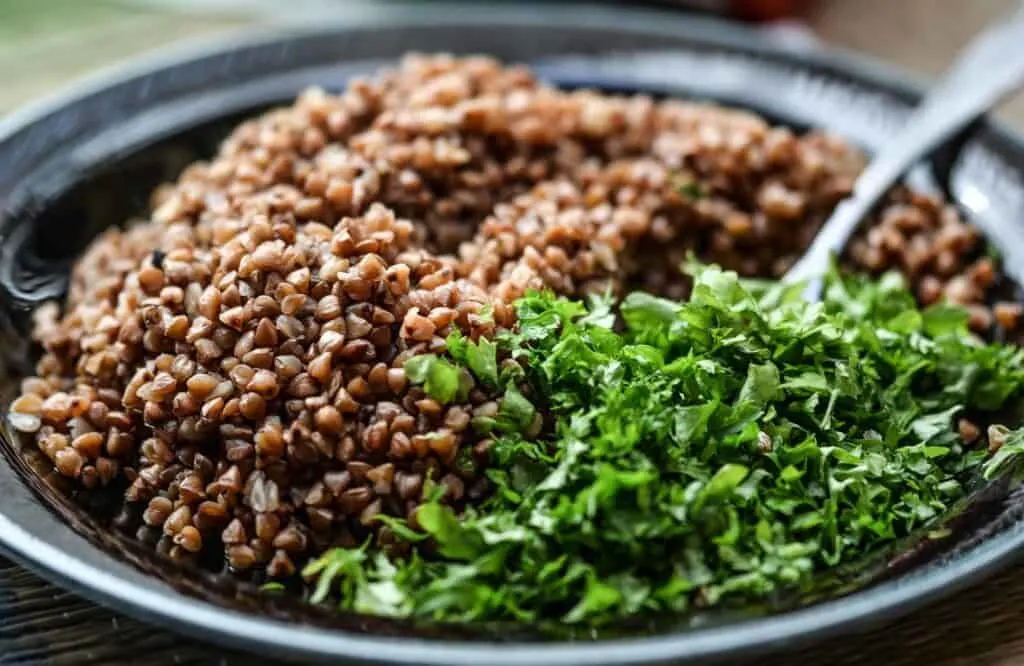 How To Cook Buckwheat Groats
Cook Buckwheat Groats On The Stovetop
As with most grains such as oats and rice, using the formula 2:1 usually is a great place to start. This goes for buckwheat groats too. So use the ratio of 2 times the amount of liquid as there are groats. 2 cups liquid to one cup buckwheat groats.
One cup of buckwheat would ordinarily serve 4 portions.
Simmering on a low heat until soft – checking they are not sticking to the pan throughout. Depending on how soft you like them will depend how long you cook them through.
Some recipes call for the buckwheat groats to be toasted initially, prior to simmering, giving a deeper more toasted flavour. Toasted buckwheat is utterly delicious!
Do not overcook as mushy buckwheat is not as appetising!
How To Make Kasha
If you were wondering what kasha is and how to cook kasha – it is essentially the same thing – buckwheat groats cooked for a type of cereal of porridge.
You may want to use dairy free milk as your chosen liquid to make a creamier kasha. However some simply eat it with a little butter and salt – however if vegan of course to use vegan butter.
Cook Buckwheat Groats In An Instant Pot
If you have an instant pot or pressure cooker – this is a great way to cook your buckwheat groats in minimal time with little effort. Just use the same principle you do for other grains and the 2:1 ratio on a medium heat.
Pressure cookers have a minimum liquid requirement so always check the manufacturing leaflet.
How To Cook Buckwheat In a Rice Cooker?
A rice cooker is another great way to cook some delcious buckwheat groats.
Simply place your buckwheat groats in to your rice cooker – however with the way rice cookers operate – you will want to reduce the amount of liquid in there to avoid mushy buckwheat.
So this will be 1:1.5 ratio buckwheat groats to liquid. Place on a medium heat and cook for approximately fifteen minutes, or until nice and soft.
At the end, you can stir some vegan butter through it.
Try toasting your buckwheat groats before adding to the rice cooker!
How To Roast Buckwheat? How To Toast Buckwheat?
The quickest way to get that delicious toasty taste off the buckwheat groats is to place groats on a dry pan or skillet, over a medium heat until browned.
You can also place the groats on a tray and roast on a medium heat for approx. 15 minutes
How To Cook Raw Buckwheat?
Buckwheat groats don't necessarily need to be cooked down on the stovetop – you can soak them in a plant based milk, similar to overnight oats and simply stir into some warmed milk when they have softened.
How To Cook Buckwheat In The Microwave? – How To Reheat Buckwheat?
The best way to reheat buckwheat is in a microwave – simply add one tablespoon of liquid such as water or milk. Stir through and heat on a medium heat. Perhaps you would like to cover the microwavable dish so the buckwheat does not spill over.
You can also reheat buckwheat in a non-stick pan over a medium heat. Again, adding 1 tablespoon of liquid to stir through and unstick the groats.
How To Serve Buckwheat Groats
There are many ways to enjoy this humble grain. Whether its a sweet, warming porridge groats breakfast or a lightly salted addition to a delicious salad, or a soup.
Condensed Milk
A sweet, Vegan Condensed Milk
will be a rich and tasty addition to buckwheat groats.
Unsalted Butter
Many recipes for buckwheat kasha calls for a knob of unsalted butter, in which you would substitute with a vegan butter version.
Buckwheat Breakfast Bowl With Blood Orange
This Buckwheat Breakfast Bowl with Blood Orange is vegan and gluten-free. I is satisfying breakfast has only 6 ingredients and comes together in minutes.
Tender morsels of buckwheat that have been quickly simmered in coconut milk and maple syrup are topped off with juicy slices of blood oranges to make a quick and hearty breakfast.
This is a good example of how to cook soaked buckwheat.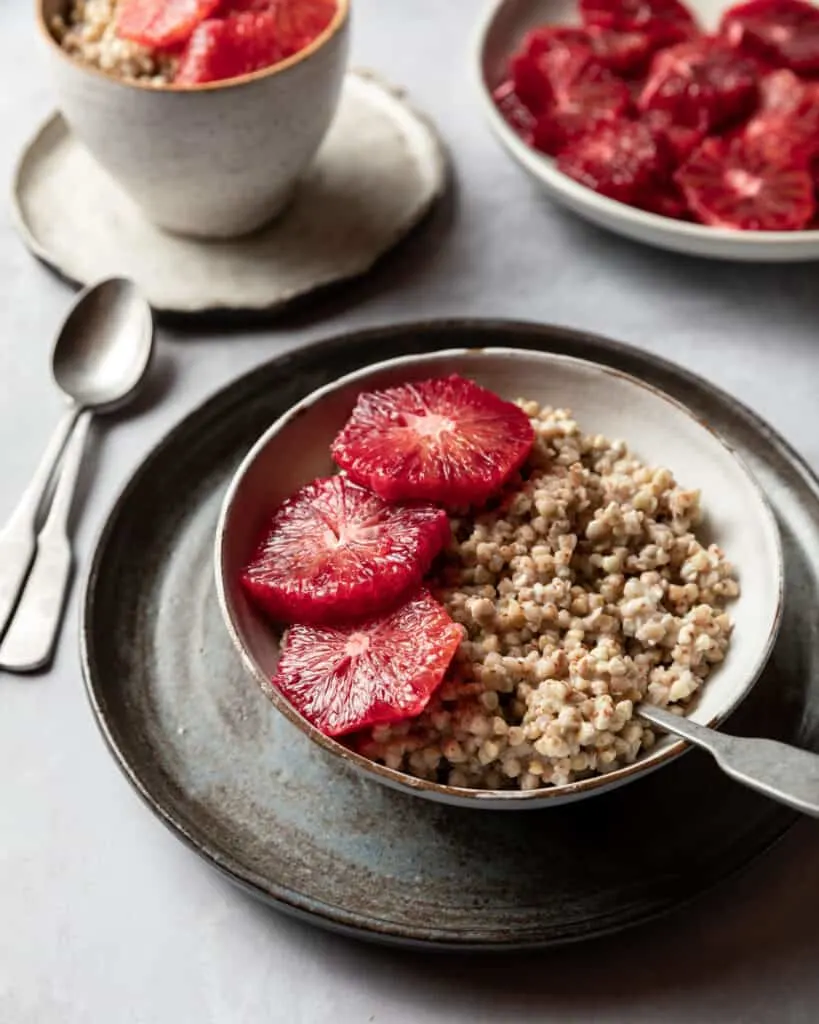 Peanut Broccoli Buckwheat Buddha Bowl
This Peanut Broccoli Buckwheat Bowl has a satisfying chew that is downright addictive – watch out for that! And every bite of this protein-packed bowl is drizzled in the easiest no-cook Thai-inspired peanut butter sauce ever—this bowl is hearty, healthy, and a complete pleasure to devour!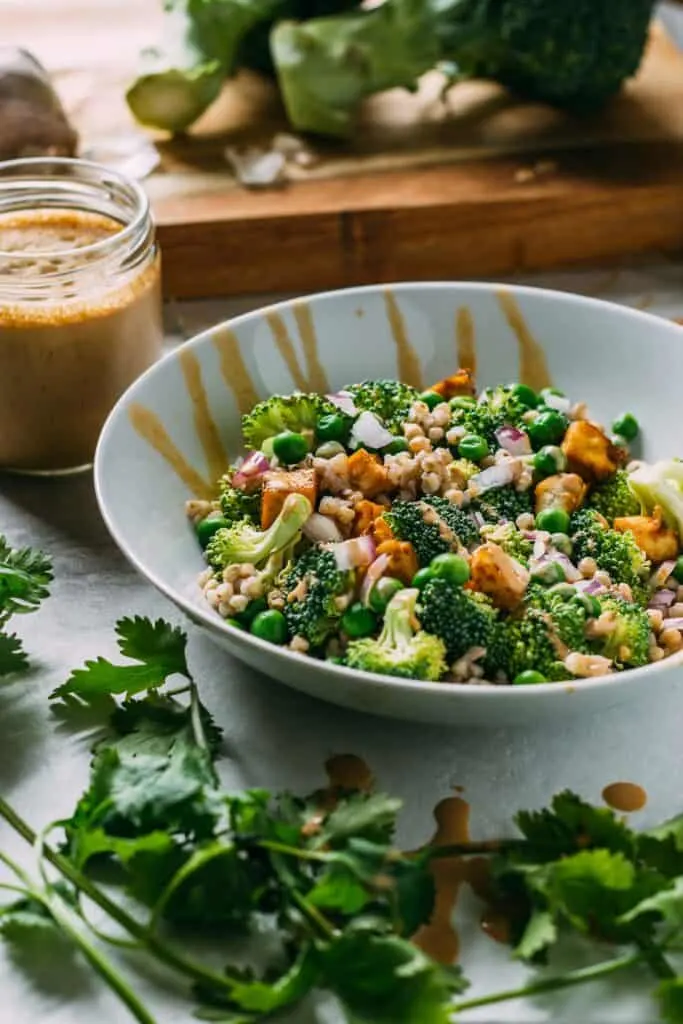 There are many alternative ways to include buckwheat groats in recipes – like these delicious buckwheat cookies and buckwheat crackers below.
Berry Buckwheat Breakfast Bowl
Start your morning off right with a refreshing and delicious Berry Buckwheat Smoothie Bowl! It takes minutes to make and only requires 4 wholesome ingredients: buckwheat groats, non-dairy milk, frozen mixed berries, and frozen banana!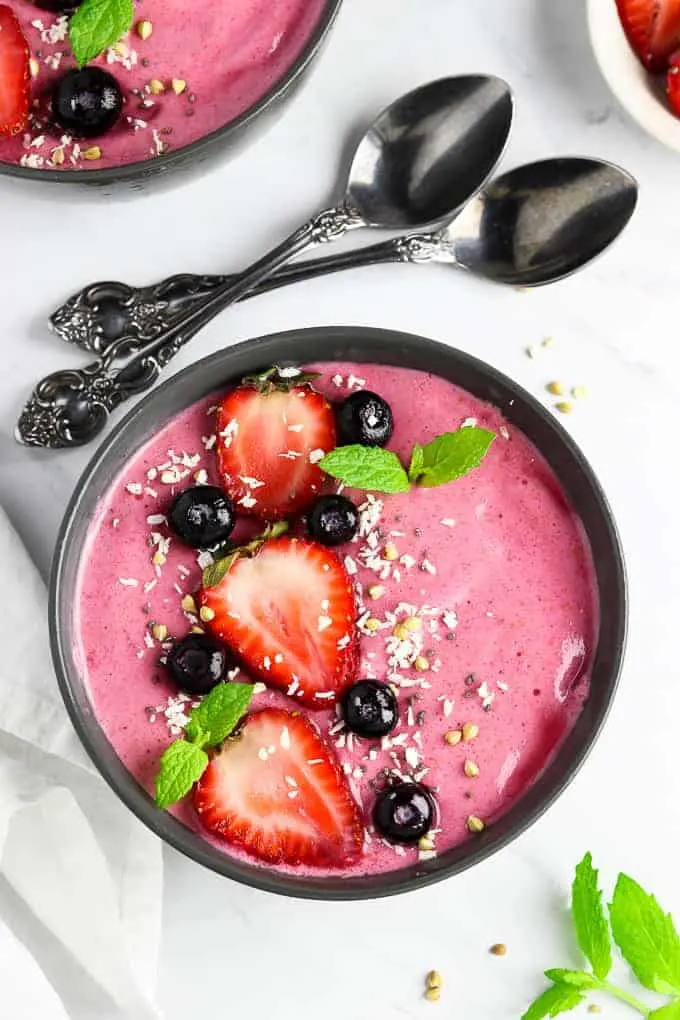 Buckwheat Groat Crackers
These 5-ingredient gluten-free Sprouted Buckwheat Crackers make a delightful and healthy snack with some peanut butter or homemade cashew yogurt. Whether you're celiac, intolerant to gluten or eat gluten-free food by choice, those sprouted crackers will make your day!
With delicious herbs and flavours – these buckwheat crackers are really good.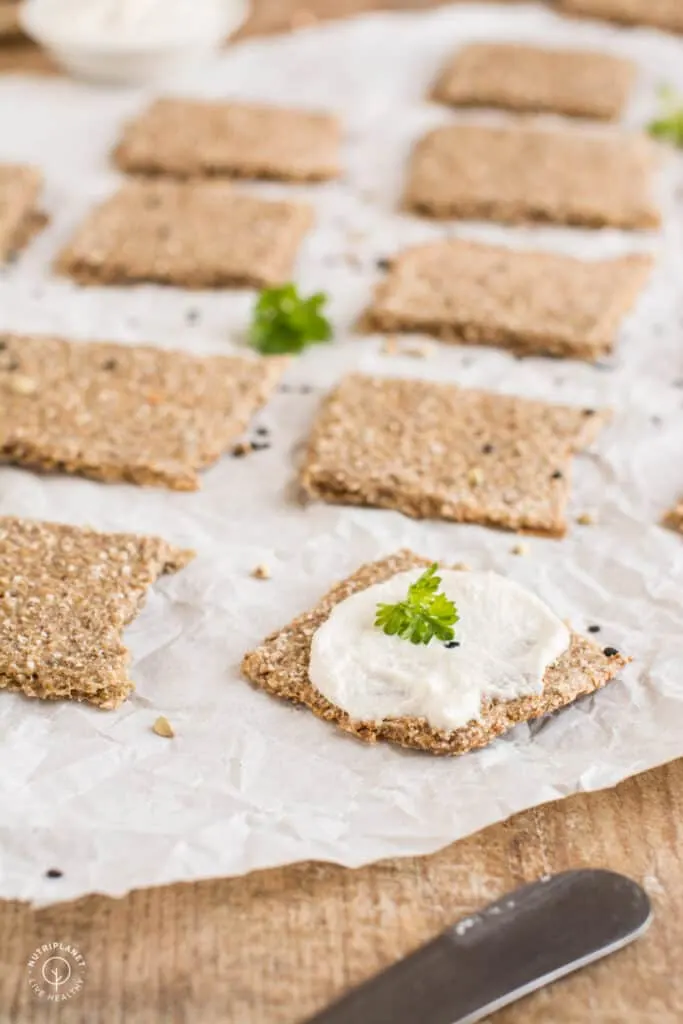 Buckwheat Chocolate Crunch Cookies
Thanks to protein, fiber, iron, and calcium, these Buckwheat Chocolate Crunch Cookies make a nourishing (not to mention delicious) grab and go breakfast or brunch!
Dip them in a scoop of your favorite dairy-free yogurt, and it becomes an easy-peasy, photo-worthy, fun-to-eat treat!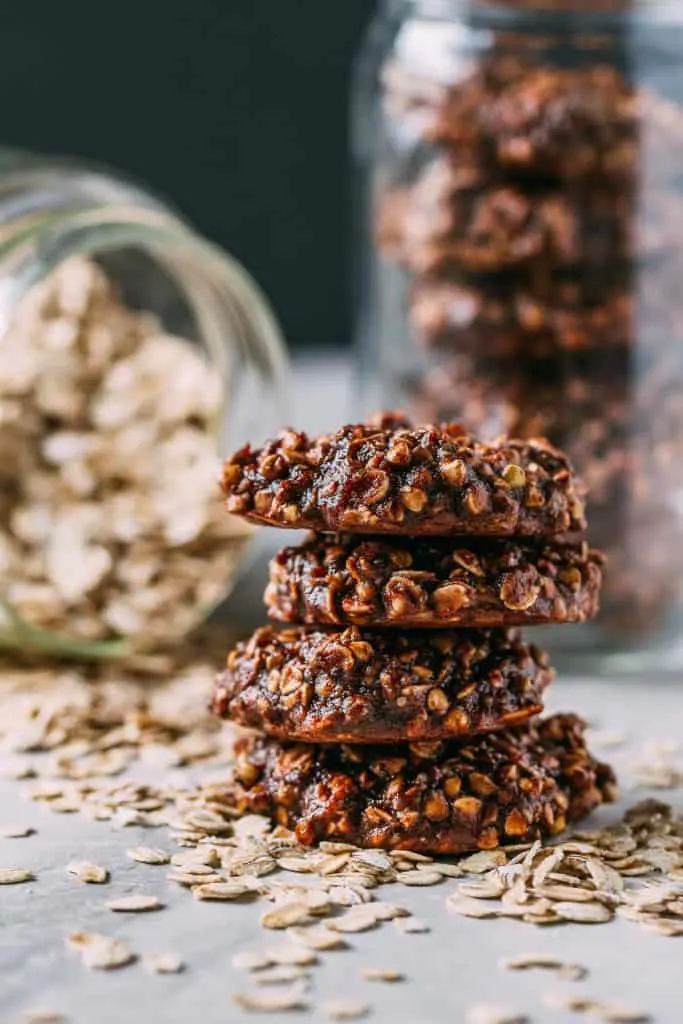 Homemade Granola With Buckwheat
This homemade granola with buckwheat is made with buckwheat groats, nuts, gluten free rolled oats, spices, and is lightly sweetened with maple syrup. It's a delicious, wholesome anytime snack.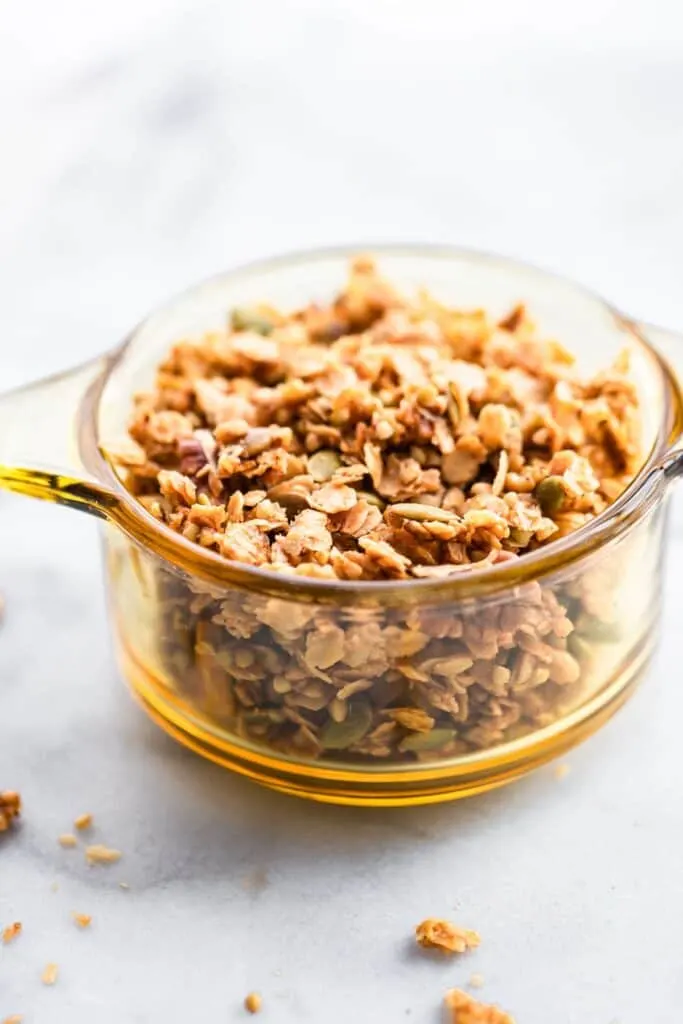 Chocolate Peanut Buckwheat Cereal
This Chocolate Peanut Buckwheat Cereal is pure indulgence – it is hot and creamy and packed with protein. This is such a decadent but delicious way to start the day.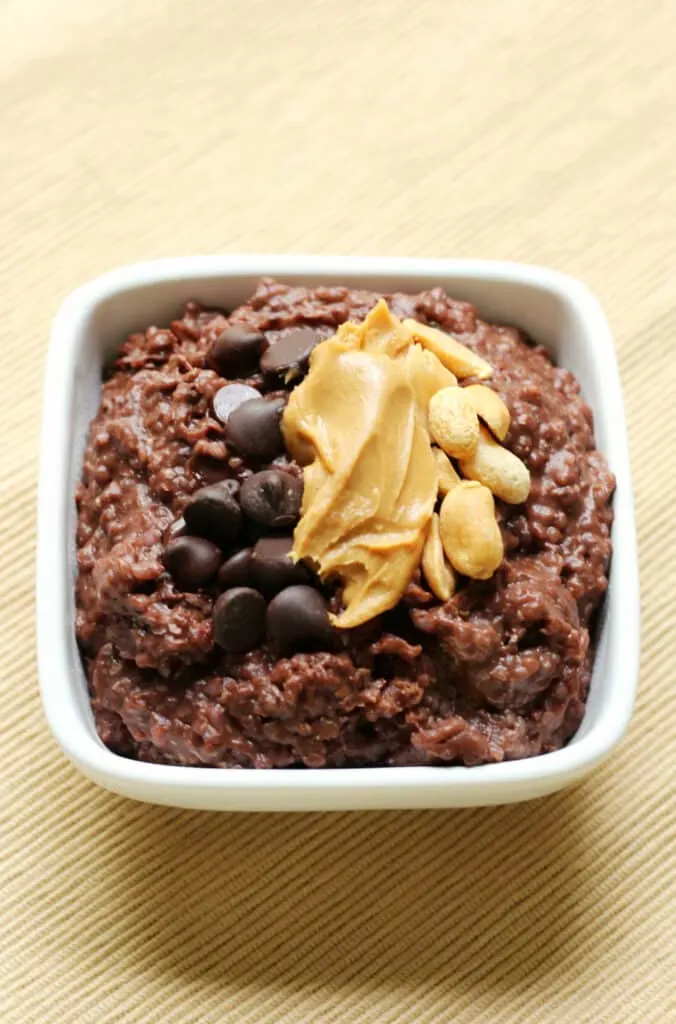 How To Sprout Buckwheat Groats
Sprouting seeds, nuts and grains boosts the nutritional properties significantly. As with many plant based grains and pseudo-grains – soaking and sprouting can help break down the phytic acid.
Phytic acid can cause problems with absorption or the key nutrients of that particular food which is counter intuitive!
Sprouting your buckwheat groats increases the absorption of the nutrients mentioned such as magnesium, phosphorus, zinc, copper and calcium.
Many people prefer to sprout the raw buckwheat groats prior to cooking as they maintain their shape and do not become mushy which sometimes occurs if simply over boiled.
Method To Sprout Buckwheat
1 cup raw buckwheat groats (organic works best, opt for non-toasted)
Water
Rinse buckwheat in a fine mesh sieve a number of times – until the water runs clear.
Place buckwheat groats into a sterilised mason jar, or a specific sprouting jar If you have one and cover with filtered water and lid. Leave for approx. eight hours.
Drain water from jar and rinse the buckwheat groats once again, placing back in the jar and covered with fresh, filtered water. Cover with lid.
Leave for a further 8-12 hours and hopefully the little groats would have sprouted by now.
Place freshly sprouted groats in fridge for up to 4 days – or dehydrate them in the oven on a low temperature to preserve for much longer.
Please note, not all buckwheat will sprout as some has been heat treated.
Buckwheat Pasta
Pasta made from buckwheat gives a somewhat intensely toasted flavour. Buckwheat pasta is another great gluten free option – which opens the doors to lots of your favourite pasta dishes.
Cooking buckwheat pasta usually takes between 9-11 minutes, depending on the brand. Allow approximately 75g per person and add pasta to a pan of boiling water to cook, stir and reduce to a medium heat. Do not exceed stated time as the buckwheat pasta may become soggy. Drain and serve immediately.
Buckwheat pasta is delicious with a few simple ingredients. My favourite simple buckwheat pasta dish involves:
2 cups cooked buckwheat pasta
1 tbsp olive oil
1/2 tsp garlic granules
1/2 cup cooked petis pois peas
Salt and pepper to taste
This is a quick and easy lunch – and great for picnics too! My little boy loves this for his lunch and gobbles it down.
Buckwheat Flour
Buckwheat flour is traditionally used for galettes, blinis and noodles – but it is also great for cakes, muffins, biscuits and some of these delicious recipes below.
Buckwheat flour is slightly speckled and mildly sweet – making it the perfect flour of sweet treats. We have some delicious buckwheat flour recipes below.
Buckwheat Rhubarb Muffins
These Buckwheat Rhubarb Muffins are absolutely delicous. Whether they are a snack, for teatime, picnics or brunch, the are a must try. With spring fresh rhubarb, fresh ginger and rose water, the flavour combinations are winning.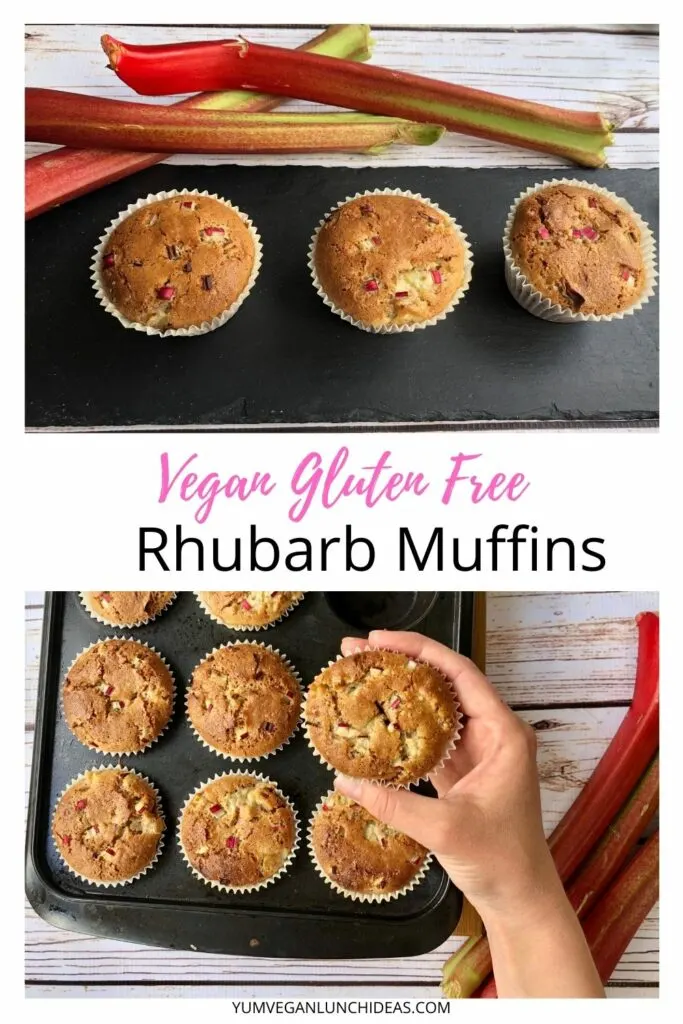 Buckwheat Pancakes
Buckwheat Pancakes is the first recipe to come to mind when I purchase buckwheat flour. These Vegan Buckwheat Pancakes are absolutely delicious and super easy to make.
Buckwheat and chia seeds are the two key ingredients, both healthy and nutritious whole foods. This is perfect for breakfast or lunch, which the whole family will love.
Some recipes call for sour cream with buckwheat pancakes, in which case you could totally replace with a vegan sour cream or vegan whipped cream alternative.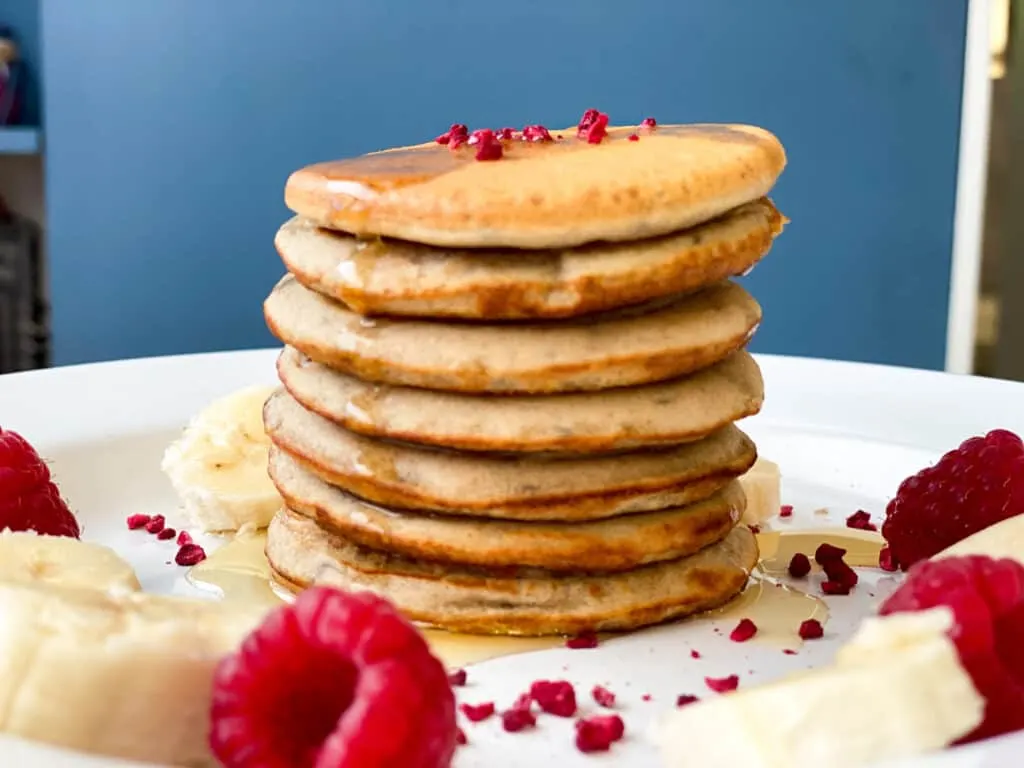 Buckwheat Sweetcorn Fritters
These Vegan Corn Fritters are held together beautifully with buckwheat flour. Vegan corn fritters are a popular brunch in New Zealand.
Try this scrumptious recipe as a light meal or snack for the whole family. Loved by kids and adults alike. Although a lot of our recipes are healthy, this is one of our healthiest buckwheat recipes!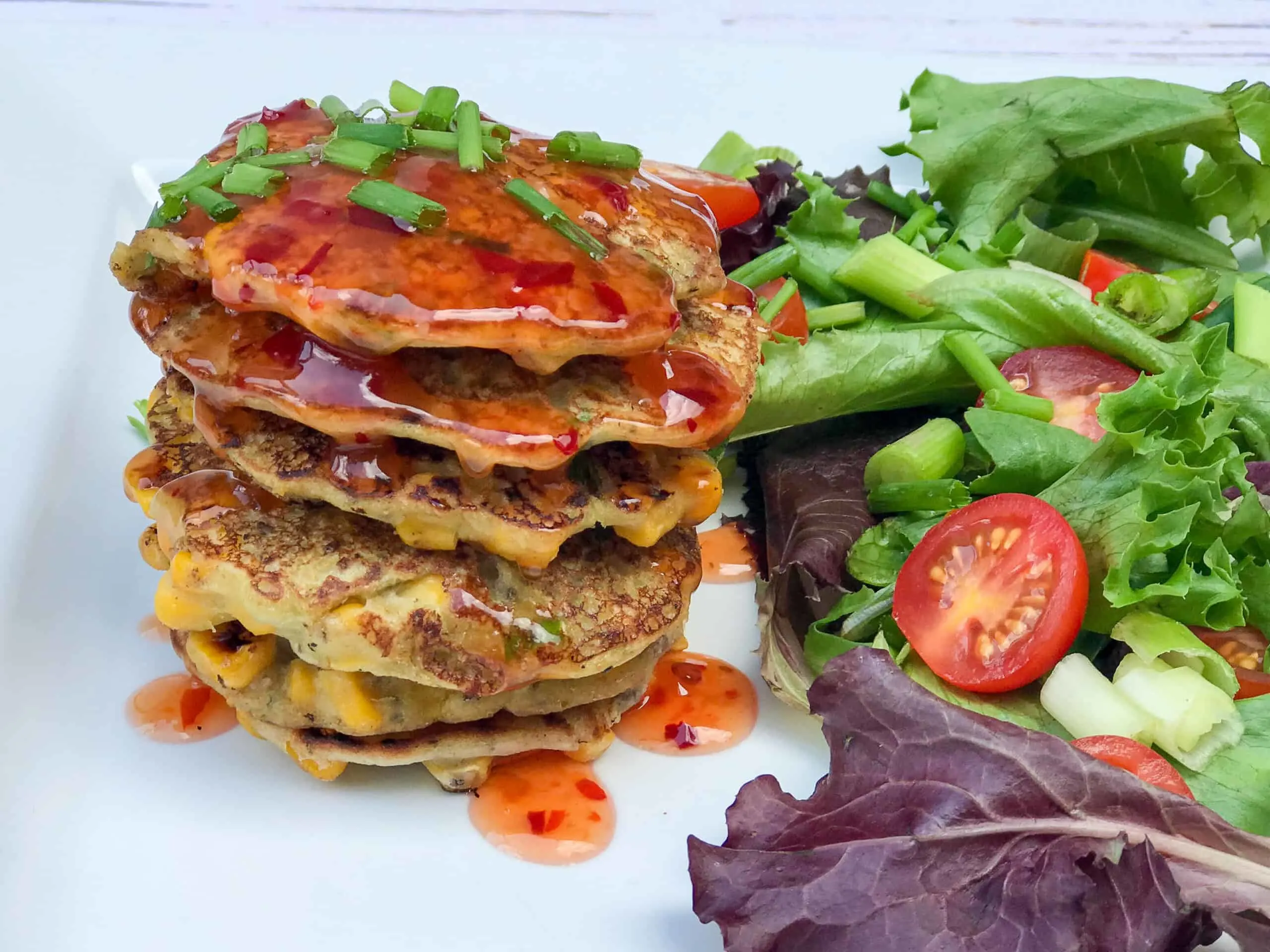 Buckwheat Crepes – Vegan Blintz
This outstanding Vegan Blintz recipe is possible due to the delicious sweet taste of buckwheat flour. The Buckwheat Vegan Crepes fold beautifully, holding in a delicious sweet, vegan cream cheese filling.
These are so good for sharing!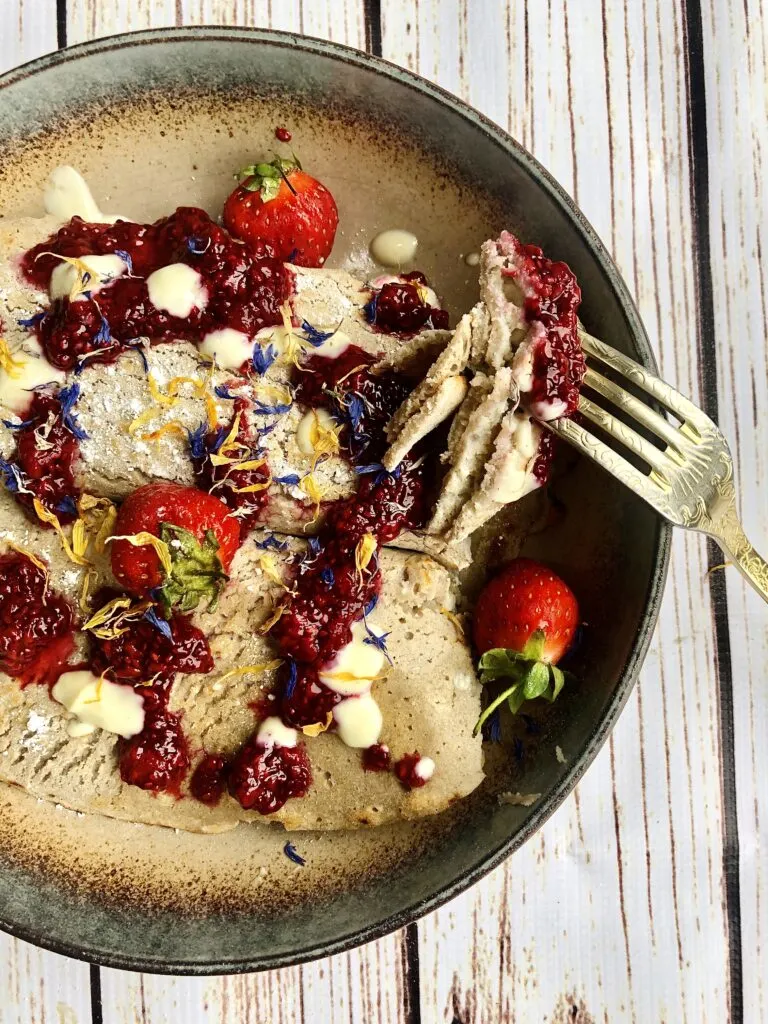 Buckwheat Muffins
Spongy and delicious vegan gluten-free buckwheat blueberry muffins that are also oil-free and sugar-free. Only subtly sweet, they work as great go-to snack.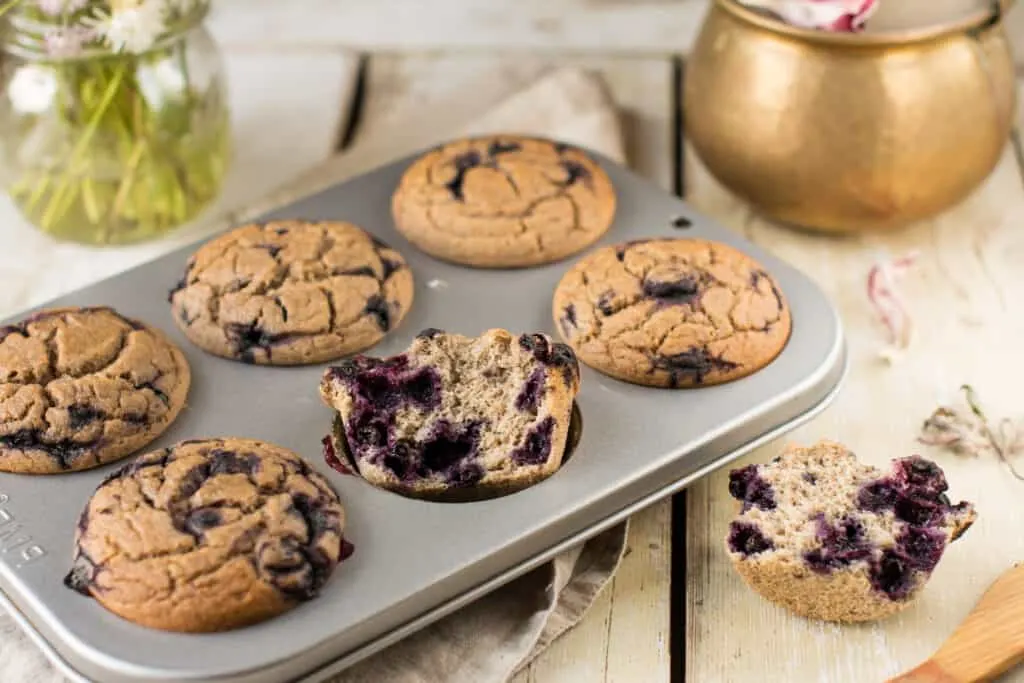 Banana Buckwheat Muffins
What a perfect way to snack or to kickstart your day. These banana buckwheat muffins are insanely good and a must try.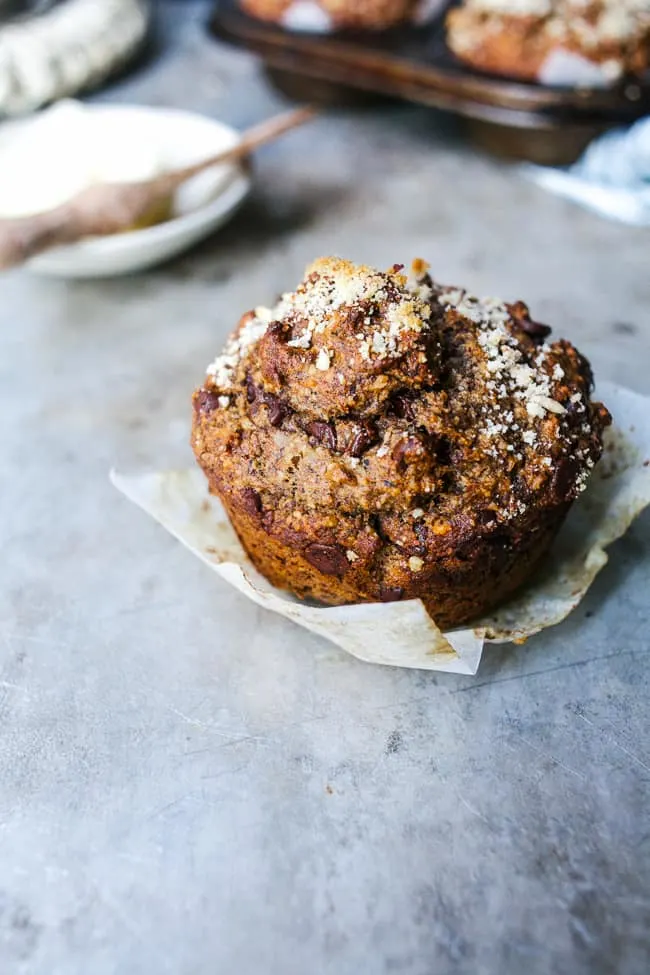 Buckwheat Banana Bread
This buckwheat banana bread is completely vegan and gluten free. Banana bread with buckwheat flour is so easy to make. Ideal for brunch, a snack or over coffee with friends and family.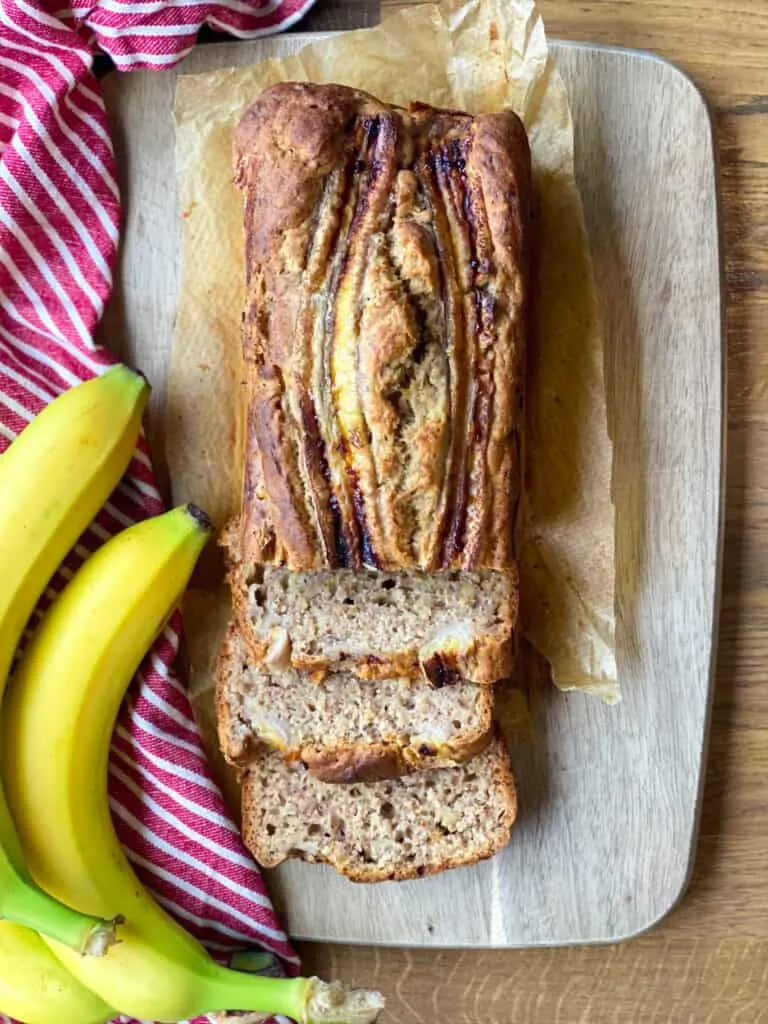 Buckwheat Bread
This Buckwheat Bread is easy to make, knead free and utterly delicious! It has a savoury nutty flavour and is perfect for sandwiches, loading with toppings or for toast.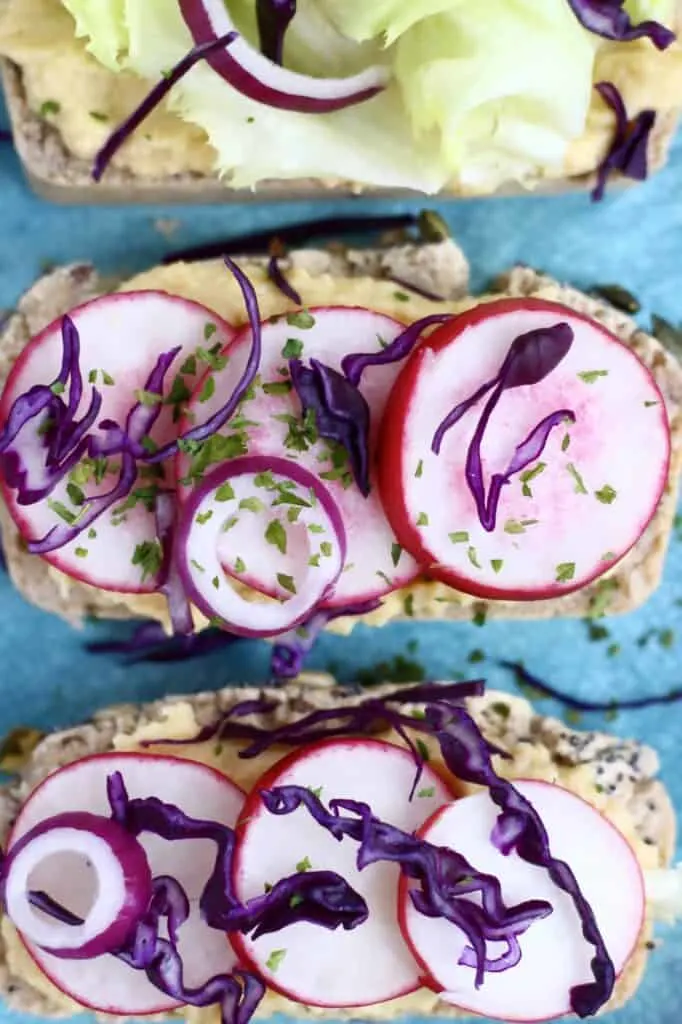 Buckwheat Chocolate Mug Cake
This easy microwave Chocolate Buckwheat Mug Cake is gluten-free and vegan. Under 90 seconds for a fully cooked and frosted mug cake with protein frosting! So fun to make.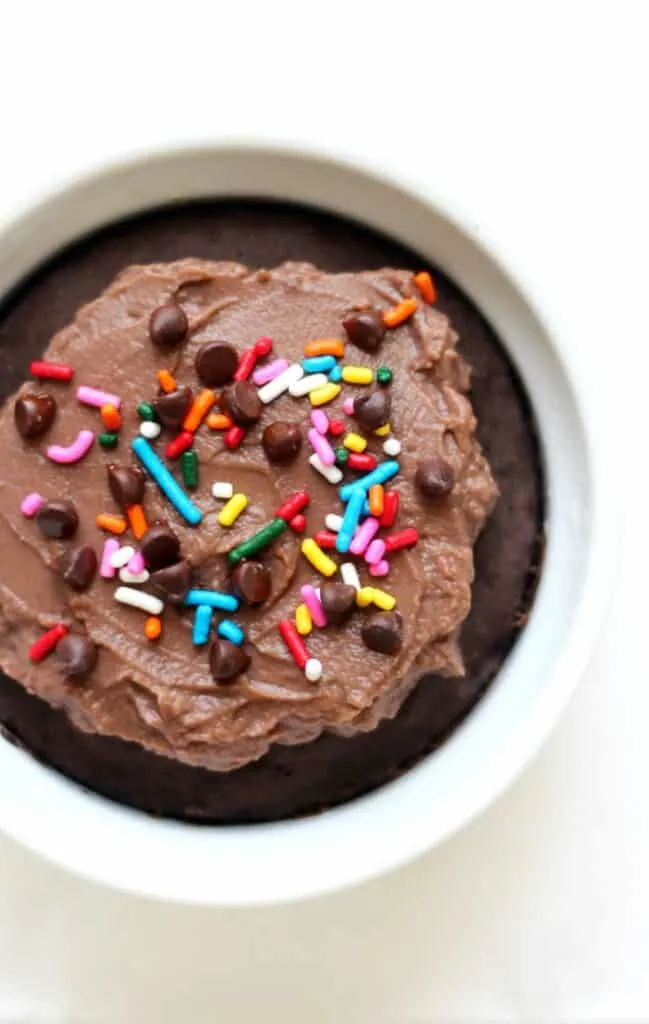 Buckwheat Flakes
Buckwheat flakes are a great choice for breakfast or brunch. They have a mild nutty flavour. Unlike the buckwheat groats, buckwheat flakes are more similar to porridge rolled oats.
Buckwheat Flake Porridge
Like porridge oats, take 1 cup of buckwheat flakes to 2 cups milk. The 2:1 ratio always works a treat. This would make two portions, so use the measurements accordingly.
You can decide on what your favourite plant based milk is for this buckwheat flake porridge.
You can even make muesli, breakfast muffins and smoothies with buckwheat flakes! Just like porridge oats they can be super versatile.
Stir through some mushed raspberries, vegan honey and pumpkin seed butter for pure deliciousness!
Where To Buy Buckwheat?
Buckwheat is slowly gaining popularity in the Western World and can be found usually in larger supermarkets, Wholefoods or health stores.
Alternatively – you can follow some of the below links and add various buckwheat products to your basket. We have included some other links for buckwheat groats, pasta and flakes above!
Buckwheat Nutrition
Buckwheat is an extremely nutritious food, high in essential nutrients and protein. It is high in potassium, iron, manganese, vitamin B6 and fibre.
As it is naturally gluten-free, it is anti-inflammatory compared to its wheat counterpart. It has a low glycemic index, which adds to its health benefits in comparison to these other
Buckwheat also contains magnesium, copper and zinc. Lots of essential nutrients and micro-nutrients.
Buckwheat has far more protein than other grains such as rice, millet or corn. In fact it is one of the most protein rich sources on the planet, containing all of the essential amino acids. It has high quantities of the amino acids lysine and arginine.
Being high in lecithin means this helps balance cholesterol levels.
We hope you've found this how to cook buckwheat guide helpful – please leave any comments below and let us know if you make any of the delicious recipes suggested!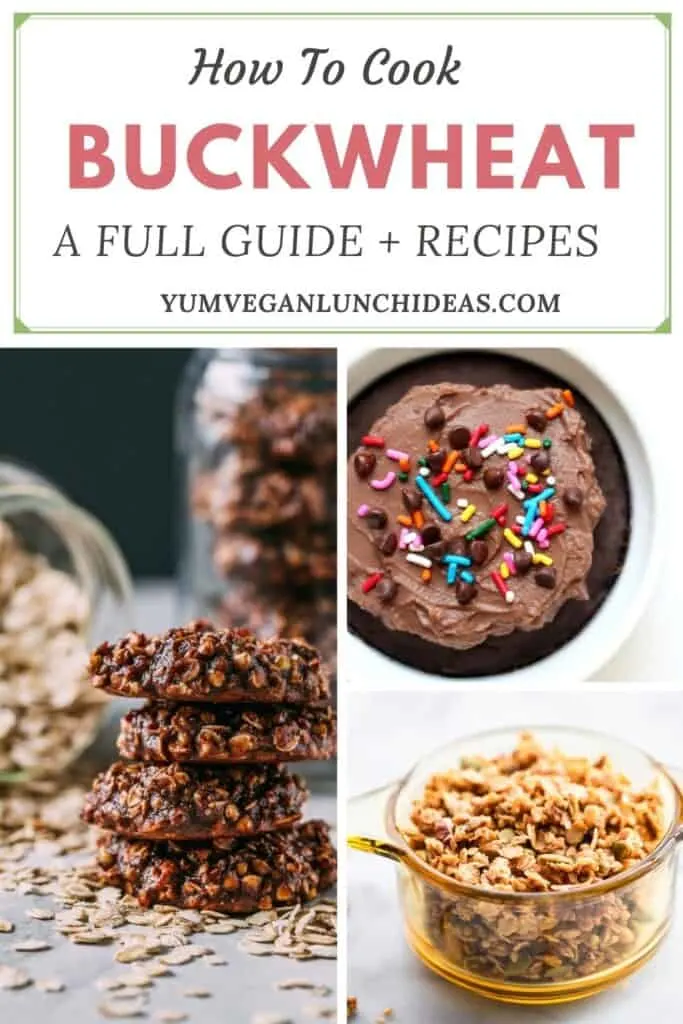 Disclaimer: This post may contain affiliate links. By using them it will not cost you any extra. We will get a teeny commission and are so grateful for the support of our readers. These little commissions help us continue to write lots of yum recipes.