I've made this salad dressing so many times. Honestly it's just one of my go to, throw everything in a jar and shake up, easy salad dressings. So when people have asked for the recipe, I don't have a good answer.
People get frustrated when I give them my patented "a pour of soy sauce, a pour of vinegar, etc" kind of answer. So I finally sat down made some estimates and measured things out.
This soy silan salad dressing is sweet and delicious and filled with unique flavor. In case you are unfamiliar with silan, it is the sweet syrup made from dates. It goes by many names including date honey, date syrup, date molasses and of course silan.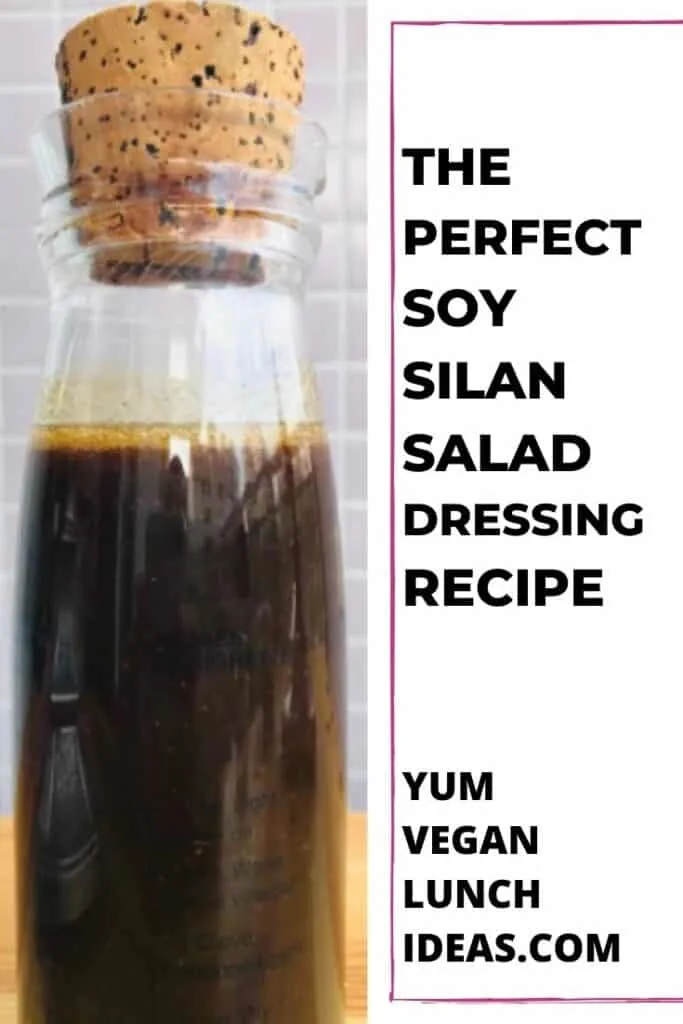 Why not try this with an asian cabbage salad?
Silan can be used in many ways but this is one of my favorite recipes with date syrup. I especially like this vegan salad dressing on salads involving spinach, or other greens with that slight bitterness factor, but it also tastes good on run of the mill lettuce, cucumber, tomato style salads.
To check out our favorite spinach salad we like to serve with this dressing click here.
The Date Syrup Salad Dressing Ingredients – Date Syrup Recipe
Aside from the Silan
, the rest of the ingredients are things most people have on hand and should be quick and easy to throw together.
Not only does the silan give it a nice flavor, but the soy sauce also fills out the taste even more, in that way only soy sauce can. I would not advise using a low sodium soy sauce or any other type of less flavorful soy sauce because it's an important aspect of this recipe.
Likewise, I would not advise trying to swap out the date syrup. Other products may have it's sweetness but they won't have the same flavor.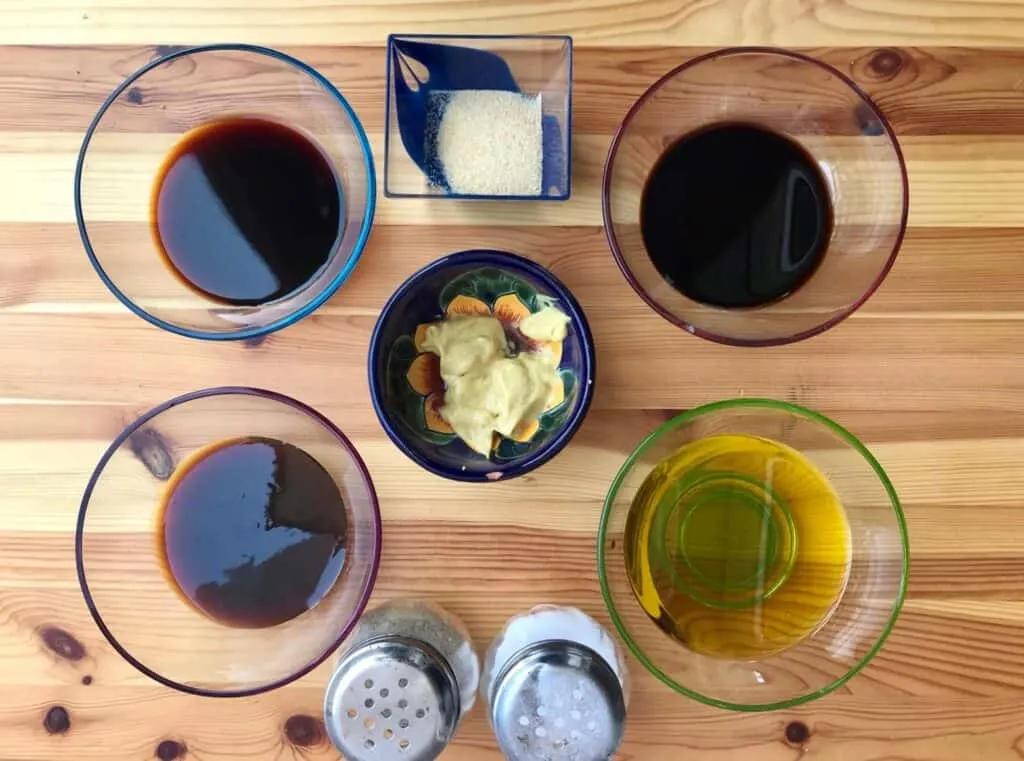 The ingredients are:
All you have to do is throw all the ingredients in a jar or bowl and mix!
Date Syrup Benefits
There are tons of date syrup health benefits. To start, it is made from 100% dates. Occasionally you find ones where they are taking a cheap route and adding garbage to it but most of them are completely natural (like this one here.
)
Because it is 100% made from dates, it is chock full of nutrients like potassium, magnesium and calcium. It also has a lower amount of natural sugars then honey, agave or maple syrup, but in my opinion it tastes just as sweet.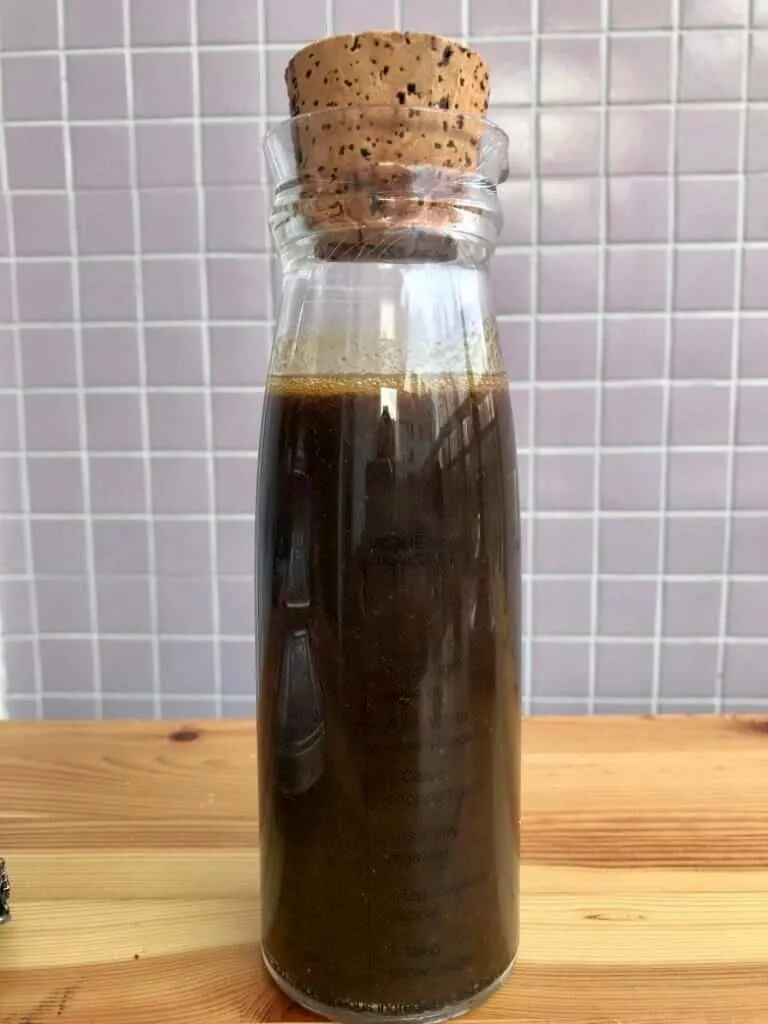 Silan also contains polyphenols which is believed to protect against heart disease and some types of diabetes. Polyphenols also may boosts digestion and brain health.
The best benefit, taste wise, is that it has a totally unique taste which brings tons of new and exciting flavors to whatever you make with it.
Date Syrup Uses
If you are worried about buying silan (date syrup) and then not knowing what to do with it beyond this recipe, I've got you covered. Date honey can be used in many way but here are some of my favorites.
Add a swirl to your vegan yogurts for a really yummy addition
Add a drizzle to tahini
Use it as the sweetener in marinades for your plant based proteins
Make a caramel drizzle for popcorn by substituting Silan where a traditional recipe might use high fructose corn syrup.
I'm sure there are tons more amazing ways to use it because trust me, it's really good.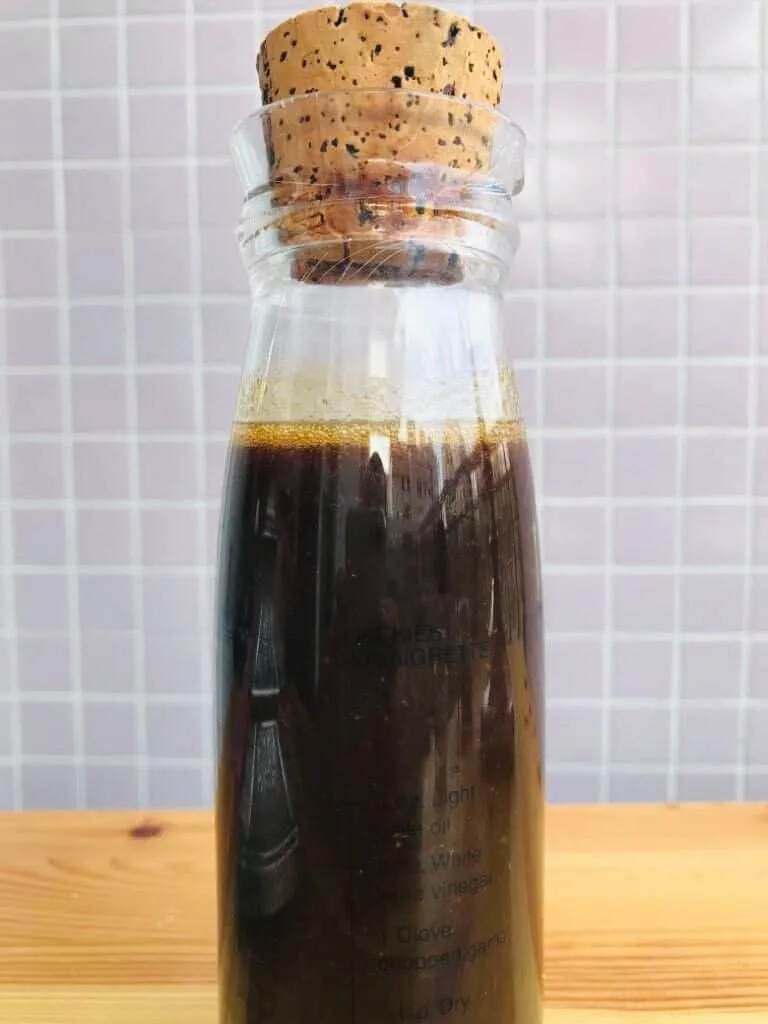 Date Syrup – Where to Buy
If you live near any sort of middle eastern supermarket, they should definitely be carrying it. The easiest way though, is to just order it from amazon. You can get this nice one that comes in a handy easy squeeze bottle here
.
Storing the Date Syrup Salad Dressing
This salad dressing can be stored in the refrigerator for at least three weeks. I've definitely made a large batch and had leftovers in the fridge longer than that in the past, but in the name of not accidentally giving anyone food poisoning or getting sued, three weeks is my estimate for you.
Yield: ~1.5 Cups
Soy Silan Salad Dressing - Recipes with Date Syrup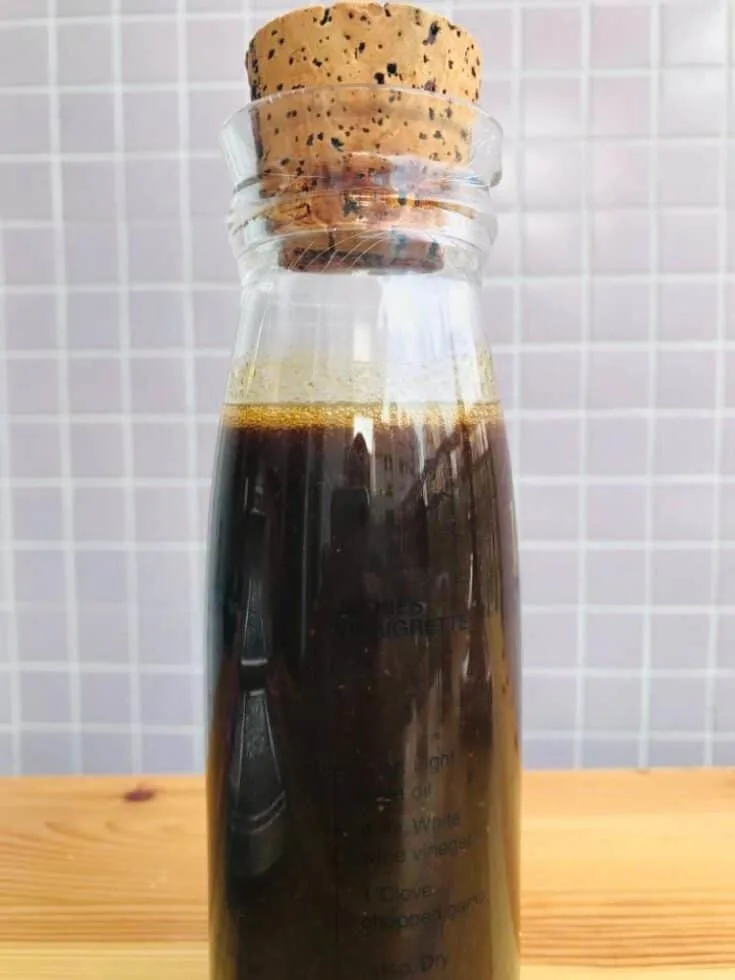 This easy vegan salad dressing comes together quickly and can be stored in the fridge for a while. It's magic ingredients that gives it all it's unique and awesome flavor is the date syrup and the soy sauce, a truly winning combination. Eat it on your favorite salad ingredients but it's especially good on greens like spinach and arugula.
Ingredients
1 tsp Garlic Powder
Salt & Pepper
Instructions
Add all ingredients to a jar, mixing bowl, or salad dressing container and mix.
Add salt and pepper to taste.
Serve with any type of salad you like, it's especially good with greens that are on the bitter side such as spinach.
This dressing will keep for at least 3 weeks in the fridge.
Recommended Products
As an Amazon Associate and member of other affiliate programs, I earn from qualifying purchases.
Nutrition Information:
Yield:
8
Serving Size:
1
Amount Per Serving:
Calories:

133
Total Fat:

14g
Saturated Fat:

2g
Trans Fat:

0g
Unsaturated Fat:

11g
Cholesterol:

0mg
Sodium:

528mg
Carbohydrates:

2g
Fiber:

0g
Sugar:

1g
Protein:

1g
You May Also Like: