It's that time of year again when Thanksgiving and Christmas is just around the corner. Wether you are a vegan and fancy buying yourself a treat, or you have a vegan friend or family member, we have something here for you. We've made a list of some the nicest vegan gift baskets and general gifts that make the perfect present during the holiday festivities.
If you are really wanting to treat your loved one, you may want to bring them to one of the worlds fully vegan hotels, check here for a full list!
However if you've decided a vegan gift basket is more within the budget, it's the perfect time to pick up a deal, shushhhh, no one will know your beautiful gift was such a good price!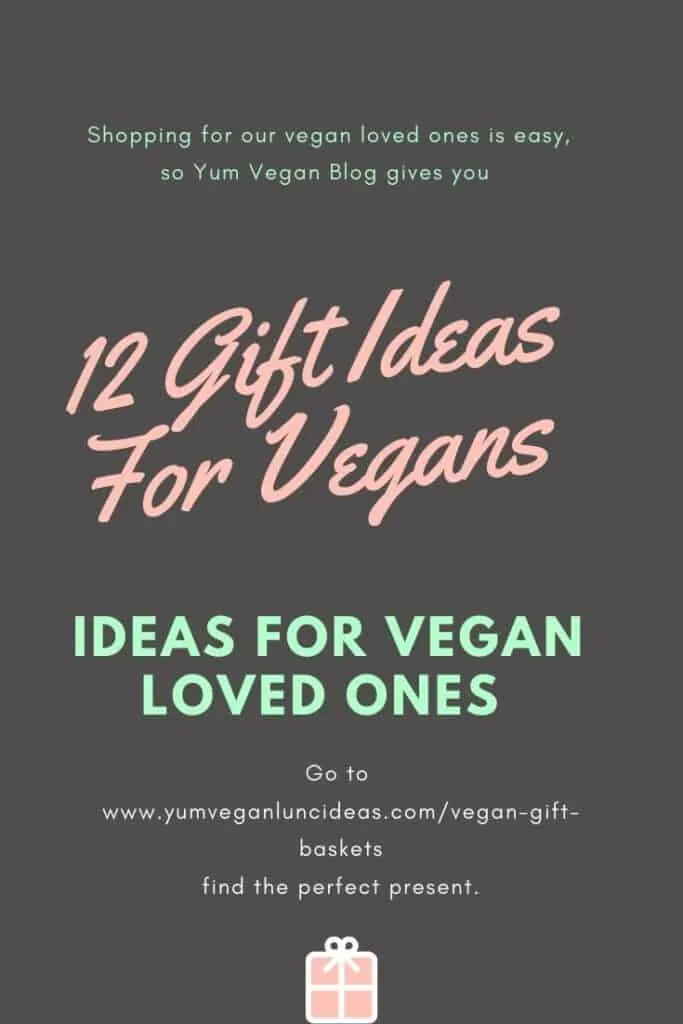 Vegan Hamper
The best thing about ready made vegan gift basket ideas is they have lots of variety and often come looking all pretty. Vegans love food, so that's always a good way to go. There are so many new vegan snacks on the market nowadays, it's hard to keep up.
If there is one thing vegan gets excited about, it's trying a new vegan snack! So you are really winning already by getting them a vegan snack box, here are a few of our favourites:
The Good Grocer Gift Box
The Good Grocer Gift Box is a well reviewed product with a variety of 30 items, what an amazing vegan gift box! It contains everything from vegan jerky, to tasty vegan cookies, this vegan gift will be certain to keep you, or your loved one snacked up for a while!
Check out the prices for The Good Grocer Gift Box
. Vegan food baskets for the win!
Marges Bakery Breads and Cookies
This beautifully presented gift box is to die for! A three tier tower of boxes with California Snowballs, Kiss of Lemon and Chocolate Chip Pecan Cookies, Carrot Cake and Zucchini Bread! Seriously my mouth is watering just thinking about it!
For prices of a vegan bread and cookie gift box tower click here.
Isn't it a beautiful vegan gift hamper?
Mushroom Grow Kits
Love mushrooms? The North Spore spray and grow kits are perfect for beginners and for all those who love mushrooms. You can set up the kits on your kitchen counter or anywhere at any semi-shaded spot that's near a moisture source . Baby mushrooms can grow as early as two weeks!

Oh Nuts Dried Fruits and Nuts
If you are looking for one of the raw vegan gifts, this could be perfect. Arranged in a beautiful box are these nuts and dried fruits packed full of flavour and punch. It's super healthy for all those conscious people in our lives. They also make a great platter for a party or get together.
For prices on Oh Nuts gift baskets click here.
Papa Vince Mediterranean Vegan Gift Basket
We are big lovers of all things Mediterranean here at Yum Vegan Blog, we actually create quite a few recipes from this region. We had major FOMO when we discovered this beautiful Papa Vince Mediterranean gift basket! One of the nicest vegan food hampers!
Within this vegan hamper, there is high quality Italian extra virgin olive oil, 8 year old balsamic vinegar from Sicily, Italian pasta and jams! This is such a lovely gift. Make sure to check out Papa Vince Mediterranean gift basket here.
Thoughtfully Gourmet Sauce & Spice Gift
Ok, as a vegan, spices and sauces are everything for creating new recipes and experimenting with all the plant-based goodness! I love having a quirky spice rack and the Thoughtfully Gourmet Sauce and Spice gift set
is perfect for our nearest who love to cook! It's a great vegan Christmas hamper addition.
This could be a sneaky way of you reaping the rewards of your own gift. The chances are your vegan loved one will be cooking up a storm with this one.
Check out prices for the Thoughtfully Gourmet Sauce and Spice gift set.
Heavenly Tea Leaves Set
Ok, what vegan doesn't like herbal tea? It is the perfect way to start or finish the day! Heavenly Tea have made this beautiful collection of 9 teas, each has about 10 servings too so it will last for a long time!
From jasmine, to blueberry delight, and earl grey, to tisane, there is plenty of choice and room for experimenting too! I always love discovering new teas!
Check out the prices for Heavenly Tea Leaves
.
Numi Tea Gift Set
If you plan to buy the tea leaves set, it wouldn't be complete without a nice tea pot! Numi have the most beautiful glass tea pot so you can see all the tea leaves swirling around. It comes in a pretty bamboo gift box too!
You can use a variety of brewing methods in the Numi tea pot so it can be used for any scenario, even if you only have tea bags rather than leaves.
Check out prices of the Numi Tea Pot Set here.
Coconut Bowl Set
Ok, out of every gift on this page, the coconut bowl set
has to be my favourite of all vegan gift baskets. Complete with bamboo straws and cutlery, it's a really lovely way to eat/ serve snacks such as nibbles, smoothie bowls and so on.
Coconut bowls are the perfect to any vegan, or non vegan kitchen for that matter! They are so on trend right now, especially if your loved one likes to 'gram' their food.
Check out the prices on this beautiful coconut bowl set
.
Indoor Herb Garden Starter Kit
Every vegan loves herbs and spices as we've already touched on. This really cute indoor herb garden kit is ideal for those with green fingers and a love for plants.
It includes seeds for parsley, thyme and cilantro, so it's ideal for getting started with a variety of flavours. So wether your love one lives in an urban apartment, or somewhere with a garden, this can work regardless.
Check out the prices of the Indoor Herb Garden Starter Kit
.
Natural Vegan Soap Set
We've covered all the vegan food gift baskets, herbs, spices and everything in between. Now it's time to look at some really nice personal care sets. We love these natural soaps, in fact we use them all of the time at home. The chances are your loved one is just as conscious about the planet as they are about everything else.
These soaps eliminate the need for plastic bottles and are all completely natural, not to mention smell great! With coconut, papaya and lemongrass scents, they have all of the Bali goodness!
Check out the prices for Bali natural soaps here.
Lavender Gift Set
For all those that need and / or love the relaxation vibes, this beautiful lavender spa gift set comes in a beautiful cardboard box. It contains simply lush items to rejuvenate the soul!!
It has a clay face mask, bath salts and all are scented with lavender essential oils. Oh, and did I mention the aromatherapy bath bomb and hand soap? Seriously I just want to jump into a bath right this second! Check price here.
It could be a great one of our vegan valentines gift ideas!
Rejuvelle Vegan Bath Bomb Set
Talking of baths, we found this really lovely bath bomb set. It comes with 6 vegan fizzy bath bombs complete with essential oils for heavenly aromas.
They are completely, natural, there is no added colours and come in a nice gift box, perfect for Christmas, birthdays or Valentines! Check out the prices here.
Are you UK Based? If so check out this wonderful guide to the UK's Best Vegan Hampers and Gift Baskets!
We hope you found this guide to al things vegan gift baskets useful! Leave a comment, we'd love to hear from you.
There are affiliate links in this post about best vegan gift baskets. By using them, it will not cost you any extra, we will get a teeny share of the commission.
You may also like:
17 Amazing Vegan Holiday Drinks
20 Mouthwatering Vegan Christmas Desserts