This quick and easy vegan caramel sauce recipe is absolutely divine. With only 3 simple ingredients, it is my go to dairy free caramel sauce for treats such as vegan waffles, pancakes, ice cream. Or even just dipping an apple in. So good!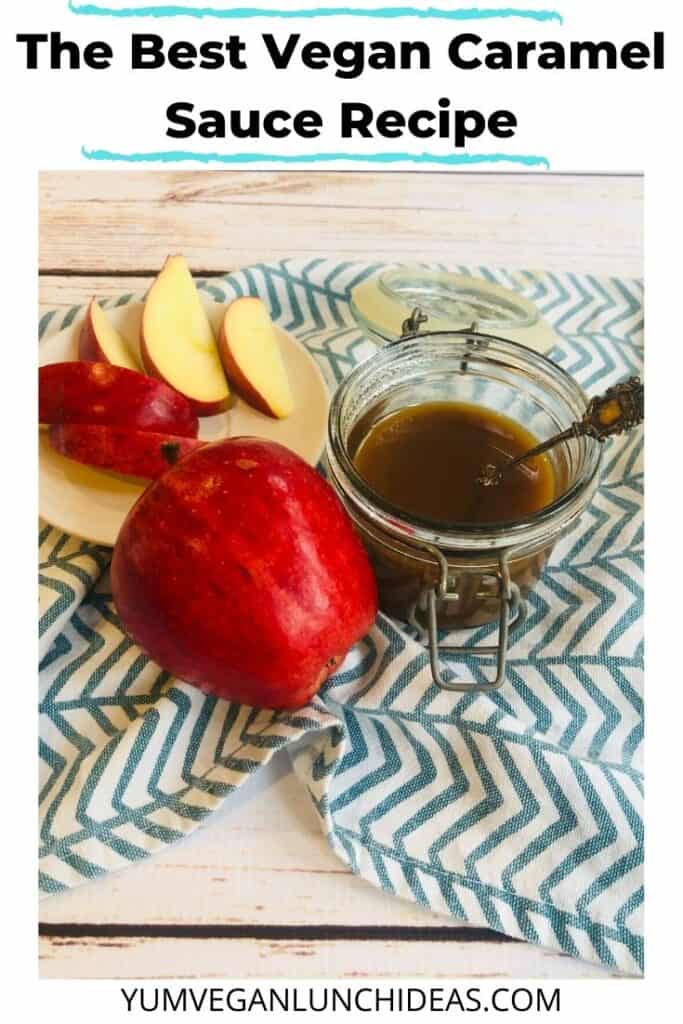 I've tried a few vegan caramel sauce recipes now, however this one stuck with me, on my list of vegan condiments. We had to refrain ourselves from literally drinking it from the jug once we created it! Liquid gold.
Home-made Coconut Caramel
I didn't realise how much I missed caramel sauce until I made this dairy free caramel. It went perfectly with some Vegan Belgian Waffles I made the same day. It would also go great drizzled on top of our vegan dutch baby.
Those deep pockets in the waffles catching the golden caramel syrup is literally the best thing!
This easy vegan caramel dip recipe is now a regular homemade treat for us. I find it is much better than store bought caramel sauce. For one, store bought vegan caramel is really difficult to find.
I tend to opt for this Coconut Milk
this and keep a stock of them in my pantry. This enables many coconut based treats and dishes easily.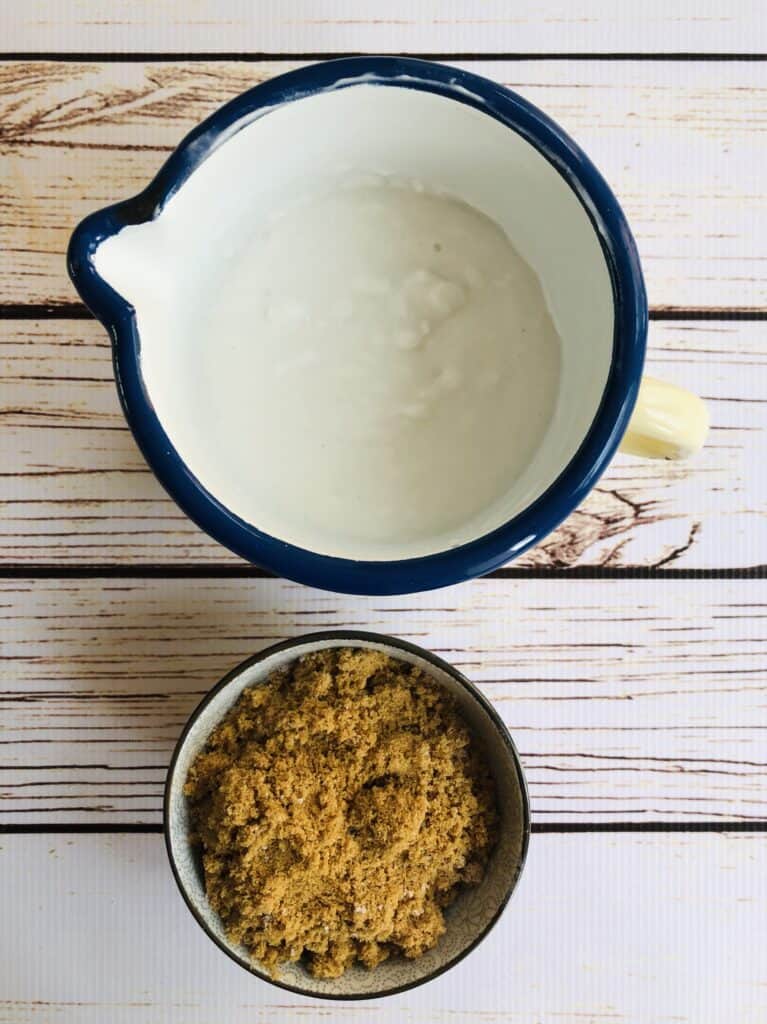 Secondly, store bought caramel often has many undesirable ingredients. I love that this is so simple with literally 3 ingredient. You could add a fourth ingredient of salt and transform it into vegan salted caramel sauce. Equally as great!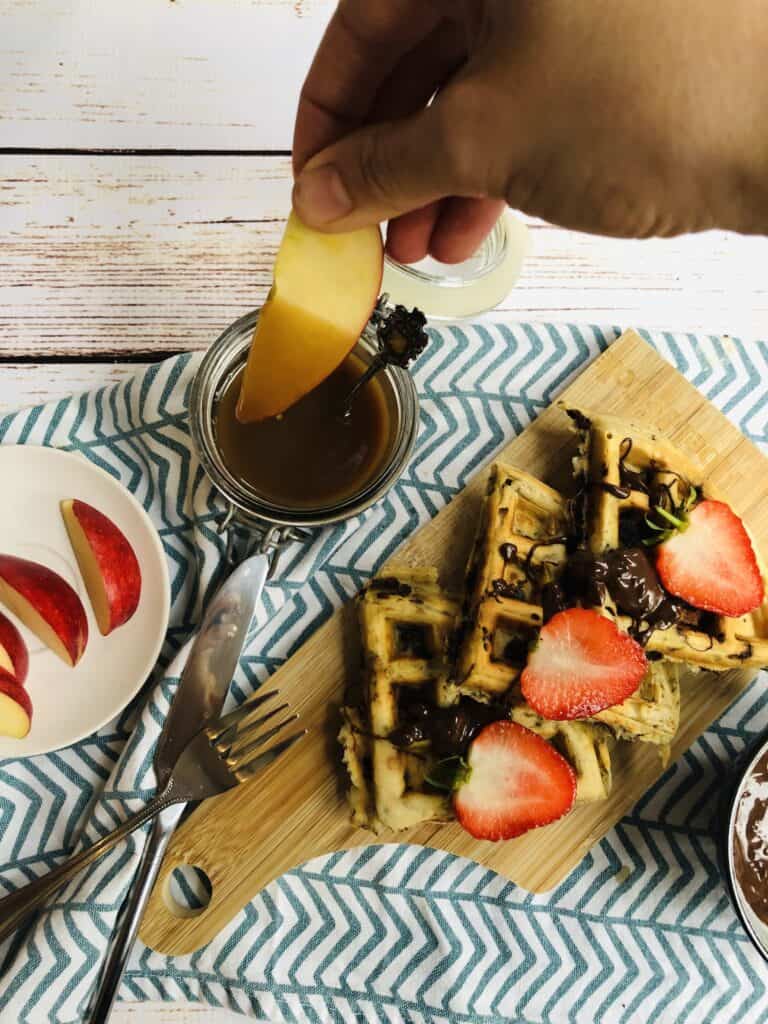 Fresh Vegan Caramel
Is there anything better? I was slightly worried about the outcome, simply due to past memories of me as a child attempting to melt a tonne of sugar in my mothers saucepan attempting to make caramel.
What resulted was melted sugar glue with a spoon stuck to the pot. Fear not, this will not happen! Just make sure you keep stirring that baby throughout the process and you will be rewarded with liquid gold.
The sugar pretty much dissolves into the coconut milk straight away. This is a must try for all your sweet vegan condiment needs!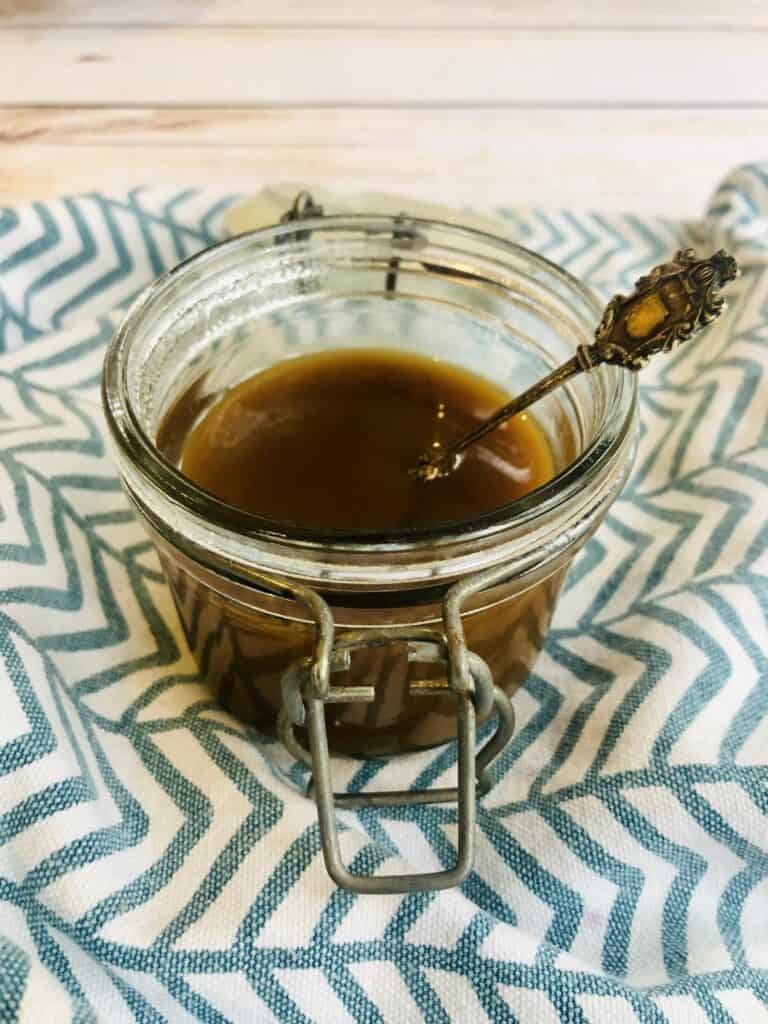 \
Yield: 8 servings
Vegan Caramel Sauce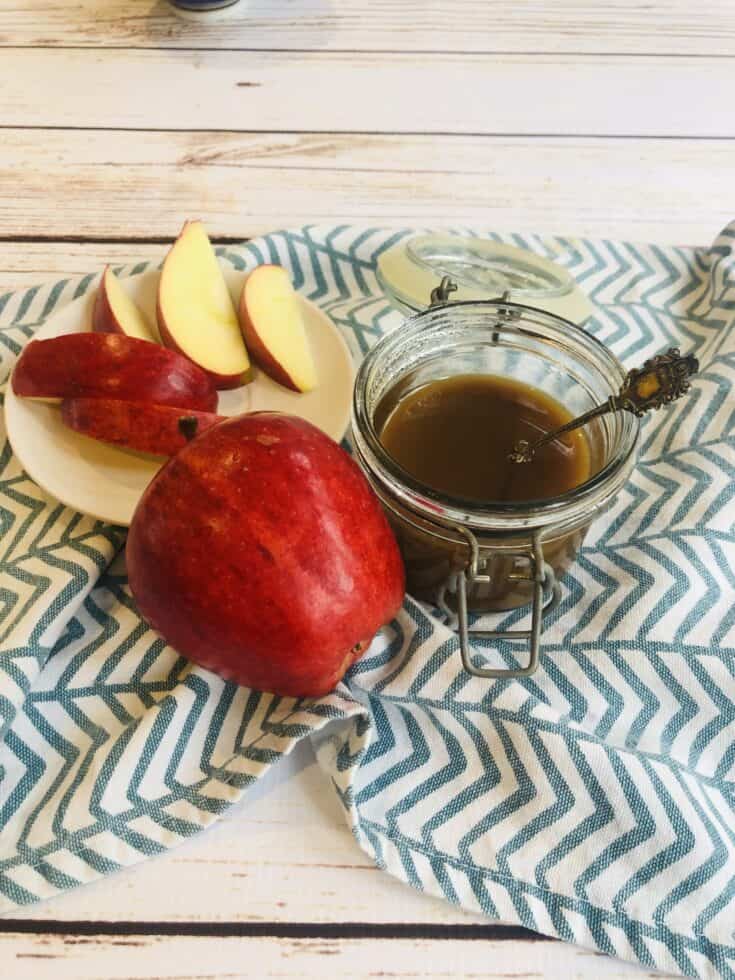 This vegan caramel sauce is absolutely divine! Made with 3 simple ingredients, it is so easy to create. A beautiful golden vegan caramel sauce, perfect for dipping apples, vegan ice cream, pancakes or waffles.
Total Time
1 hour
17 minutes
Ingredients
1. 1 can of coconut milk
2. 300g light brown sugar
3. 1 tsp vanilla essence
Instructions
Add coconut milk to a pan with the sugar
Bring gently to the boil, stirring constantly and reduce to a low heat
Continue to stir vegan caramel sauce on a low temperature for about 15 minute.
Decant into a clean container or jar
Notes
The sauce will continue to thicken as it cools. Store in a clean container in the fridge for up to a week.
Nutrition Information:
Yield:
8
Serving Size:
1
Amount Per Serving:
Calories:

387
Total Fat:

11g
Saturated Fat:

9g
Trans Fat:

0g
Unsaturated Fat:

1g
Cholesterol:

0mg
Sodium:

28mg
Carbohydrates:

75g
Fiber:

0g
Sugar:

73g
Protein:

1g
This is an estimated calculation of nutrition.
Have you enjoyed this recipe?
You may also love these Vegan Sweet Potato Waffles
You may also love these vegan chocolate protein waffles.
And of course our delicious homemade vegan custard.