This vegan honey mustard dip recipe is super easy to make. It is creamy, tangy and sweet all at the same time.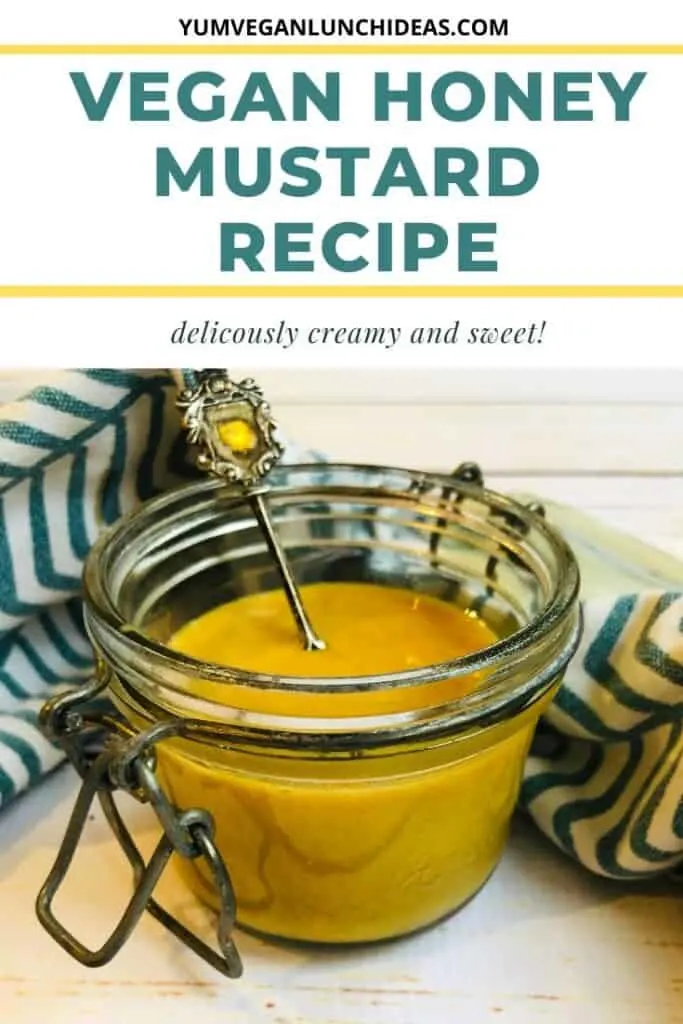 One of my all time favourite condiments is honey mustard. It makes the perfect accompaniment to many dishes, like vegan hot dogs, vegan schnitzel, vegan sausage roll or even as a dressing to salad.
Vegan mustard is also a staple during BBQ season at our home. This vegan honey mustard is delightfully sweet, creamy and delicious.
Vegan honey mustard is surprisingly easy and quick to make. It takes just 4 simple ingredients and only a small pocket of time to whip together.
This is in my top ten list of vegan condiments right now!
Is mustard vegan?
Mustard is traditionally vegan. Hurray! But there are many varieties of this tangy, yellow condiments – some of which, must be veganised! Honey mustard is just that.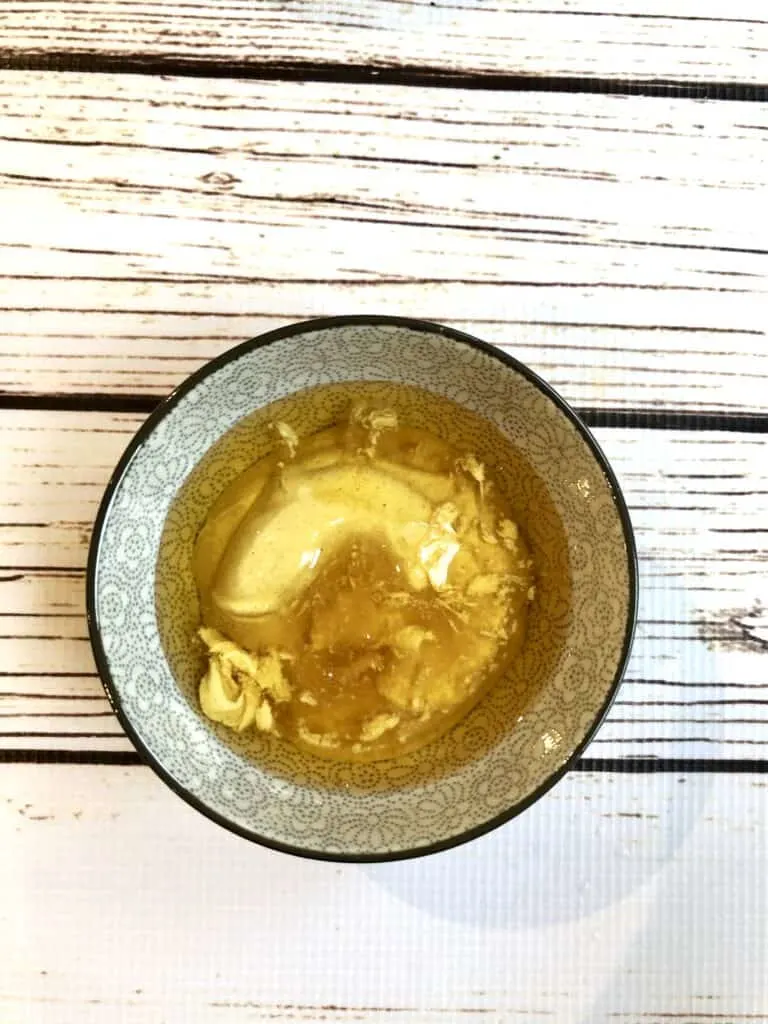 If you were wondering is Dijon Mustard
vegan – I can confirm it is! And this is the choice of mustard for this recipe.
We love this high quality brand of Dijon Mustard
for our recipes..
This recipe calls for use of Agave Syrup
in place of honey. It replicates the same sweet taste and golden, runny texture.
I always have a stock of this Kirkland Agave Syrup
in the pantry.
Is honey vegan?
This is a question that gets asked a lot in the vegan community. Technically, no. Honey is an insect made product in which it has been commodified for human consumption. You can read more about whether honey is vegan here.
Many vegans choose not to eat honey due to this reason and see it as no different to animal farming.
Some people sit on the fence with this and while some eat entirely plant based, they still choose to include honey in their diets..
Thankfully there are many vegan alternatives to honey, including:
Vegan honey
Maple syrup
Agave Syrup
Date syrup
Golden syrup
Rice syrup
Black strap molasses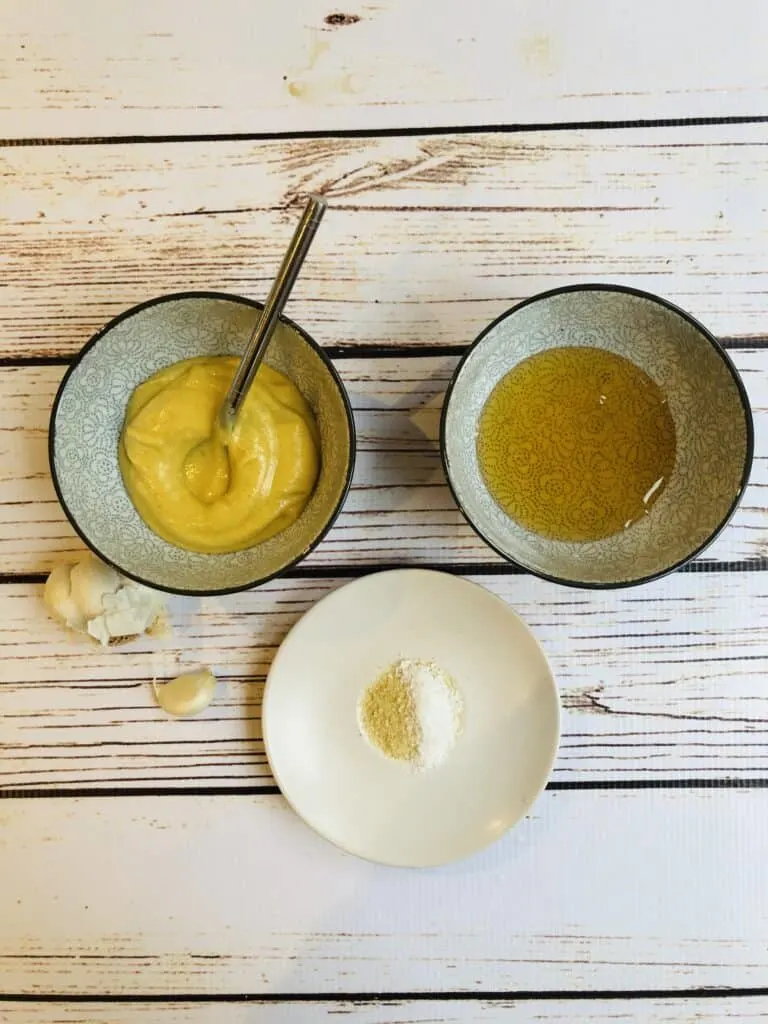 How to make vegan mustard sauce
In this vegan mustard recipe we will use agave syrup to achieve this sweet condiment consistency and with only 4 ingredients!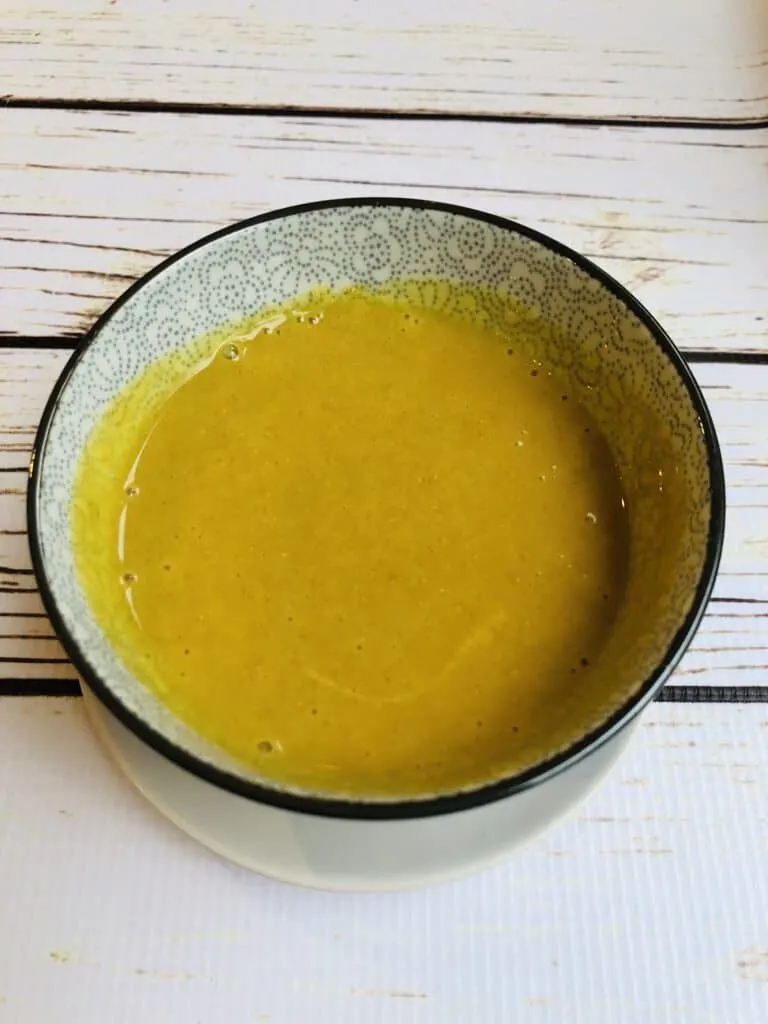 What to expect
Tasteful
Creamy
Tangy
Sweet
Super simple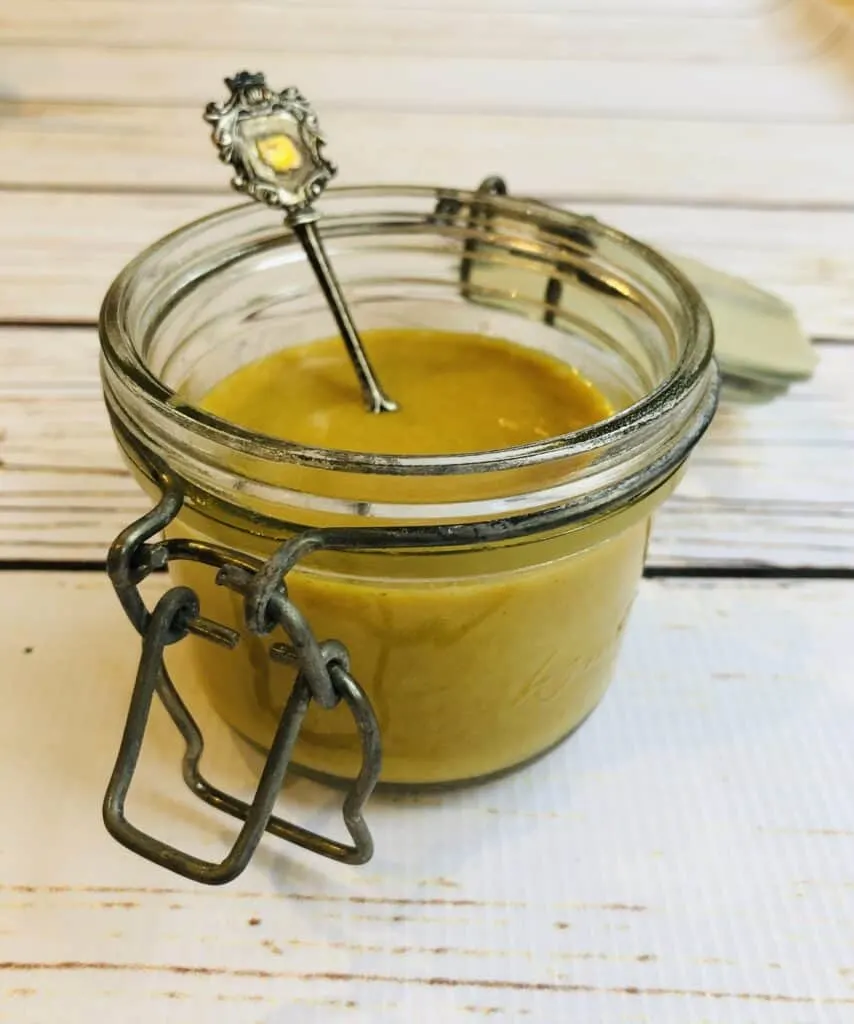 Yield: 1/4 cup
Vegan Honey Mustard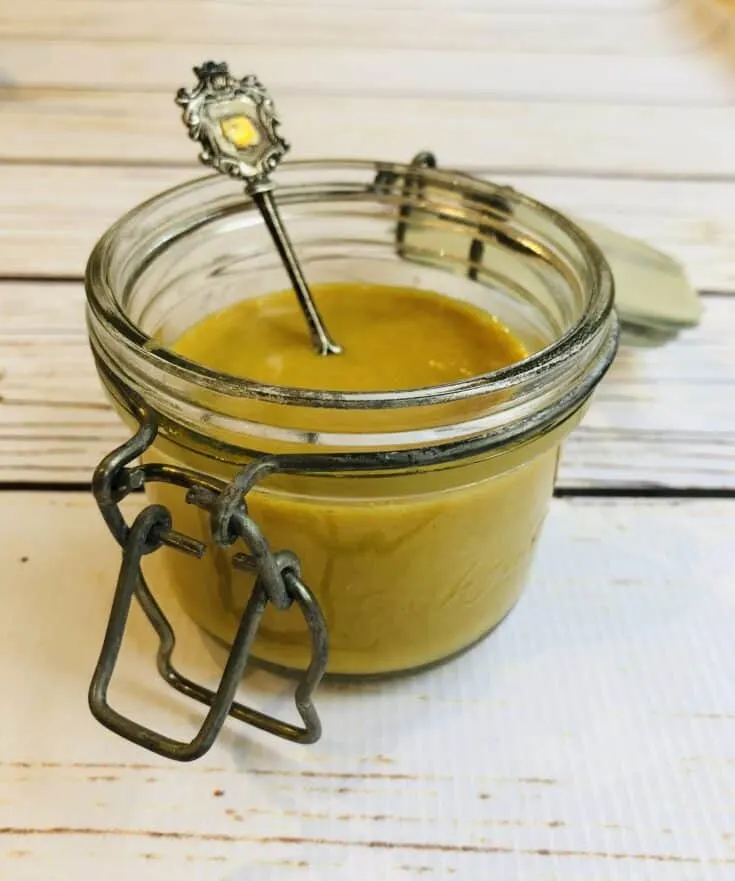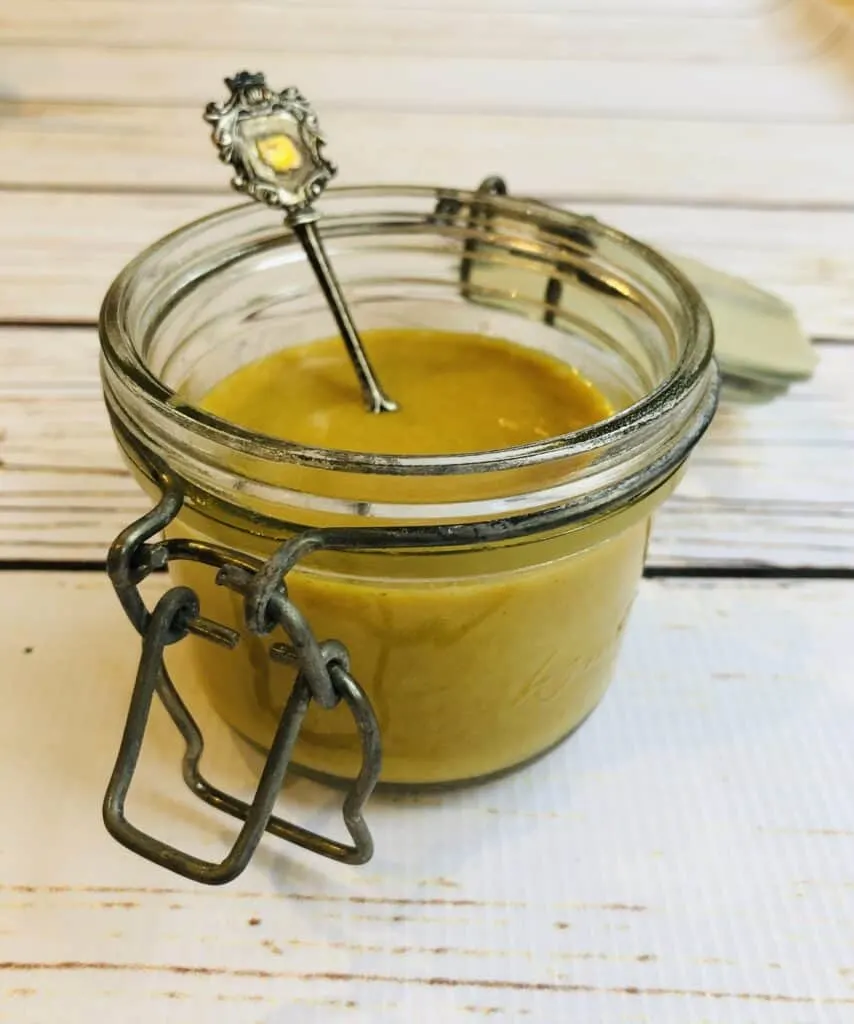 This vegan honey mustard recipe is so easy to make. It is sweet yet creamy with the usual mustard tang. With just 4 ingredients and minimal time to put together.. Enjoy it as a dip for vegan sausage rolls, on delcious vegan sandwiches or even make into a vegan honey mustard salad dressing.
Ingredients
1/4 cup dijon mustard
1 tsp garlic powder
1/2 tsp salt
2 tbsp agave syrup
Instructions
1. Add dijon mustard to a bowl
2. Add agave syrup, salt and garlic powder
3. Using a fork, beat together until smooth
4. Add to a clean container and store in the fridge
Did you enjoy this recipe?
You may also love this vegan garlic aioli recipe and this delicious creamy vegan dill sauce.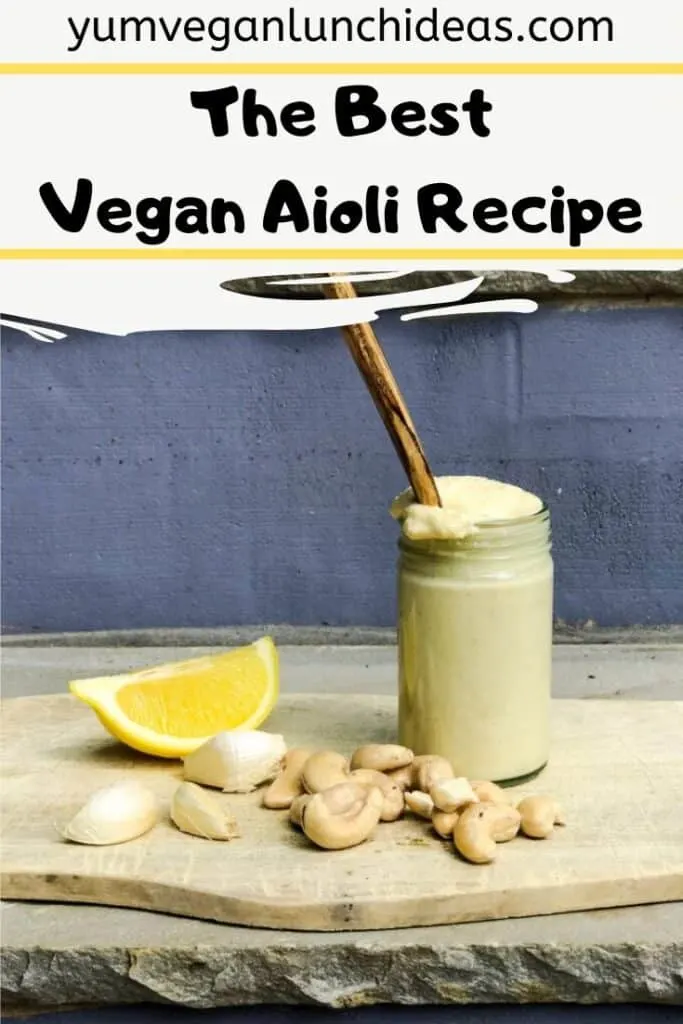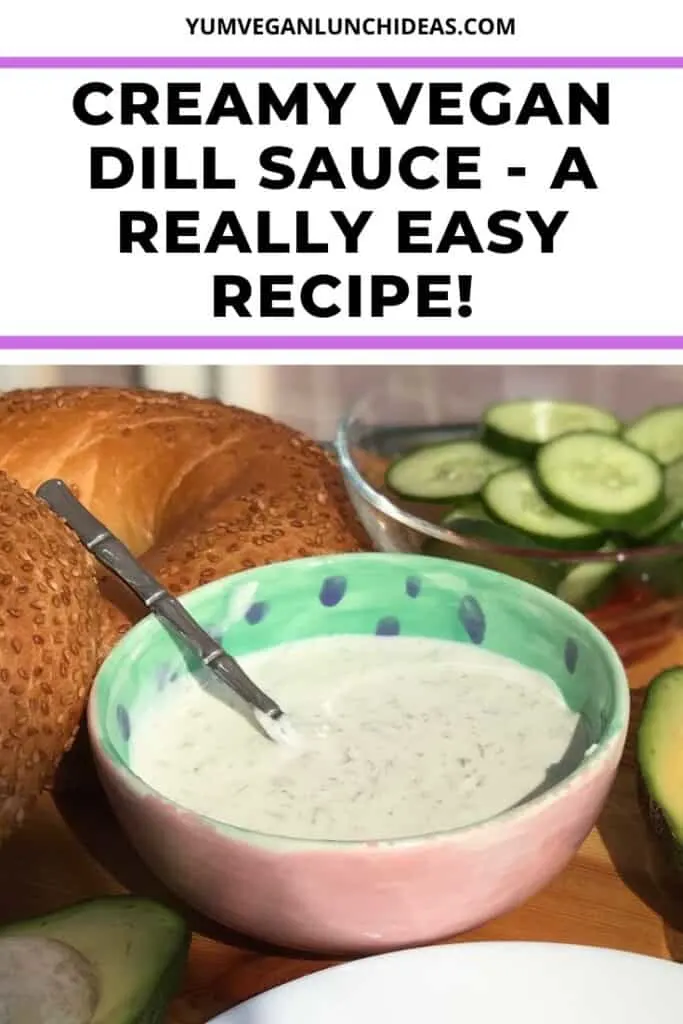 Check out our vegan brussel sprout salad recipe.