With Shrove Tuesday / Pancake Tuesday just around the corner, we have collated some of the best and tastiest vegan pancake recipes for your delight.
What a better way to kickstart your day than with vegan pancakes? There are literally endless variations to vegan pancake recipes and they do not disappoint.
Vegan pancakes are super simple to make. They do not require the usual eggs and dairy to make them as there are literally so many vegan pancake recipes available now.
We have collected some of the best vegan pancake recipes to show you what variety is out there! Whether its pancakes for one, sharing a delicious brunch with family or friends or whizzing some up for Pancake Tuesday.
Vegan Pancake Recipes
Our most favourite pancakes are most certainly vegan buckwheat pancakes. The main two ingredients are chia seeds and buckwheat flour, both are super healthy and guilt free.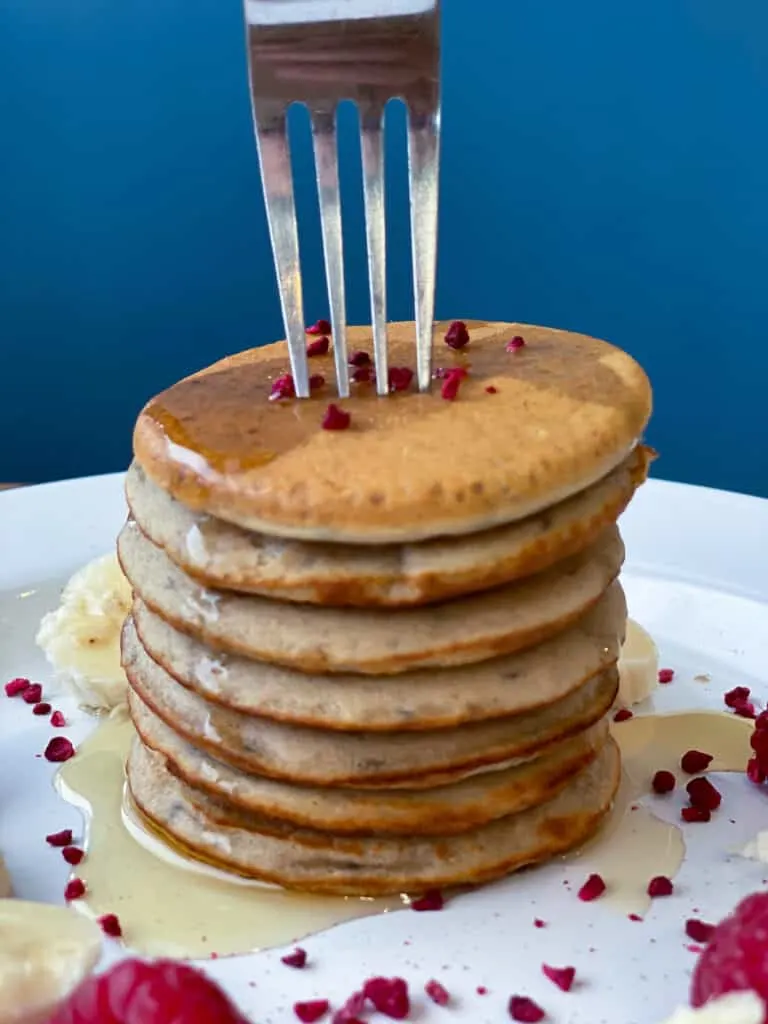 You can garnish these delicious pancakes with fresh berries and banana slices and of course a drizzle of maple syrup. Click here for our number 1 vegan pancake recipe!
These perfectly fluffy vegan pancakes are a great gluten free option with minimal ingredients. Top with your favourite chocolate and strawberries, blueberries and vegan yogurt or just straight up syrup and lemon juice.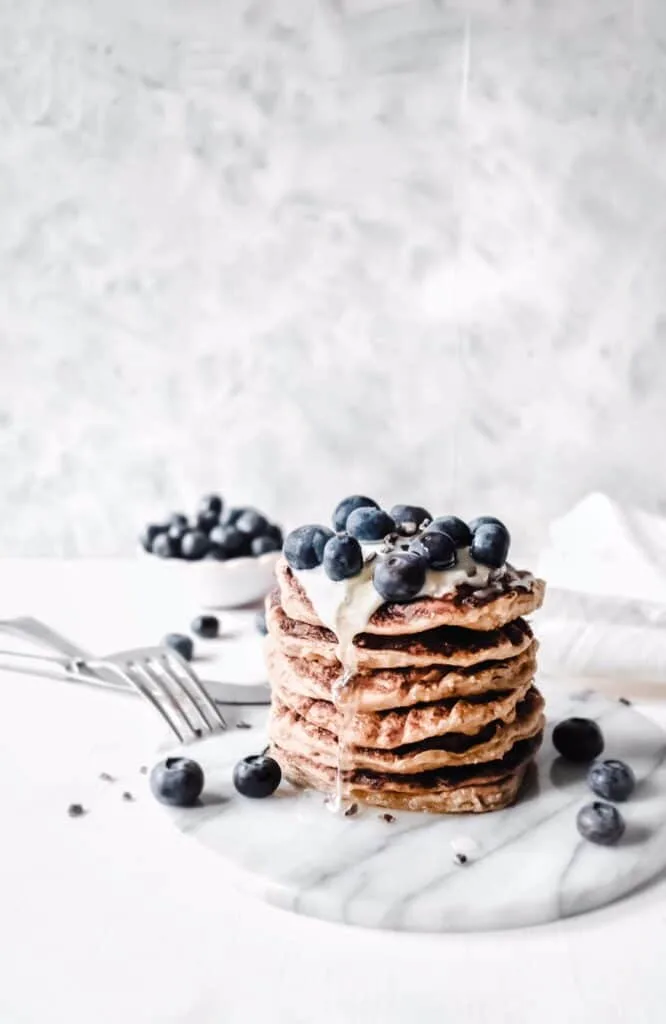 Vegan Pancake Recipes
Fluffy and delicious, these sugar free lemon poppyseed pancakes are simple to make and the perfect way to start your day.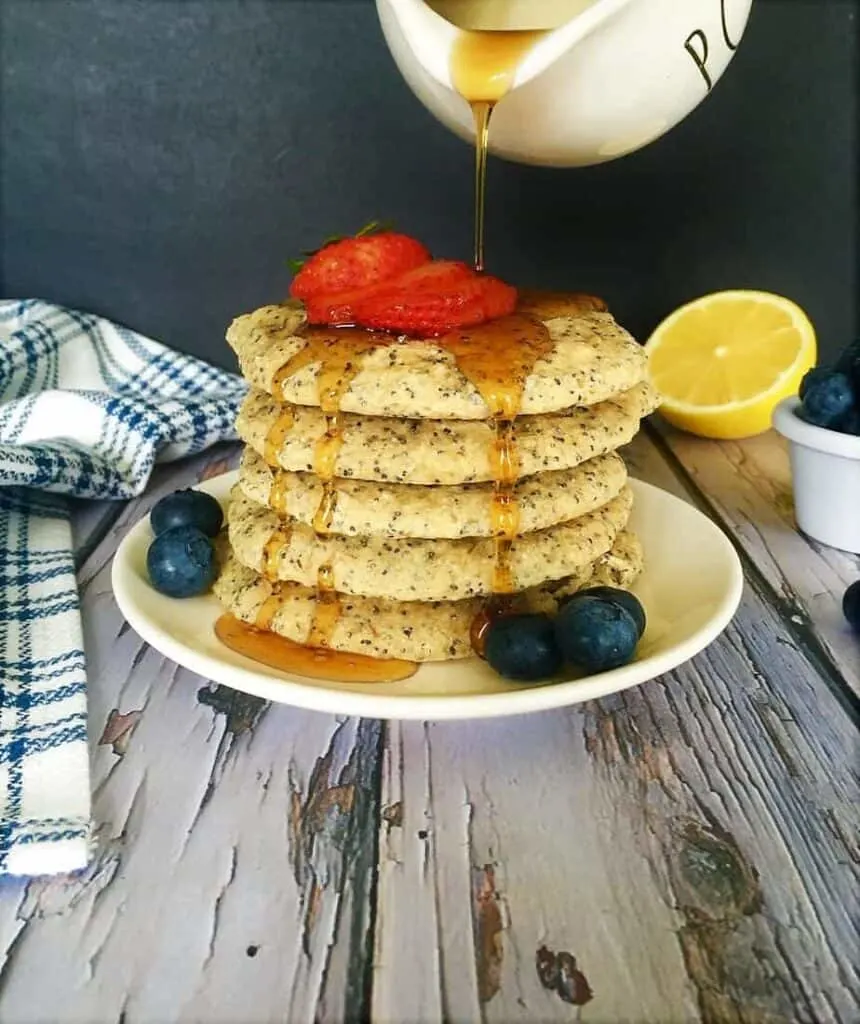 Vegan Pancake Recipes
These fluffy vegan spelt pancakes are an absolute winner. A simple and uncomplicated recipe for fluffy vegan spelt pancakes. They're light and pillow-y on the inside, and crunchy golden brown on the outside.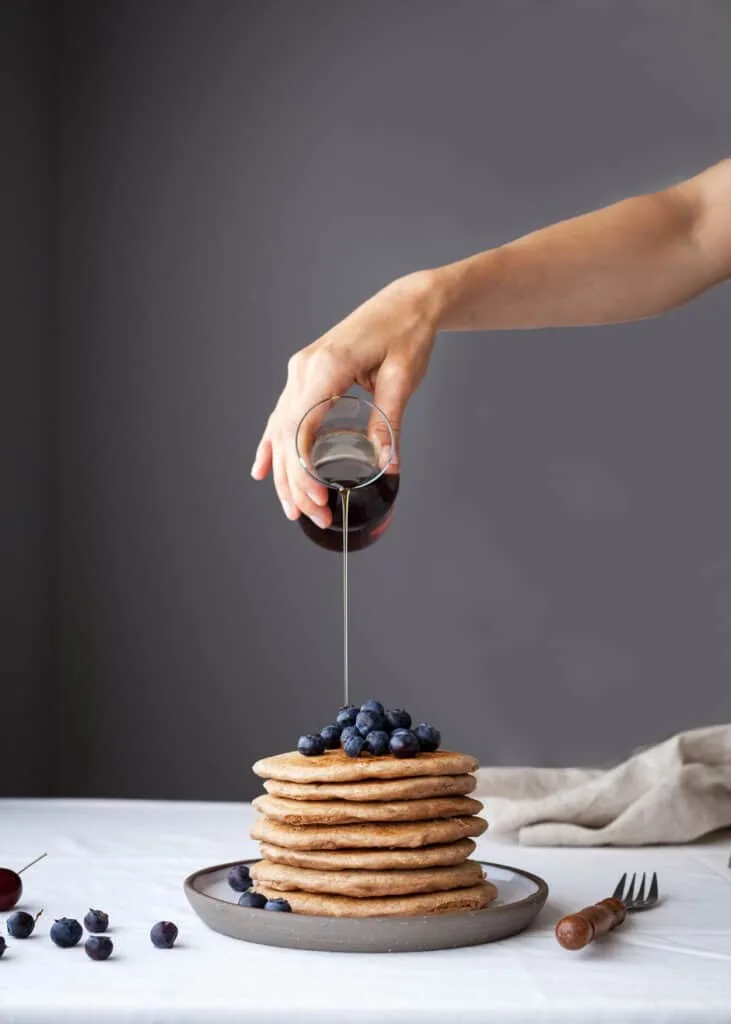 Vegan Pancake Recipes
These blackberry & apple pancakes are such a treat, just as good for breakfast or dessert! Sweet and fluffy – stack them high and indulge in the tangy, tasty toppings.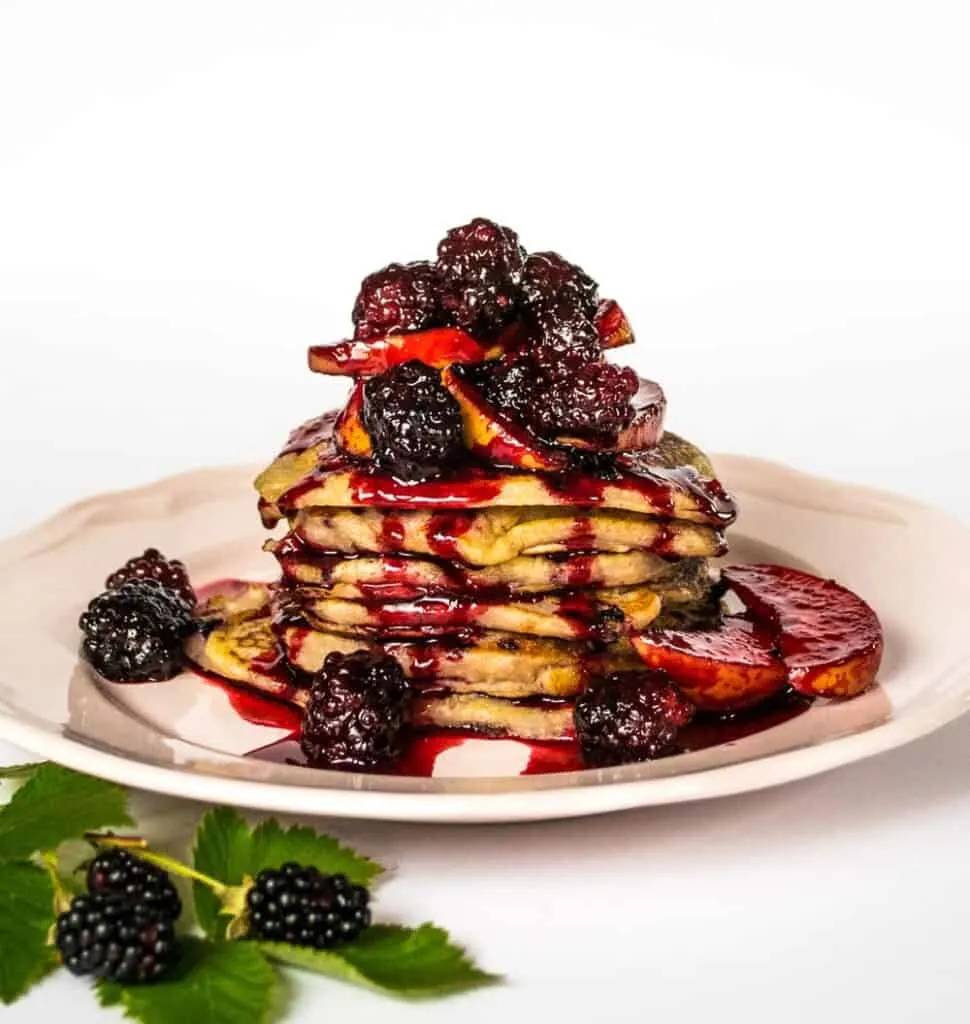 Vegan Pancake Recipes
These Sweet Potato vegan pancakes are unbelievable! They are super versatile and a surprisingly devious and decadent way to use sweet potatoes. Top with your favourite toppings. This one uses fresh orange slices, maple syrup, cinnamon sugar and vanilla ice cream.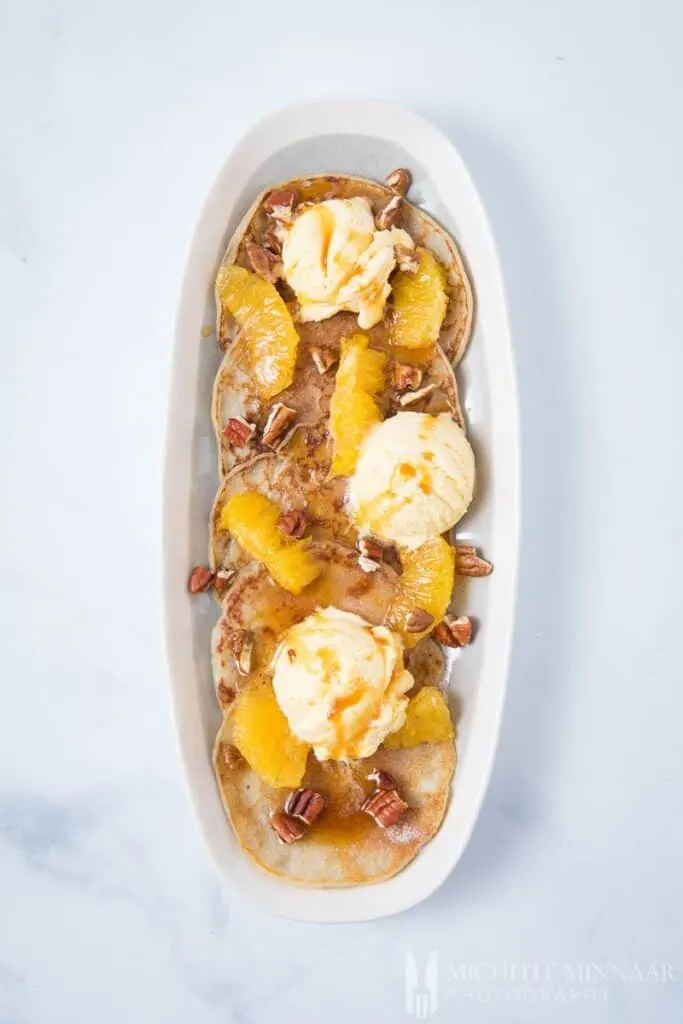 Vegan Pancake Recipes
These Beghrir Moroccan Pancakes (Semolina Pancakes) are an absolute treat. Make sure to serve them with delicious African flavours of maple syrup and nutmeg roasted plantain. Absolutely divine!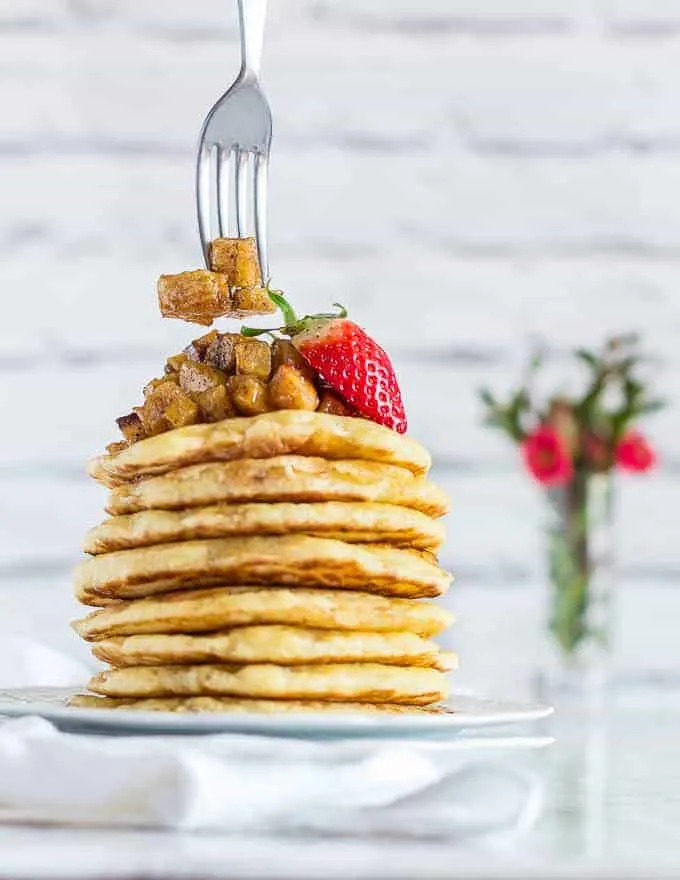 Vegan Pancake Recipes
These multigrain buckwheat vegan pancakes are fluffy & light-as-cloud with the nutrition of spelt, oat and buckwheat flour. Sweetened with maple syrup right in the batter, these are sure to make for a nutritious and satisfying breakfast any day of the week.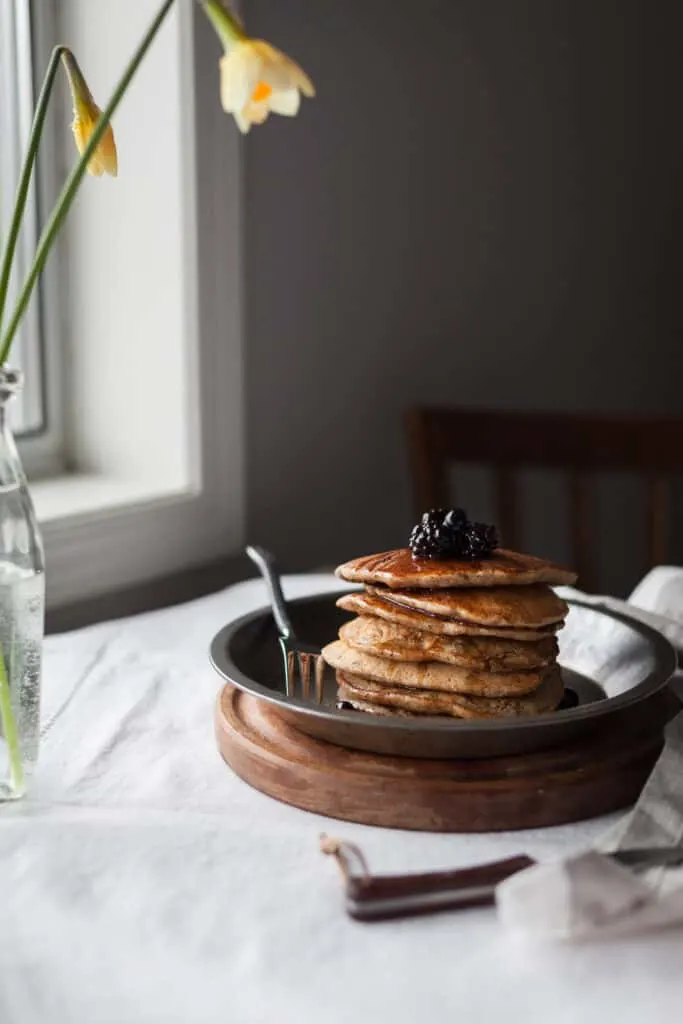 Vegan Pancake Recipes
These vegan strawberry lemon poppy seed pancakes are easy to make and perfect for spring when the freshest ripe strawberries arrive at the markets. Serve them with vegan butter, maple syrup or a sweet homemade strawberry syrup for a delicious weekend brunch!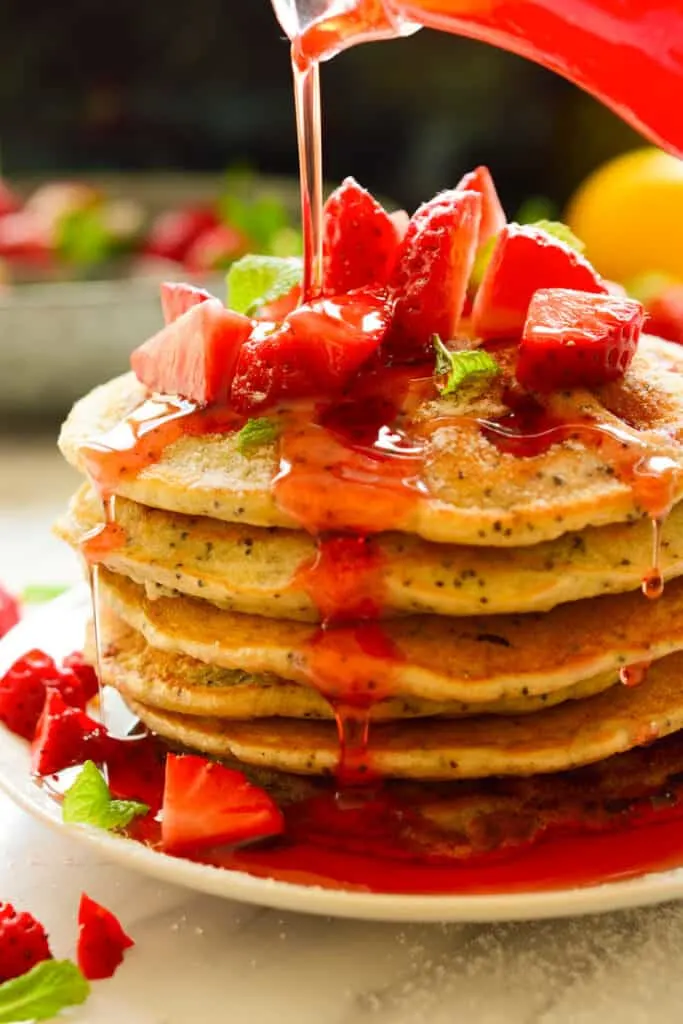 Vegan Pancake Recipes
These oat flour pancakes are slightly chewy and nutty but equally fluffy and delicious! Another great gluten and refined sugar free option! Oat pancakes are always great with chopped banana and heaps of maple syrup.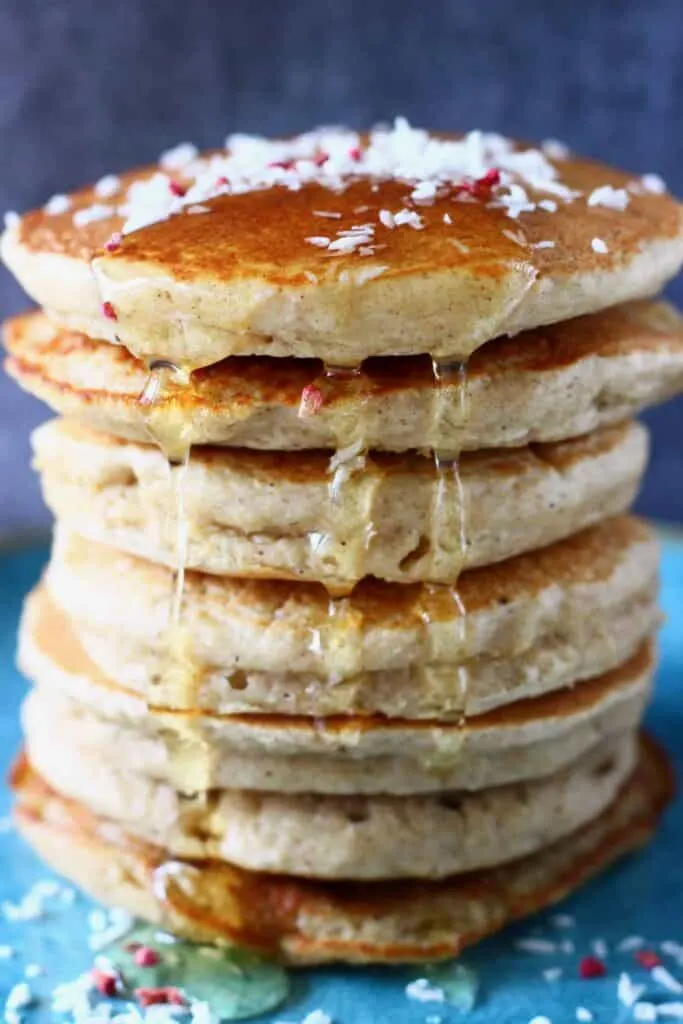 Vegan Pancake Recipes
These sweet potato vegan pancakes are made in less than 30 minutes with just seven ingredients. A perfect and delicious way to get more vegetables that feels like a real treat!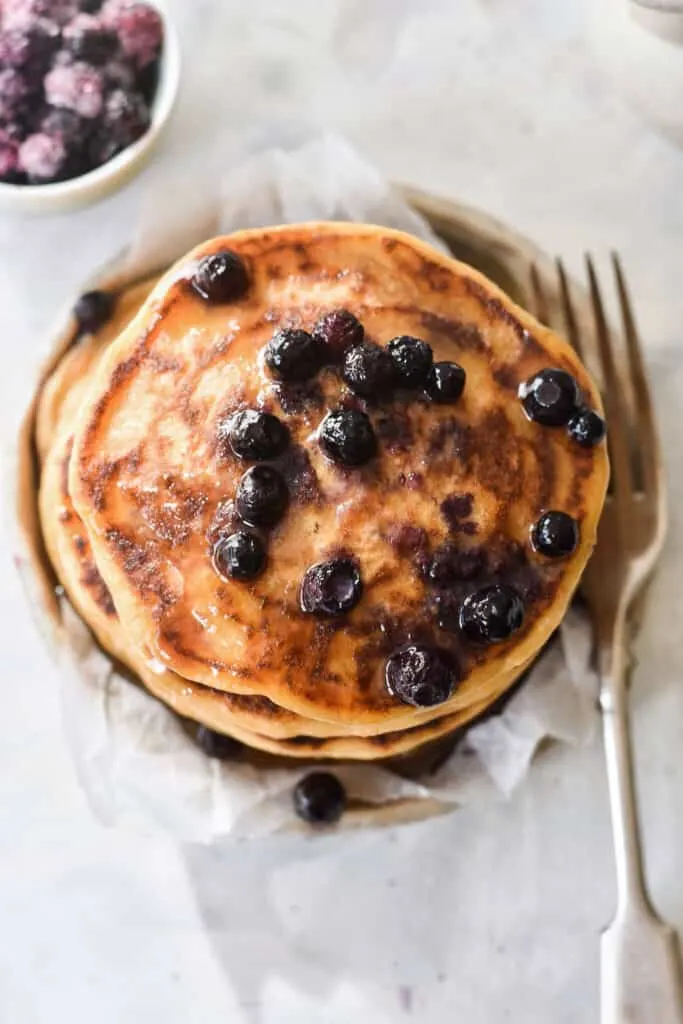 Vegan Pancake Recipes
With only 5 basic ingredients and 5 minutes of prep, you've got to try the fluffiest vegan pancakes ever! No one would ever guess these are a vegan.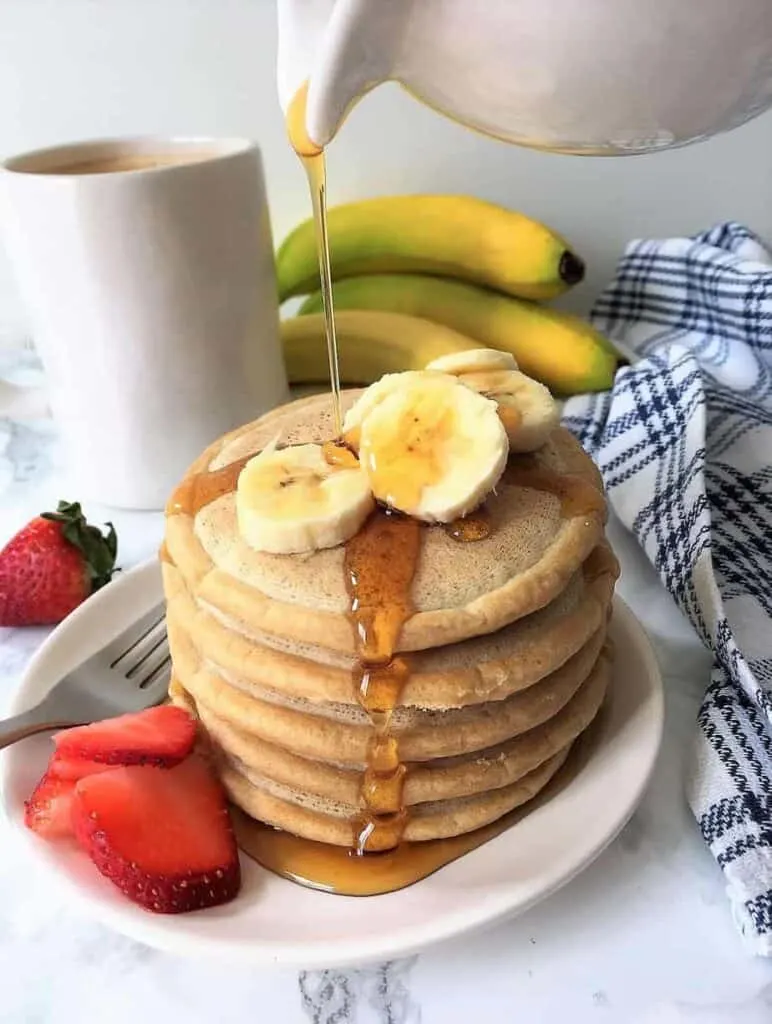 Vegan Pancake Recipes
These chocolate chip vegan pancakes are sweet and light with the added delight of chocolate chips! They are sure to brighten the start of your day.
Vegan Pancake Recipes
These vegan pancakes are light, fluffy and have no unusual ingredients. No banana, no flax. Just 7 basic ingredients and 20 minutes.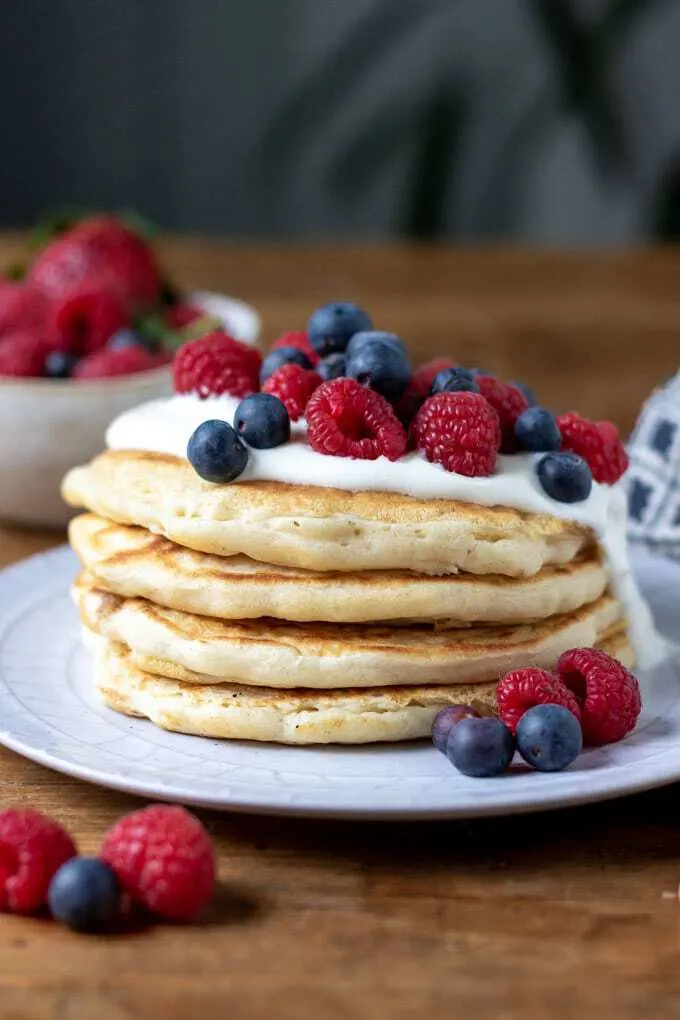 Vegan Pancake Recipes
These secretly healthy blueberry pancakes are made using chickpea flour, oats, hemp hearts, chia and flax. But no one will ever guess that these utterly delicious pancakes are good for you!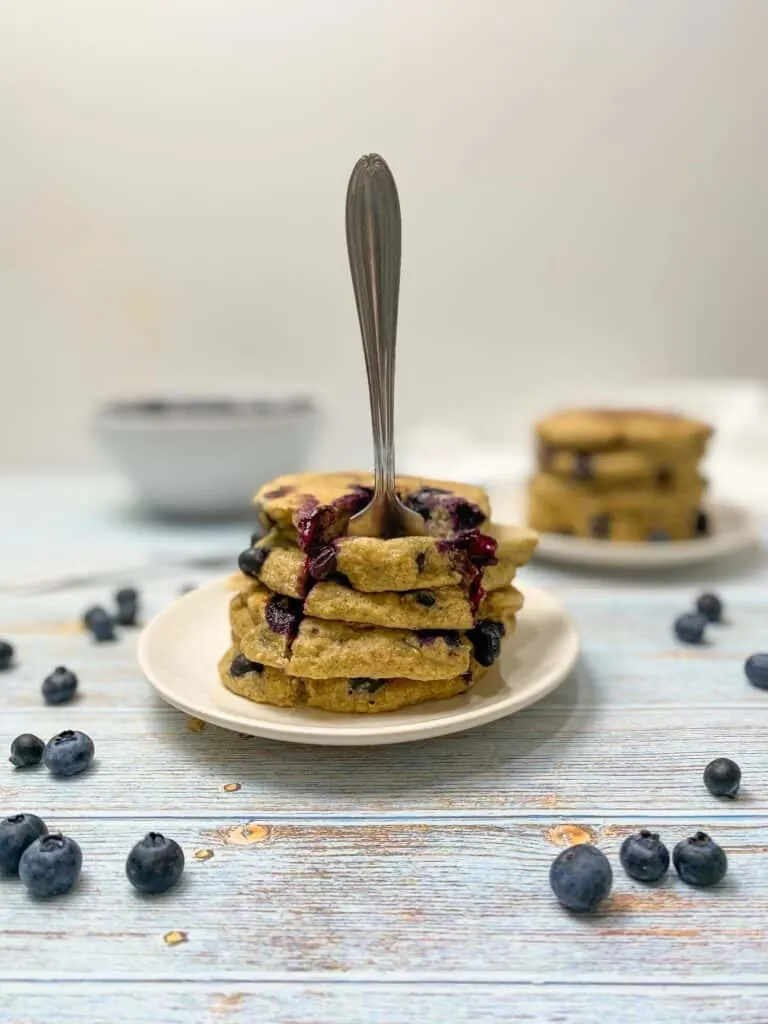 Vegan Pancake Recipes
Made with simple ingredients, these fluffy gluten free pancakes are delicious, and will soon be your favorite weekend breakfast! They're vegan, refined sugar free, and oil free, but I promise they are 100% delicious.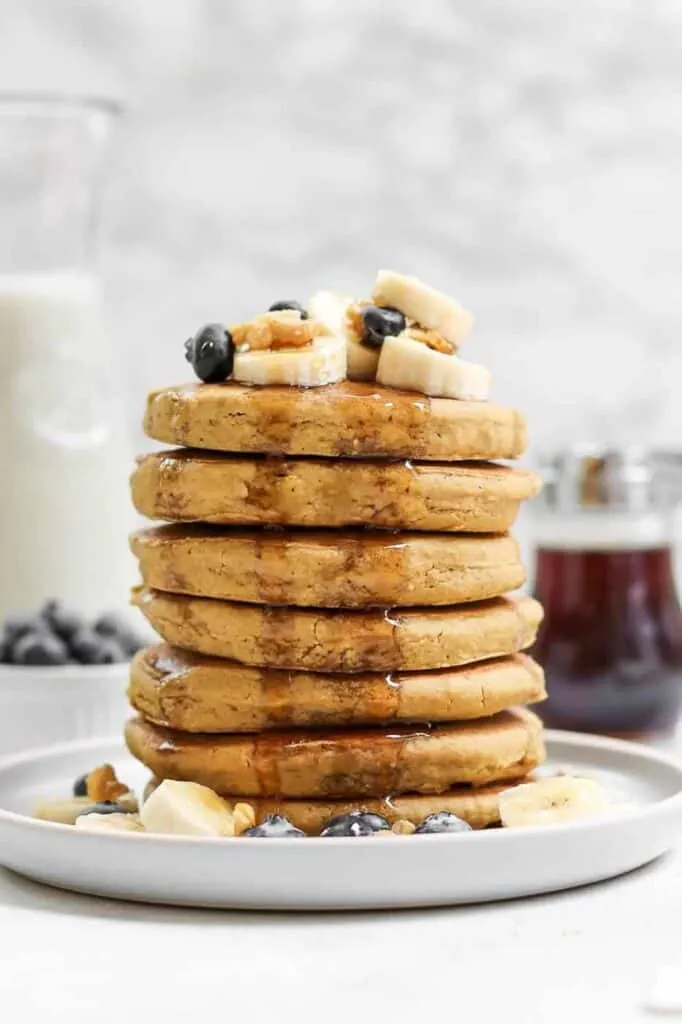 Vegan Pancake Recipes
These vegan buckwheat pancakes are a delicious gluten free breakfast that is so easy to make. They're fluffy, egg free, and freezer friendly. They're perfect for a quick weekday breakfast, but delicious enough for a Saturday morning.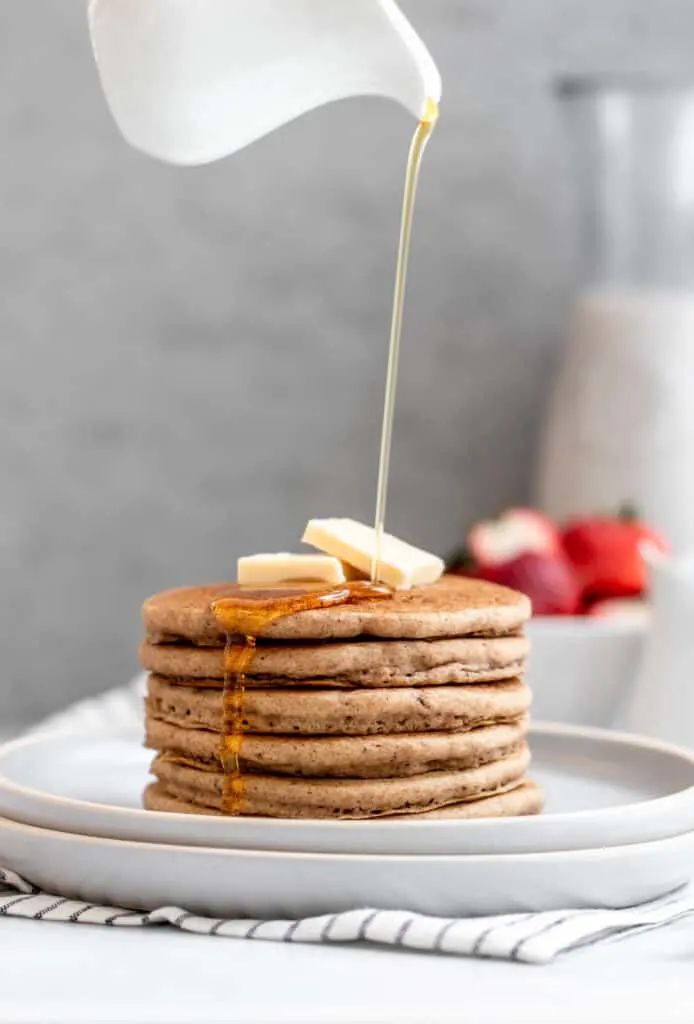 Vegan Pancake Recipes
Easy and healthy apple pancakes that are ready in less than 20 minutes!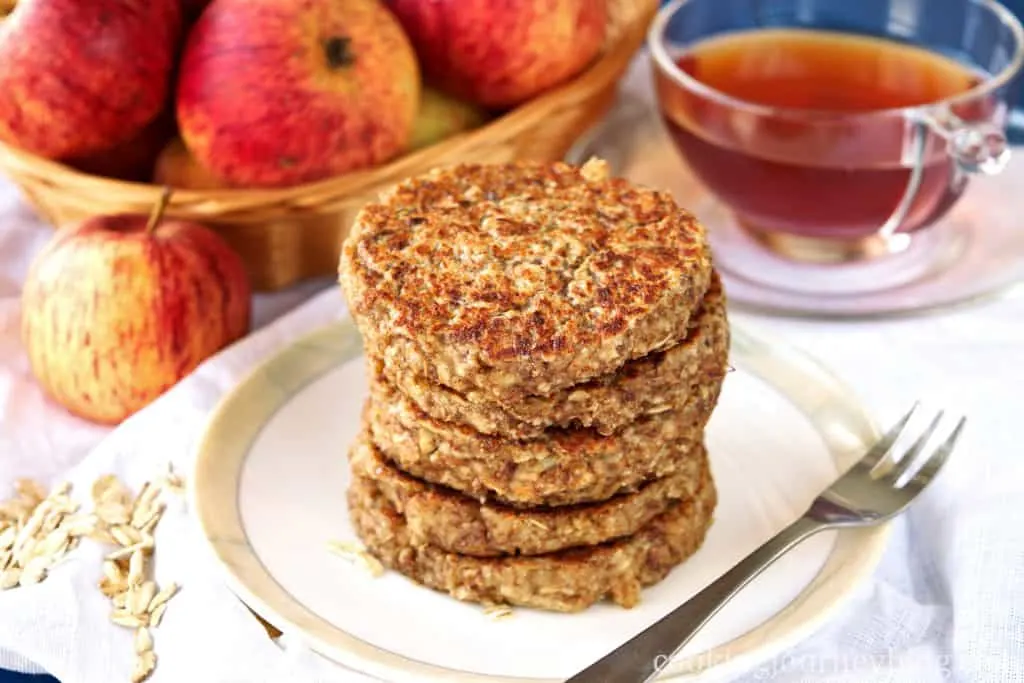 Vegan Pancake Recipes
Super fluffy and delicious banana pancakes that are so delicious, quick, and easy to make, you'll want to make every weekend!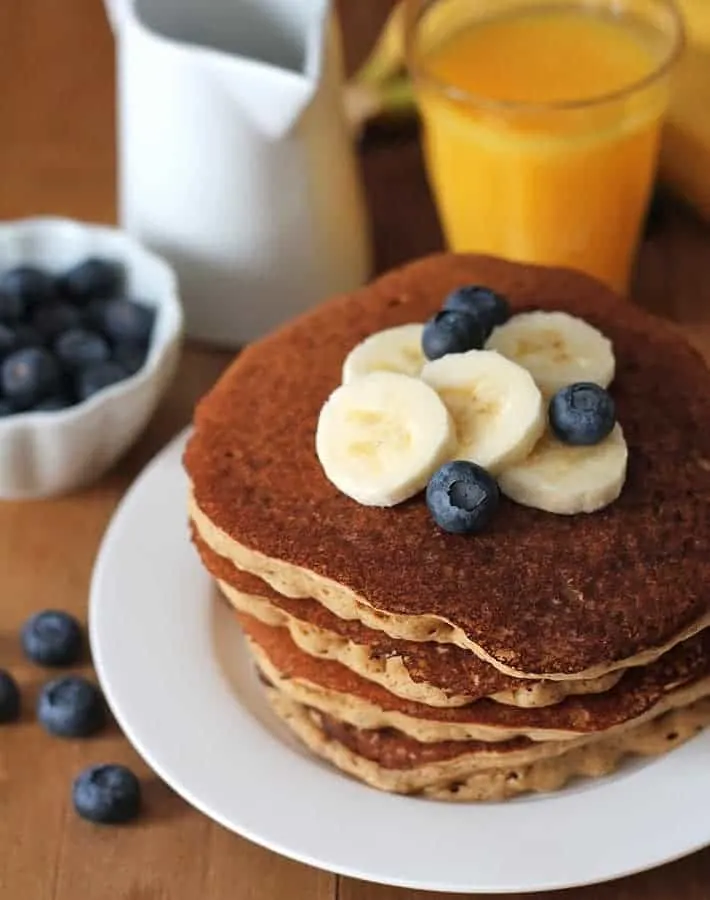 Vegan Pancake Recipes
These fluffy vegan sweet potato pancakes are perfect for cozy mornings and they're easy to make using classic pancake ingredients.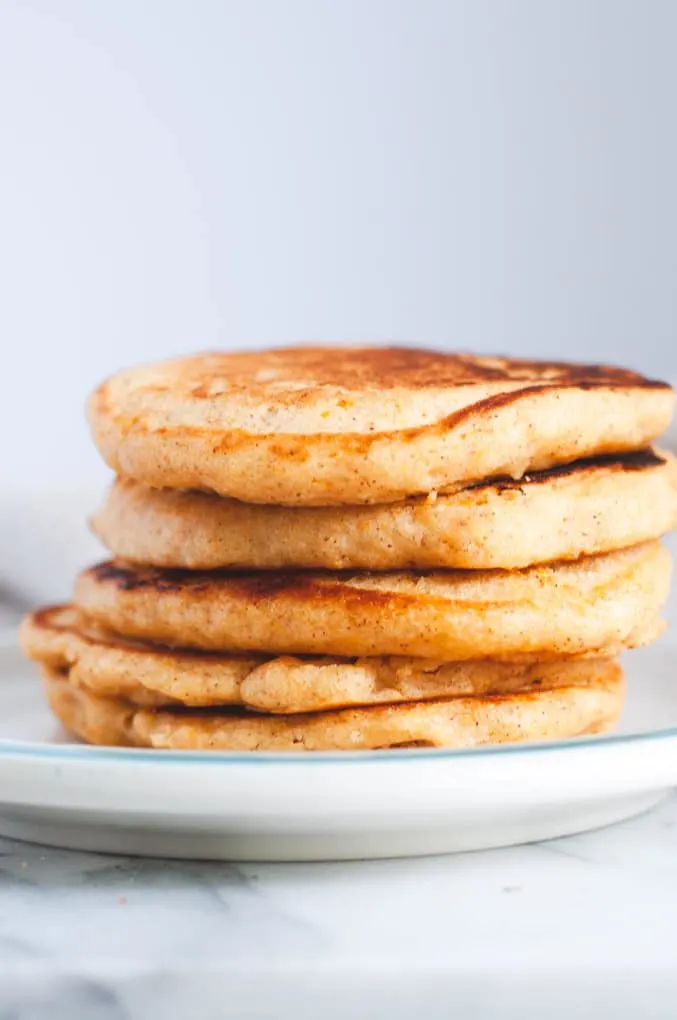 Vegan Pancake Recipes
Healthy Banana Nut Pancakes are a delicious pancake treat. These were served with a yummy coconut date syrup.Stack them up and then devour.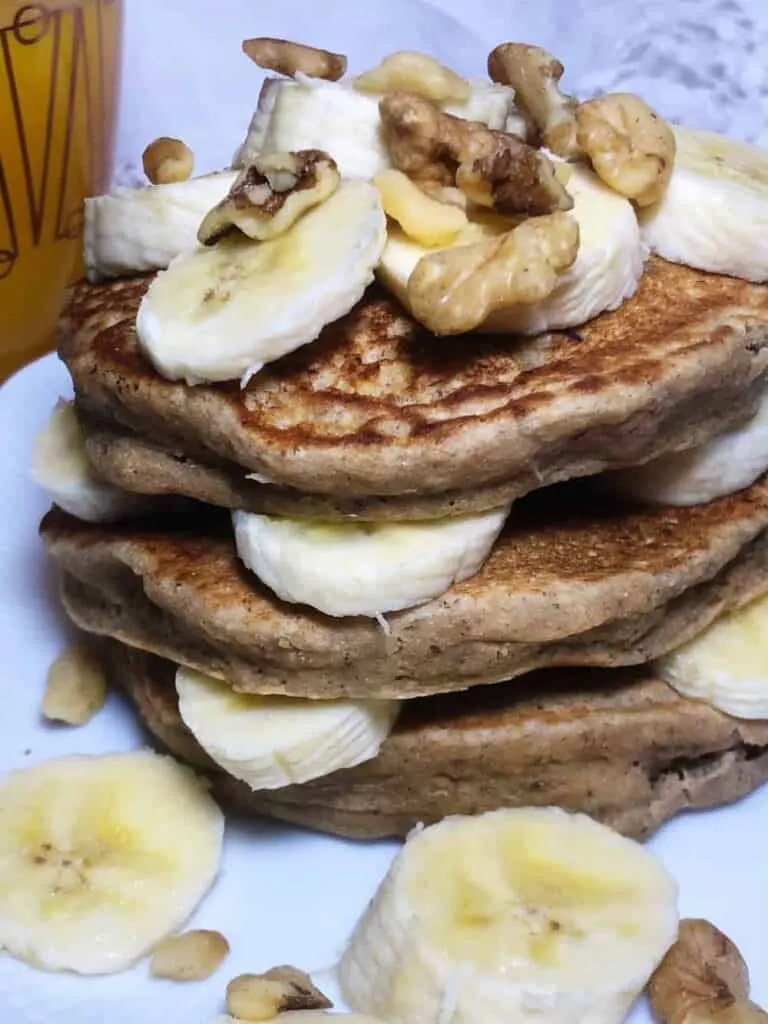 Vegan Pancake Recipes
Fluffy vegan and gluten-free pancakes are made with red lentils for a natural protein boost. No, not even kids can taste it
Vegan Pancake Recipes
Easy, healthy and tasty banana pancakes made with ripe bananas, whole wheat flour and jaggery. Instead of Jaggery you can also add sugar or maple syrup.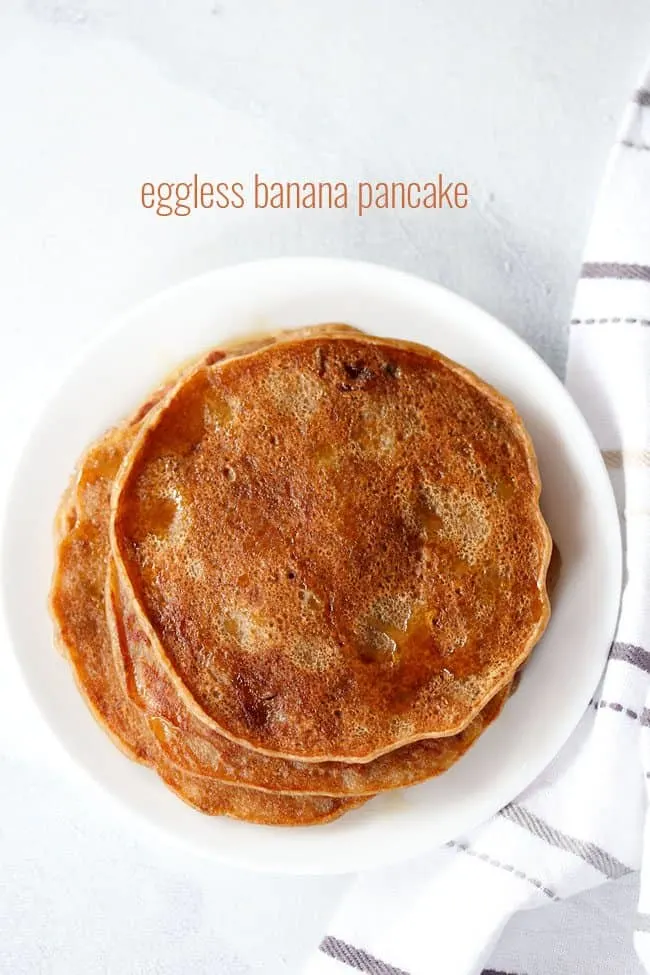 Did you like this post? Check out more of our awesome vegan brunch ideas here.