This quick dairy free salted caramel recipe is pure heaven. With only 4 simple ingredients, it is my go to vegan caramel sauce for treats such as vegan waffles, caramel popcorn, pancakes, ice cream. Or even just dipping an apple in. So good!
I've tried a few vegan salted caramel sauce recipes now, however this one stuck with me, on my list of vegan condiments. I call this dairy free salted caramel a liquid gold – it is literally that good!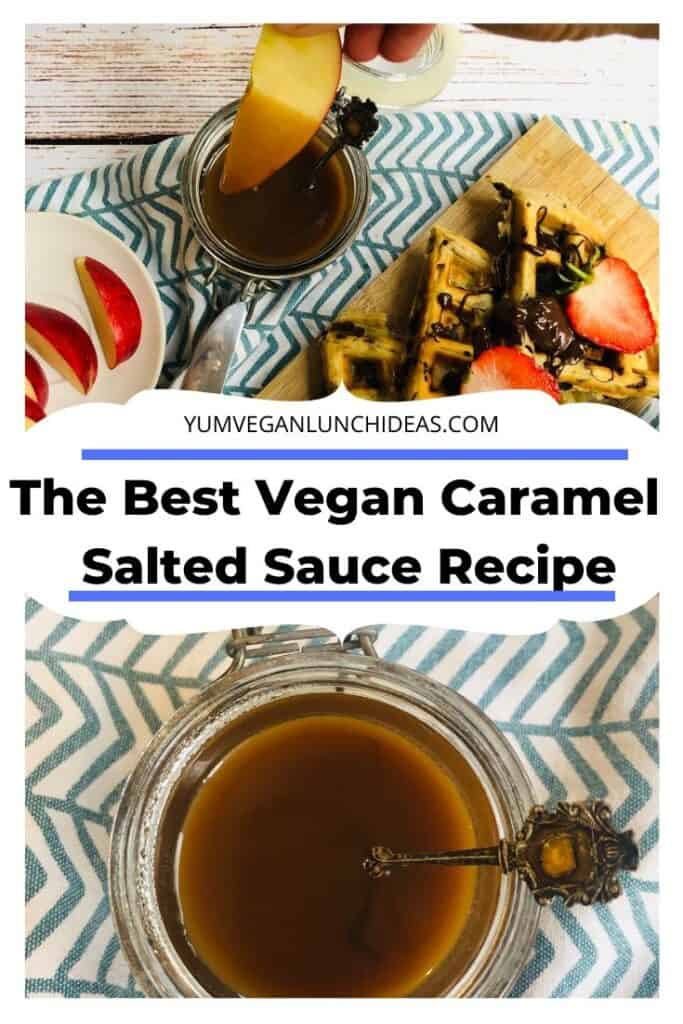 Vegan Salted Caramel Recipe
I didn't realise how much I missed salted caramel sauce until I made this dairy free caramel. I absolutely adore it on top of vanilla ice-cream. But it went perfectly with some Vegan Belgian Waffles.
This easy vegan salted caramel sauce recipe is now a regular homemade treat for us. I find it is much better than store bought caramel sauce. For one, store bought vegan caramel is really difficult to find. Let alone a dairy free salted caramel sauce!
I tend to opt for this Coconut Milk
this and keep a stock of them in my pantry. This enables many coconut based treats and dishes easily.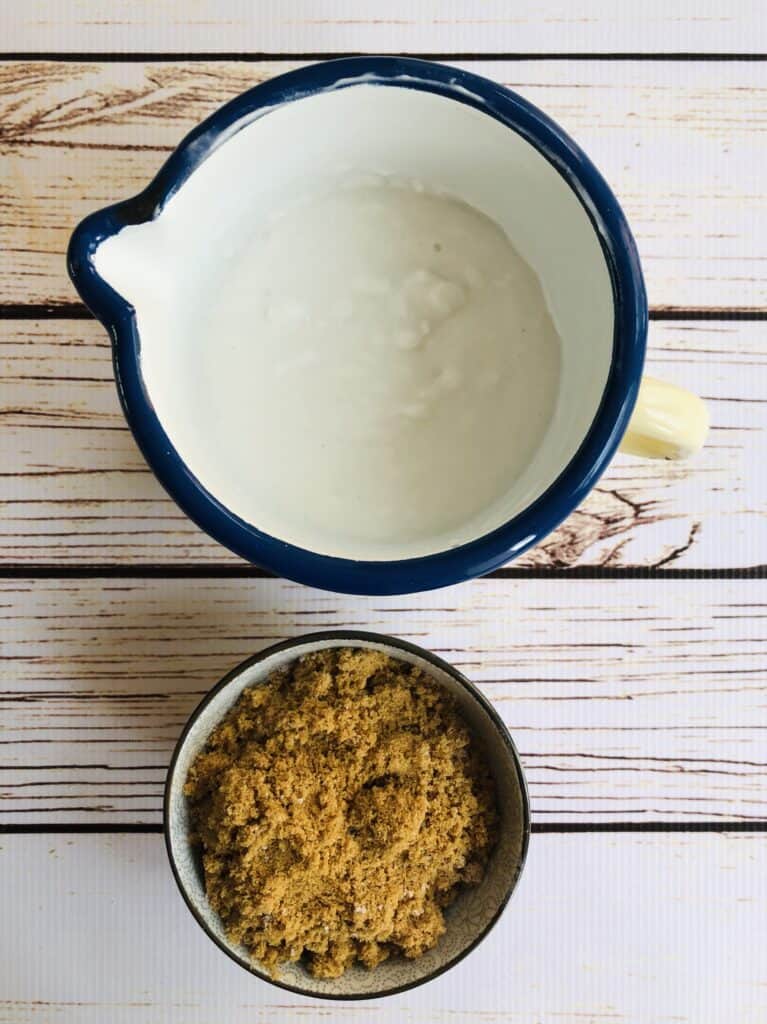 Secondly, store bought caramel often has many undesirable ingredients. I love that this is so simple with literally 4 ingredients. If you wish for simple, salt free caramel sauce, simply omit the salt and you are still left with pure golden deliciousness. Both vegan caramel sauce and vegan salted caramel recipe are equally as delicious!
4 simple ingredients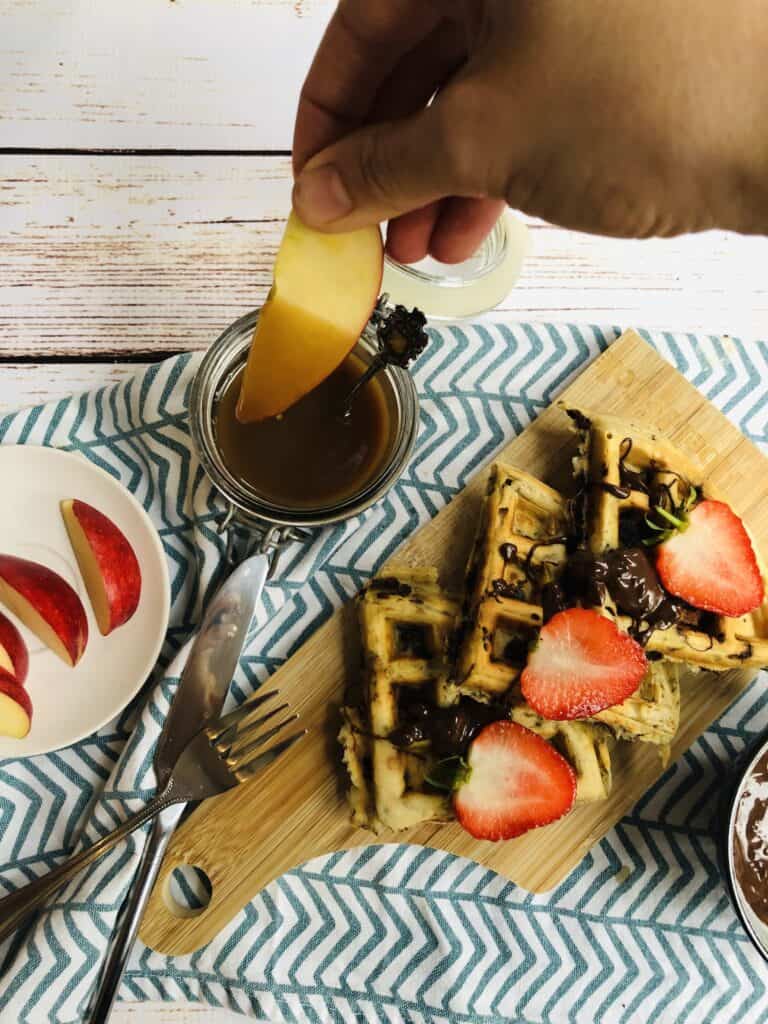 Fresh Dairy Free Salted Caramel
Is there anything better? There is something quite luxurious about salted caramel. I was quite surprised how simple it is to make with these 4 ingredients.
However it is key that you continue to stir the mixture as it gently simmers to avoid it sticking to the pan.
The sugar pretty much dissolves into the coconut milk straight away. This is a must try for all your sweet vegan condiment needs!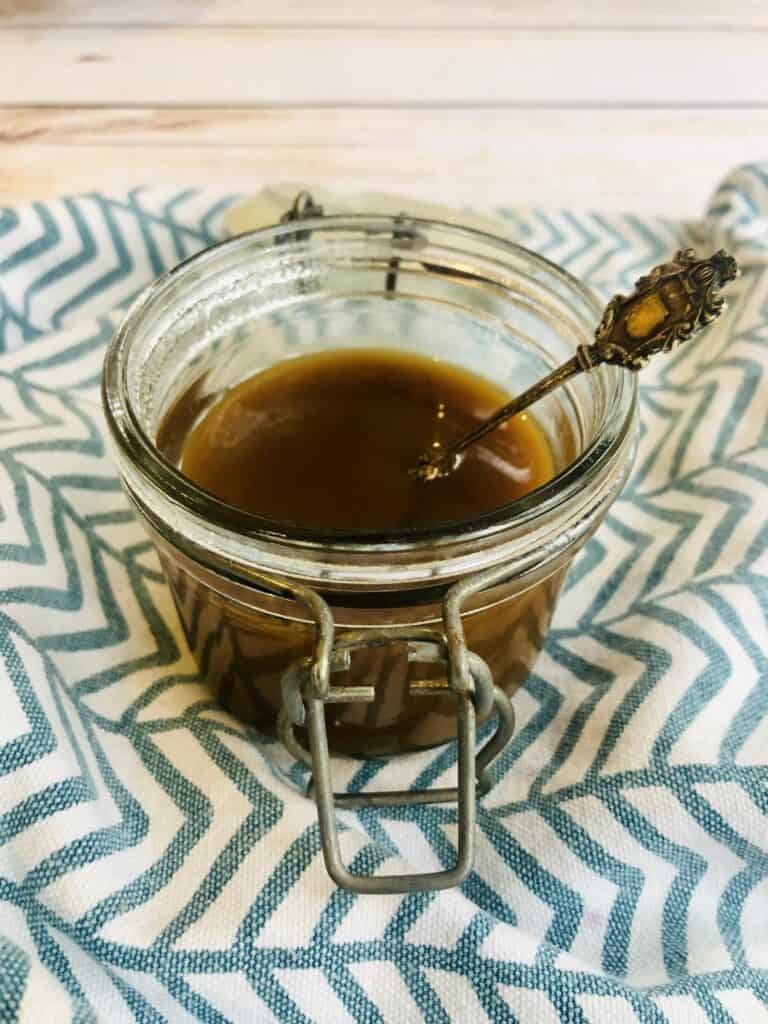 Yield: 6-8 portions
Dairy Free Salted Caramel Sauce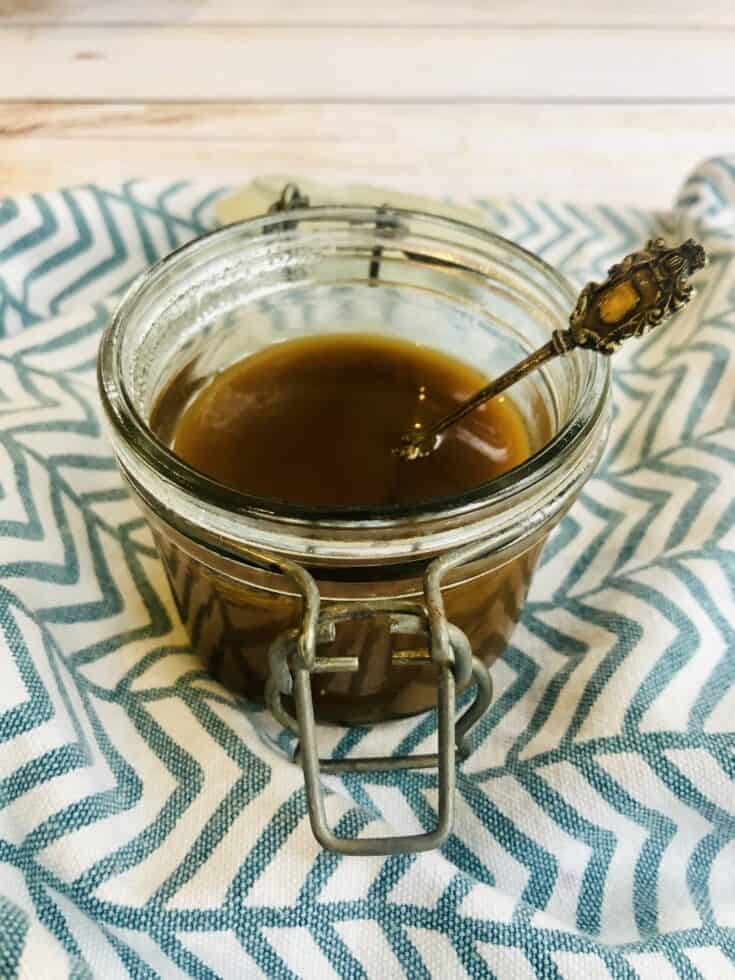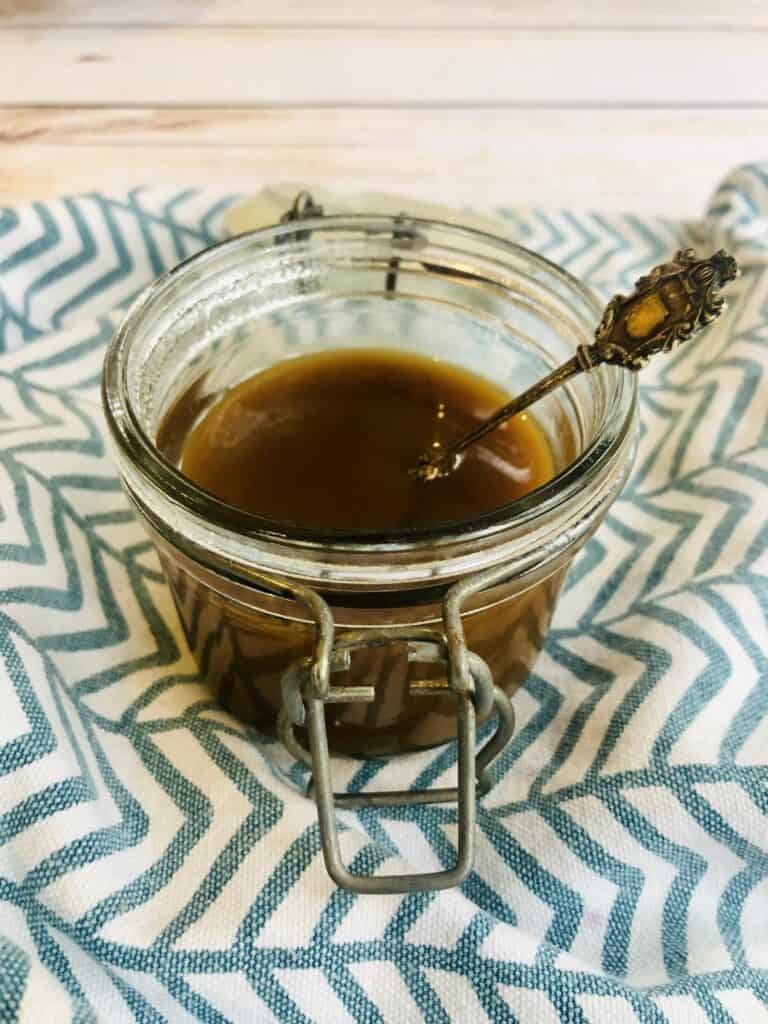 This dairy caramel sauce is absolutely divine! Made with 3 simple ingredients, it is so easy to create. A beautiful golden vegan caramel sauce, perfect for dipping apples, vegan ice cream, pancakes or waffles.
Ingredients
1. 1 can of coconut milk
2. 300g light brown sugar
3. 1 tsp vanilla essence
4. 1 tsp pink salt
Instructions
1. Add the coconut milk to a pan with the light brown sugar and pink salt
2. Bring gently to the boil, stirring constantly and then reduce to a low heat
3. Continue to stir the dairy free salted caramel sauce on a low temperature for about 15 minute.
4. Decant into a clean container or jar
Notes
This dairy free salted caramel will stay fresh in the fridge for up to 1 week. Following cooking, leaving the cegan salted caramel to cool will enable it to thicken further. It tastes great hot and cold!
Have you enjoyed this recipe?
You may also love these Vegan Sweet Potato Waffles or these delicious vegan chocolate protein waffles, maybe vegan buckwheat pancakes?
Another great read is this vegan essential shopping list, with all he must haves to get you started or refresh your shopping list.
Disclaimer, this post contains some affiliate links.